Secrets to Successfully Buying a Home
Be a success with your house purchase by following these tips.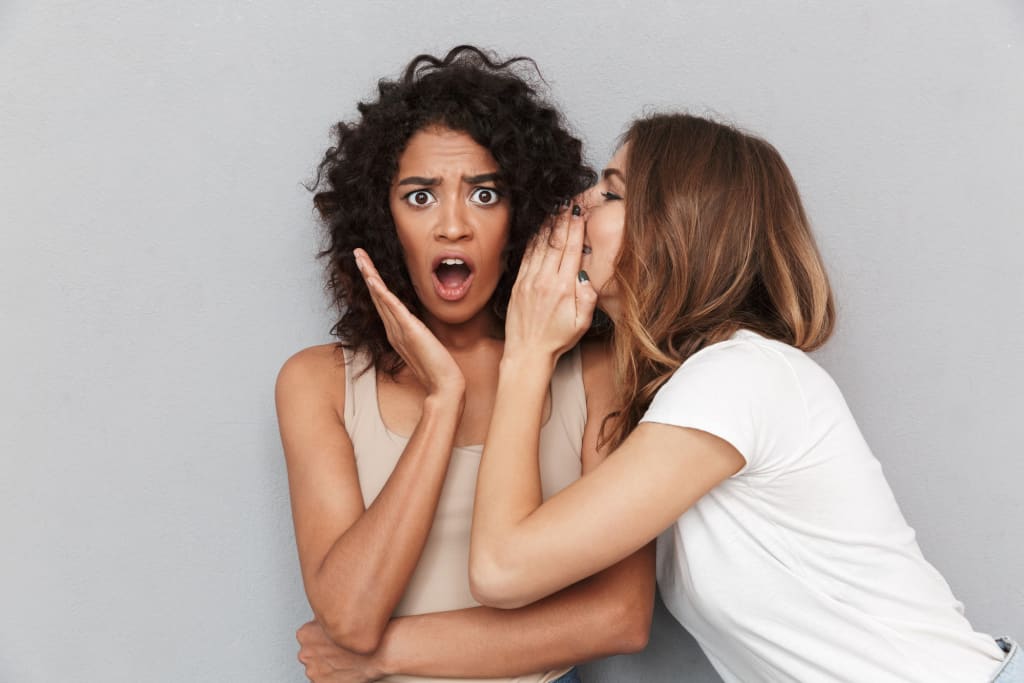 Tips For Buying a Home
Buying a home is likely the most significant financial purchase you will ever make. But buying a house can be a very confusing time, particularly for first-time buyers. There are many home buying mistakes that new buyers, and even experienced purchasers, can fall into. First-time home buyers especially need to be careful, though without any experience to fall back on. Going from a renter to a homeowner can be difficult.
Even if you have been renting to own, it is a lot different than a full-fledged home purchase where you are going through the mortgage process and then finding a home. Buying a home doesn't have to be a mystery. With some trustworthy guidance, you can put yourself in the best position for successfully obtaining a house with minimal headaches.
Let's take a look at some of the common pitfalls and how to avoid getting into trouble when home buying.
Not Starting to Save Soon Enough
When it comes to financial responsibility, everyone is different. Some people have been force-fed early, usually by their parents, the importance of having a budget and saving their money wisely. Your parent's knowledge that is past on is often a successful blueprint for becoming a homeowner at an earlier age. One of the more significant roadblocks is coming up with the necessary down payment to buy a home. It is not easy today, with homes being so expensive.
There are, however, quite a few myths about down payments that continue to circulate like you need twenty percent, or there are no down payment loans available. These are both falsehoods. Maximum Real Estate Exposure explains the down payment requirements really well.
Protect Your Credit Rating
When you apply for a mortgage, the lender is going to check your credit rating. So that they can see that you are a reliable applicant, you should avoid committing to a lot of debt or get a new credit card in the months before you apply.
If you make large purchases on credit three to six months before you need a mortgage, you may find you have difficulties when trying to get a loan. Buyers should also get a copy of their credit report and look it over for errors. The last thing you'll want is a credit reporting error that will negatively impact your credit score.
When you have aspirations to own your first home but don't have the best credit, working with a company like Credit Karma or Credit Sesame can be extremely valuable. These companies work towards putting you in a better place financially. Credit Karma, in particular, offers free credit checks and monitoring. Having a second set of eyes to watch over what you're going financially can be a godsend when you want to become a first-time home buyer.
Pre-Approval for a Mortgage
Many people may not realize that there is a difference between pre-qualified and pre-approved when it comes to a home loan. The difference is massive, however, with almost anyone being able to be pre-qualified for a loan.
Being pre-approved is a whole different ball game, with the lender having investigated your financial history to discover how much they can offer to lend you. With a pre-approval, the lender will verify your income and employment, along with checking your credit. A pre-qualification, on the other hand, is just a statement from the lender you are qualified to purchase a home for a certain amount of money based on what you tell them.
When you are looking at houses, being pre-approved will save you time by making sure you narrow down your search to homes you can afford. It also gives you more time to find a better loan with a lower interest rate.
Perfect Timing For Your House Purchase
Being overly concerned with when the best time to purchase could be a mistake. The real estate market will rise and fall and rise again. There is no point in trying to second guess when the right time to buy is. Find a home that you love, which you can afford and take the plunge.
Generally speaking, if you are purchasing in an area where winter tends to be cold and uninviting, you may get a better deal purchasing then. There are usually far fewer buyers in the market at that time than in the Spring, where buying competition is fierce.
Making a Better Bid
When making an opening bid for a property, there are a few things you can do to improve your chances of success. Consider what you can afford and what the home is worth. Your opening offer should be something that seems fair and isn't too low not to be taken seriously.
You should also pay attention to what the local market is doing and change your bid accordingly. Also, when choosing an amount, don't pick a round number. It will make it seem like you have given the value of the house more consideration and make your bid stand out from others.
Understanding the local real estate market is where a buyer's agent can truly become essential. In many parts of the country, homes are being scooped up quickly. Some, in fact, have bidding wars. An exceptional buyer's agent will guide you through the vital considerations when making an offer.
Get a Home Inspection
Make sure you know what you are getting by hiring a home inspector. For a few hundred dollars, they can help you avoid buying a money pit. Their unbiased findings could allow you to back out of a house with lots of problems, or give you a bargaining chip to negotiate a better price.
Skipping a home inspection is never advisable. By doing so, you could find yourself owning a lemon with constant maintenance issues. Real Estate agents refer to these as home inspection problems that kill house sales or deal-breakers.
Getting a Survey is Essential
To make sure you are buying the land you think you are, a property survey will check everything is correct. This should stop any border disputes with neighbors or disagreements over shared driveways. When you are getting a mortgage, almost every lender will require getting a survey.
Avoid Being The Best Home on the Block
It may seem like a good idea to purchase the biggest and best house on the block, but this could be a mistake. If you are buying a larger home than the rest in the neighborhood, you will find the property doesn't rise in value at the same rate.
Also, when you come to sell, you may find that there are fewer potential buyers who want to spend significantly more in a neighborhood with a lower average purchase price. Conversely, if you were to buy the worst house on the block, and renovate, you should find that it has risen in value much more.
Check Out the Neighborhood and Surroundings
Visit the area at different times of the day and night to make sure the location is right for you. You don't want to discover something terrible about the neighborhood after you've moved in. What are the local stores like, and how good is the school district? These are things that could affect the value of your home when you come to sell in the future.
Make sure you have your buyer's agent do the necessary due diligence to find out if there are any issues that are not readily apparent. You would be surprised by some of the things owners will find out later when it is already too late. Here is an excellent list of things to look over when buying a house. Would any of these cause an issue for you that you haven't considered?
Don't Get Too Emotionally Attached
You should avoid letting your emotions get the better of you when house hunting. Falling in love with a house could lead to you overlooking problems and spending more than you can afford. Doing so is one of the more common mistakes with first time home buyers.
Know The Hidden Home Buying Costs
Home buying is an exciting time, but the extra costs involved with owning rather than renting can catch new owners with their pants down. There are additional costs in the form of taxes, insurance, and maintenance, which don't have to be paid when you are in a rental property.
If friends are not going to be helping you don't forget about the moving expenses, including a moving tip, these are the kind of miscellaneous costs that are often overlooked.
When you work out your budget for closing on the home, make sure you have something left over for the extra expenses once you've moved in.
Final Thoughts on Successfully Buying a House
Realizing the American dream and becoming a homeowner can be wildly enticing. It can also be disastrous if you don't pay attention to sensible advice. Make sure you fall back on the tips provided by experts such as your real estate agent, attorney, mortgage broker, and even your parents. All of these people should be critical players in navigating your first purchase.
About the Creator
One of the top RE/MAX Real Estate Agents in New England. A passionate writer who's work has been featured in many prestigious real estate publications including The National Association of Realtors, RISMedia, Inman News, and Credit Sesame.
Reader insights
Be the first to share your insights about this piece.
Add your insights