What to Know About Home Inspections
House Inspection Checklist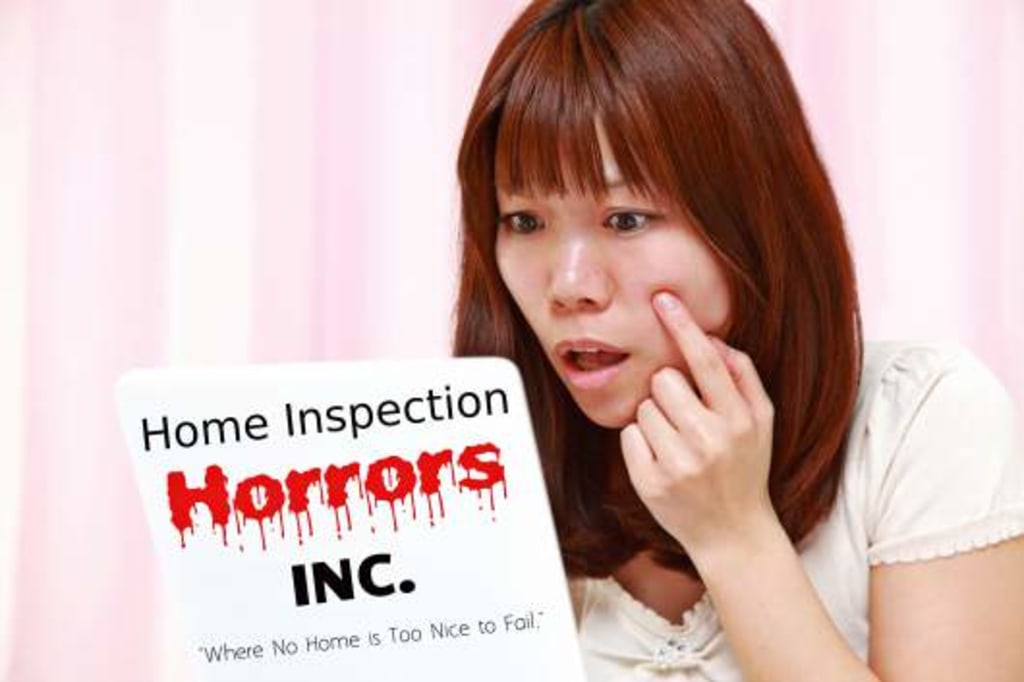 Considerations When Getting a Home Inspection
It could be the biggest expense of your life, so you shouldn't buy a house without having a home inspection. Before you fully commit to purchasing the house, you have the chance to hire a professional to check over the property on your behalf.
They will assess the current condition and highlight issues that need to be looked at or require repairs. This should help you understand if the property presents excellent value for the money or if you are going to need to spend a fortune on repairs.
If the inspector finds problems, you have the opportunity to negotiate with the seller to reduce the purchase price to cover the cost of repairs. Alternatively, you can ask them to make the repairs, or you can even walk away if you're not happy with the situation.
When buying or selling a home, both buyers and sellers should have a home inspection checklist, so they understand what to expect from the home inspection process. The resource at Maximum Real Estate Exposure, explains what you need to know about home inspections from start to finish.
Whether you are doing a pre-listing home inspection as a seller or one as a buyer as part of your due diligence, never take this step lightly.
Finding the Right Inspector
The licensing of home inspectors differs across the nation, with most requiring training and examinations to get a license. There is an association called the American Society of Home Inspectors, which will hold its members to a high standard.
Your real estate agent may recommend an inspector; you can ask friends, or check online to find someone who has good feedback.
When you find someone you are happy with, you can ask them to provide a sample report. This way, you can see what they will check for, and the thoroughness of their work. You may find that they create reports full of check-boxes or provide a highly detailed report with detailed photography, leaving no stone unturned.
However, just because the inspector provides a thick report, it may not be the best choice. The report could be padded out with a lot of general information not related to the house. The sample report should show you what is included in the inspection and what isn't.
What Does The Home Inspection Cost
One of the most popular questions among home buyers is how much does a home inspection cost. While it is a reasonable question, buyers should make their decision to hire a home inspector based on price. So what if one home inspector charges two-hundred dollars less than another company. Is a couple of hundred dollars in savings worth missing thousands of dollars worth of issues?
Of course, the answer should be NO! You are going to be spending hundreds of thousands on a house purchase. You should want the best home inspector period. The home inspection becomes especially vital when you are buying a fixer-upper as this type of property could have severe neglect.
Preparing for the Home Inspection
To get the most out of the process, you should prepare a home inspection checklist in advance. There may be certain areas of the home that you think will need more attention, perhaps based on your location or things you noticed when visiting the property. While the home inspector may cover these areas anyway, it will alleviate any concerns you might have.
Your home inspection checklist could include:
The condition of the roof and the probable life expectancy?
Are the Rain gutters working as intended?
The age of the HVAC system?
Do all of the appliances function properly?
Are there any structural or water penetration issues in the basement?
Is there any power outlet or other electrical problems?
Depending on the size of the home, the inspection could take a few hours. If you are able to attend, you should take advantage to understand better the house you are looking to buy. If you go around with the inspector, take notes and maybe a few photos to help you remember the issues found. You can also ask questions when there are things you don't fully understand.
The inspector may find things that need further and more specialized examination. There could be signs of mold or the possible asbestos, and if this is the case, you will need to find more money for extra inspections.
It is also essential for your real estate agent to be in attendance as well. How can you possibly expect an agent to do the best job representing your interests if they are not there in attendance? Lots of lazy real estate agents will make excuses on why they don't attend. Insist they are there.
Your Home Inspection Report
When the inspection has been carried out, you should receive your report shortly after. This will put in writing the problems with the property and give you some things to think about. Do you need to ask the seller to fix some issues, or are you happy with the condition of the home? Are there any home inspection deal breakers?
If the problems are severe, perhaps you would rather look elsewhere. Your purchase contract should allow you to get your earnest money back, in the event of serious issues being found in the inspection.
It would be unusual for the home inspection report to find absolutely nothing wrong, even in the newest of homes. The home inspection report won't give you information about the costs of repairs; for that, you may need to ask a few contractors to submit a quote.
If the outcome of the home inspection doesn't find any significant issues, it should give you the confidence in your house purchase. And if there are problems, you will be in a position to negotiate with the seller. Either way, the home inspection will have proved its worth, giving you a better chance of trouble-free home-ownership for a few years anyway.
Final Thoughts on Home Inspections
At times in hot seller's markets, there is the temptation to waive a home inspection. Doing so is not advisable unless you are one-hundred percent sure there are no significant problems. While waiving an inspection is very attractive to a seller, it could leave you with a lemon if you're not careful.
The home inspection is never something that should be taken lightly review all of the problems discovered and make the best decisions when figuring out what's a real issue and what isn't. Remember that the home inspector is a human, and they do make errors. Never take a home inspector's word as gospel. They do make mistakes like the rest of us.
About the Creator
One of the top RE/MAX Real Estate Agents in New England. A passionate writer who's work has been featured in many prestigious real estate publications including The National Association of Realtors, RISMedia, Inman News, and Credit Sesame.
Reader insights
Be the first to share your insights about this piece.
Add your insights