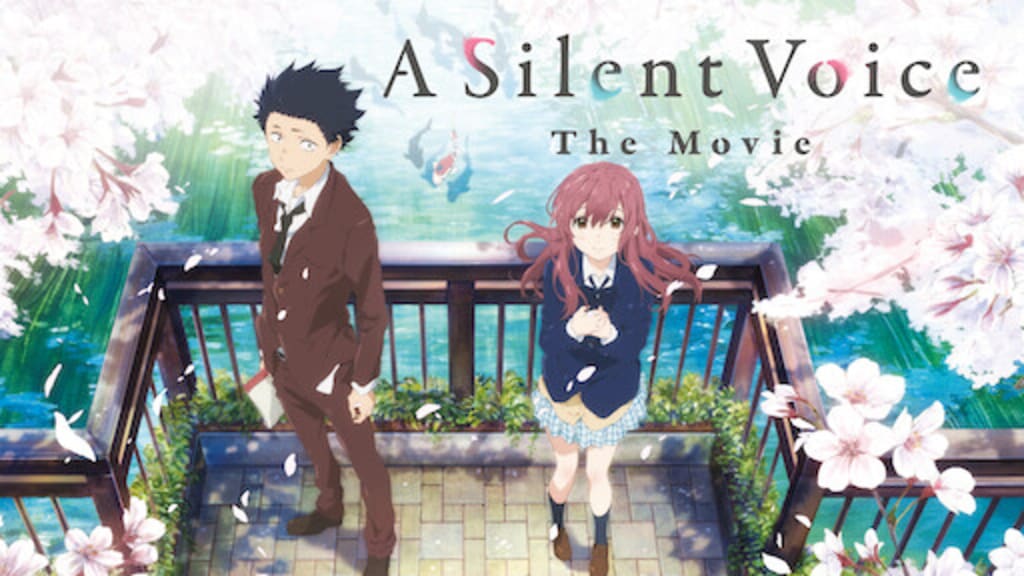 Naoko Yamada's emotionally intense 2016 movie **A Silent Voice,** leaving Netflix on June 4, focuses on specific areas that most high school stories won't touch. It's a particularly raw look at the damage young people can do to each other without intending to, and without any way of predicting the scope of their actions. Plenty of high school media addresses bullying, but Yamada's adaptation of Yoshitoki Oima's manga veers away from the pat and familiar narratives, and dives so deep into teenage emotions that the weight is almost staggering.
What makes A Silent Voice so remarkable is the thoughtful ways it takes all those different characters' perspectives and needs into account. It's unquestionably a melodrama, to the point where the characters sometimes feel exaggerated past the point of belief: Ishida's obliviousness and Nishimiya's kindness both get frustrating after a while, until the story reveals what's really going on under both of them. But the story isn't about just the two of them. It's about how people have a lot of different reasons to be kind or cruel to each other, and about how high school struggles are usually a lot more complicated and nuanced than the versions of them in TV and movies.
**A Silent Voice **can be emotionally racking: The movie doesn't steer clear of suicidal behavior and even suicide attempts, and several different characters break down weeping under the tension of the things they're going through. Yamada contrasts all the dark impulses and bleak moments with a bright, sunny palette, returning often to images of light glimmering off water, and bright koi swimming to the surface of that water to be fed. Everything on the screen in A Silent Voice is glowing with sunlit energy — even the moments of despair and anguish. It's almost perversely beautiful as it explores human ugliness. Even tiny details, like the way Ishida's T-shirt tag is perpetually curling upward from under his collar, are used to tell the story.
**A Silent Voice** is a strange movie to watch for people who've been bullied, given how sympathetically it views its central bully, and how empathetically it explores the ways that being called to account for his behavior made him suffer. But it also openly suggests that everyone is capable of redemption if they do the work, and that the causes of bullying are much more complicated than "some kids are just bad and need to be defeated." The filmmakers here understand that the path to being an emotionally complete adult is rocky for everyone, and it celebrates the young people making an authentic effort to navigate that path. It's a singular and striking movie, and well worth catching while it's still easily available.
How to still play A Silent Voice with 1080p Quality after leaving
Firstly, you need a tool - **Kigo Netflix Video Downloader** to download the movie to your PC / Mac. You may know that if you download the movie with Netflix app, after leaving, you still can't the movie. Kigo can still enable the downloaded movie play and transfer.
Steps Guide
1. Click the setting icon to set the output format, video quality and so on.
2. Input "A Silent Voice" and click to search on Kigo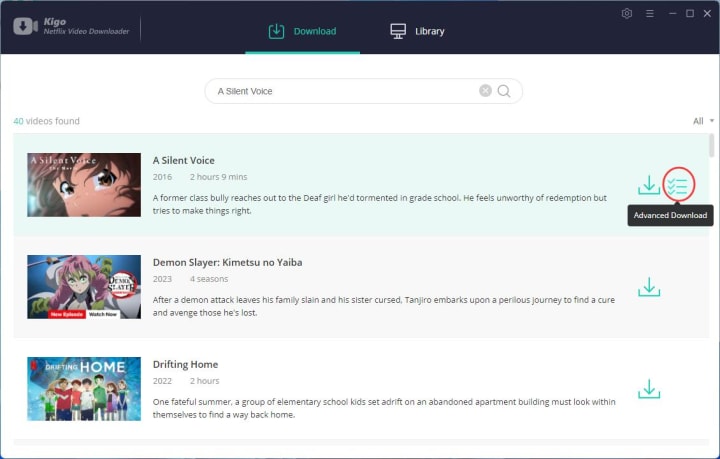 3. Click on the red circle in the picture above to continue "Advanced Download" setting, including video quality (different bitrates), audio language / audio quality (different audio format), subtitle language.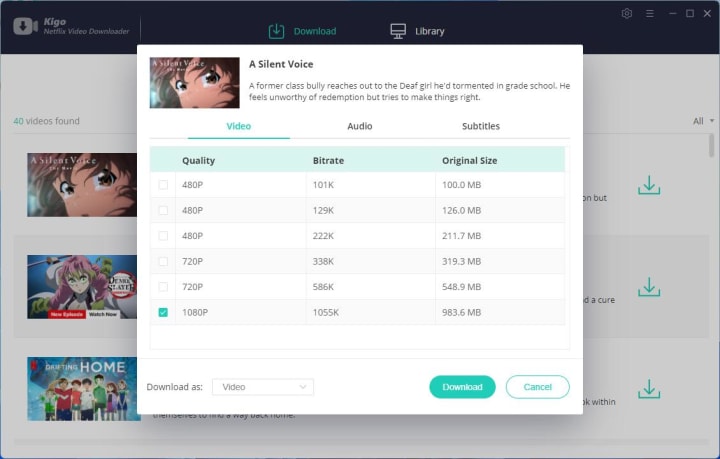 4. Start downloading **A Silent Voice.**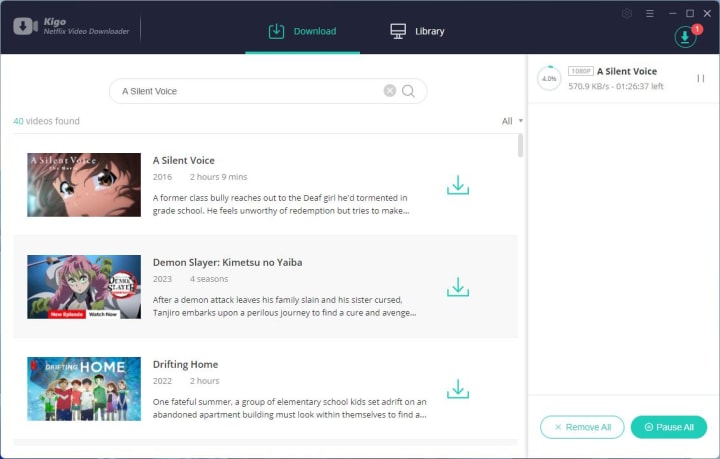 Please note that even with **Kigo Netflix Video Downloader, ** you want to keep the movies on your computer, you still need to download it before it leaves Netflix (June 4, 2023.)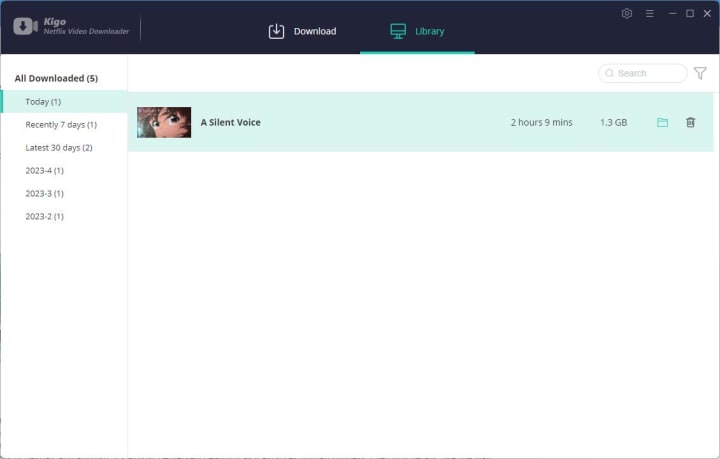 Reader insights
Be the first to share your insights about this piece.
Add your insights