Upgrade Your Workout Performance with the Perfect Footwear: Discover the Top 5 Men's Fitness Shoes
Elevate Your Training Experience with the Best Fitness Shoes for Men in Different Workout Categories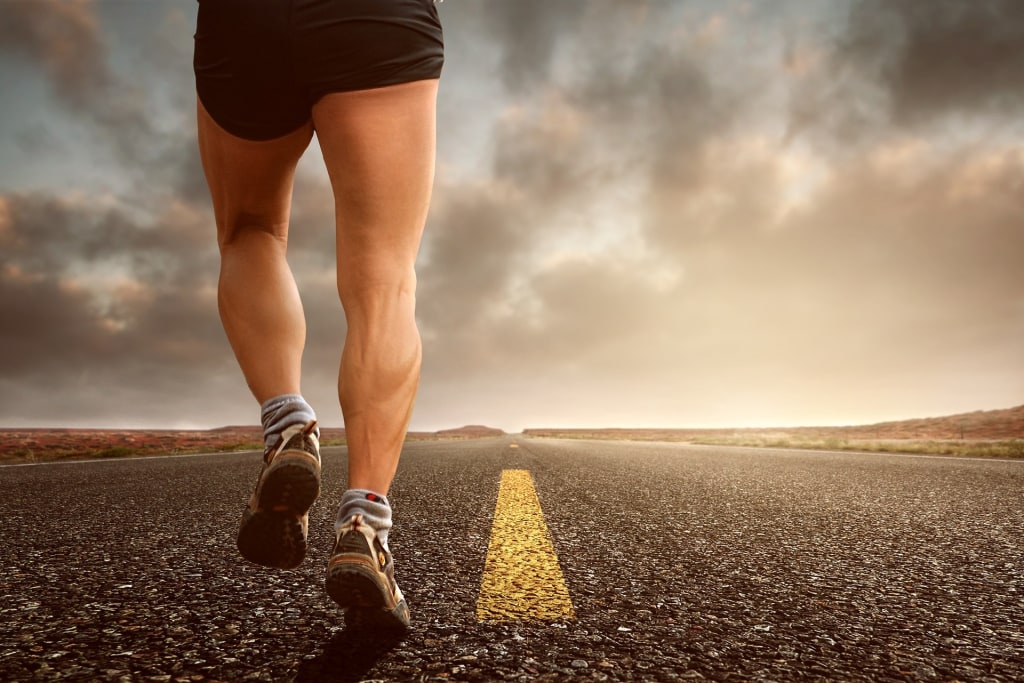 Upgrade Your Workout Performance with the Perfect Footwear: Discover the Top 5 Men's Fitness Shoes
When it comes to improving your workout performance, having the right footwear is essential. The perfect pair of fitness shoes can provide the necessary support, stability, and comfort to help you achieve your fitness goals. Whether you're a gym enthusiast, a runner, or a cross-training enthusiast, investing in high-quality men's fitness shoes is a game-changer. In this article, we will explore the top 5 men's fitness shoes that can take your workouts to the next level.
Nike Metcon 6:
The Nike Metcon 6 is a versatile cross-training shoe designed for high-intensity workouts. Its durable construction, responsive cushioning, and excellent traction make it ideal for activities such as weightlifting, HIIT, and circuit training. The shoe features a stable heel clip and a wide, flat sole that provides optimal stability during heavy lifts. Additionally, the Metcon 6 offers breathability and support, ensuring comfort during long training sessions.
The secret to sustainable weight loss - learn more now
Adidas Ultraboost 21:
If running is your primary workout, the Adidas Ultraboost 21 is an excellent choice. This shoe is known for its exceptional energy return and cushioning, thanks to the Boost midsole technology. The Ultraboost 21 offers a perfect balance between comfort and responsiveness, making it suitable for both short sprints and long-distance runs. The shoe also features a supportive heel counter and a flexible knit upper, ensuring a secure fit and breathability.
Reebok Nano X:
For those who enjoy a combination of weightlifting and cardio exercises, the Reebok Nano X is worth considering. This cross-training shoe is engineered to provide stability and support during weightlifting while offering flexibility and cushioning for agility movements. The Nano X features a durable upper material, a wide toe box for natural foot splay, and a grippy outsole for enhanced traction. It's an excellent choice for functional fitness workouts and high-intensity interval training.
New Balance Fresh Foam 1080v11:
If you're looking for a shoe that excels in long-distance running and provides exceptional comfort, the New Balance Fresh Foam 1080v11 is a top pick. It features a plush Fresh Foam midsole that offers a cushioned and smooth ride, reducing fatigue during extended runs. The 1080v11 also has a breathable mesh upper that promotes airflow and a secure fit. With its combination of comfort and performance, this shoe is a great option for runners seeking a supportive and well-cushioned ride.
Under Armour HOVR Phantom 2:
The Under Armour HOVR Phantom 2 is a versatile training shoe suitable for various workout activities. It offers a balance of comfort, responsiveness, and durability. The HOVR technology in the midsole provides excellent energy return and impact absorption, reducing strain on your joints during high-impact exercises. The Phantom 2 also features a breathable knit upper with a supportive heel counter, ensuring a secure fit and enhanced airflow.
When choosing the perfect fitness shoe, it's important to consider your specific needs and preferences. Factors such as the type of exercise, foot shape, and arch support requirements should guide your decision-making process. Additionally, it's advisable to try on different models and brands to find the one that offers the best fit and feel for your feet.
Investing in high-quality men's fitness shoes will not only enhance your workout performance but also reduce the risk of injury. The right shoes provide stability, cushioning, and support to help you maintain proper form and technique during exercises. They can also improve your overall comfort, allowing you to focus on pushing your limits and achieving your fitness goals.
The secret to sustainable weight loss - learn more now
In conclusion, upgrading your workout performance starts from the ground up. Investing in the right pair of men's fitness shoes can significantly impact your training sessions. Whether you're into weightlifting, running, cross-training, or a combination of activities, the Nike Metcon 6, Adidas Ultraboost 21, Reebok Nano X, New Balance Fresh Foam 1080v11, and Under Armour HOVR Phantom 2 are all excellent choices that cater to different workout styles. Choose the shoe that aligns with your needs, and get ready to elevate your fitness journey to new heights.
Reader insights
Be the first to share your insights about this piece.
Add your insights