Up your Green Game with this Sustainable Toothbrush
Yes, there is a better way to brush.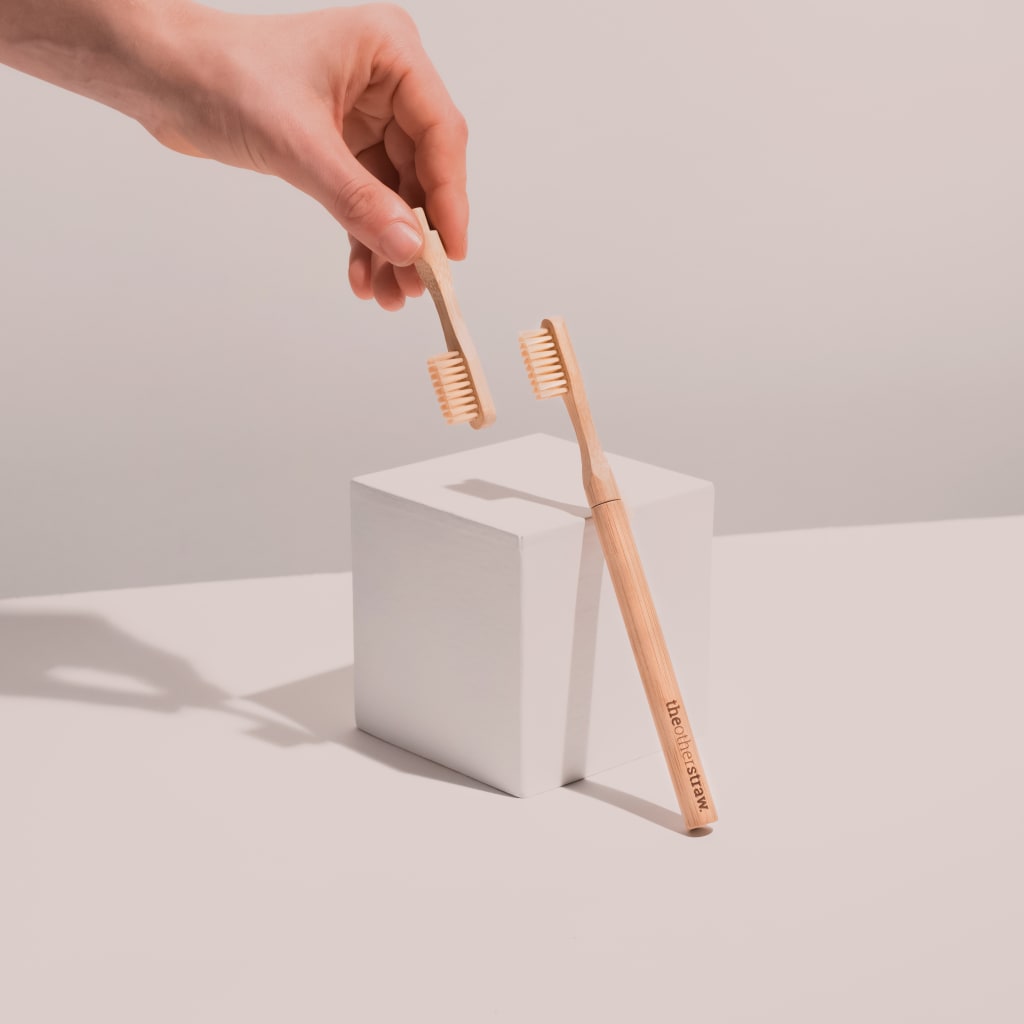 bamboo toothbrush by The Other Straw
Feel good about brushing your teeth with this game-changing bamboo toothbrush. This bamboo toothbrush is taking sustainability to a new level and will help take your green game to a new level.
Bamboo toothbrush with replaceable bristles
The Other Straw has reinvented the everyday bamboo toothbrush. It's now more sustainable than ever before.
The bamboo toothbrush comes with a detachable, replaceable brush head.
So you'll never have to worry about tossing your entire brush away, you only need to replace the brush head when required.
You can keep the bamboo handle as long as you like. When it is time to replace the bristles, just swap the head for a new one. Genius, really.
And to take sustainability a step further, they also sell the brush heads separately. Replacing the brush heads as opposed to buying a new toothbrush can help save you money whilst helping you further reduce your waste footprint.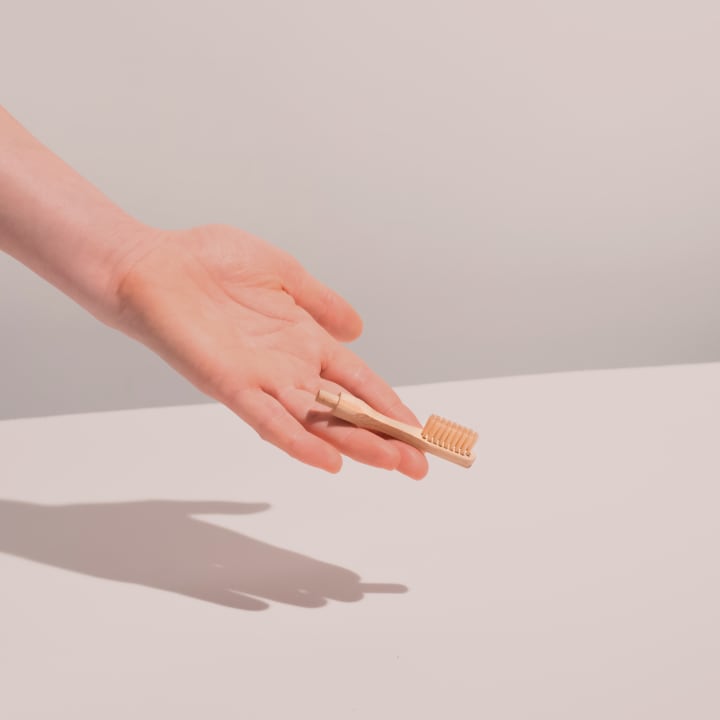 Their bamboo toothbrushes are FSC certified bamboo. They also come with a compostable bamboo handle and are BPA free and vegan friendly.
You can feel good supporting The Other Straw knowing that they ship plastic-free and carbon-neutral. If that wasn't enough, they also donate 50% of their profits to ocean clean-ups. By purchasing their products you're supporting a for-purpose business that is putting our planet and people.
To get your hands on one of these game-changer toothbrushes, check them out here.
Other bamboo things to love
Also, don't forget to check out their toothbrush bulk pack.
The bulk pack includes 12 bamboo toothbrushes. This pack is perfect for families, housemates or even businesses and retailers.
Besides saving money, you can also save on time, hassle, and carbon footprint, a win-win-win.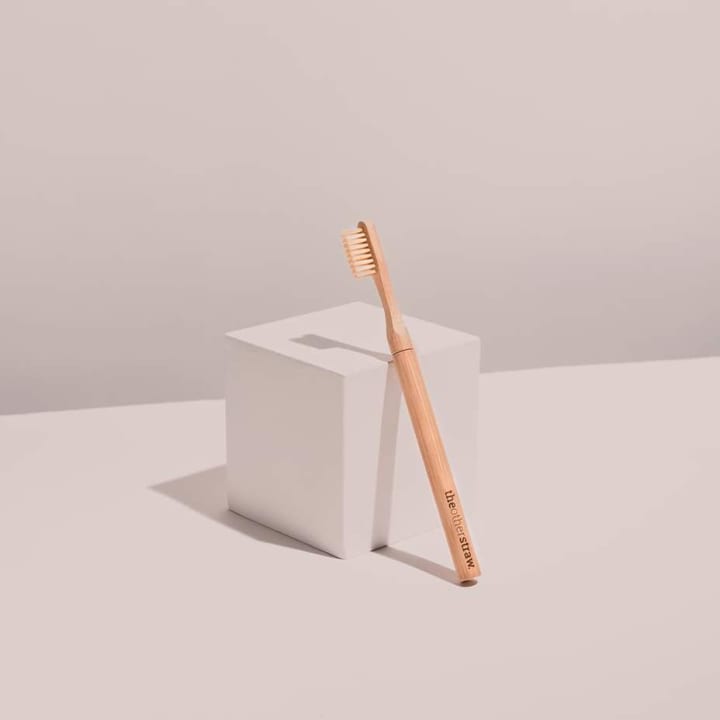 Their toothbrush holder is a must-have for their bamboo toothbrush. It'll help protect their bamboo toothbrush from any bacteria, but it'll also extend the life of it too.
In addition, their bamboo travel case is a must-have. It is also made from 100% bamboo and is vegan friendly and fully compostable.
Their travel case will protect the bamboo toothbrush from any potential damage and keep it nice and clean whilst on the road.
Why bamboo toothbrushes are sustainable
It's estimated that the average person goes through 300 toothbrushes in their lifetime. That is an insane amount of plastic ending up in our landfills, or oceans and polluting our natural environments.
Swapping to a bamboo toothbrush is an easy, sustainable and affordable swap.
Bamboo is also naturally antibacterial, so you can feel good about your germ-free toothbrush. Bamboo is the fastest growing plant in the world. With favourable conditions, bamboo can grow up to 1 meter in a single day.
In addition, bamboo can help mitigate climate change. It absorbs carbon dioxide and releases up to 35% more oxygen than trees.
There is so much to love about bamboo!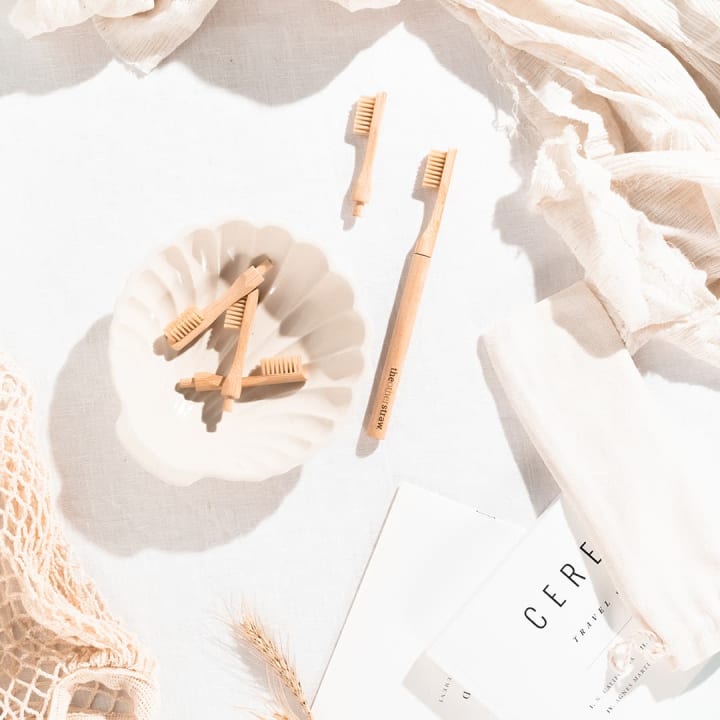 Why plastic toothbrushes are harmful to our environment.
1. Plastic toothbrushes take over 400 years to decompose. They remain in landfills, releasing gases like methane into the environment which contribute to climate change.
2. Plastic Toothbrushes pollute our oceans. Often, plastic toothbrushes are swept into our oceans where they pose major threats to our marine life.
3. Every single plastic toothbrush you have ever used still exists somewhere on this planet. If this isn't scary enough, then I don't know what is.
4. Plastic toothbrushes are made from fossil fuels. They are derived from polypropylene, which is a non-renewable source, fossil fuel.
5. Plastic toothbrushes contribute to our waste problem. Plastic pollution is a phenomenon that has certainly caught our attention. 8 million tons of plastic is being dumped into our oceans every year, our marine life is swallowing more plastic than ever before. Plastic toothbrushes are contributing to this problem.
Are you interested to learn more about sustainable living? Check out our favourite eco documentaries post!
Or learn more about other sustainable products we love.
About the Creator
Jamie-Lee is a social entrepreneur and co-founder of theotherstraw- social enterprise replacing single-use plastic straws with reusable, ethical bamboo straws. Want to be part of the solution to plastic pollution? Let's talk bamboo straws.
Reader insights
Be the first to share your insights about this piece.
Add your insights