Ten Key Things You Need To Know About Screening During Gynaecological Cancer Awareness Month
Experts Publish Information To Help People Spot Signs Of Gynaecological Cancer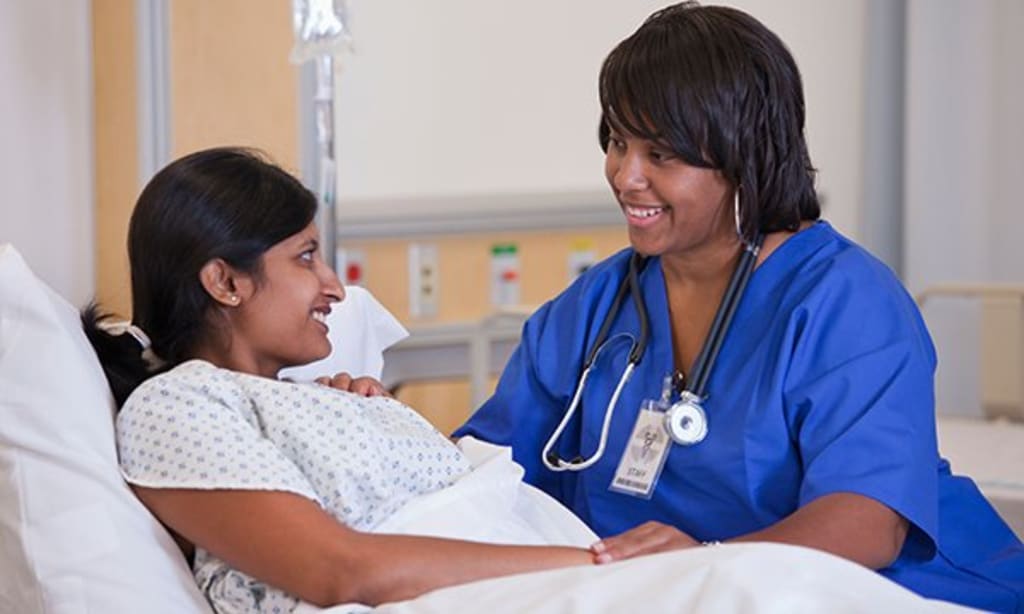 Image:www.igcs.org
There are over three thousand new cases of Cervical Cancer each year. That's nearly nine every day. These stats are according to medical statistics recorded by Cancer Research UK between 2016 and 2018. Cervical Cancer is the fourteenth most common cancer to affect women which highlights what more needs to be done to ensure that people know what signs and symptoms they should be aware of. That way they are more likely to improve their own quality of life and be able to avoid causing any unnecessary worry.
September is Gynaecological Cancer Awareness Month and this time each year, emphasis is placed on helping to ensure women know what to do if they may have contracted a Gynaecological cancer. First of all, the signs and symptoms may not be that clear so it is extremely important to attend any colposcopy or screening appointments that the hospital may send you. That way if there are any signs of cancer, it can hopefully be picked up before it becomes too advanced.
This year, cancer experts have produced a list of ten things that everyone should be aware of in order to help them keep an eye on what is happening with their own bodies. That way they can know the most appropriate time when to go and seek medical advice and when something might not be as serious as they thought.
There is no need to worry if you receive a letter from your hospital as the Cervical screening programme in the UK is one of the most successful screening programmes any where in the world. Women should feel reassured that they have the most highly qualified experts keeping an eye on them who will know what to do if they spot anything suspicious. A Colposcopy is not a test for cancer, it is a test for pre-cancerous changes to your cells.
"So, we're trying to stop it before any cancer starts," said Amanda Caley, Clinical Specialist, Zilico. "The actual process of screening has changed significantly and has become more efficient and more accurate. We are more likely to catch disease early. It may mean that you are more likely to be called in early but you have the reassurance of having a great system."
You should not wait until you find any signs of cancer your self. If you have an appointment, you should go to it and be checked over. That way there is a better chance that if there is anything suspicious or needs dealing with, it can be done in a quick and timely manner. Technology like ZedScan from Zilico is very good for pregnant women because you can check the affected area and it is painless and totally safe. If you have just had a baby you'll need to wait three months to attend, phone and rearrange your appointment.
The test its self shouldn't take that long, only around twenty minutes so people can get back to anything that they may have planned for that day. It will usually take place in your local hospital in a unit linked to Gynae or sometimes the maternity department.
It will probably be a little bit uncomfortable. There are so many different ways to make more comfortable, you should:
• Tell them you are nervous, and ask your nurse how this can be made most comfortable for you
• Ask for a smaller speculum
• Ask to put the speculum yourself (they will amend the position afterwards)
• Hands balled under your bottom
• If you know which way your cervix lays, then let them know. It is easier for them when they know where they are looking
• For you cervical Screening you could Lie on your side
It is a very quick procedure, usually only 20 minutes from when you go in to when you leave. Wearing a dress is ideal because you can keep it on and you feel more comfortable and confident rather than wearing a hospital gown. Don't wear your very best pants as they may use iodine and it will stain. You could bring a sanitary pad but they will normally give one to you.
It should not take more than six weeks but your clinician will tell you on the day as there is a lot of variation due to external factors at the moment, and workloads in the lab. However, if your clinicians see something visually they will be able to advise you there and then. Some NHS trusts will use adjunct technology such as ZedScan from Zilico which gives you give immediate indication of the outcome of the colposcopy." Sometimes clinicians will take a biopsy just in case and to cover all bases. They want to rule out any chance of cancer. So even if you do have a biopsy it is not always an indicator that there is anything at all wrong. Your clinician might just be being very careful.
The equipment they use to conduct the test has improved a lot from many years ago which should help put many patient's minds at rest.  Use of screens is excellent and gives the same view as the clinician has so that you can see what your cervix looks like. ZedScan is a unique adjunct diagnostic device which uses EIS (Electrical Impedance Spectroscopy) technology to identify cell changes that cannot always be seen with standard colposcopy. Many NHS Trusts now use ZedScan and you can ask your clinician if it is available. ZedScan can provide reassurance there and then. It is also helpful if English is not your first language.
There is a common misconception that people who have had the HPV vaccine don't need to be screened for cervical cancer. This is quite dangerous to believe as there still may be signs of cancer which may need to be treated. If you receive a letter from your hospital requesting you to attend a screening, you should definitely attend it even if you have had the HPV vaccine.
Amanda Caley says; "However, there are different strains of HPV which are more prevalent now and you still need to be checked against those. The longer HPV is present the more chance there is of it causing cell changes. If you had a treatment to remove the cells that have changed you still need to be rechecked when invited."
If you have HPV you might remain in the system and be called to screening more regularly.
 What other symptoms should I be looking for? You should contact your GP if you have bleeding after sex, or discomfort after sex. This may be nothing or caused by a cervical ectropion which is where skin from inside the cervix canal starts to extrude from the cervix. It is completely normal but may be the source of bleeding and may look different to a clinician.
Once your periods stop you should continue to have cervical screening. If you have a cervix you can still have changes to the cervix. Perimenopause and menopause may cause your cervix to look slightly different (Type 3 cervix) so a complete colposcopy may not be possible as they can't see the whole area they need to. You may be asked to use topical cream in advance to open the cervix up slightly. After 65 years old the statistical likelihood of having cervical cancer is much lower.
If you'd like to find out more information on the NHS Cervical Screening programme, you can find out by visiting their website which is:
www.nhs.uk/conditions/cervical-screening
Reader insights
Be the first to share your insights about this piece.
Add your insights