Molding journey of woman from single to marital status
Changing in a life of a married woman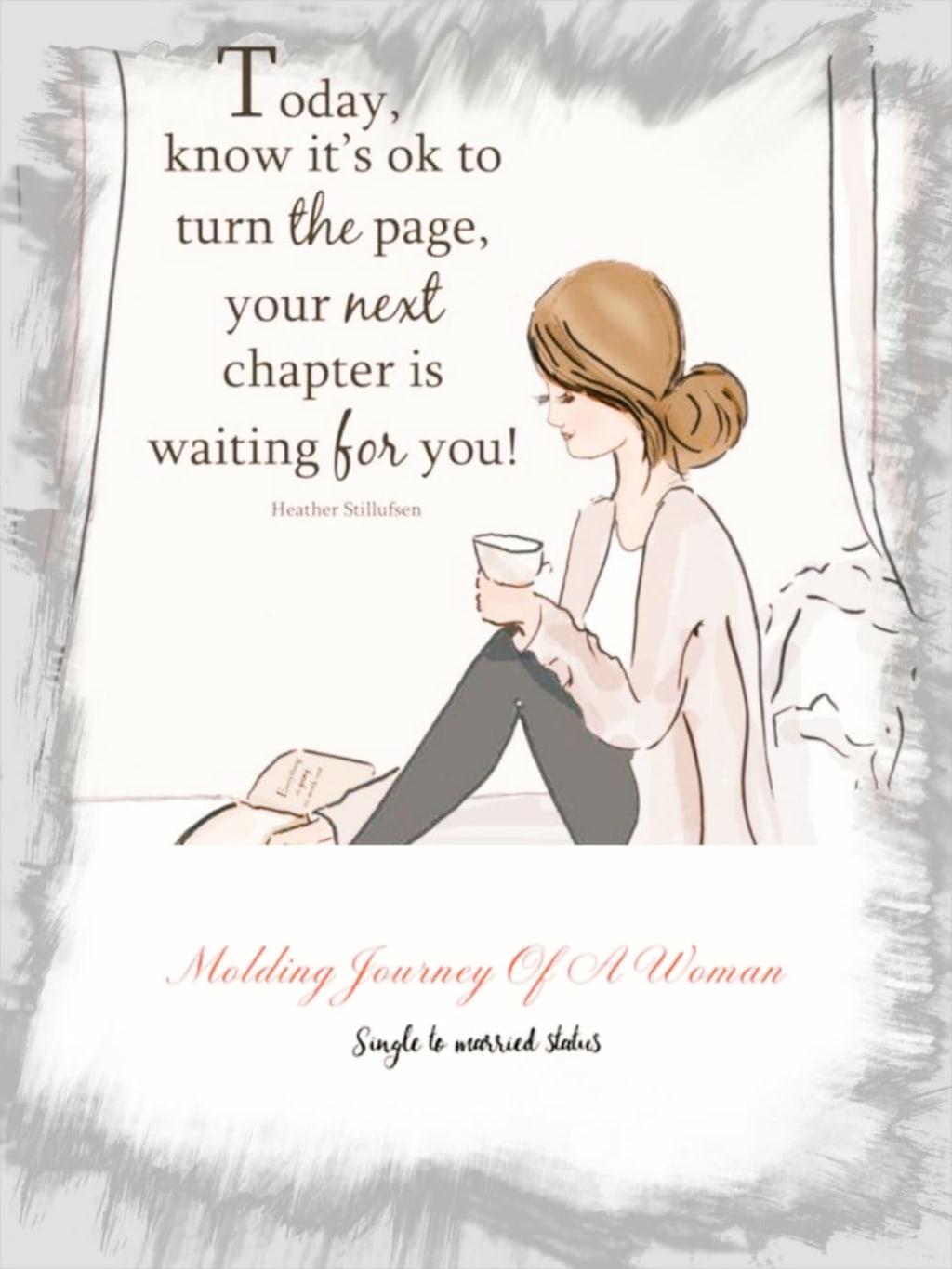 When a woman gets married her new life starts with new relations, and with different responsibilities. Different phases come in a woman's life. A woman has to mold herself according to these phases. Married life is totally a new journey for a woman as it changes the woman status from single to married.
Single to marital status voyage engulfs the whole life of a woman with all kinds of experiences which proves a turning point in a woman's life. This journey includes all those involvements related to relations that a woman has to adopt and she should inputs efforts with the relations for better outcomes in life. Sometimes a woman doesn't want to practice compromises and sacrifices in actual life but due to linkage with such relations it's become difficult for her to be in a fantasy, and it's a time to come in reality. A woman should strive hard to incorporate the sense of acceptance and thinking in mind about the relations. When a woman comes into the marital phase, a very important element she should follow is her accepting behavior. So it depends on the woman either she adopts this accepting behavior and mold herself according to the circumstances or she will hesitate herself to be involved in this new status. Single to marital status itself is a twisting and turning point for a woman that compels her to take the way of a molding journey.
Molding life journey for a woman is a unique, sensational, and challenging journey. But the woman can makes it a calm and satisfying voyage if she wants. If a woman after marriage will make her mind ready and acceptable for adjusting according to the atmosphere she can easily adjust her way of life and can make her journey smooth. Her behavior, tolerance level towards new relations, and priorities she sets are the key factors for making her journey smooth. She can easily balance her life with relations if she sets priorities between relations.
Relations play a key role in a married lady's journey. Her way of dealing with relations, the environment she has been given and behavior from surrounded relations teaches her a lot about how to settle in this new phase. How she manages her mind to understand the other's mind. She has to cope with the relationships. The most important relationship for a married woman that she connects with is the husband's relation. She should try to deal with this relationship in such a manner that urges her husband to appeal with his wife in a very attractive way. A woman's nature, her ways of dealing with the husband, and the most essential her understanding of his thinking plays important role in a healthy relationship.
A married woman's dealing with the husband gives him a feeling to realize the responsibility towards her. She needs a husband who could try his best to bring the best for her and fulfill all those goals which made the spouse happy and the support which is given by his life partner is the utmost need of any married woman as she is engaging herself in the molding journey.
Molding life includes personality workouts which a woman should practice mentally with acceptable behavior. So, work out for improving her thinking is a way to become a better person. When she is tied up with this emotional and magical knot, it automatically makes her less selfish and more selfless. This knot brings her out of feelings of self-seeking because there is someone else who she has to take care of. So if a woman made little effort on relations and mold herself according to a new molding journey she could achieve the best in her life. Little effort on that person to whom you are marrying automatically affects him. He will start realizing your efforts in this journey, and a woman could attain the person she always wants to have.
Molding journey always reaches you to your destiny now it depends on a woman either she wants the best destiny for her or reaches to that destination which could be proved regretful for her.