How to Reduce Stress Around The Holidays
Do you tend to feel a little stressed around the holidays? Try these tips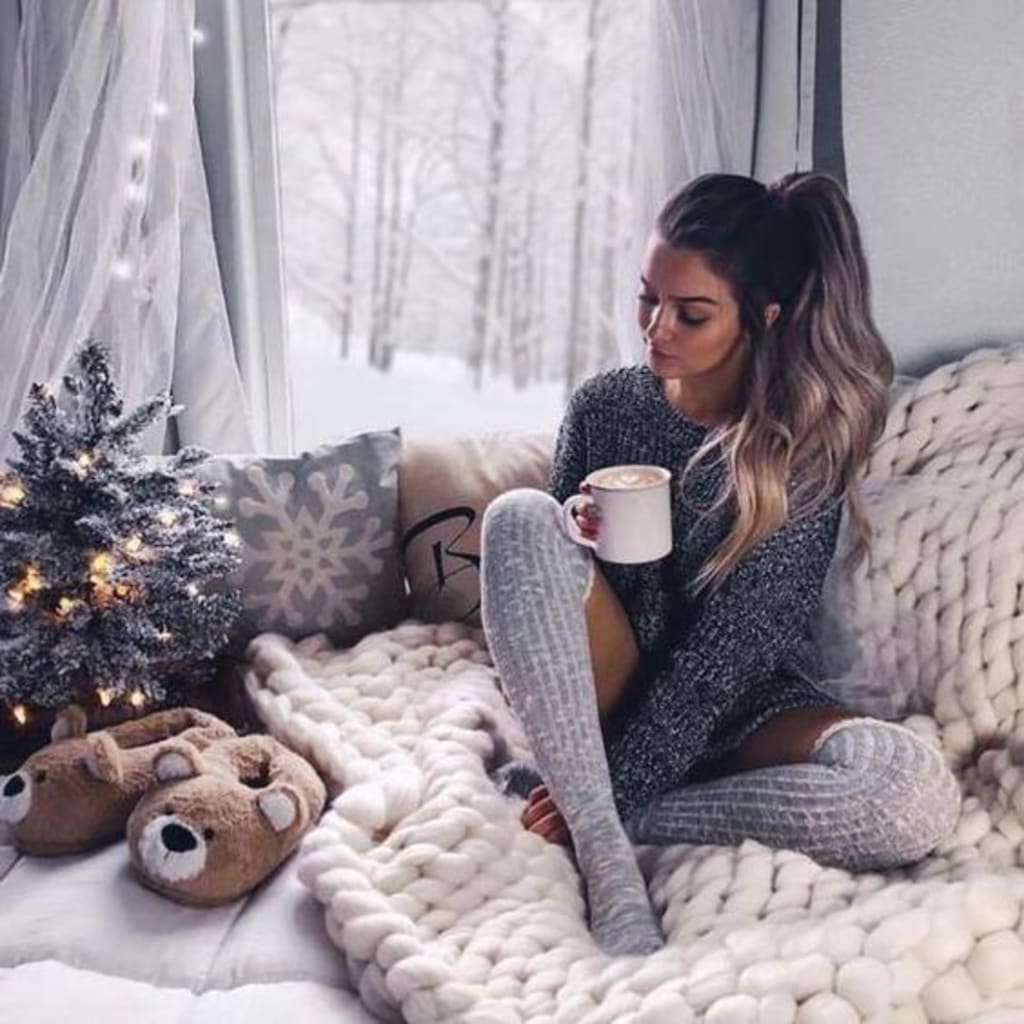 The holidays are fast approaching and we tend to forget about our well being around this time because we're focusing on others and rushing and running around to get everything done and perfect.
In November and December you are likely; socializing more, spending more money, doing more, sleeping less, and of course eating more! Generally we go out of our way to make sure everything is ready, and everyone has the "best holiday ever." Sounds familiar right?
But for many of us self care doesn't come naturally and we need to remember to take time for ourselves and our mind & body. So if you fall or have fallen into this rut, here are a few ways you can easily take time for yourself.
10 Simple Ways to Take Care of Yourself Over The Holidays :
1. Write in a journal
Every day make a little time for yourself first thing in the morning, you will move through your day with feeling more grateful. You only need an extra 10 minutes in the morning where you can sit at your desk, or the kitchen table, or even just somewhere quiet. In a journal write down 3 things you are grateful for and 3 things you want to achieve today. Then that night follow up with 3 things you were grateful for today.
2. Candlelight
As the days get darker, add light to your day,I love sitting in my office with my Himalayan salt lamp with candles burning while I do a bit of work, and yes I still consider this as "me time". This completely relaxes me and relieves a lot off stress off my shoulders.
3. Take a walk
Taking even just a 5 minute walk somewhere throughout your day can help clear and reset your mind. It will help release whatever is on your mind and give you just a little break during the day. Don't worry about burning calories or tracking steps, just enjoy yourself. A little bit of exercise during the day is better than none!
4. Respect your budget
The holidays is not all about giving, its about family and those special moments and memory making. You don't have to go over budget trying to buy for everyone or spoil the kids. Because you will pay for it later.
5. Eat well
Indulge in your favorite holiday treats but remember to eat healthy around the holidays, even during the busiest times its important to nourish your body to keep yourself stable and promote more energy. Plus we don't need any breakouts for the holiday pictures ;)
6. Take a nap
Give your body and brain a chance to rest and recharge on those really busy days. Even just 20 minutes when you're feeling a little sluggish will make a huge difference. You will have more energy and feel more rested as well.
7. Breathe
Frustrated? Deep breath.. Worried? Deep breath.. Overwhelmed? Deep breath.. Confused? Deep breath.. Exhausted? Deep breath.. Breathing is the best medicine, it completely relaxes your body and helps you feel more centered.
8. Be grateful
Think about the good things in life, directing more of our attention towards gratitude for the things that make our lives wonderful are scientifically proven to make us healthier, more energetic, less stressed and anxious, and help us get better sleep.
9. Give
There are so many opportunities to give, so many people and organizations in need. Pick something close to heart and give the way you want to give instead of how you think you are supposed to give. This will fill your heart and bring joy!
10. Do a DIY
Everyone loves a little holiday DIY sesh, so make a little holiday craft for your home or as a gift. It's an easy way to keep your mind occupied or keep your mid off the busy times.
The holidays are the busiest time if year, so remember to take care of yourself over the holidays. It's the best gift you can give yourself and everyone you love.
Happy holidays! xo