How Much is Real Estate Commission
Learn what real estate agents charge for commission when buying or selling a home.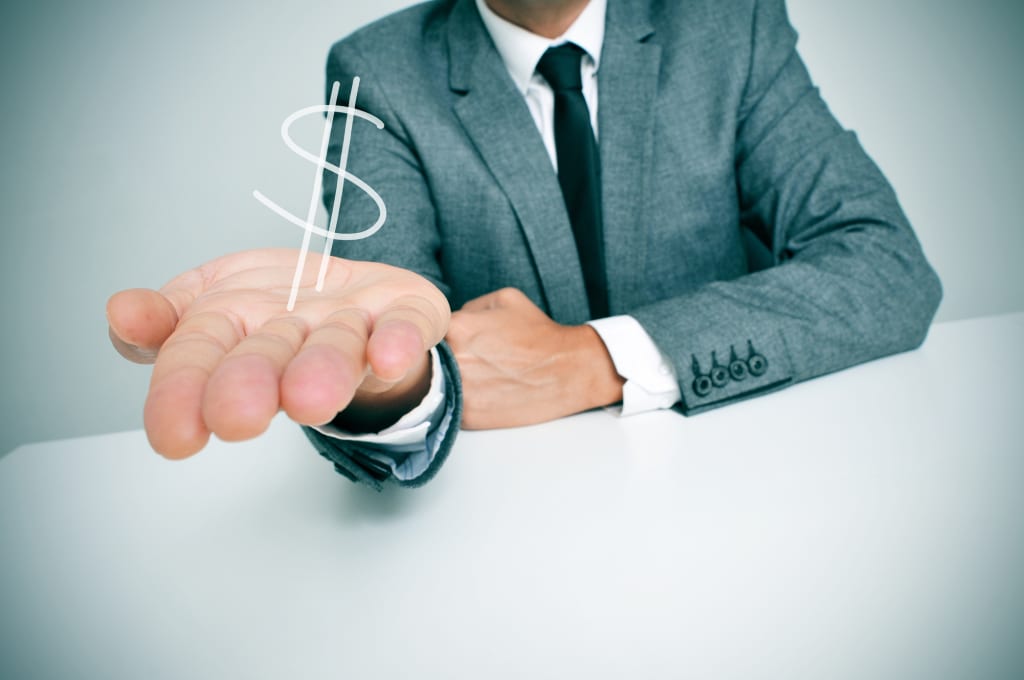 See what real estate agents charge for a commission.
What to Know About Real Estate Commissions
Are you wondering how much real estate agents charge to help with real estate transactions? When buying or selling a home, a real estate agent's commission can be confusing. It is an expensive cost that can be difficult to understand or sometimes even justify. Let's take a deep dive at how much you can expect to pay for a real estate commission and answer your questions about it.
Keep in mind that real estate commissions are not fixed. They vary from company to company and also from state to state. Fixing real estate commission is against antitrust law.
How Much Commission Will You Pay?
You can normally expect to have to pay 5 or 6% of the selling price in commission. While there are no hard and fast rules about commissions real estate companies charge, this is a decent estimate of what you'll expect to pay. These fees are typically split between the buyer's and the seller's real estate agents, with 2.5 to 3% for each. Though your real estate agent may not get as much as you imagine in this situation, with some of the commission going to the broker in their firm.
The commission in real estate is paid by the seller, not the buyer. Though as a buyer, you will still have to pay closing costs, but not the commission to your buyer's agent. There could be an exception to this general rule, however, if you end up buying a home that is for sale by owner. In this circumstance, you may have to pay your buyer's agent a fee if they locate the property for you.
Commissions in real estate can become quite expensive for the seller. If you are selling a home for $250,000, you can expect to pay $12,500 if the commission rate is 5% and $15,000 for 6%. If your home is listed for $350,000, you can anticipate commission costs of between $17,500 and $21,000.
Reducing Your Commission Fees
It can be possible to lower the commission in real estate you have to pay when selling your home. There aren't any rules to stop you from negotiating with your real estate agent for lower fees, though overall, this may not be the best option.
There are also alternatives for listing a home in MLS such as flat fee multiple listing services, known in the industry as flat fee MLS. Generally, this is not the best way to go, however, as there is a lot more to selling a home that dumping it into MLS. With a flat fee arrangement, the real estate company offers very limited services. It is worth reviewing the pros and cons of flat fee MLS before deciding this is the right avenue to take.
Real estate agents might be willing to lower their commission if they do less work to sell the home. If they are representing both the seller and the buyer - in a dual agency arrangement - they could be more likely to lower their charges.
Dual agency situations are difficult, however, with the agent working for the best interests of both parties there can be problems. Full disclosure needs to be given to both the buyer and seller in this arrangement. And thanks to the potential issues, dual agencies are illegal in some states.
Frankly, it is not worth accepting dual agency just to get the commission reduced. With dual agency, the real estate agent will become a neutral party and no longer be able to give you advice by law. Obviously, a significant reason to have a real estate agent is to get their unbiased guidance and expertise. That goes out the window with dual agency.
Paying your real estate agent less could mean that they have a smaller budget for marketing your home. This might be fine if your home is in demand, but if this isn't the case, you could struggle to find a buyer.
What Commissions in Real Estate Pay For
There may be more involved in selling your home than you imagine. The commission you pay covers marketing expenses as well as the time it takes to show the home, negotiate, set the price, be present for inspections and appraisals, and help in closing the sale. There is a lot more to selling a home and more work involved for your agent than it might first appear.
Many consumers think that the total commission goes right into their agent's pocket and that is far from accurate. The real estate commission is often split four ways, with the buyer's agent, seller's agent, and the respective owners of each company getting a share in the fees.
Do Real Estate Agents Commission Affect the Sale Price?
The cost of selling a home can be factored into the price sellers want for their property. Though buyers don't directly pay the commission, it can increase the overall cost of the home. This doesn't always happen and can depend on the market conditions.
As a buyer, this isn't going to affect you if you don't buy the home. Though, when buying a home you need to be careful about the buyer's agent you choose. They will want you to sign a contract that could be difficult to get out of if you find your agent isn't representing you as you expect.
Are Commission Fees Included in Closing Costs?
They aren't part of the expenses you are expected to pay on the closing day. Closing costs will include an appraisal, lender, and title fees, among other expenses.
If your home doesn't sell, you normally won't have to pay a commission to your agent. However, you should make sure there isn't something in the agency agreement that means you still have to pay. Agreements like this typically have an expiration date, after which you don't have to pay the agent if the home sells.
There can be some exceptions to this, however. If the agent found a buyer and you backed out of the deal at the last minute, you might still need to pay the commission.
If your buyer changes their mind at the last moment, you could be stuck with a bill from the real estate agencies, though you may be able to sue the buyer for breaking your contract. If your sale closes after the agreement period is over, you might still have to pay if the agent found your buyer.
Final Thoughts on Real Estate Commissions
Some people think real estate agents are paid far too much, while others think they are absolutely worth the money. Only you can decide whether it makes sense to pay a real estate commission. It is worth noting that most for sale by owners lack success in selling their properties.
In fact, the success rate is only around ten percent. Additionally, many for sale by owners end up netting less than if they had paid a full commission. Hopefully, you now have a better understanding of how real estate commissions work.
Other Vocal Real Estate-Media
Get more helpful real estate guidance in these previously published articles at Vocal.
How does escrow work in real estate - see what you need to know about house deposits when buying or selling a home. There are legal ramifications when the letter of the law is not followed in a real estate contract. You could end up losing your escrow deposit if you're not careful.
How do foreclosures work - learn what you need to know when it comes to the foreclosure process as a seller or buying one as a housing option.
house
About the author
One of the top RE/MAX Real Estate Agents in New England. A passionate writer who's work has been featured in many prestigious real estate publications including The National Association of Realtors, RISMedia, Inman News, and Credit Sesame.