How Does Escrow Work When Buying a Selling a House
See what you need to know about escrow when entering a real estate transaction.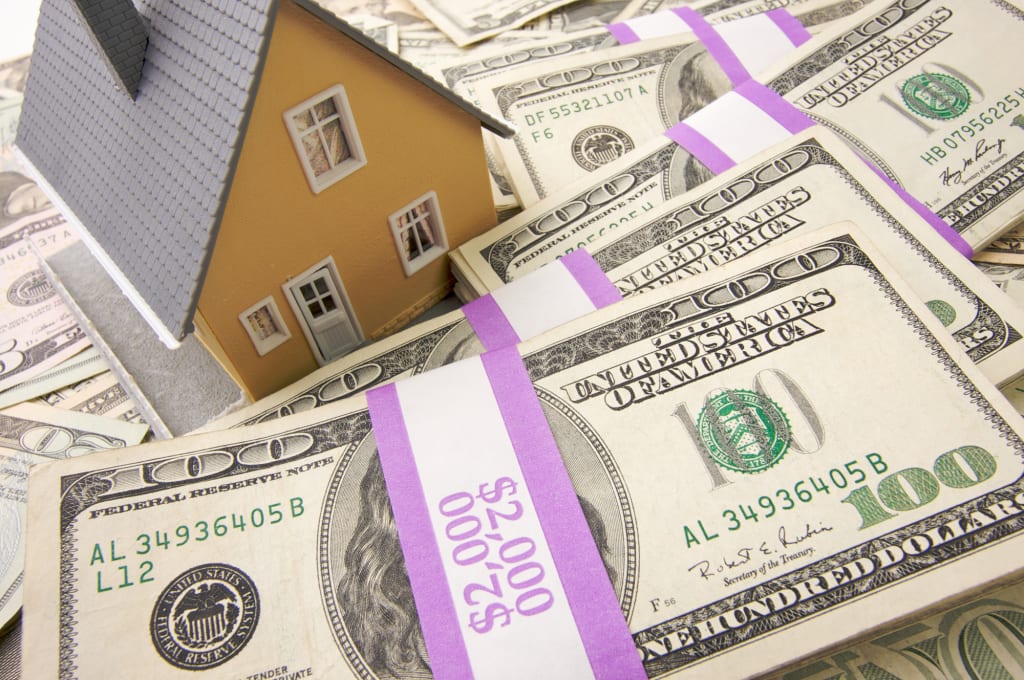 Useful Tips For Understanding Escrow in a Real Estate Transaction
What is Escrow?
Buying a home can become a complicated process if you aren't familiar with the terms used. Lots of real estate agents and mortgage professionals will throw around lingo you may never have heard before. One word you will listen to multiple times during the buying process is "escrow."
Escrow is when your money or property is held by a third party during the home buying process. This third party is to duly account for these funds until the closing takes place or by mutually agreed upon instructions, both the buyer and the seller. These escrow funds are almost always the earnest money a buyer will be putting up as their pledge to move forward with a real estate transaction.
The earnest money is the buyer's "skin in the game" to ensure they don't back out of the transaction. A real estate agent working for a seller will collect an ample amount of money from the buyer, so they don't unnecessarily exit the transaction. The typical amount of an earnest money deposit will be between one and five percent of the purchase price. The amount you will be required to deposit into escrow is often dictated by local traditions.
Buyers should not confuse the down payment on the property with the earnest money held in escrow. These are two very different things.
Let's review what you need to know about escrow and how it affects the purchase of your home.
Earnest Money Escrow
When you are interested in buying a home, you will need to make an offer and back this up with an earnest money check. This check will typically be held by the seller's real estate company, their attorney, or a title company, while the deal is negotiated and you move to the closing stage. The escrow funds are held by the third party so that you can't get it back, and the seller can't take it either before the purchase is concluded.
This way, you and the seller are protected. The earnest money shows that your offer is genuine to the seller, and they can take it off the market. If you were to simply hand this earnest money to the seller, they could use this to draw you into a worse agreement, which is in their favor.
With the threat of losing this money, they would have the upper hand in negotiations. On the other hand, as previously mentioned, a buyer will not be able to withdraw from a transaction without penalty, either.
Escrow For Mortgage Lenders
You can also hear the word used again when discussing your mortgage. When it comes to escrow with lenders, they are referring to the practice of holding on to money for property taxes and insurance. This will be collected along with your mortgage payments each month and is sometimes known as "reserves" or "impound."
It is in the best interests of the lender to ensure these costs are paid, so they want to make sure you have the money available. They may call this arrangement "prepaids" when they collect the payment in advance.
Some lenders will let you waive the requirement of having your money held in escrow for the purpose of getting prepaid taxes and insurance. If you would prefer to pay it yourself, make sure you ask your mortgage broker upfront if this will be possible. In all the homes I have owned in my life, I have never escrowed for anything. I would much rather be in control than allow the lender to take the money out of my accounts.
Closing of Escrow
When the process of buying your house is nearing the conclusion, you can hear mention of escrow once again. The "closing of escrow" can sometimes be a phrase used to describe the closing process.
It will be overseen by an escrow or closing agent, which could be an attorney or someone from the title company. They will make sure that the paperwork is in order before funds are exchanged. The documents need to be correctly signed and recorded before the money will be transferred to the seller and the escrow funds released.
Types of Escrow Holdbacks
There are several examples of how an escrow holdback agreement might be put in place in a real estate transaction. Let's take a look at a few of them.
Escrow holdback example #1
You are buying a piece of property, and the bank attorney does a title search. They discover right before closing that there is an outstanding order of conditions for wetlands on the property that was never discharged. When buying land, you always want to have a clear title. Quite often, when a minor blip like this is found on the title, there will be a small escrow set aside to get the title cleared. An amount of around $1000 would be reasonable. It is not so high that it would cause the seller not to close but not too low where they would not want to get the extra thousand released.
Escrow holdback example #2
Before closing, you should take the opportunity to have a final walk through of the home you are about to purchase. This is something you shouldn't miss out on and gives you the chance to make sure everything is as it should be.
If you find an issue with the home, the seller may agree to make repairs, and escrow can help if the work is not completed before closing. The cost of repairs can be held in escrow until the problem has been resolved. This is what is referred to as an escrow holdback. Escrow holdbacks are quite common.
Escrow holdback example #3
If you are having a new home constructed for you, money can be put in escrow until you are completely satisfied with the work done on the property. It provides you the chance to check all the construction work before signing the documents on the new build home.
Sometimes a builder may not have everything one hundred percent complete for one reason or another. By having the escrow holdback, it will increase the odds they perform under the contract. The key with an escrow holdback is to make sure enough money is held that will ensure that there is motivation to complete the job. This type of holdback is not uncommon at all, especially when there is a construction loan on the project. Often lenders want to ensure their interests are protected.
Escrow holdback example #4
Another common example that can come up where there is an escrow holdback is the failure of a septic system. Most lenders will not lend money with a failed septic system on a property. Some, however, will agree to an escrow holdback. In a circumstance such as this, the lender will require 1.5 times the estimated cost of replacing the septic. Once the septic has been completed and approved by the city or town, the monies will be released to the seller.
Escrow holdback example #5
There are occasions when a sale can close, but the funds are still held in an escrow account. Perhaps the sellers aren't able to move into their new home, and you allow them to stay on for a week or two. A rent-back agreement lets the seller stay on in the house while they pay you to rent for the time they are living there.
If you were happy with such an arrangement, an escrow agent could retain some of the money which would have been paid to the seller. This will make sure the seller moves out when they are due to and leave the home in the condition expected, as per the agreement.
When the funds have been transferred, and the sale closed, you can expect to receive documents and a final closing statement in the mail. You need to check these documents to ensure everything is correct, and no mistakes have been made. Contact the closing agent should you have any concerns about the documentation. You will need this paperwork in the future, for your next tax return, for example, so put it in a safe place.
These are five types of escrow holdbacks that happen quite often in real estate sales.
Final Thoughts on Escrow in Real Estate
Hopefully, you now have a better understanding of how escrow works when you are buying or selling a home. Given there is a lot of money at stake, it is vital you understand the ins and outs of escrow. If you are unsure of anything, always ask your real estate agent or attorney for guidance.
Other Helpful Vocal Real Estate-Media
Get more excellent real estate advice in these previously published articles at Vocal.
How do foreclosures work - have you ever thought about purchasing a foreclosed home but weren't sure how the process worked? Get some valuable advice in this article that explains the foreclosure process in detail.
Tips for choosing moving boxes - your move will be one of the most stressful parts of buying or selling a home. A crucial part of the process will be collecting appropriate moving boxes. See what you need to know about all of the options for using moving boxes.
About the Creator
One of the top RE/MAX Real Estate Agents in New England. A passionate writer who's work has been featured in many prestigious real estate publications including The National Association of Realtors, RISMedia, Inman News, and Credit Sesame.
Reader insights
Be the first to share your insights about this piece.
Add your insights