How I Wrote 4 Top Stories in 5 Days: 6 Tips for Vocal Creators
Sharing My Not-So-Secret Formula for a Front Page Top Story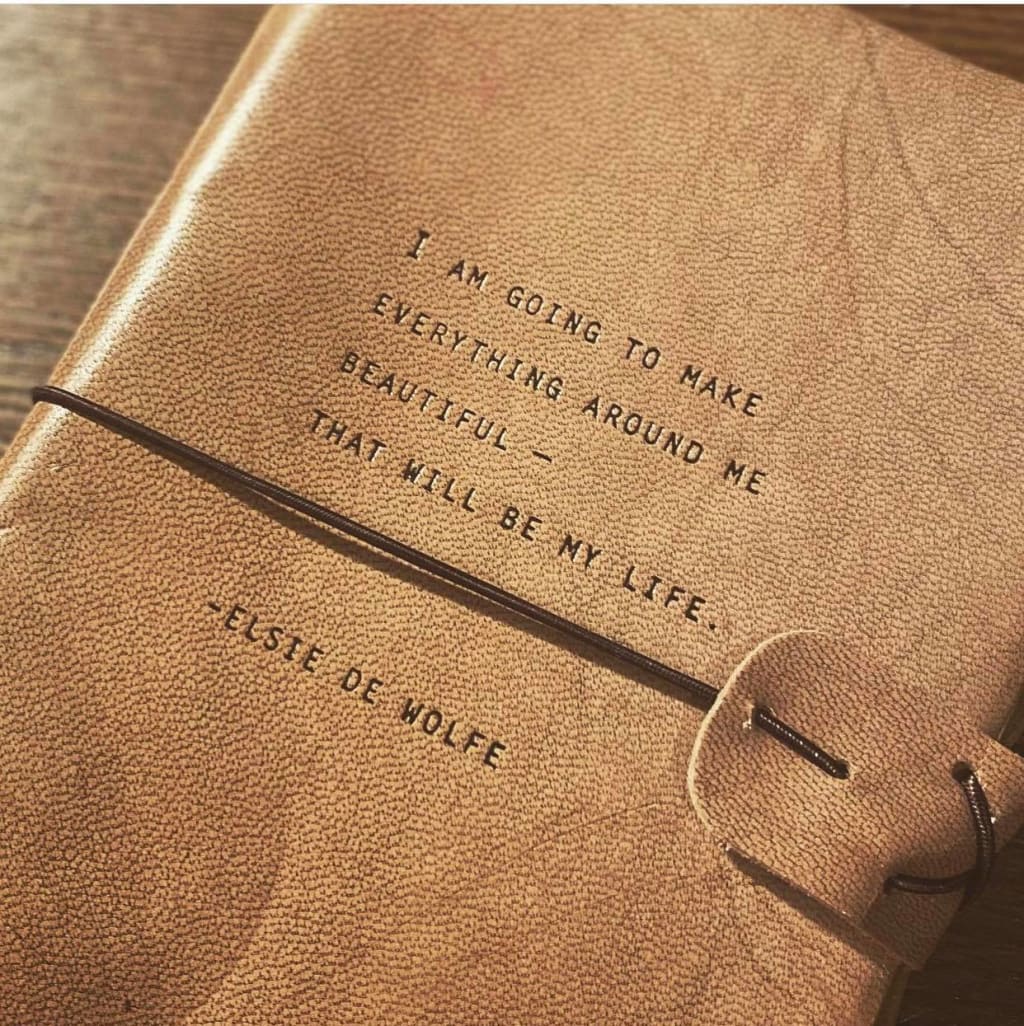 Many of my ideas start here, in my favorite journal.
I first became interested in Vocal upon seeing an advertisement on social media for the $20,000 Little Black Book challenge. That would be lifechanging money for my family, so I made my account intending to enter that contest. Life got the best of me, and parenting a toddler is crazy, so I didn't enter the contest.
But a few weeks ago, I did write a reflection on my experiences teaching through the Covid-19 pandemic and ultimately deciding to resign from my job. I shared the piece to my personal teaching website and blog, and got some good feedback from family and friends. I knew I wanted to share it with a wider audience, so I turned back to Vocal to republish the reflection on a bigger platform.
That piece did not make Top Story, but I did decide to check out some of the Challenges while here. That's how I landed on my first Top Story, "In Defense of Skinny Jeans," which I wrote for the Sweet Nostalgia Challenge.
I was surprised but pleased, and definitely felt bitten by the Vocal bug. I decided to experiment with a few more pieces, and of the eight I have publishd prior to this one, four have made Top Stories.
Here are some tips I'd like to share with other creators seeking that elusive Top Story honor.
1. Write and Publish Daily
My favorite creative writing professor, Dr. Gordon Johnston, ingrained in me during my very first freshmen seminar that every writer should write daily. While I couldn't look Dr. Johnston in the eye and tell him that I have done so since leaving college, this is a goal I am definitely trying to meet again now that I have the time and the inclination.
Writing daily is the easy part for anyone who loves to put words to paper. I wake up before my family, make my coffee, and sit down to write. A lot of what I write never sees the light of day. I'm writing it for myself only. But every day, no matter what, I have made a goal for myself to write and to publish something that interests me to Vocal.
The more you write and publish, the more chances you have for exposure. It's simple math!
2. Enter EVERY Challenge
I'm a writer who has never really found my niche. I like short fiction stories, I really like narrative non-fiction, and recently I've been experimenting with microfiction, which I find most challenging of all. I've written historic fiction, fantasy, sci-fi. I've blogged for a wedding website. I'm 28 and still finding my writing identity. I think one huge benefit of participating in Vocal contests is that they help me push myself out of my comfort zone as a writer.
The further you get away from yourself, the more challenging it is. Not to be in your comfort zone is great fun.

―Benedict Cumberbatch
Leaving your comfort zone through writing new work is one way to diversify your writing, as well as to gain some additional readers from people browsing the submissions. I think the challenges are really fun, and even though they are pushing me to write and structure my writing in ways I might not typically, I think that is a good thing for both novice and experienced creators to lean into.
3. Write Material That Is Timely and Relevant
This one can be tough for writers, I know. Obviously, pretty much everything we write is relevant to us and it is also often hard to box ourselves in by feeling like we are writing what the masses want to read. There are definitely jobs doing freelance assignments and writing copy, and I know a large percentage of Vocal creators are here to write creatively...in other words, to do something different than standard freelance assignments we could take on other platforms. We still want to be creative. We still want our unique voices to be heard.
My advice is to strike a happy balance between writing what you want to write and writing what people would like to read. If there are specific areas in which you have a lot of knowledge or interest, be purposeful in choosing the timeframe in which you write and publish.
I published three of my Top Stories very intentionally at times when they matched a broader theme, or could talk back as part of a broader conversation.
"Terrific Teacher Appreciation Gifts" appeared during Teacher Appreciation Week, "Birth of a Mother" on Mother's Day, and "Critical Race Theory: A Former Tennessee Teacher Responds" the day after legislation about this topic was passed in my state. Writing something relevant and timely seems more likely to get your story featured at present.
I am not encouraging to sacrifice your usual writing and style on this point, but I think it's valuable to determine where your writing and interests intersect with holidays, current events, and popular topics and interests. I didn't need to fake my interest in any of my Top Stories, even the fluffier list of Teacher Appreciation Week gifts. While some of my stories mean more to me than others, I am proud of all of my work. Being intentional about when you write and publish on some topics seems like a good way to be featured.
4. Use Your Own Images (When Possible)
While I used exclusively Unsplashed stock photos on one Top Story, the other three included at least a handful of personal images. When possible, I believe that using your own photography and artwork is beneficial because it helps your story stand out. Specifically, using a personal image as your story's cover photo can be helpful because it makes the story visually innovative and fresh in a sea of stock images.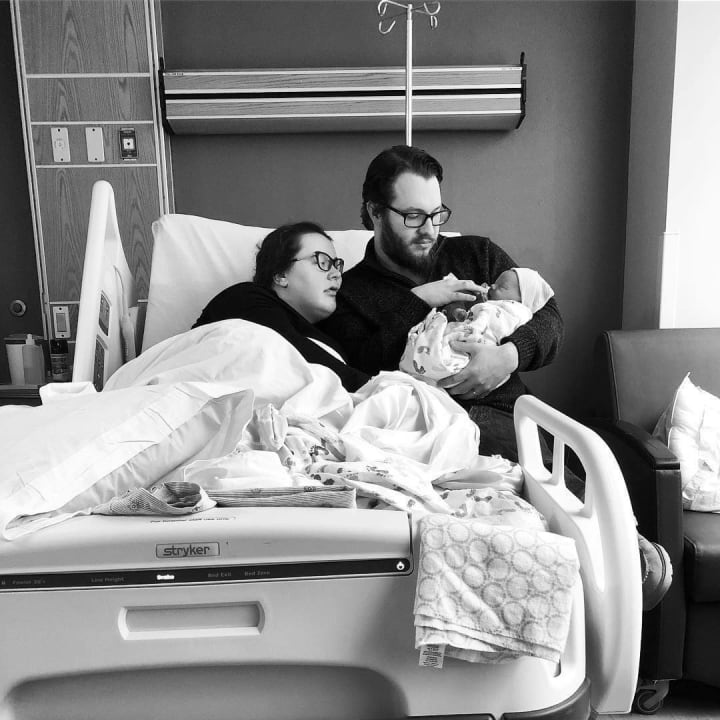 You want something topical, fresh, and what no other story on the platform will have as its cover. Even for this story, I quickly snapped my own photo of a favorite journal rather than using a stock image.
I'm not sure how much using unique imagery helps in the grand algorithm of things, but I do know giving the Vocal editors something they don't see thousands of times a day sounds like a good thing!
5. Seek Feedback and Help
Right now, it's not built into the Vocal platform to comment, send messages, or join affinity groups with other writers - I'm hopeful that those will be features that get built in sometime in the future! In the meantime, I sought out some Facebook groups to join a community of other Vocal creators where we can share tips and ideas.
While these sorts of groups can be used to promote your work on some level, they are even more valuable for forming community with other authors, comparing what you're submitting for Challenges and such with others, and seeking feedback on your written work. Plus it feels good to give reads and hearts to other writers, and to give constructive criticism and positive feedback to others.
Twitter is another awesome platform for writers of all stripes - I like using the hashtags #writingcommunity and #vocalwriters on my Tweets and links to my content.
6. Be Resilient and Have a Growth Mindset
The concept of resilience, or growth mindset, are ideas that I was big on as a middle school teacher. Resilience means that we don't give up when we're faced with challenges, and growth mindset means we don't give up when we fail.
Some of my stories have very low reads, even when I've taken my own advice from above! A guide to last-minute gifts for Mother's Day has only three views despite being timely and relevant. A narrative essay about my mother and grandmother, which means quite a lot to me, has merited only fourteen. And neither were top stories.
"Only those who dare to fail greatly, can ever achieve greatly."

― Robert F. Kennedy
It is tough to keep going when a story isn't as successful or as popular as you had hoped. Keep going. While my tips and tricks are no magic potion, incorporating these ideas will challenge you to write more (and more effectively) than ever before...and you are bound to see your piece among the Top Stories soon enough.
Like what you read? Leave a heart or a tip...and find me on Twitter @arkansas_scrawl. 
About the Creator
I'm a wife and mom, and this is my creative outlet. I am experimenting with lots of different writing styles and topics, so some of it is garbage, and I'm totally fine with that - writing is cheaper than therapy. Thanks for stopping by!
Reader insights
Nice work
Very well written. Keep up the good work!
Top insights
Easy to read and follow

Well-structured & engaging content

Expert insights and opinions

Arguments were carefully researched and presented

Eye opening

Niche topic & fresh perspectives
On-point and relevant

Writing reflected the title & theme
Add your insights