How I Found My Perfect "Goldilocks" Mattress
How investing in a Lull Mattress changed our lives for the better.

Supported ByLull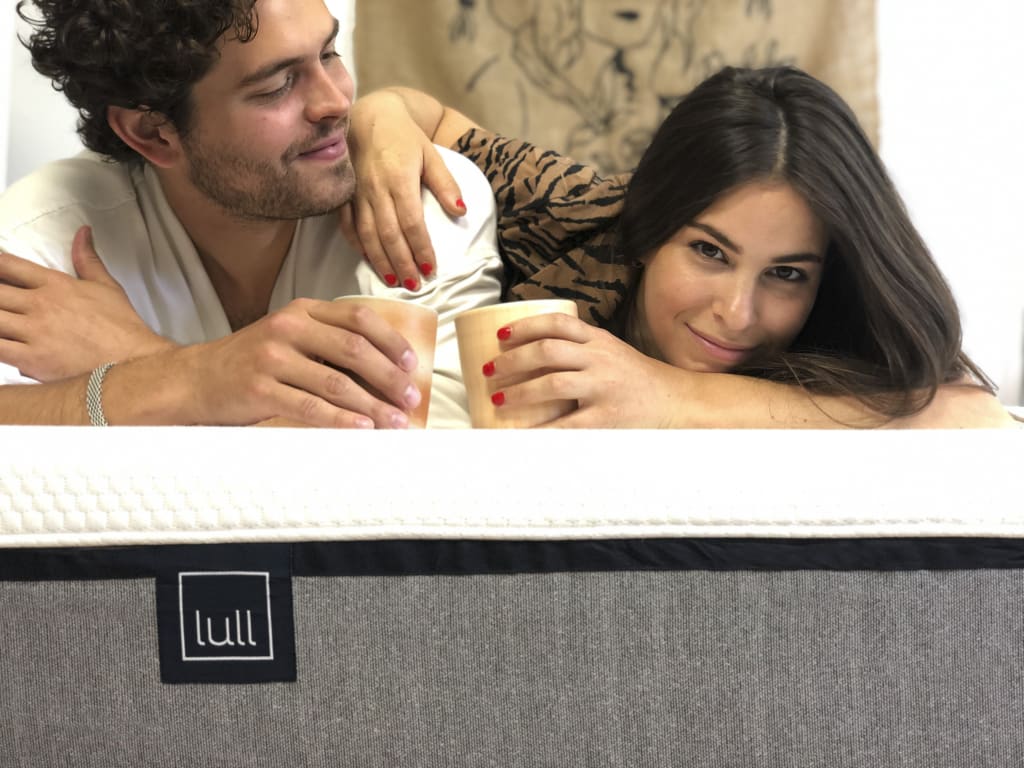 Life as a professional photographer and videographer leads you to some breathtaking places. Between the scenery, charismatic locals and mind-blowing restaurants, it's hard to pick my favorite part of traveling for work. On the other hand, it's easy to pick my least favorite part: bedtime. Waking up early and carrying around cumbersome equipment all day translates to a sore back, legs and body all night. It's hard to stay mad when you're in places like St. John and St. Thomas (my most recent destinations) though, so I just counted my blessings (and some sheep) and dealt with it happily.
Unfortunately, all that optimism went out the window once I got back home from St. John. I returned home to New York tired from travel, excited to see my partner Alix and finally get some proper rest in my own bed. That night, I slipped on my favorite PJ pants and went to bed at 9:00pm sharp. The next morning, I awoke to the same pains I had been feeling in St. John and St. Thomas. Enough was enough. That was the morning we decided to finally get rid of the hand-me-down mattress we'd settled with for too long and began the search for a great new mattress. I cannot stress how thankful we are to have found Lull.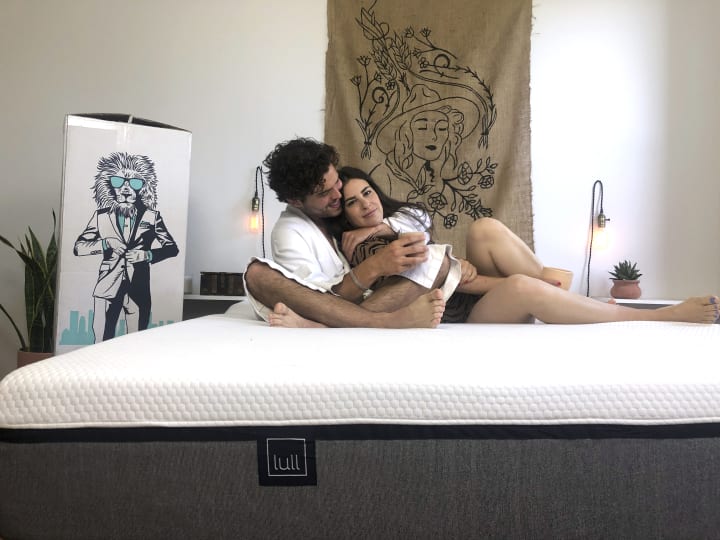 We knew we wanted a comfy new mattress delivered right to our door; we'd seen cool ads in the subway and on Instagram for boxed mattresses that inflate pretty much in a blink of an eye. We didn't want to deal with a salesman and be pushed towards the most expensive product. We were on a budget, and also didn't want to deal with the hefty task of lugging a mattress around New York to our four-story walk up apartment. We wanted to do our research and pick a product from the convenience and comfort of our home. After searching the web and asking our friends for some advice, we discovered Lull. The price was within our budget, and we could try out a Lull Mattress for 365 nights, risk-free. If we didn't completely love the mattress, we could return it at a full refund and Lull would come pick it up! So, we decided we had to give Lull a try… needless to say we didn't have to send it back, and now we can't stop raving to everybody we know about our perfect mattress.
We ordered our Lull Mattress online with free shipping, and within just a few days it was at our doorstep. I was able to carry the box by myself up four flights of stairs. I'm so glad I didn't have to deal with the hassle of transporting a traditional mattress up a narrow, century-old walk up building. We brought our Lull Mattress inside and without hesitation tore the box open. I was shocked at how a big mattress could fit in such a small box! We placed the mattress onto our bedframe and carefully cut the plastic loose. The mattress immediately started to inflate, it was so satisfying to watch. From our front door, our Lull Mattress was out of the box and ready for an afternoon nap within five minutes.
At first touch, we could immediately tell that our Lull was the perfect mixture of comfort and support. Not too soft and not too firm, our Lull Mattress is truly our "Goldilocks" mattress. After lying down on our new mattress, I noticed how the memory foam instantly hugged my body, but I didn't feel as if I was stuck or sinking in. I don't struggle standing up when it's time to get out of bed, and our mattress is now turning good nights into better mornings. On top of working late nights, Alix can be such a restless sleeper. I used to always wake up when she got in bed, when she turned to the left, when she moved her arm above her head… anything! Our old mattress would just move along with her. With our new Lull, I hardly even notice anymore because of the advanced sleep technology that promotes even motion distribution.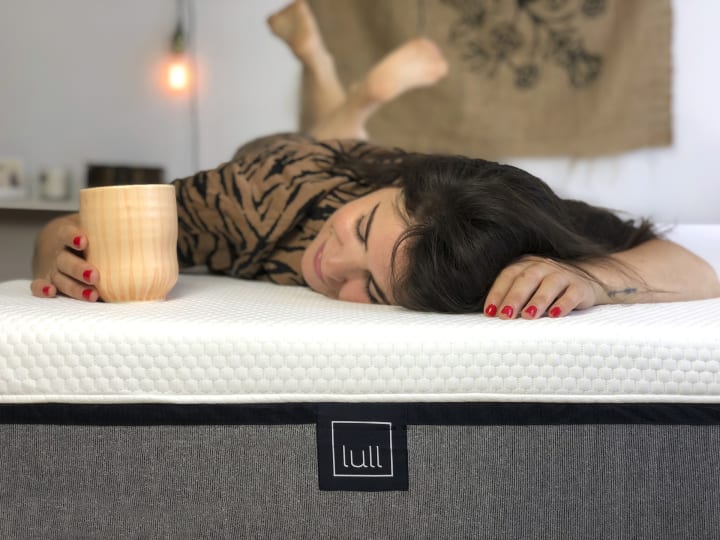 After just our first night's sleep on our Lull Mattress, I knew I was more than happy with our purchase. I've always valued my sleep but thought I was just getting old and achy. I was relieved when I found out it was just my mattress getting old, and not me. After 3 AM call times, late nights for Alix, and long days working on our feet for both of us, it's refreshing to know that our bed is there at the end of it all to give us the best sleep of our lives.
About the Creator
My name is Christian Johnson and I am Brooklyn-based freelance photographer, cinematographer and camera collector intrigued by film.
Reader insights
Be the first to share your insights about this piece.
Add your insights