Do ADUs Make Good Home Add-On Investments?
You can use accessory dwelling units to house relatives, rent for extra cash, or host guests. But do they make good investments?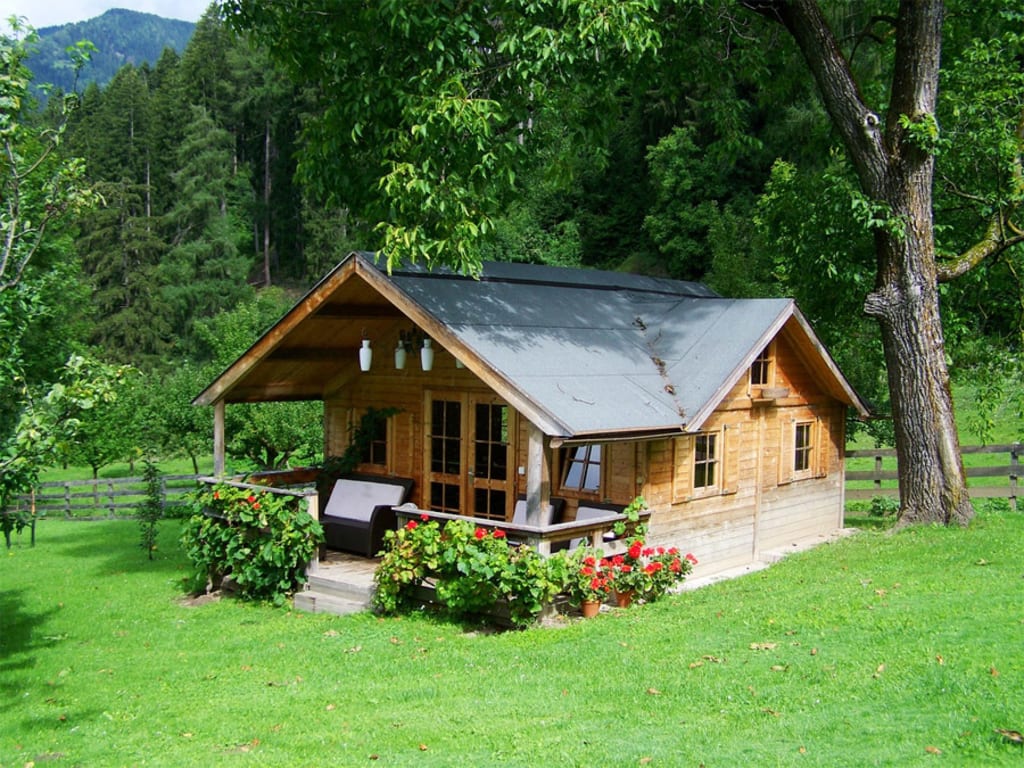 Ever considered adding an accessory dwelling unit or ADU to your home?
Accessory dwelling units, also known as granny pods or casitas, are secondary units on the same property as a single-family home. They may be attached to or separate from the primary residence, and typically use the same utilities.
What Is an ADU?
To be considered an ADU, the space must have its own private entrance, kitchen, and living area or bedroom. It could be a standalone building like a carriage house, or part of the garage, or a separate portion of the main house such as a finished basement apartment.
These spaces have skyrocketed in popularity due to their multitude of uses: They can serve as housing for an elderly parent (hence the term "granny pod") or young adult, so they are not actually in your house but can easily be checked in on when necessary. Or you can use them as a guest space or even for your personal use such as an office or workout space.
Accessory dwelling units can generate rental income to cover some or all of your mortgage payment as a form of house hacking. If you rent the space out, even on a short-term basis such as for an Airbnb, an ADU can be a great source of passive income. Some people even build an ADU to move into themselves, so they can rent out their "main" property.
In the present pandemic, an ADU could even function as self-quarantine space. Having one will also increase your property value, because it will have more living space and therefore allow you to command a higher price when renting or selling.
What Does It Cost to Build or Buy an ADU?
Accessory dwelling units could cost as little as a few thousand dollars, such as finishing a basement for a basement apartment, or into the six-digits to build a custom detached structure.
A custom-built ADU has an estimated cost of $100-$140,000. The geographic area you live in and the cost of labor are the most important variables in determining cost. You will need to contract for workers to complete (or learn to do yourself) electrical, plumbing, drywall, doors, baseboard, flooring, and ceiling work. If you are already fairly handy and knowledgeable about these areas of construction, you can save yourself a lot of money and the hassle of finding dependable labor.
On the other hand, if you are uncomfortable or unfamiliar with any of these, you can hire a contractor to oversee the process. An architect can also help you draw up a floor plan to maximize the proposed amount of space.
Alternatively, prefabricated ADUs can save you money but limit your control over the building process. Prices for prefabricated units range from $15,000- $100,000 depending on size and amenities. Another option to save money on building an ADU is to use an existing structure (such as a basement, detached garage, shop, or abandoned farm building) and modify it to create the ADU. Keep in mind, though, that depending upon the suitability and condition of the structure, it may still cost less in the long run to start from scratch.
Permits & Insurance
If you are going to build the ADU yourself, you will need to apply for a building permit and ensure that the design you will be using meets local housing codes. You typically need two permits here: a zoning permit and a building permit. If you hire a contractor or architect, they may assume responsibility for applying for the permits, depending on the contract terms.
The zoning permit ensures that the property dimensions, proximity to existing buildings, etc. are compliant with zoning regulations. You may need to provide a list of properties within a given distance of the proposed ADU. In some areas, there may also be a requirement for a design review group to review and approve exterior design elements such as front door placement and color.
Getting caught with unpermitted additions can lead to fines or complications when it comes time to sell!
Additionally, if there is a fire or other damage to the ADU, your insurance company is much less likely to cover it if they learn that work was done without the proper permits. You may need to modify your insurance policy for additional coverage, or get a new policy entirely, so speak with multiple insurance companies to compare rates and requirements when adding an ADU.
Furthermore, if you need to complete a large amount of construction, it is unlikely that you will be able to do without attracting the attention of authorities, who will demand to see your permit.
ADU Building Tips
Before beginning, it's important to ensure that there is no excess moisture in the area you plan to build the foundation. This may require grading the area to divert water from the foundation (especially if there is a steep hill or other factors that would lead to the basement filling with water after heavy rainfall), improving drainage, or if adapting the area proves too difficult and costly, installing a sump pump to mitigate the damage.
Framing the foundation comes next. You should generally leave space between the outside wall and new drywall to allow space to run electric wiring and decrease the risk of moisture issues. You can use wood or metal furring strips to create this space.
After the framing is complete, you will need to hang the insulation. Once that's done, it's time to install electric wiring. This work will need to be inspected upon completion.
After that, you can hang drywall and put in the ceiling. When hanging drywall, leave some space between the floor and the base of the drywall to reduce moisture damage. You can place baseboards here to close the gap, once the flooring has been placed. It's also a good idea to leave some space for access panels to allow you to reach pipes and electric wiring. You (or a tenant) will more than likely need to reach these at some point!
Finally, be sure to leave space for windows and heating or air conditioning vents. I know, that's a lot, but there are a lot of hidden parts inside the walls of your house, and it's WAY better to consider these components before building to decrease the risk of emergencies and previously unforeseen (but they would have been foreseen with better planning!) issues down the line. Usually painting is one of the last steps in home construction, but if you do it before installing expensive flooring and/or carpeting, this reduces the risk of paint spills making another mess you will need to clean up. When the drywall and/or painting are done, you can install flooring.
Financing ADUs
Financing an ADU can be daunting, but there are many options available to you. The most obvious are using your savings, or applying for a loan. Rather than refinancing your entire mortgage, consider a HELOC or personal loan.
Better yet, skip the closing costs and use an unsecured business credit line or cards. And yes, real estate investors qualify for them – see this breakdown of how to use unsecured business cards for real estate investing without paying cash advance fees.
Keep in mind though, that especially if you plan to sell or rent the ADU, it should pay for itself relatively quickly and soon be making you money. One study of property owners found that an ADU contributed 25-34% of a property's appraisal value, and properties with one had an average resale value that was 51% higher than for those without.
Other Considerations
One important consideration to make before committing to building an ADU is to try to calculate how much it will increase your property taxes. You can do this by contacting your local tax assessor's office and specifying the size of the (proposed) building and the township. Just don't go into excessive detail about all of its cool features that make it better than any other ADU (you're not trying to rent or sell to your tax assessor, after all) and be sure to disguise your phone number (or better yet, remember your annoying neighbor who still hasn't returned your leaf blower? Dial the assessor from his phone.)
You may also need to consider smaller things, such as how much you will want to share yard space with an ADU tenant. There may be other local laws and ordinances that will affect your ADU, such as requirements for off-street parking, fire code regulations, and other design requirements not mentioned previously.
If you want separate utility billing and multi-unit zoning, you need to install new utility connections and get zoning approval. This scenario is especially likely for a septic tank. Most other utilities can be siphoned from existing lines that your main property already has, but septic tanks tend to be designed for one household only. Hate to break it to you, but you will more than likely need health department approval for your septic tank. You should, however, be able to use your main property's existing plumbing for the ADU.
If you have the space, motivation, and knowledge to build an accessory dwelling unit (or can hire it), it can be a great revenue source, and in general, allow you to get maximum value from your acreage.
What are your greatest concerns about adding an ADU? What will tip the decision one way or another for you?