Best Pinterest Crafts for Home
Certain home decors can be pricey for no reason. Don't spend so much on something so simple, create them yourself! Check out a few Pinterest crafts for home that are super easy to make.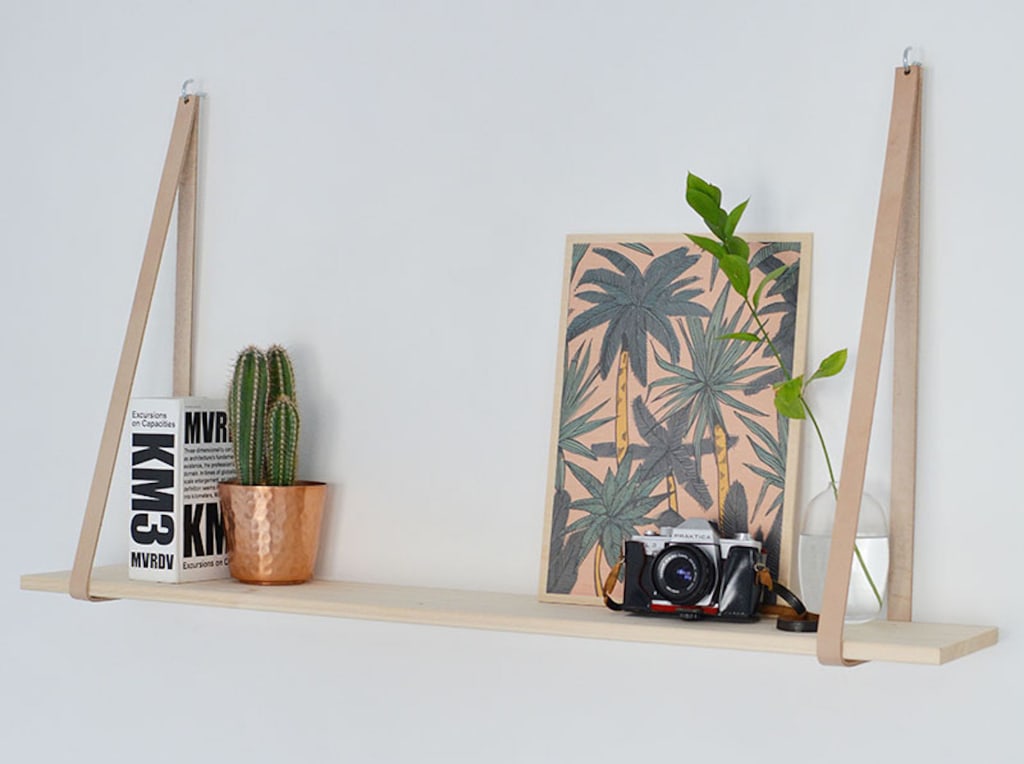 What's a cozy home without adorable and unique accessories around the house? Home decorations give each room their very own mood and style -- and doesn't make the room dull and lifeless. Fill your kitchen with radiant potted flowers and your living room with paintings and modern, abstract pieces. But there is one downside to making your house a stylish one. The expenses to these pieces.
Yes, believe it or not, the simplest and smallest house accessory can cost double digits. Nearly no one is willing to drop $20 on a small mason jar to put flowers in for your dining room table. And when you're roaming around a home decor store and think, "I can make these," you can! In fact, you can make nearly any of those expensive home accessories if you have the right material, tools, and motivation. Not to mention there are home upgrades that can cost less than $100. You can also make your home look more expensive by creating your own decorations. If you don't know where to start, I have a list of great Pinterest crafts for home that you get to choose and get started on. Also, get creative for the autumn season.
Macrame Plant Hangers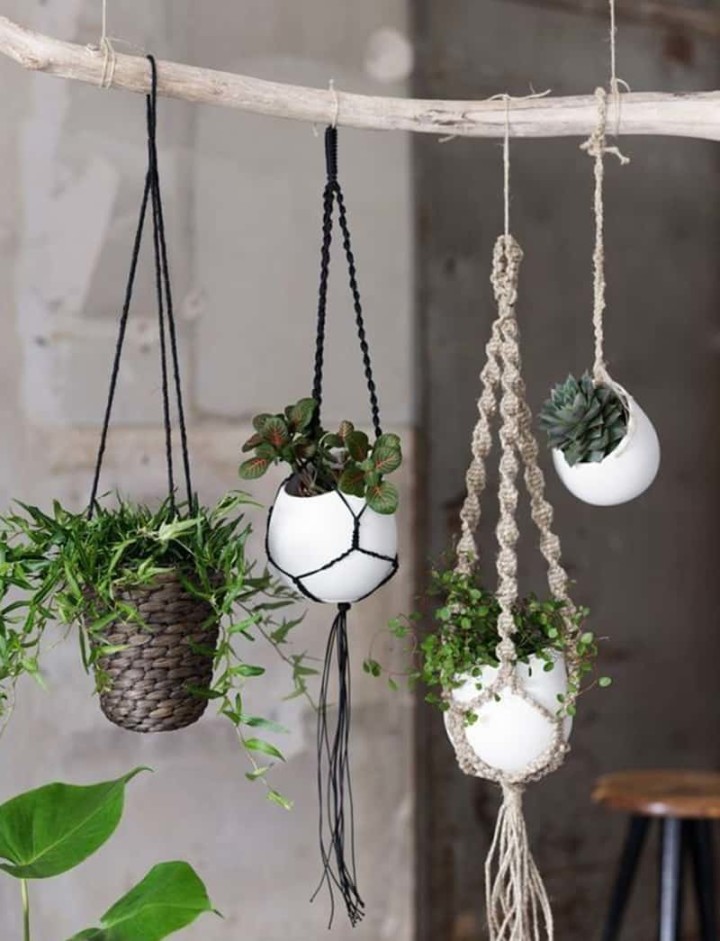 Macrame plant hangers are one of the more creative and cool Pinterest crafts for home ideas to begin with. Instead of potted plants taking up so much room around the kitchen, in the living room, or even your bedroom, consider this idea. With just a few supplies and the right tools, you can have your very own macrame plants hanging around your place. Know how to create Macrame Plant Hangers here.
Roman Numeral Clock
Clocks are of the many necessities in the house. Not only do they tell the time (some of them), but most of them are considered art pieces by their beauty and style.
For one of the great Pinterest crafts for home, this Roman numeral clock is super easy to create and it looks amazing once it's finished and hung up. Check out the tutorial on how to create the Roman Numeral Clock here.
Pine Cone Flower Frame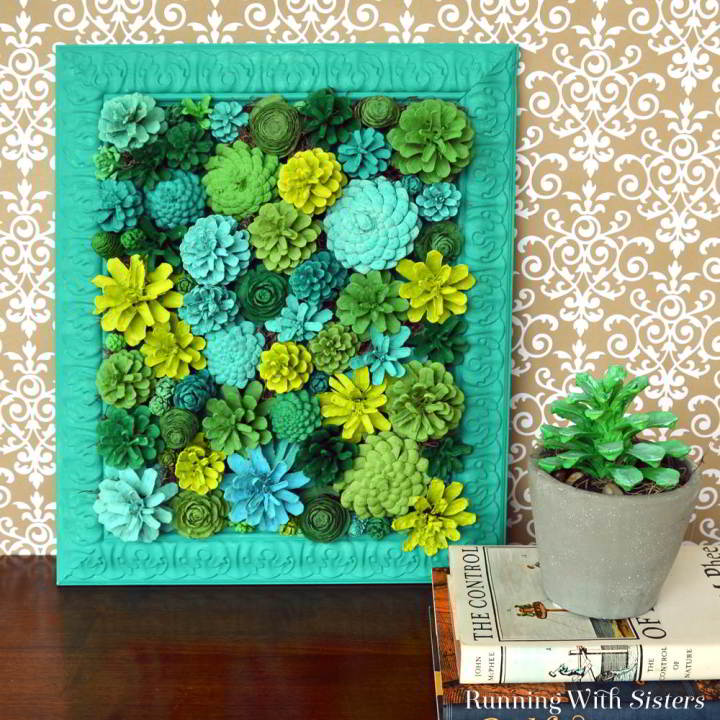 What's great about this craft is that the picture doesn't look boring like most flower frames. This flower frame is made out of pine cones. Yes, pine cones — but once painted to make them look like vibrant flowers and placed inside the frame, you've got yourself a stunning flower frame filled with texture and colors.
We all need a couple of these flower frames around the house to bring life into each room. Know how to create this Pine Cone Flower Frame here.
Starburst Mirror
Mirrors are one of the many Pinterest crafts for home that you can create in tons of different styles. No one likes a basic, plain mirror — we want stylish and elegance! That's why this starburst mirror is the perfect mirror to have literally anywhere in the house. In your bedroom, living room, corridor, or even in your bathroom — why not? Check out the tutorial on how to create this beautiful Starburst Mirror here.
Hanging Shelves
Shelves of any size, large or small, can take up room and start to make the place look cluttered. Consider this awesome hack — hanging shelves.
These types of shelves makes storing literally anything look cool. You can stack your novels, DVDs, potted plants, mason jars, and much more on these stylish racks. Also, since they're hanging, they don't take up much room. Know how to create these Hanging Shelves here.
Scrabble Coasters
This is probably my favorite out of the other Pinterest crafts for home on this list. Since I drink a lot of coffee and tea everyday, I don't want to damage the tables or other pieces of furniture around the kitchen or living room.
Yes, I can easily buy coasters to prevent that, but what about making a coaster? There's a limitless amount of ideas to make a coaster —like this Scrabble one. If you don't play the game anymore, why not construct them together and create coasters for your hot beverages? Check out the tutorial on how to make these Scrabble Coasters here.
Plaster of Paris Flower Jars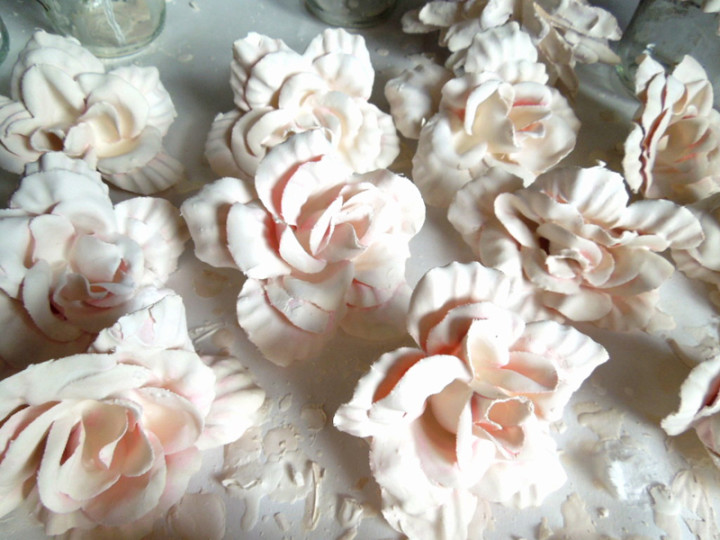 We all need to store cookies, Q-tips, cotton balls, spices, flour, and anything else that needs to be stored in jars or other containers. That's why these flower jars are not only pleasing to the eyes, but you can create a bunch of them to fill anything in them.
Place these beautifully decorated flower jars around the kitchen for spices and seasons or in the bathroom to fill them with cotton balls or Q-tips. We all need jars around the house, but these easy-to-make flower jars make them elegant, too. Know how to make Plaster of Paris Flower Jars here.
Monogram Address Plaque
These monogram address plaques from the list of Pinterest crafts for home are certainly appealing and creative. Ever single house has its own address number — but, some of them can look boring and lifeless.
Why not create your own monogram address plaques with any letter of your choosing! Perhaps the first letter in your last name, or even your first name. And even attach few flowers or other small designs to give it some life. It gives your home's address number a better look and it'll be easy for the mailman or other delivers to spot. Know how to create your own Monogram Address Plaque here.
Mason Jar Prism Lights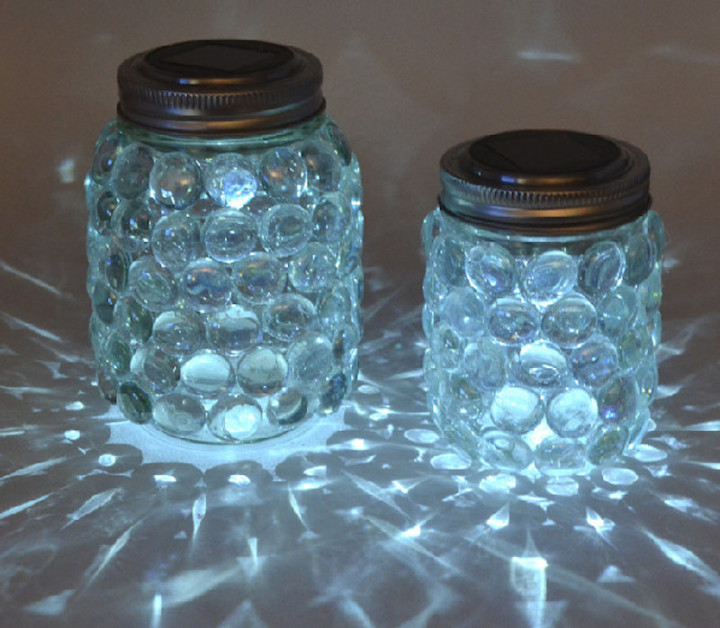 We all need lights around the house — why not get creative with it? Rather than a lamp or a few candles around the house, create your own mason jar lights that can literally be placed anywhere. And these aren't just ordinary jar lights, but prism jar lights — which makes the light shine beautifully through these prism-decorated jars. Not to mention they look super cool when turning them on during the night. Check out the tutorial on how to make these Mason Jar Prism Lights here.
Exotic Blue Stripes Finger Art
Most people love art and having them around the house — it brings life back into rooms. Whether the art is a detailed painting filled with colors and brushstrokes, or a simple art piece with a few colors on a white canvas, either of them is considered art.
How about you be the artist and paint your own painting for your house? This great idea out of the other Pinterest crafts for home, it doesn't take much to put together. This easy blue stripes art painting will make you into a finger painting pro and it can be hung anywhere you like. Know how to create this Exotic Blue Stripes Finger Art here.