Australia's Skilled Nominated Visa Subclass 190 – What Does it Offer
Skilled Nominated Visa 190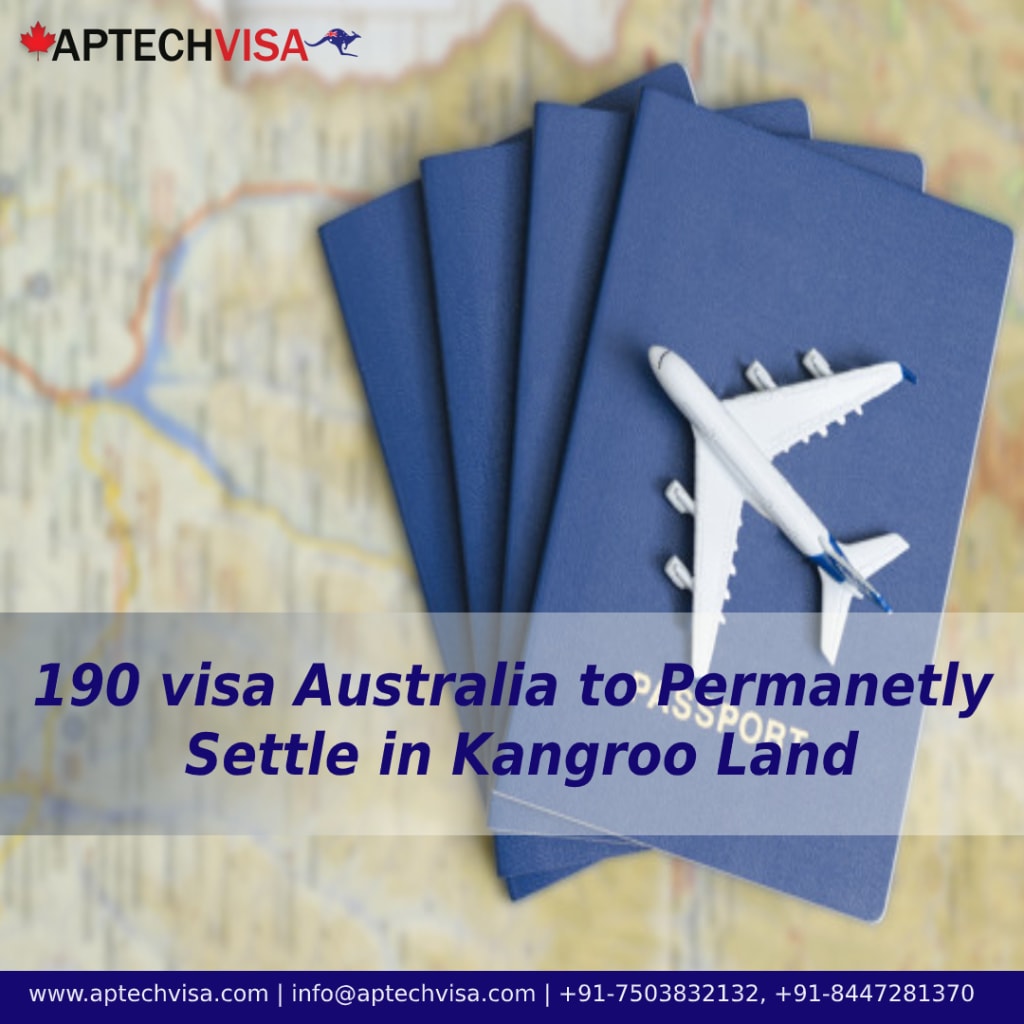 Visa 190
When it comes to Australia, this country has several pathways to help the aspiring candidates settle in on a permanent basis. The General Skilled Migration Program is one of the most sought-after categories that has three main programs under its umbrella. Well, under this program, some of the visa options require you to apply independently, however, there are some via which you get nominated from an Australian state or territory.
Out of all the state nominated visas, Skilled Nominated Visa Subclass 190 is the most in-demand visa category. Every year, thousands of immigrants apply under Visa Subclass 190 to actualize their goal of getting Australia PR. In order to apply under this visa category, you need to get a nomination from an Australia state or territory.
If you want to get nominated by a state or territory, you are required to meet all the eligibility requirements and moreover, you must nominate an occupation that's mentioned in the Skilled Occupation List of Australia.
List of the Benefits that you Get from Australia's Skilled Nominated Visa Subclass 190
It allows you to reside, work and study in any part of Australia (Note: With Visa 190, first, you need to live in the nominated state for a period of two years)
It gives the freedom with which you can sponsor your family members to become Permanent Residents of Australia
It allows you to register in the Top-Notch Healthcare and medical facilities
It gives you the freedom to apply for Australian Citizenship Post living there for the first few years
It gives your children (who were born in Australia) the Australian citizenship automatically
What are the Key Requirements to apply for the Visa Subclass 190?
Below are the key requirements that you need to meet if you want to apply for Skilled Nominated visa subclass 190
You must be under the age of 45 and more than 18 to apply for this visa
You need to have a competent level in English Language (Minimum IELTS Score = 7 Bands in each category)
You must get a nomination from an Australian state or territory
You must select an occupation listed under the Skilled Occupation List of Australia (Make sure that the nominated occupation must match your skill set and years of experience)
You must have a positive skills assessment, after being assessed by a relevant authority
You must have a minimum score of 65 points in the online skill select system
You need to receive an invitation from the state to apply under this 190 Visa
Last, you need to prove that you have a clean bill of health and moreover, a good character
What is the Application Process to apply for the subclass 190?
Post meeting all the eligibility requirements mentioned above, you are required to follow a step-by-step process so that you can easily get an invitation to apply from the state.
First, you need to gather all the important documents such as the IELTS Score Card, a positive skills assessment and the other basic documents. Post that, you need to obtain a nomination from a state to apply for visa 190.
After getting the nomination from the state, you need to submit an EOI (Expression of Interest) in the online skill set and must score 65 points. (65 is just a minimum requirement, however, the more the points the more the chances of getting an invitation). After meeting the points criteria, you'll receive an invitation from the Department of Home Affairs (DHA) to apply for the visa. Post getting the invitation, you have 60 days-time to apply for the 190 visa.
Post submitting your application, you need to have a little patience till the time DHA approves your Visa. So, follow the above approach and get the Australian PR without any hassle. On the other hand, if you still have doubts, you can always get in touch with the Australia's best immigration experts. Good Luck!