Apps to Get Some Extra Cash
6 Apps You Can Use to Get You a Few Extra Bucks Every Now and Then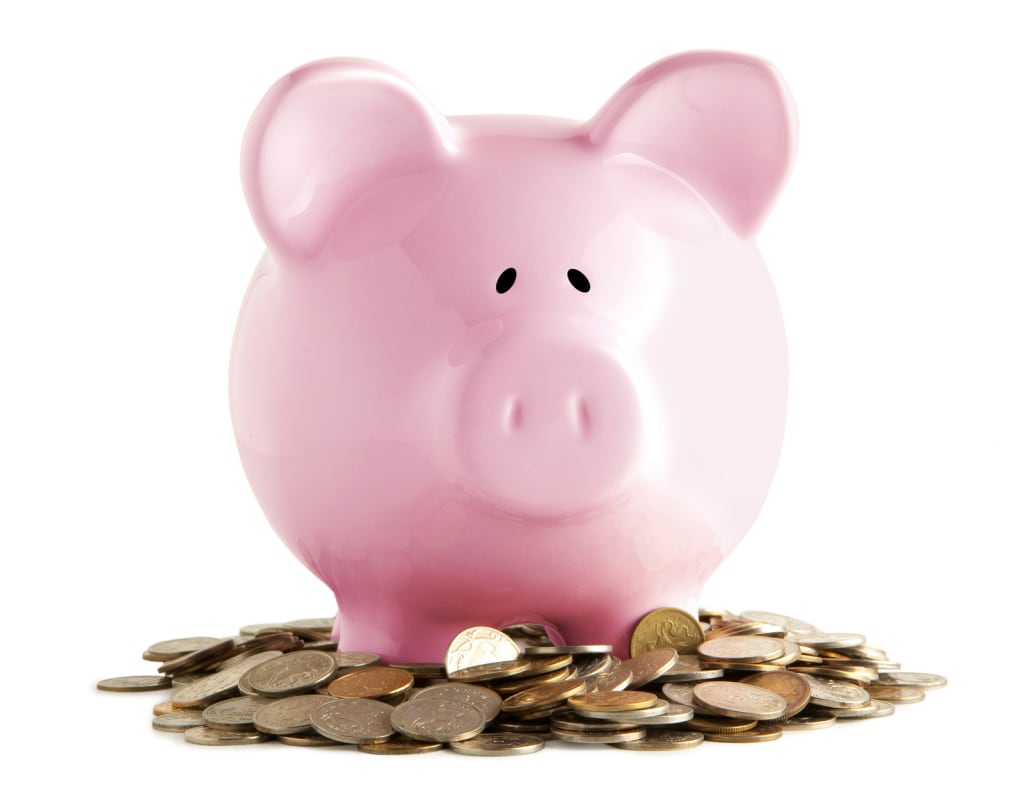 Most of us, if not all of us, wish we had a bit of extra money every now and then. Some of us may want to stop living paycheck to paycheck and have a bigger budget. Others may want to prepare for an emergency, such as sudden medical bills. Some people just want the extra money to treat their selves and/or their friends and family. Whatever your reason may be, here are a few apps you can use to start getting a few extra bucks.
I've used every app listed here, and I can say they've worked for me. Also, these ideas aren't meant to make you a millionaire within a few weeks or months; they're just meant to give you a little extra cash. All you need is your phone!
1. RetailMeNot
RetailMeNot is an app for discounts, coupons, and cash back deals that also has a website you can use if you can't or don't want to use your phone. Simply find the store you're shopping at on the app or website, and you'll find a list of deals and coupon codes. If you find something you'd like to use, click or tap on it. It'll either give you a code or some directions to redeem the offer. You can either apply it on a website you're shopping on, or you can show it to the store clerk and they'll apply the coupon. I've used their website while shopping online many times before, and I've found small coupons, such as 5-10 percent off or free shipping. As for the app, I've used it a few times, the last being at Pep Boys, where my family saved about 20 percent. This app is great for people who shop frequently, as you can find many coupons and deals for many stores.
2. Target (App)
There used to be an app for coupons and discounts at Target stores known as the Target Cartwheel app, but a while back, it was merged with their main Target app. Basically, using the app, you can scan barcodes of products you're purchasing, or you can search for them on the app, and you can find both small and major discounts. After you've applied every discount you can on the app, while you're checking out, you can show your phone to the clerk. There's a barcode on the app that can be scanned, and all discounts you saved on the app will be applied to your purchase. Most are small discounts, while others are pretty big. Ever since I started using the app, I've saved over $50. I've used discounts such as 20% percent off apparel, 5 percent off Market Pantry waffles, 5 percent off Market Pantry canned vegetables, and more! It usually doesn't seem like much each individual time you use it, but it definitely adds up if you keep using it. It's a great app for people who frequently shop at Target.
3. S'more
S'more is a lock screen app that you can pair with another lock screen, and it pays you 10 cents for each day you have it installed in the form of points. Each point is equivalent to 1 cent. When you first sign up, you need to wait 10 days before you can redeem your points for any gift card. You can redeem your points for Amazon gift cards, AMC gift cards, Applebee's gift cards, Best Buy gift cards, CVS gift cards, Domino's gift cards, GameStop gift cards, Starbucks gift cards, and Target gift cards. All you need to do is allow it to provide a simple lock screen that's easy to open. That's it. After you sign up, you'll immediately receive 50 points. After 10 days, you'll be able to redeem your points for any gift card you have enough points for, which you'll receive immediately by email. To earn more points, you can watch videos; for every three videos, you earn one point. You can also take surveys, which can earn you at least 20 points if you complete a full survey; however, if you don't qualify for a survey, usually you'll be given two points anyways. You can also refer your friends and have them enter a code when they sign up; they'll earn 25 points as soon as they sign up, and you'll earn 25 points after they've used the app for 10 days. In fact, you can use my code to earn an extra 25 points right off the bat: MCW62R.
4. Slidejoy
Similar to S'more, Slidejoy is an app that pays you to give you a lock screen. It can be paired with S'more to allow you to earn even more money. Unlike S'more, however, instead of immediately having your points available, your points pend until the 18th of every month. Every 1,000 points is equivalent to $1.00, and can be redeemed using PayPal, Amazon, iTunes, Best Buy, Facebook, Google Play, Steam, Uber, Walmart, and more, which you'll receive by email within an hour. You can also donate your earnings to charity if you'd like. You can earn at least one extra point (which isn't much, but it's better than nothing), using their 'lottery' cards, and you can take surveys and install apps to earn extra points as well. You can also use your invite code to earn an extra 100 points for every 500 points someone you invite earns for their first 3 months. You can use my invite code here.
5. AppLike
AppLike gives you points for having apps you find on the app open. Simply install an app they show you, and when you have it open, you'll earn points that you can redeem via Amazon, PayPal, Steam, Burger King, Chipotle, iTunes, Starbucks, Macy's, and more. When you first sign up, you'll receive 4,444 points to start. To redeem your points for the cheapest option, which is $00.50 through PayPal, you'll need at least 4,999 points. You can find apps such as Ebates, Cookie Jam Blast, CareZone, RetailMeNot, Dragon City, Hearthstone, and more. You'll find new apps to install every 1-3 days, so it's a good idea to keep checking. You'll usually receive your reward within 1-3 days. If you've already had an app installed before, even if you uninstalled it, you likely won't be able to find it on AppLike again.
6. FitPlay
FitPlay is literally exactly the same with the exact same rates and rewards. However, they have different apps. You can get StubHub, Gardenscapes, Bixel, Musical.ly, and more. Other than the apps, literally everything is the same, so you could pick just one of the two, or you can use them both and get even more apps to use and earn.
And those are six apps you can use to earn and save some money! You don't have to use all of them at once to save or earn a lot of money, but you could if you'd like to; that'd be more money in your pocket. Using all these apps, you'd likely earn at least an extra $5.00 or so a month and save even more than that, or even more if you have multiple devices (you'd have to make separate accounts if you use it on multiple devices), or if you just use the apps a lot.
Happy earning and saving!