A Better Way to Organize Your Stories
How lines can make Vocal stories more aesthetically pleasing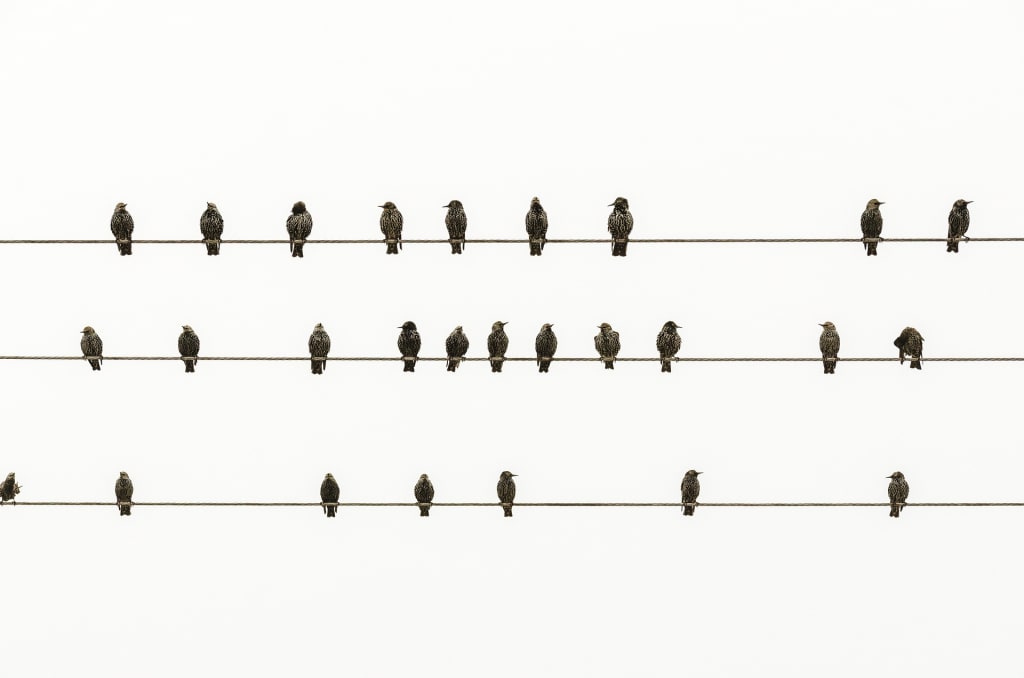 Image by john Ioannidis from Pixabay
I learned the hard way when I first joined Vocal that simply hitting 'Enter' a couple of times will not leave a blank space in a story; for whatever reason, the system fills in those gaps and pushes those paragraphs back together. Determined to organize my stories in a more aesthetically pleasing way, I was forced to get creative, and I quickly found a solution to the problem: images of lines.
Lines can be simple or elegant. There are colorful lines and themed lines; lines for holidays, specific topics, and genres.
I've compiled some of my favorite page divider lines for your use. These are just the ones I like, but there are thousands of options to choose from online. If you're in need of a page break, simply copy and paste one of these images into your story!
1. Simple black

I've often used this line at the end of my stories. It's simple and clean, and it clearly signifies where your work has ended.
2. Faded gray



A softer line can be great for dividing up sections of a story; solid black can then be used to denote the very end.
3. Roses


This one's a two-parter. I used these lovely roses at the beginning and end of my True Colors Challenge poem, and I think it added a nice touch.
4. Elegant gold

Fancy.
5. Black tapered ends

Another simple but elegant look.
6. Squiggly line
I haven't used this one yet, but I think it's adorable.
7. Fancy greenery

This fancy greenery could be a great way to add a pop of color to the end of a story. This is another one that I think would work well for poetry.
8. Shadowed line
A slightly rougher black line than the smooth, crisp ones.
9. Pointed tips

For a thicker, darker look.
10. Simple floral

This lovely little floral line is simple but cute.

There are infinite possibilities. If you're using a page divider line you've found on the Internet, I recommend cropping the top and bottom of the image; leaving these blank spaces in will create large gaps in your story that can be distracting.
And, of course, if you're just looking to leave a little white space, you can always insert a thin image of a white line or box. Here's one to save you the trouble of looking:
(I promise it's there; it's just white and really thin.) Copy and paste that bad boy into a story, and voilà! Suddenly you've got that blank space Vocal tried so hard to deny you (kidding, Vocal, kidding).
Sticking with one line for the end of all of your stories can be a nice personal touch to help you create a brand for yourself. You can easily make your own lines, perhaps with your pen name or initials. I was able to whip this one up in about three minutes with a calligraphy generator, an image of a line, and Microsoft PowerPoint.

Vocal sort of already does this, as your creator info is situated at the end of each story, but a fancy line can add a little zing. If you have a company logo, turning it into some kind of line can be another great way to promote your brand.
I even made a line out of the Charles & Colvard logo for the end of my Remarkably Real Challenge story, because I'm extra like that:

(If you use this one, please credit me in the caption.)
So play around with it. See how adding a line or two can spice up your story.

Thanks for reading! If you found this story useful, subscribe and click the 🖤!
list
About the author
She/her • 27 • Aspiring writer • Author of Fire & Blood, Fire & Fury
Email: [email protected]
Twitter: https://twitter.com/sallyfrazer4
Reader insights
Nice work
Very well written. Keep up the good work!
Top insight
On-point and relevant

Writing reflected the title & theme
Add your insights