7 Food Apps that will Pay You During This Pandemic
Daily and Weekly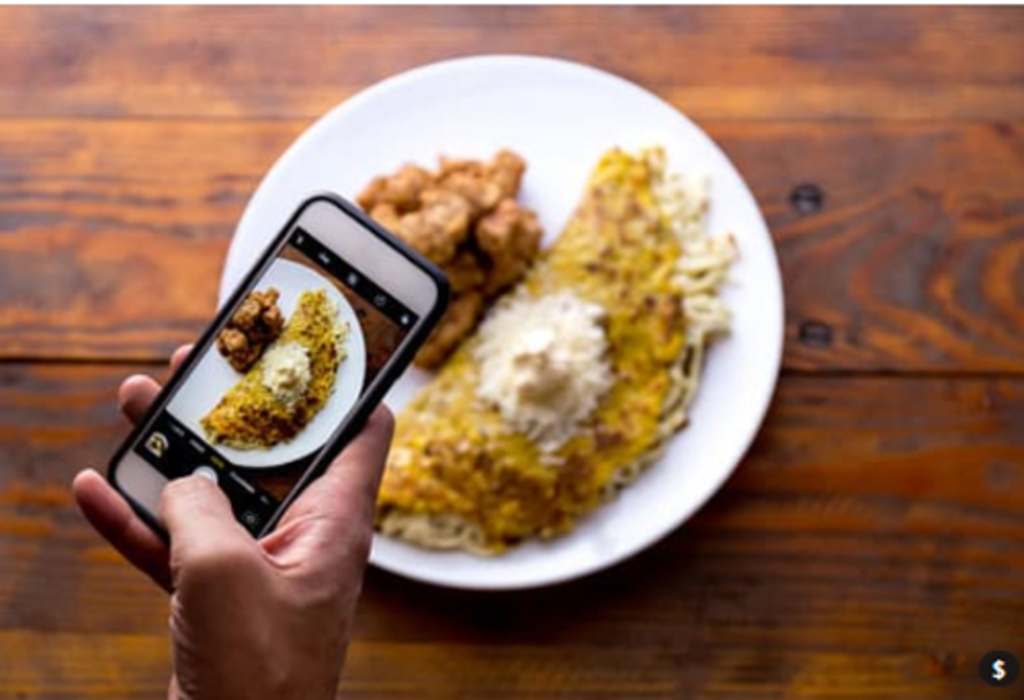 Let's face it. An extra couple of dollars wouldn't hurt anyone at this point in time, especially since jobs are becoming more scarce by the day. If you're not an essential worker, you basically have to come up with a way to provide for yourself on your own until conditions get better. If you don't have the assistance of employer benefits like administrative leave or paid time off, or even governmental unemployment, this could really be a hard time for you. The good news is that all is not lost, and chances are, if you were making money regularly before this pandemic, you can continue without any significant interruption if you get on the ball now. Here are some apps you can download to start earning some extra cash to cover expenses:
GigWalk- During societal norms, this app would normally pay you to take pictures of grocery labels such as bread or window cleaner in the isles of stores like Acme. But since many stores are closed, they are featuring more of their online gig opportunities such as the reviewing of websites. $10 to anyone who will test them to make sure they are working properly. Not bad if you are home monst of the day and online anyway.
Field Agent- This app is known for offering multiple gigs at one location that you can stack up on, such as a $3.50 earn for a buy and try item like jello, $8.00 for a customer service survey, and $4.00 for a recycling audit that can be done at the back of the store. Surprisingly, these offers are still valid during this time, so if you can get into a store like Walmart, don't forget the extra value you can gain from doing a regular store run. I recommend just downloading the app to at least see what stores are in your area that you could use it in.
Wonolo- This daily work app lets you know when warehouses are looking for workers on particular days of the week in different locations of your state. These are often warehouses that will pay out up to $120 daily for a day's work. Jobs can be spread out over the course of a few days, and you have to agree to work all of them to get paid. I've seen jobs that allow you to shrink-wrap food items, as well as regular stock and loading of food and drink items. The onboarding process is lengthy, however, once you are a member, you can work whenever you want as long as you have your own transportation.
Instacart- Aldi's is still open, so shopping with this app for people who don't want to do it is still ideal. It works like any delivery and rideshare app in that you first get an alert. Then when you arrive at the store, you shop for the items listed in the order. You are timed when you shop to enhance your profile analytics. During the shop, you may need to weigh items on a scale or substitute them when they are not available. You can get the customer's permission to do that easily through the app. It walks you through the entire process, giving you tips and info on how to find items that are to purchase, such as how to find a ripe banana. Be sure to answer the series of questions that come up after you've submitted your shopped list before you get to the checkout counter so you don't hold up the line. At the counter, you get to use your Instacart debit card that is preloaded by the customer to purchase the items. From my experience, each delivery is at least $10, not counting tips. In my area of New Jersey, Instacart is avaliable through Costco, Wegmans, Petco, and CVS, though Costco is currently closed. Other stores that it links with in other areas is Safeway, Publix, Smart & Final, Lucky, H-E-B, and Stater Bros.
Postmates- If you download the Fleet delivery version of this app, it works for fast food restaurants like McDonald's, and Taco Bell, and grocery stores like Walmart. Grocery orders have a bigger payout ranging from $10 and up per order (not counting tips). You figure, 10 of these orders and you'll reach over $100 in a day. A grocery pickup is different from a fast food pickup in that you must wait in a parking spot for the bags to be brought out to you by the store clerks. You call the number on the orange sign at Walmart for example, tell them the name of the customer, and they come out with the load from there. A Postmate debit card is also provided to purchase items at a fast food checkout, but it is not needed for grocery pickups. For orders that get cancelled after you pick them up, you are allowed to dispose of them as you wish.
Doordash- This is by far the most active app of all the delivery apps, that pays immediately (with the cash out feature), with added bonuses based on your delivery location. The bonuses range from an extra $1-$5 per delivery. During peak hours, deliveries can start at $12. Off peak deliveries start at $5. After onboarding, you will need to work a total of 2 weeks and make 25 deliveries before you can use your cash out privilege. Peak hours for dashing is typically lunch, evenings, and weekends of which you can easily clear $60-$200 a night.
GrubHub- This app can be just as active as Doordash, but the payout is every week, and scheduling work hours are mandatory. You can't just pick up and go like you can with Doordash. The earning potential is comparable to Doordash, though there are no daily bonuses. The good thing about this and all other delivery apps is that you get to find out about new and nice food spots to try out later on.
By now you've figured out that you can't do any of this without having a car. It's a hurdle you can jump if you need to because there's a way you can borrow one without breaking the bank.
The Turo app allows you to rent a car at a decent price through regular people like you and me, and business owners who lease out their fleet of vehicles. You can find deals on them for as low as $15 a day, (I've actually seen them for as low as $8) by making a customer profile and shopping on their app, choosing one based on its features. Once you find one you like, you add in the dates of your trip and pay after the trip is complete. On the flip side, you can become one of the lenders and sign up your own car to be rented out the same way. The insurance provided through the app is free, and doesn't require you to fill out extra paperwork, unless damage occurs. Additionally, you and the borrower are required to take before and after pictures so all is accounted for. I've done it with my car and it is really a smooth process. With all the resources available to us there really is no limit to what we can accomplish. We just need to be made aware of them. So glad I could help!