5 Needed Garden Tools to Maintain a Beautiful Yard
You don't have to be a professional gardener to create gorgeous backyard scenery, but you do need the proper tools to clean up those flowerbeds and banish those pesky weeds.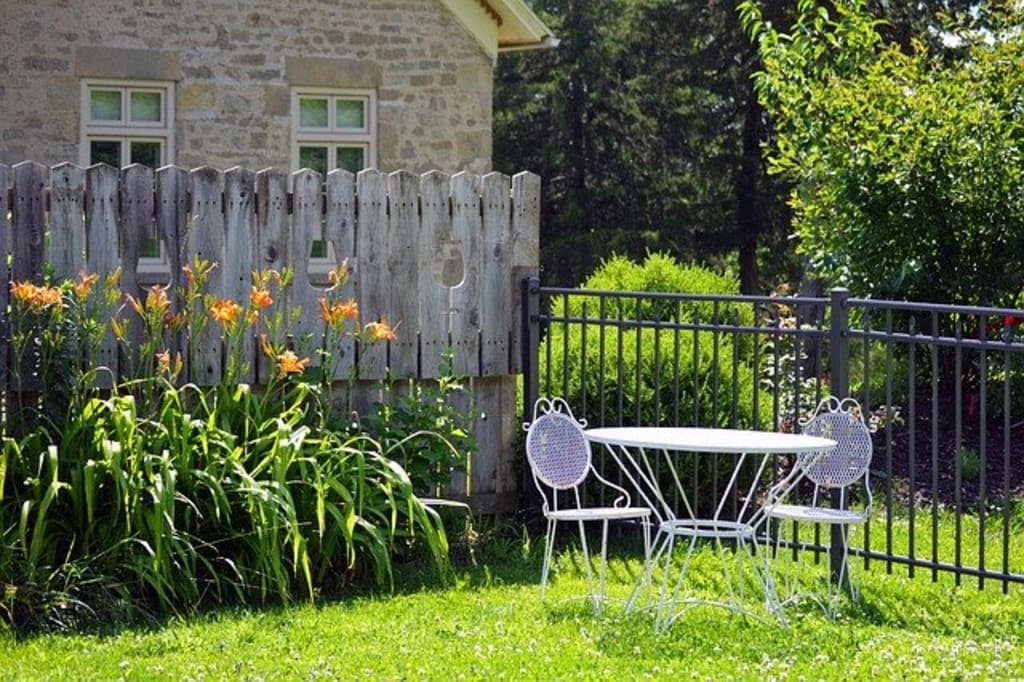 There is so much inspiration to be found in the beauty of nature. Perhaps, American author Alice Sebold said it best: "I like gardening — it's a place where I find myself when I need to lose myself." You don't have to be a professional gardener to create gorgeous backyard scenery, but you do need the proper tools to clean up those flowerbeds and banish those pesky weeds. We have the perfect garden tools for summertime when "the livin' is easy."
1. Classic Pruning Shears
Let's face it. Your shrubs and small trees will thank you after a neat haircut with a pair of classic pruning shears. If we didn't prune here and there, our properties would become a tangled web of dead branches, erratic growth, and zero shapings.
Invest in a pair of quality pruning shears with sharp blades to get the job done and promote the healthy growth of your favorite rose bushes and woody perennials with clean, precise cuts.
Here's a tip from the famous The Old Farmer's Almanac: Don't be lazy after using your garden tools. Any tools that have been around the soil need to be cleaned before storing. Use a blast of water from the hose to zap away mud, or if the dirt has hardened around your tools, soak the metal parts first, then dry them off with an old rag.
2. Digging Shovel
Every gardener needs a decent, long-handle digging shovel with a steel plate for various reasons. Soil can be tough to get into, and you want a shovel that features an extra-large foot platform to maximize force, a hardened steel blade for durability, and a long handle that prevents sore knees and backs because that will happen with an inferior tool.
A sturdy shovel is essential in the garden for activities such as turning the soil, lifting plants and planting small trees, etc. Here's a tip when you shop supplies and equipment: The ideal handle height for a long handle digging shovel is somewhere between your armpit and shoulder.
3. Garden Trowels
Well, you can try and use your hands, but seriously, every fine gardener needs the right garden trowels for dropping those seedlings into the soil. Look for those whose blades come with inch markings to take the guesswork out of proper planting depth.
You also want comfortable trowels that won't leave you with aching wrists and hands as you dig holes, plant bulbs, transplants,s and a lot more.
If you're looking for long-lasting trowels, then purchase those made of carbon steel because this stuff is just about impossible to break, and it never rusts.
Aluminum trowels are okay but mainly for planting and not so great for digging into the rocky ground.
4. Steel Hoe
Here's another garden essential that is designed in various forms depending on the garden you have. For example, if you're growing a vegetable garden, then experts recommend looking for a wide, flat hoe that is excellent for turning the soil in rows.
If you fancy a perennial garden, then consider adding a thinner hoe to your arsenal of tools that will deliver a more delicate touch. There are also stirrup or weeding hoes that perform well at pushing back and forth just under the soil surface to cut down the top growth. These hoes are designed with an open square head.
5. Garden Hose
This one may seem so obvious that it's silly to mention, but the right garden hose is another must-have for maintaining a beautiful yard. Think about it; water is the most important component of any garden because, without it, your flowers and veggies go nowhere. Your garden hose needs to be long enough to reach and spray every little nook and cranny.
A garden hose with an adjustable nozzle allows you to control the pressure and spray radius of your water. Also, think about the material your hose is made of. Rubber is best because vinyl hoses kink easier and don't last as long. Being outdoors and enjoying your property has never felt so good. Growing a garden only adds to your curb appeal, and with the right set of tools, you can maintain a beautiful yard.
Reader insights
Be the first to share your insights about this piece.
Add your insights