10 Tips for choosing the right roof for your home
Right Roof to Choose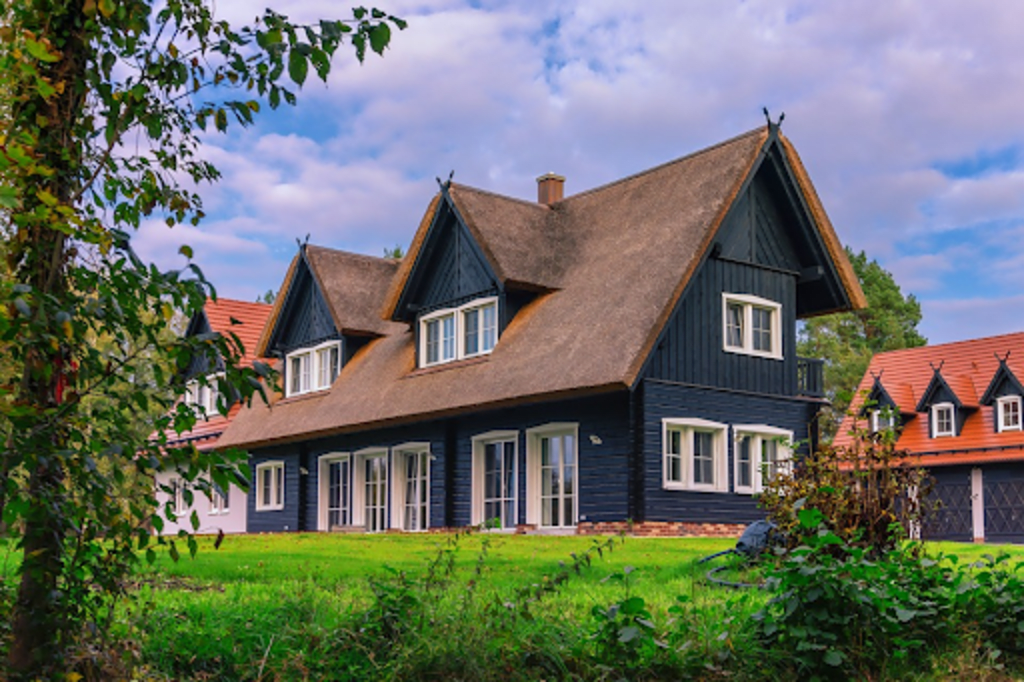 The roof is one of the most significant features of your heavenly habitat. A broken window has comparatively fewer issues than a damaged roof. Your nights will never be as comfortable as before. The reason behind choosing the right roof for your house is all the more vital for a healthy and secure living. The natural calamities are never a joke. Whether it is a destructive hurricane, hailstorm, or heavy snowfall, you will feel blessed to have a properly constructed roof. Roof connotes the vital portion of the house during construction. The roof keeps the people inside and their near ones safe and secured. The house should have a sturdy roof, having the ability to combat all the natural calamities, as well as protect the inhabitants' inside the home. Roof construction should be such that it can hold up for many years. Considering every aspect, you have to make a wise decision, all-comprising the choice of roof material, expenses and roof installing contractor. The ten tips, discussed below, will be your fruitful aide while choosing the right roof for your home.
Roof durability
Roofing shingles have an approximate durability of 25-30 years, while the architectural ones' longevity ranges from 30-35 years. Before choosing the right roof for your living place, be aware of the durability of the present roof. Thus, before you go for consulting the roof agencies, be adequately familiar concerning your house's roofing and its permanency.
Roof layering or not?
Are you the person interested in removing the present roof and re-install with a better one? Or, do you prefer layering the old one with a new roof? Quite an amount of straining occurs owing to layering with a new roof over the old one. The added weight over the old roof by the new one causes many difficulties. Therefore, always remove the old roof before installing a new one. It will then be structurally sound and safe, especially during adverse weather conditions. Moreover, be attentive and remove the uneven or curly roofs. These types of roofs cause too many future damages.
Weather resistant roofs
The home roof acts as an important barrier between you and Nature. Be calculative while choosing the roof material. The roof material should resist against heavy snow-fall, gusty winds and scorching sun-rays. Certain roof materials act reliably and do their job commendably.
Fire-resistant roofing
While choosing the right roof for your home, be sure of the same being fire resistant. The fire resistant roofs categorize from category A to category C. But, the non-treated roofing shingles never qualify under the same. The category A roof is made of effective fire resistant coating. The category B roof never catches fire, when exposed under moderation. And, the category C roof has the ability to tackle only minute fire exposures. Never use under-rated roofing material for your home, especially in places prone to environmental fire hazard.
Be well-versed with the right roofing materials
While choosing your house roof, go for detailed research, and gather information concerning the varied roofing materials. The advanced roofing material of recent times cater with various alternatives and modernised outlook. Right from Solar tiles, Asphalt shingles, Stone-coated steel, Slate and so on, you have ample choices to make. You could always end up spending more money than required if you are not well-versed. The roof-making agencies are still there to guide you over these roofing materials. It is readily available, as per your location. Never invest in materials that are not apt for the whole project.
Consult a professional roofing agency
Fix an appointment with an experienced roofing agency while choosing the right roof. The agency should provide you with the right roofing contractors to get a better overview of the same. The contractors play a significant role in making the project a successful one. They will surely help in making a positive decision concerning the right roof.
Roof aesthetics
You can always color coordinate the roof with the wall colors. Go for a contrast outlook. For instance, a red colored opaque roof will balance well with off-white or any pastel hued wall. Its boldness will help in balancing the overall aesthetics.
Roof fitting
Some roofs fit better as compared to the other houses. Make a conscious decision while going for a well-fitted roof for your living space. Many roofs look better on some other homes, while less appealing when you try incorporating the same for your habitat. Thus, consider the roof fitting with the many available choices.
Costing
There should always be an optimal cost of an optimal product. Along with the right fit, the roof should always come under your estimated budget. The cost of roof ranges from exorbitantly high to comparatively cheap ones. Asphalt roofing material is pocket-friendly, as compared to the others. These roofing Repair agencies will cater to your basic requirements and frame a pocket-friendly budget while providing estimates. You will then have an idea of how much you have to pay for the entire project. These companies have experienced personnel, breaking down the roof installation and material cost.
Choose a roof under warranty
Purchase the roofing material that comes under warranty. The warranty should specifically be on reliability. The roofing agency should provide you with guaranteed artistry and roofing material. You will be stress-free while working with all these assured roofing agencies. They will incur all the repairing costs if any mishap takes place under the warranty period.
Bottom line
A new roof is an essential part of your heavenly abode. And going for a new one is all the more exciting. Your house roof acts as a shield over all the natural catastrophes. And a good roof usually signifies around 45-50% of any house's exterior visually. As mentioned, it plays an essential role in the aesthetic value of a home. Be a sensible and practical house maker by following the ten tips, as discussed above. Be a proud owner of a beautiful, yet secured living habitat.
Author Bio: Jessica Is an Interior Decorator and a passionate writer who loves to write about creating an aesthetic and ambient living environment for everyone. She focuses on sharing ideas and techniques learned from his experience as an Interior Decorator in a concise manner so that it can be used by everyone to make their surroundings beautiful to live in. Currently, she's working with a roofing Company.