7 Decor Accessories for Your Kids Room
Decor Accessories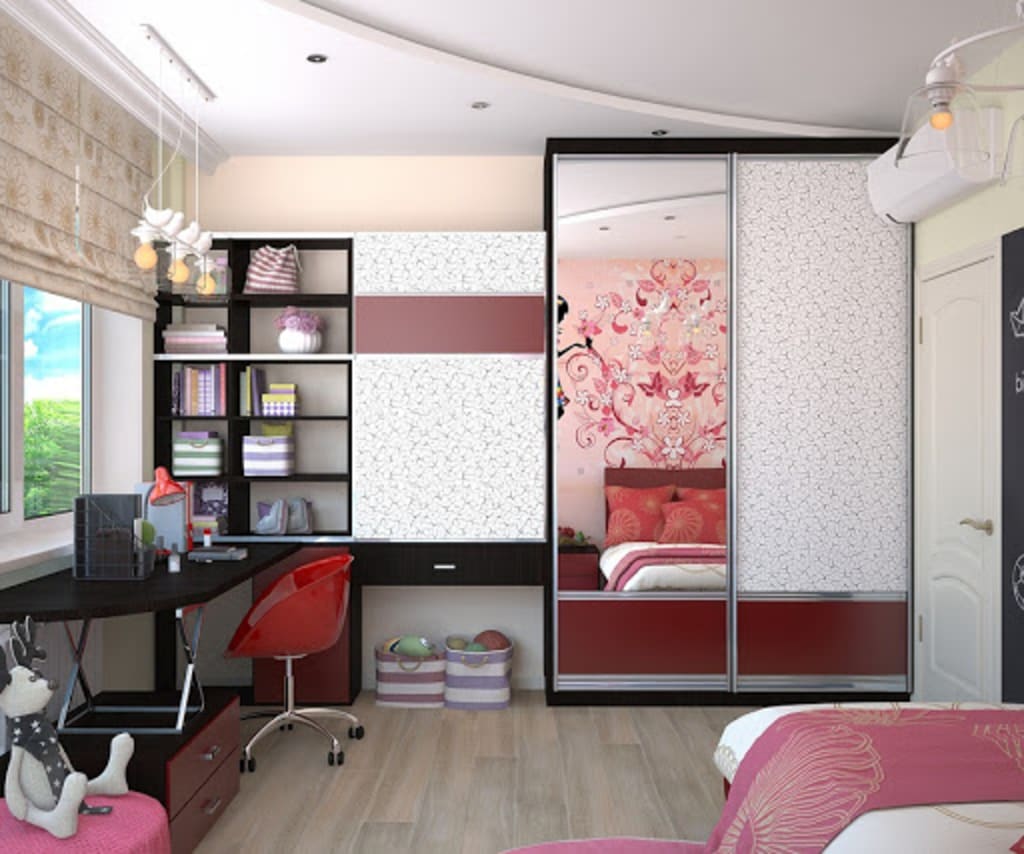 Home is a place where the heart resides, and the fun begins. The only way to enhance the tranquillity of your house is by keeping the decor classy. House embellishment is always about incorporating a personal touch to the walls and furniture. While decorating your little one's bedroom, you must impart a childish vibe to it. Just adding a few toys and puzzle games won't be enough. Try giving the room a particular theme that represents your kid. From Marvel series-focused room decor to a Hello Kitty makeover, you can consider the theme according to the gender.
Keep reading to know some necessary accessories, that would surely enhance the beauty of your child's room.
Do Some Experimentation With The Closet
Furniture is what your entire room decor revolves around. Every decor accessory has to be in coordination with the furniture in your room. One such wooden equipment is your child's closet. There are absolutely no limitations to decorating the closet. If you wish, you can use the closet as the highlight, and go ahead with the remaining room embellishment accordingly. From a monochrome, wooden closet to a colourful one, every design looks enchanting.
All you need to do is match the wall, bed, and other items in the room with the closet. One of the most eloquent closet decor options is the one with colour contrasts. Paint the closet with two contrasting yet attractive colours. Further, add several baskets, storage boxes, and bins of the same colour.
Wooden Wall Shelves And Toys At Rescue
If there's one thing that every kid adores, it has to be stuffed toys. While decorating the kid's room, the last thing you want to do is buy pricey accessories. Instead, go for budget decor, and use the stuff that you already have at hand. Fetch some classy wooden shelves, and add them on the main wall. Further, gather all the toys that you recently purchased for your kid. Align the toys over the shelves subtly, to create astonishing wall decor. You can also add a few plants and puzzle books with the toys, eliminating the leftover space.
Creative Treehouse-Inspired Kids Bed
One of the most important things in any bedroom is the design of the bed. While a normal bed can work in an adult's room, you would need something creative for your child. From a toy-themed bed to a bunk bed, all such patterns are quite common now. To transform the entire vibe of your kid's room, invest in a unique yet spacious one. A tree-house inspired bed completely satisfies the needs of your child. From an eloquent space to an attractive design, you get everything in a single piece.
Don't wait; head out, and buy the right bed before you begin with the room decor.
Add On Some Photo Frames Here And There
Believe it or not, photo frames are the best room decor accessories. You can use them anywhere. Whether it's for space or for some actual decor, frames are highly versatile. Even for your kid's room, you can use the frames to create an astonishing theme. Just gather some high-quality pictures of your child's favourite comic character or TV series.
Add the photo frames near a wooden shelf or the study table. You can also use the frames to fill up an empty wall creatively. Another ecstatic option to occupy space is the world Scratch Off Map. Not only will it improve the look, but it will also enhance your kid's geography.
Create a Small Study Area With Furniture
Along with keeping your child entertained with toys and games, you need to take care of their academics as well. Keeping this in mind, make create a study space for your child. You don't require expensive study lamps or furniture to do it. All you need to do is get a hold of a small table. Further, add some low-illumination objects, like an old lamp, at the corner of the table.
Align the books over a study shelf right above the table. If you want, you can also add a small flowerpot, to ease the vibe a little.
Keep Your Child Entertained With Games
Apart from the basic wall decor and paint, create a gaming arena for your child. There's no need to buy expensive games or PSPs for the same. Fetch some good games, like board games and crossword puzzles. Put them in a shelf-like setting. You can also fill in some toys and comics, to enhance the overall appeal of the gaming arena. Make use of some digital games, like Mirror Crossword 911, to improve your child's imagination and thinking process.
Make sure to add the games that require some brain activity, and improve the child's cognitive functions.
Instill Some Greenery And Fresh Air
In a closed space, one mandatory accessory is a pot with some plants. While creating the right embellishment, don't forget to add some houseplants. For that, you must add the plants in the right place and manner. Along with providing some fresh air, houseplants improve the overall appeal of the room.
You can add a small pot on the study table or the bookshelf. Save some space for the big plants right beside the child's bed.
Bottom Line
When you think of decorating your child's room, gather the right accessories beforehand. You don't have to spend a fortune while buying the perfect room decor items. Also, make sure to use stuff that's already available. An old study table, a lamp, or some wooden shelves can be of great help while revamping a room. Spread out your creativity, and embellish your child's room perfectly.