10 Modern Kitchen Cabinet Ideas For Your Space
Here some modern kitchen cabinet ideas that will make your kitchen look fabulous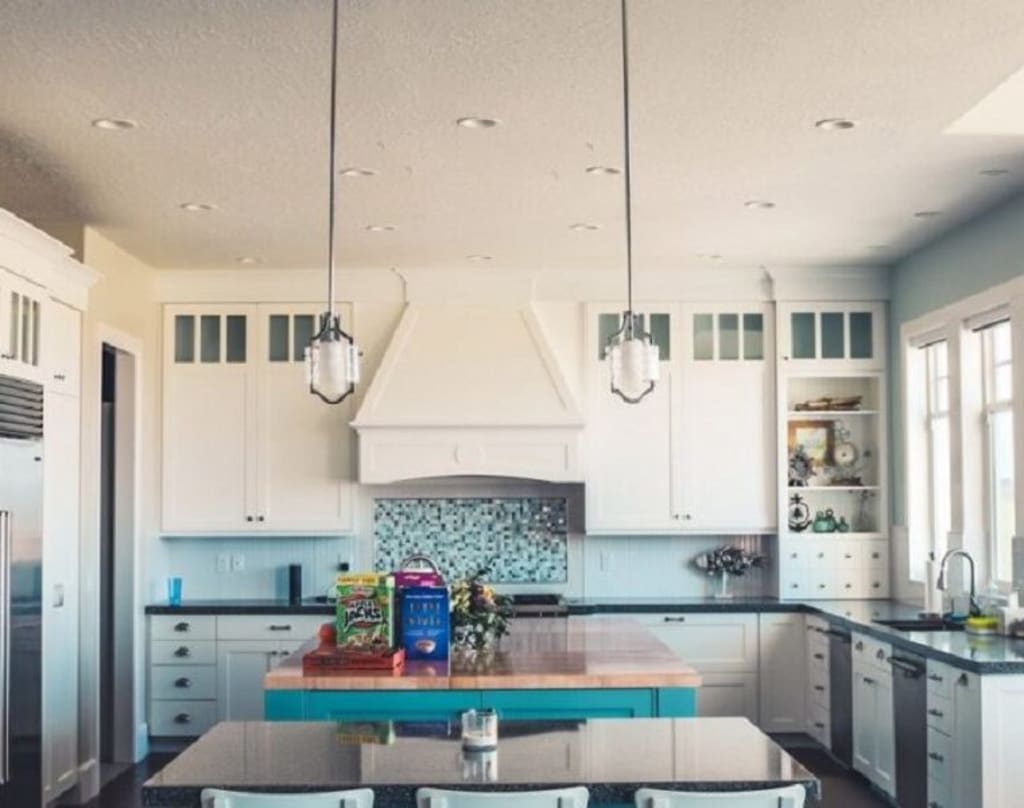 You undoubtedly spend the majority of your time in the kitchen, therefore it should be expertly planned. Customers may opt to design their kitchens in a classic manner rather than experimenting with contemporary kitchen design concepts. With the best modern kitchen cabinet designs that will make your kitchen a perfect area, Unica Concept is always available to help.
Steal The Show With Steel Kitchen Cabinets
Kitchen cabinets with metal finishes are more popular. Glossy silver kitchen cabinets that are simple yet simultaneously make a smart assertive statement are the ideal approach to avoid a colorful color palette in modern kitchen cabinets. These dazzling surfaces are inexpensive and easy to maintain, and you can opt to have them spray painted. However, you won't want to immediately abandon the overall single-toned rustic aesthetic.
Modern Glossy Kitchen Cabinet Design
With only one glossy coat, your kitchen cabinets will stand out and take center stage. A shiny surface also reflects light back into the room, providing the impression that the kitchen is larger than it actually is. Furthermore, if you want to look extra glam, go for strong, dramatic colors with glossy finishes, such cherry/wine red or deep royal blue. This might set a brand-new standard for grandiosity in modular kitchen designs!
Utilize The Pastel Modern Kitchen Cabinets To Create A Calming Ambiance
For a simple and elegant kitchen design, you can always choose to freshen up with neutral hues that are soothing to the eye. Softer neutrals like brown, pink, and green appear lighter and airier than other neutrals and add a lot of individuality to your kitchen cabinet designs. All that's left to do is add a few plants to emphasize how earthy the pastel hues are, and you're good to go!
Metal Kitchen Cabinets That Will Astound you
Without any effort on your part, contemporary metallic interiors have a way of subtly delivering a wave of elegance and flair to your kitchen. If your goal is to make a statement with your kitchen cabinets, we advise adding classy stainless-steel cabinets with metallic gold accents to liven up this otherwise basic room.
Be Creative When Using Diverse Materials
Utilize your kitchen's area to its fullest by incorporating intrigue by combining various textures or materials. For a decor that is somewhat influenced by nature, warm wooden tones and rustic brick fittings go well with blush-colored backsplashes. Our group of skilled kitchen cabinet manufacturers may experiment with a variety of textures to add taste. With white oak cabinets, stainless steel gives your kitchen a very sleek and contemporary vibe.
Wooden Wooers: A Classic of All Time
Did you know that wood is most frequently used to construct kitchen cabinets? They remain a popular option today because of their adaptability and timeless beauty. They are far easier to maintain than steel and instantly provide a classic, elegant touch to your kitchen decor.
Wooden Modern Kitchen Cabinet Without Handles
In contemporary minimalist kitchen designs, storage is a primary priority. Eliminating cabinet handles will make your kitchen appear much less cluttered and enhance the seamless sophistication of the design.
Utilize Kitchen Wall Cabinets to Free the Floor
Walls and ceilings make underused storage heroes. If a lack of floor space is preventing easy movement in and out of the room, we advise you to think about wall cabinets while redecorating (and sprucing up) your kitchen. They allow for decorative backsplashes on the walls between the levels as well as more floor space!
Clutter-Free Kitchen Corner Cabinet Designs
To satisfy your increased storage demands, building extra kitchen cabinets out of the teeny-tiny leftover space in every nook and cranny can help a lot. Go ahead and tighten up those kitchen walls so you can later clean.
Upper Modern Kitchen Cabinet With Glass
Giving a kitchen that is entirely white the addition of glass cabinet designs will give it a rich and airy feel. The translucent light reflector makes a kitchen seem bigger. If you don't want to show off your spice jars with these invisible sheets, you can always choose clouded glass designs with gorgeous graphics that improve the aesthetic of your kitchenette while simultaneously hiding everything within.
For the best contemporary kitchen cabinets in Toronto, hire Unica Concept.
Modern kitchen cabinet layouts can be easily adapted to any type of house. To make the best cabinets, nonetheless, we rely on modern techniques and fashions. These sections make use of engineered veneers, striped wood textures, bold, dramatic colors, and floating cabinets. In order to get a sleek and contemporary look, we also use very high gloss finishes, whites, greys, and soft beige.
Our goal is to create the best modern kitchen cabinets at a reasonable cost. Considering remodeling your kitchen area?
Contact us right away at 416-746-2226!