Zero Risk or How Anthony Mann Is Turning Real Estate Marketing On Its Head
From a Complete Background in Real Estate to New Innovation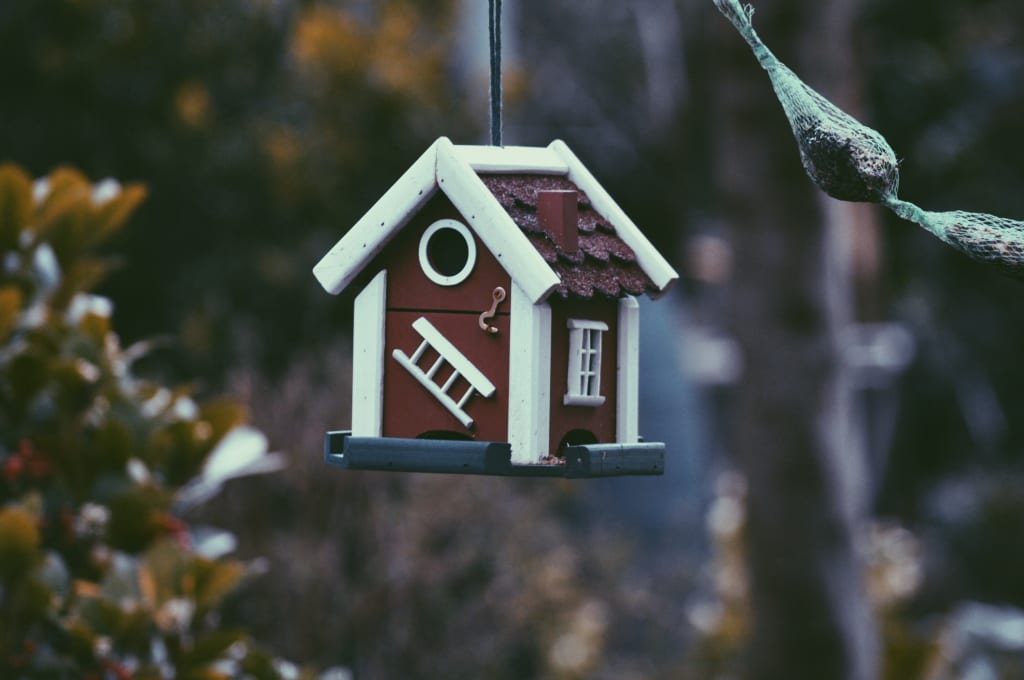 Ask Anthony Mann what his first memory in Real Estate was, and he might be stumped. That's because Mann's history in Real Estate goes back to the beginning.
Born on Long Island, where he's spent his whole life, Mann grew up around the Real Estate industry. Mann has learned everything he knows about Real Estate from his father, who has been in the business for over 40 years. Immediately after school, there was no doubt what Mann would do next – he would go and get his Real Estate license.
But how has Anthony Mann's experience since then led him to create a lead-generation business for real estate that guarantees results? Where does he get the confidence from? The story may surprise you.
How Anthony Mann Changed His Real Estate Business Model
Anthony Mann's career in Real Estate was going smoothly; he had grown up surrounded by Real Estate as his father has been in the business for over 40 years. Mann went and got his Real Estate license right out of school, and started to go the traditional agent route of showing buyers and sellers property almost immediately.
Then 2008 hit; the worst financial crises the world had seen since the Great Depression in the 1920s.
Mann was quick to adapt, realizing that selling residential Real Estate was not going to cut it. He began to call every major bank in the country and wanted to break into the foreclosure or REO industry. Being that there were only about 15 people in the market who handled the hundreds of REO properties on Long Island, he knew it was going to be an uphill battle.
Finally, he got a break as he called one of the many asset managers whom Mann called daily in the hopes that today would be the day he got his first shot. Finally, someone took a chance on him. But there was a catch; Mann had to turn around and sell the foreclosure in 30 days.
It took Mann 7 days to get it fully into contract.
Over the next five years, Mann's business exploded as he now had a reference in the business and could finally leverage his relationship with one bank into many relationships with multiple banks. Eventually, Mann joined a major player in the Foreclosure market on Long Island as their Operations Manager and proceeded to take part in hundreds of deals over the next 18 months. But Mann knew that if he was going to succeed in his vision, he was going to have to focus on his own operation.
At this point, still in his 20s, Mann created a new company and a team selling foreclosed homes. Things were going well, but Mann, understanding the opportunities out there, knew that they could be going even better.
'AM Open House' and New Opportunities in Real Estate
As Mann's career selling foreclosure properties continued to flourish, he remembers a moment when things took a crazy turn which propelled him into the next part of his story.
It was 2014, and Mann obtained the listing for a property that was undervalued for a particularly nice area on Long Island by over 30%. The Open House he conducted produced over 50 investors in just an hour, and Mann was ecstatic.
On his way home, with the windows rolled down, like an act of God; the paper with all the investors' contact information on it flew out the window at the speed of light. There was nothing he could do, and it was a point where he realized, 'I am in my 20's, why am I still doing Open Houses using pen and paper like I am 100 years old?'
Mann knew there had to be a better way to secure the leads and contact information of potential clients while attending an open house. But he could not find something that would work and would also communicate with the other CRM software he was already using to keep track of his business.
Mann eventually launched AM Open House, an app for Realtors®, in 2014. It was not long before there were five thousand users on the app, and within two years, the user base had soared to some 125,000 agents. He was clearly onto something; Realtors® needed better ways to capture information and stay in touch. While also having a piece of technology that would complement their business, not replace the current systems they were using.
As advertising became a more central part of what Mann and AM Open House were doing, it became clear that there was a lack of transparency and deliverability for agents. Using the same tactics which helped him to grow AM Open House, he realized that moving into the advertising world in 2016 was a path to help even more agents do better business.
Mann, and two partners, started A Social Strategy in 2016, a social media marketing agency designed to help people post relevant articles to social media that would organically get them noticed. In 2018, he pivoted and reincorporated, creating an advertising agency for Real Estate professionals that was the foundation of what A Social Strategy is today.
But he was not satisfied getting leads alone. He wanted to be the best at getting leads and generating qualified appointments for his clients. His next step was to create an ISA team, branching out once again on his own and adding to the overwhelming amount of services he was already offering in the space.
The result? The Agency for Life™ System was created and started in 2020.
How Agency for Life™ Has Changed the Game in Real Estate Lead Generation
The Agency for Life™ system promises that you will never pay a 'Monthly Retainer' again. The system also comes in to tackle old leads and potential business that fell through the cracks, giving it access to the full timeline of lead generation.
According to Mann, there are a lot of different variables that make the Agency for Life™ system so unique. Not only does Mann have experience with technology and apps for Realtors®, but the Agency for Life™ system is a proven way to ensure that A Social Strategy's success is directly tied to their clients' success.
Mann says, if clients do not get the results they want, they do not pay. "We only get paid after we deliver results," says Mann, giving Real Estate Professionals more confidence in the quality of leads coming in. It is a completely different way of thinking about an agency and how it works.
From a Complete Background in Real Estate to New Innovation
Mann's experience in Real Estate goes back to his childhood. Given that his family is full of business owners and his father worked in Real Estate his entire life, one could understand if Mann took a traditional approach to his own business.
But, Mann was never satisfied with the traditional approach when something better could work. He continually pushed the envelope for what Real Estate agents could expect from their lead generation. That continual drive to innovate led to several businesses, an app, and eventually a completely reformed way of thinking about an advertising agency.
With the Agency for Life™ system, clients are put in the driver's seat when it comes to lead generation. That has resulted in a completely new way of thinking about Real Estate marketing and a way in which they become a marketing partner in their clients' businesses instead of just an expense they pay monthly.
About Anthony Mann:
Anthony Mann, President of A Social Strategy, has helped hundreds of Real Estate Agents, Teams, and Brokers grow their business by providing qualified appointments. Anthony is so confident in his program that he now allows his clients to only pay for appointments that they are happy with. For more information about his Agency for Life™, please visit https://zeroretainer.com/.
Reader insights
Be the first to share your insights about this piece.
Add your insights