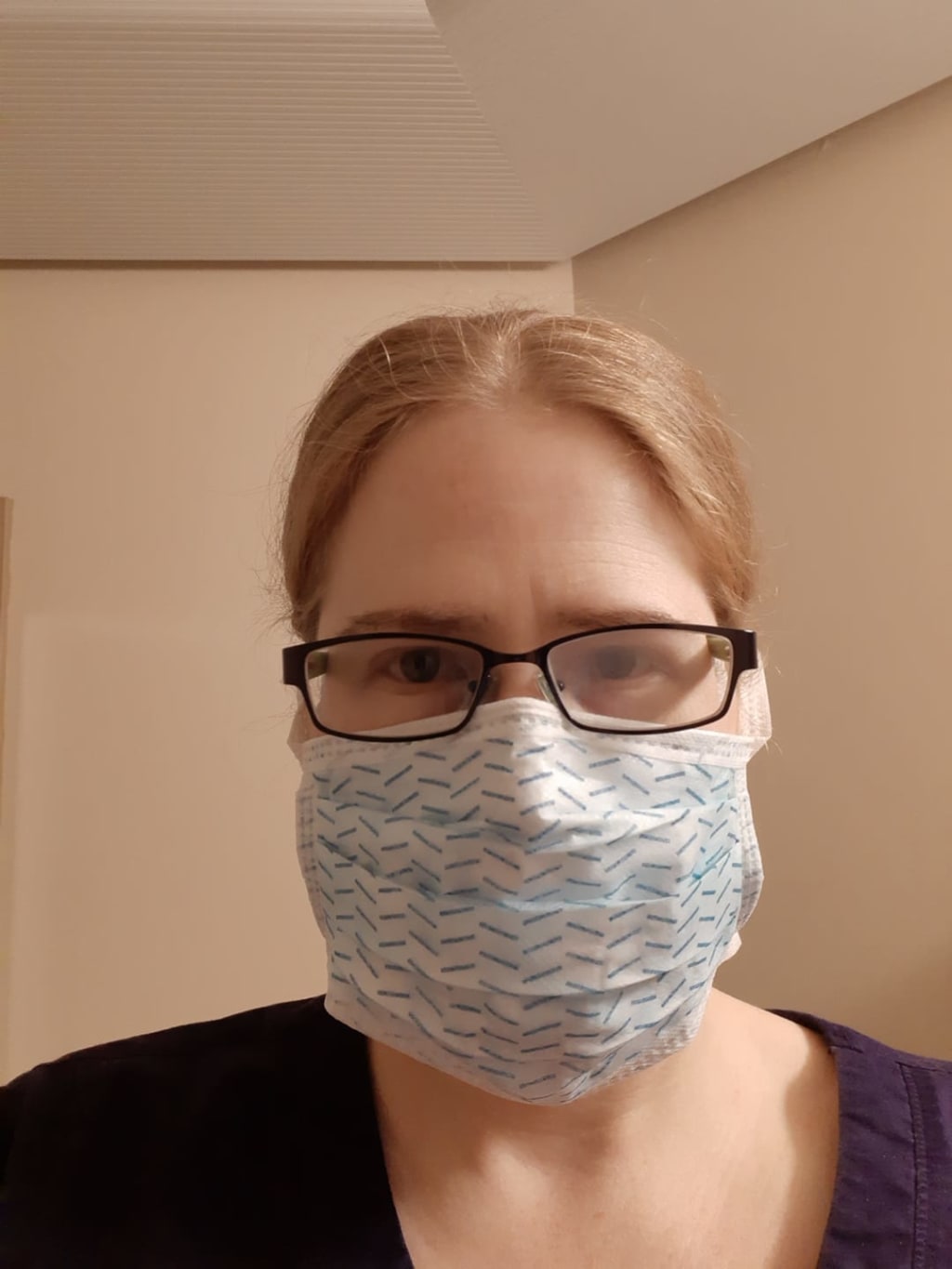 Work
I grew up as a farm girl. I believe a lot of women with good work ethic were raised on farms. Not all, but some. I lived on a dairy farm until I was around 12 years old. The farm was situated between Chauvin and Provost. We went to school in Chauvin, but got our mail from Provost. My father and his 2 brothers owned/worked it; my grandfather before them. I remember things when it came to labor but was too young to do much. I had older cousins so they were the ones driving machinery by the age of 11 and by the time I got to that age the need was obsolete.
However, I do remember helping Dad milk cows. At times I would feed them while they were being milked. I remember spraying the shit out of the pens and down the walkways. I also remember feeding the calves. The younger ones got straight milk and their bucket had a nipple to suckle on. The older calves received watered down milk and just drank it by shoving their head into the bucket making a mess!! Of course there was the odd time I would help pitch fork out the old straw and toss in the new. It was not hard work. We were kids, having fun. I do remember giving the calves our hands to suck on and feeling their rough tongues try to suck our fingers off. That was slimy!! But cool. Yet, since I was younger than most of my cousins they were the one doing most of the chores. And well I kept fairly busy with hockey, so I don't recall doing many chores on the Skinner's Brother Dairy Farm.
Apart from the Dairy, my parents bought a video/confectionary store in the small town of Chauvin. They owned that store for a year or two while I was in upper elementary. So some evenings and weekends I was there learning how to use a till, stock shelves, do whatever I could to help my mom as it was all a learning experience.
Then it hit: my family, in one of the biggest heartbreaks of my life, moved from the Dairy Farm the summer before Grade 7. We moved into Hardisty, a town of 800 people or so. Weird living in town when I grew up on the farm. I was a tad older but my workload lessened. Of course we had house and yard work but it was a change of pace for sure. During this time though, I also began going out with my father and future step father to help drill anchors into the ground. Obviously, I was minimal help but I could tag posts, drive stakes, and run the buttons to put anchors into the ground. I helped to do that and then later on line locate, on and off, for the next 13 years or so of my life!
We ended up only living in Hardisty for a short while. A year or maybe a year and a half. Then we moved to an acreage a few miles out near Fish Lake. Close enough to ride my bike into town to work. We stayed at the acreage for a couple years. Here, of course with a bigger yard there was more work to do but it was still fairly easy going.
It was in the summer after grade 10, I think, I started my 1st real paying job. I was hired as a summer student for Hardisty Lake Park. It was a great first job. Great pay, fun, outdoors. I enjoyed it. We kept the campground clean. I learned how to cut grass, trim trees, split wood, paint, clean, and communicate with customers. I held the Summer Student Position for 2 years.
After that Grade 10 summer we moved to a larger acreage near Lougheed. Here we did little land work. But we did bale hay. I remember throwing bales, straw and hay, out of the ditch onto the trailer and stacking them. We didn't have fancy equipment. Used our pipes! We did have horses, chickens, pigs, and occasionally cows. Playing hockey kept me in shape but this farming business definitely kept me going too. Shoveling pig shit. Carrying buckets of food and water across the yard. Chasing pigs. Walking and fixing fence. Twice a day everyday it seemed. I was even left alone on and off for 2 months to keep the 'farm' running while my mom and my siblings went to Fort McMurray while my Step Dad had various jobs to do up there. I would wake up, do chores, go to school, come home, do chores. Then a couple times a week add in a hockey practice or game. It was a busy life for a 17/18 year old. But a life I usually enjoyed. A life that led me towards more responsibility and a good work ethic.
Well summer came again and I went back to Hardisty Lake Park for the 3rd year; but was promoted to Assistant Park Warden. I spent 2 years at this position. Same duties; more responsibilities. I was even entrusted to act on behalf of the warden while they vacationed a few weekends out of the summer. I learned to do the cash flow. Learned how to make and take reservations. Had to keep the campground going. Opening gates at 6am; closing them at 11pm. It was exhausting. But, thankfully a cabin was provided for the warden so was I able to stay there on site.
After 4 years of employment with Hardisty Lake Park, I decided to change it up. One summer I was employed with the Town of Lougheed. We cut grass, pulled weeds, fixed roads. Whatever was required. I even ran a small packer - one of the slowest machines on earth!
Then the next summer, wanting to stay in Camrose and not go 'home,' I was employed by Augustana. I cleaned, cut grass, painted, pulled weeds, we did whatever was needed on campus.
Then the following summer I was employed by the City of Camrose. But, for the City, although it was my 1st year and newbies were not supposed to get the privilege of driving the lawn mowers - they were supposed to be weed eaters; I got the lawn mower! With my extensive experience of driving lawn mowers with Hardisty Lake Park and Town of Lougheed I got promoted before I even started. That was a fun summer. Just cutting grass, getting a tan, and singing my tunes!
Also during college months, starting my 2nd year, I worked part time as a cashier at Superstore. I was a good cashier. I, honestly, seemed to catch on to any job I did quickly. And did it efficiently. I continued to work there part time during the school years until I graduated in 2006.
In the summer of 2005 I started what I still consider to be my favorite job. I started in May with Ace Vegetation as a pesticide sprayer. A week or so of training; then the test. I passed. So I was foreman of my 2 man crew. I was a Certified Pesticide Sprayer. Four months of travelling the province, living out of hotels or camps and working long hours. But for the most part I loved it! Hard work, but fun and great money. The second summer I worked with my then 'soon to be,' now ex- husband. Once again, I was the foreman of our 2 man crew as I was experienced and he did not pass his certification. My 2nd year same deal - travelling, long hours, hard work, but even more experience with off road work. A lot of mule and quad spraying. So a lot more experience pulling a trailer as well. I was even asked to take the BC course and passed that so I was lead of a 3 man crew and we got to spray and off-road in the mountains!
Then I got married. I wanted to get married; wanted to have kids but knew that I would never get the road life of being a pesticide sprayer again. I was on Sickness and Maternity leave then unemployed until I found out I was pregnant with my 2nd child. Hence, I got a job at the Ramada - doing laundry. Was a fair position, and got along well with my coworkers. In November 2009, I began my sick leave followed by maternity leave.
I stayed unemployed until about June 2012, a couple weeks before I realized I was pregnant with my 3rd child. We were struggling financially and a company was looking for someone to clean a bank. Luckily I saw the ad and was the 1st to jump on it and got that position. My husband (at the time) and I both cleaned the bank and did for the next 5 years until the contract ran out. I do, however, still clean a car rental place under contract for the same company.
For about 9 months in 2015/2016 I also delivered a newspaper. Great exercise but became a hassle with weather changes and having to drag children along with me!
Next, in the fall of 2015, although we had the bank, we still had financial struggles. So I applied, and not surprisingly due to my cashier experience at Superstore, was hired on at Walmart. I worked there for less than 3 months; because well, it was Walmart, and because they were giving me too MANY hours. Most cashiers wanted more hours. I wanted less! I had 3 younger children and a bank to clean. I don't care if I was efficient at my job; they should have worked with me if they wanted to keep me.
Then 8 months later I applied for The Bethany Group in July of 2016. During the interview I felt like I made the woman interviewing me sound like an idiot as I was asked the most ridiculous, easiest questions, but answered them, it worked. I was hired on as a housekeeper with a 0.4 FTE. Half a year in, with my husband not working, those 16 hours a week did not seem to make ends meet. My boss was giving me vacant rooms to clean when possible so I had more hours, but still I needed more. So since I was doing a good job and I felt comfortable enough I talked to my boss. Instead of going to another job interview I had, my boss set me up with an interview with her coworker. He hired me on the spot, trusting my boss' word.
So June 2017 I added Resident Hospitality Aid (RHA) to my resume. I learned to serve food. One thing I never did in my working career was waitress so that was something new to learn. I learned to work in an industrial kitchen - yes it is different than the one in your home!
Both jobs were with the same company. Different bosses, different pay. Slightly different rules. My housekeeping position was a working alone position. I am now, though, experiencing more duties as my boss sees my potential. One such task was to retrain a coworker as his building was not cleaned to code. Was a stressful task, but I very much enjoyed the opportunity. In my RHA position, on the other hand, I work alongside others; and have made a couple good friends doing so.
Beginning the fall of 2018 I began working in the kitchen for The Bethany Group. I was now a single mom, so my boss asked me if I was interested, as the wage was higher. I enjoyed the new diversity. I served the residents and stocked groceries and did enjoy the job. But it started to get a bit tedious after awhile. So in the spring when a position opened in a different building I told my boss I would like to try working there. I casually went there to work for a bit and when a position opened up I was hired. Employees usually choose not to go to the building where I wanted to work but I like it and still do a year later. It can be busy and stressful at times but once you are efficient in the position most days you have plenty of time to finish all the tasks. I liked working at this particular building as well as I feel there is more teamwork between all staff. In about 8 months in this position, howere, bosses were changing. I went from the one that hired me to another that came back from maternity. Then she was let go and we shared the housekeeping manager. Not only have our dietary bosses been changed up but so have the care managers for the building over and over. With all those changes, and the Covid-19 outbreak, work changes have varied.
I was hoping to start a new career path as soon as I could, however, but it will be another year. In Sept 2021, I will take the LPN program. I am excited to be off work for the time it takes to complete that course and then of course am excited for the challenges of a new career. I will be most likely back with the Bethany Group once I graduate; at least for a couple years, but I hope I get to nurse in the current building I am in as I do like the atmosphere and the residents.