Why you should consider building a mobile application for your business?
mobile application development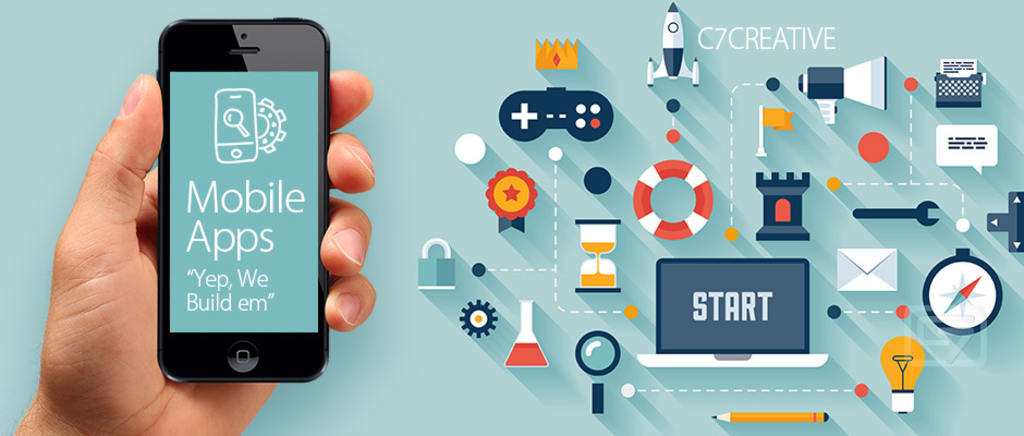 Before you start reasoning how you are going to build a mobile application for your business, let's discuss why you should consider building a mobile application for your business? To answer this question, the first idea you should understand is that of a store. Stores are locations in a market where your customer can engage and interact with your products and services before purchasing them. Not only do stores allow crowd engagement, but it also drives in new customer bases into your business. However, ever since the pandemic and the whole market scenario changing from a small network to a global network. The virtual world gained more importance in terms of business and expanding one's customer base.
So, mobile applications became the new stores as they can be accessed from any corner of the world simply through a click on one's smartphone. Now, while developing this very important aspect of your business you need to plan out the exact essence and the kind of engagement you want to offer your customers through your mobile application.
Two key points to keep in mind during your process of mobile application development:
The process of developing a mobile application can be complex but a complex task is much easier to complete once you chalk out the exact purpose you want your application to serve.
The good news is that once you have a planned idea of how and what you want your mobile application to accomplish, you can hire a team of mobile application developers to execute your plan. Many a time hiring independent experts can be expensive, so you can opt to hand out your project to a mobile apps development company instead.
1. Business Strategy and Application Layout : The mobile application should align with the essence of your business as the application is going to be the point of interaction between you, your company products, services, and your valued customer. A well-tailored mobile application can be the difference between a strong and big loyal customer base and a failed business venture.
Your mobile application needs to be convenient, accessible at all times, efficient, quick and updated every day. However, maintaining an application comes with expenses. So, before you build a top-notch application for your business ensure to allocate a considerable amount of funding for the app.
If your business already has a webpage or website that is up and running on the internet, you can introduce mobile web development to allow a better user experience for your customer depending on the kind of device they use to access your website.
Mobile web development simply allows a webpage or website designed to be viewed on a laptop, to be viewed on a smaller or bigger screen while maintaining the desired design and layout of the website irrespective of the size of the screen.
2. Testing of Development Process: Every mobile application has mainly 3 components to it. Back end, front end, and API development. Each of the components needs to be coded to achieve the desired goal. While the components are being built, it is important to test them from time to time to ensure you are building the app according to your set plan. Testing during the development stages also makes it easier to debug the code.
While expert developers know how to go about the task to present you with the kind of mobile application you want for your business. It is important for you to be informed and aware of the process and the purpose of mobile applications as it will allow you to make better decisions for your business.
how to
Web Link India possesses all those qualities that an efficient web design company must-have. As an original, creative, customer-oriented, and detail-oriented Web Design Company,
https://www.weblinkindia.net