What to Expect from Your Education and Career in Social Care
Social care is about more than just physical wellness.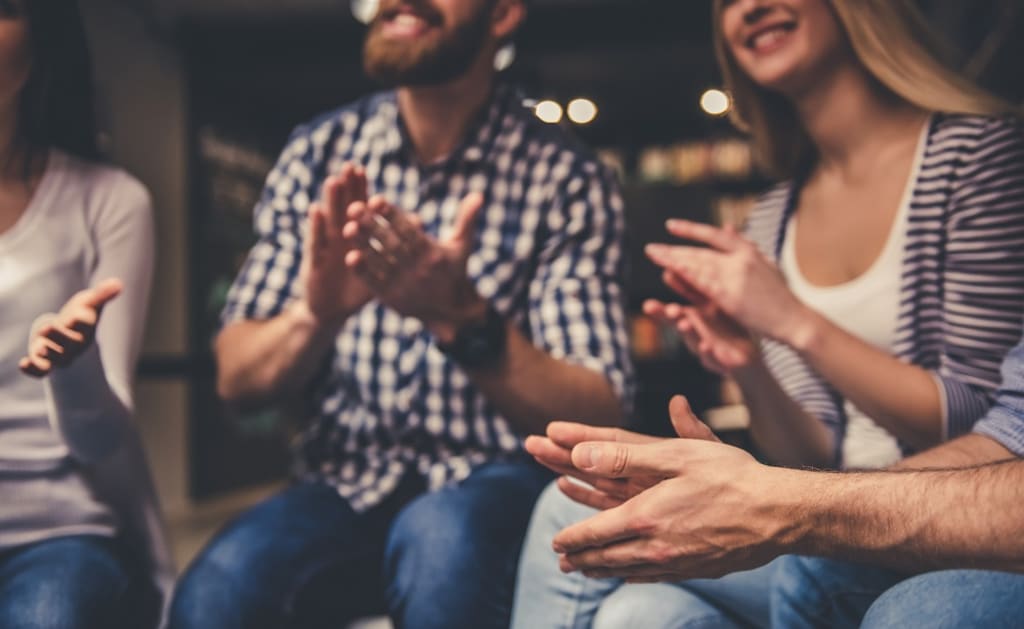 Photo: georgerudy/Adobe Stock
Like many possible fields of study in health care and management, social care is a widely varied set of individual jobs that make up a larger collective. Those interested in caring for others may be interested to know just how many different paths there are that lead into social care and knowing what to expect before starting a new career is vital for the longevity of any employment or education plan.
Before you step into your potential new career, here are a few upsides, potential complications, and interesting factoids to help you make a more informed decision about your career.
Mastery in the field requires many talents.
As with many other fields of study, social care covers a variety of topics and doesn't relate to any single aspect of the healthcare field. As a field of study, health and social care make up a combination of biology, sociology and law courses combined with others to make a more complete round of education for those interested in helping others. In fact, there are many social care courses and degrees that range from hands-on psychology care to management of other positions in the field.
It is then appropriate that anyone considering a job in social care be aware of the various strengths required to handle the rigours of their jobs. Knowledge of biology and sociology are great starting points, but being able to relate to and empathise with your patients makes up an unseen part of treating others that can be easily neglected. It has been theorised that empathy in medical care makes up for a surprising percentage of success stories when compared to patients who are treated by a professional with a less firm grasp on empathy.
Social care isn't entirely medical care.
While treating illnesses and getting along well with others make up a portion of social care's difficulties, the boundaries of treatment often go beyond curing diseases. Social work can be just as important to a patient as making sure their bodies are in proper working order, as the stresses of dealing with a home life that is out of order while also struggling with an illness or disease can undercut the effectiveness of nearly any treatment.
Strong problem-solving and communication skills are vital to a good social worker. Nearly every visit with a client means there is a problem in their lives that requires a shoulder to cry on or an analytical mind to form a solution that will ease them through the hardest times in their lives. From depression to poverty to grief counselling, social work is the under-sung second half to proper medical care. For the body to flourish, the mind must be in good working order as well.
Management requires hands-on experience.
There's something to be said about managers who have never fulfilled the duties of the jobs they oversee and very little of it will be positive. Social care requires human management just as any other job, but the constant stress and rigours of the field make management a task well-suited to those who have spent their lives caring for others. The industry has reached a point where hopeful managers are run through basic care tasks to prepare for manager work in a move that can only be described as incredibly obvious but also absolutely necessary.
If you hope to rise up to the point where you oversee caseworkers or medical professionals, expect to spend time working in the field to help foster a better understanding of the needs your co-workers will undergo on a daily basis. Empathy is a core concept of the field, so having empathy for those working under you should be an obvious requirement.
Low recruitment numbers means new employment opportunities.
As recruitment numbers have dipped and the need for workers rises, the NHS has gone to the lengths of offering new routes into the field through apprenticeships, many of which don't require high-level formal education at all. The idea of becoming an apprentice is often seen as a career route more suited to a traditional trade job, yet the NHS has begun to explore the possibility of filling more empty positions through hands-on job training.
For others, swapping fields after their education seems like a massive shift that can only hurt their career trajectory. However, this recent change in routine operation is a step towards erasing the stigma around career changes that happen all too often. When half of all graduates in the UK work in a field outside of their realm of study, it's no small wonder the NHS has pivoted to adapt to changing times.
So whether you have social care experience and want to look towards management or if caring for others is a lifelong call to action that you'd like to answer, diving into your education and taking on the problems that your fellow man faces doesn't have to be a daunting task. Keep your career goals in mind and sharpen your sense of empathy, and you'll be helping others experience positive change in their lives in no time.