What to Expect as a Seasonal Worker at Victoria's Secret
To the New Hire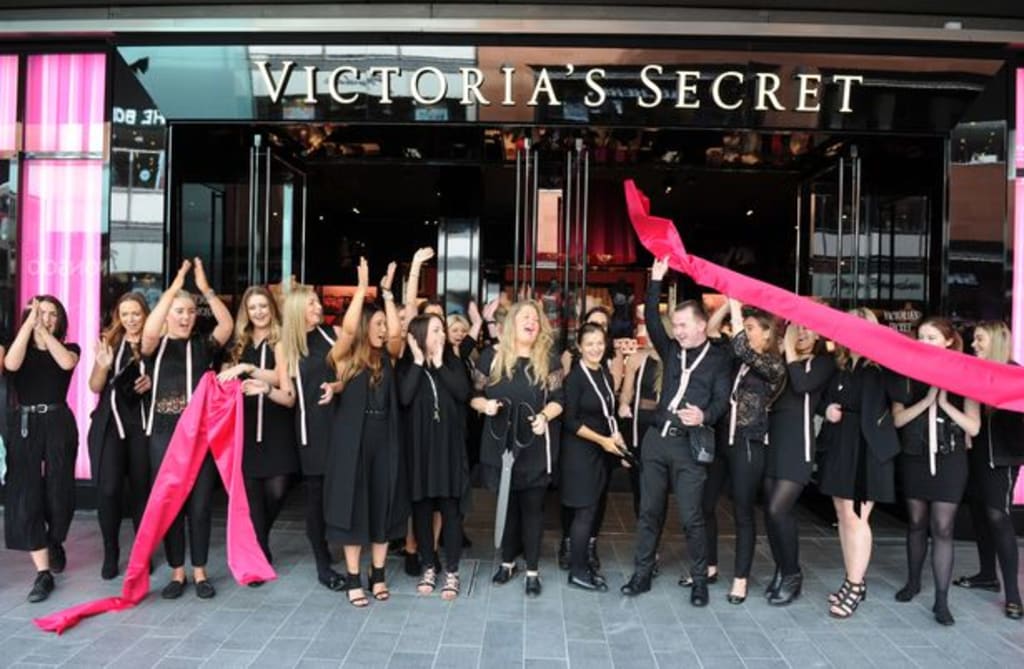 A Grand Opening
Get ready for one of the best jobs you will ever have in retail! I'm sure you're super excited to begin working at Victoria's Secret. I mean, what girl wouldn't be? I know I was full of butterflies whenever I got the call from HR. I'm sure you have a lot of questions, though. This article is going to explain a lot of rules/tips you should know for your first week.
Uniforms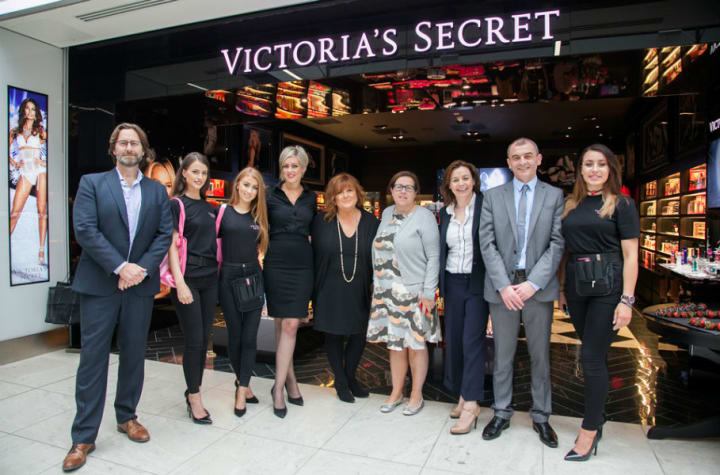 Uniforms are an interesting topic amongst Victoria's Secret staff. Three words: ALL BLACK EVERYTHING.
You do however have the option of wearing one article of clothing that is any color... but ONLY that one item can be that color...
Here's an example of an acceptable outfit: Black flats, black dress pants, a black cardigan, and a red shirt that shows off a little cleavage.
By the way, you can literally wear lingerie to work. You could wear a plunge teddy as a shirt with dress pants! You will feel like a million bucks while making $$$.
Victoria's Secret is an amazing place to work because they allow their employees to celebrate their individuality. Everyone has their own taste in fashion. Guests can still tell staff apart, even though you all wear mostly black.
Tip: Never wear heels or pumps! You will regret it an hour into your shift, girl. Your back will be aching.
Lingerie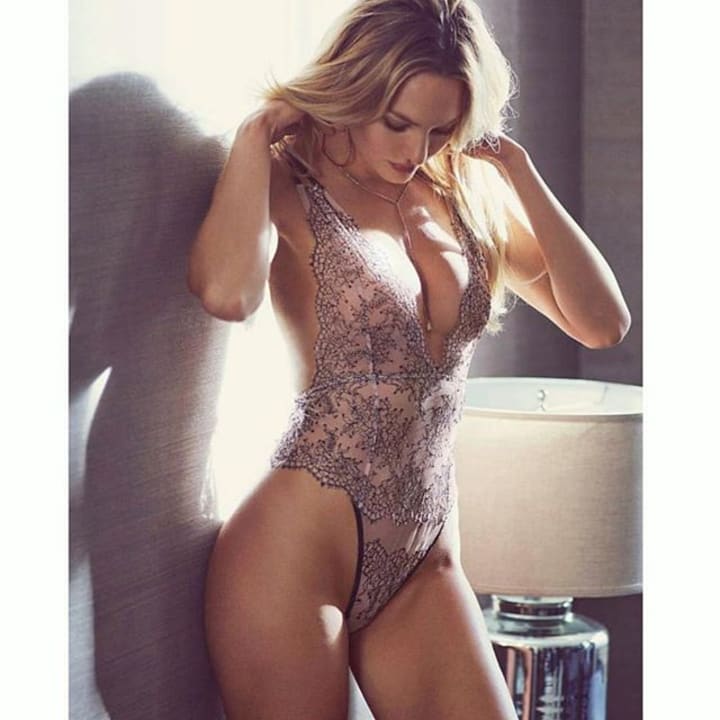 Victoria's Secret lingerie line carries a style for every woman. The reason being is that all women come in different shapes and sizes. Every lady deserves to wear something that makes her feel sexy.
The following is a list of styles: Slips, Babydolls, Teddies, Bodysuits, Corsets, Bustiers, and Kimonos.
Bras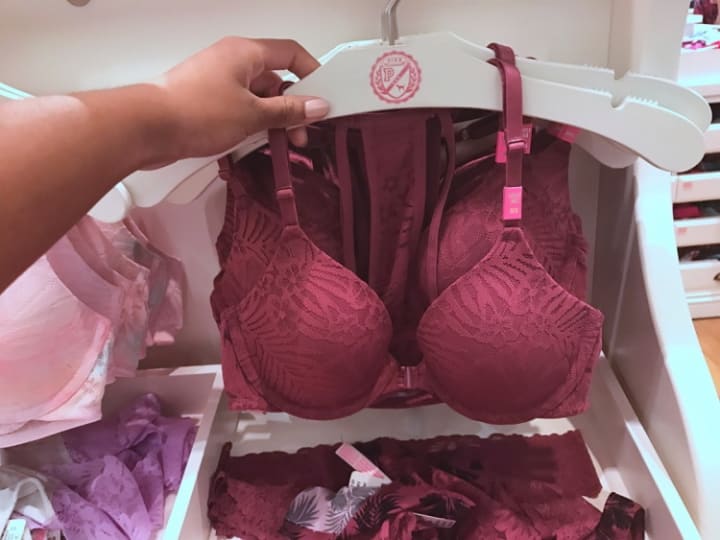 Whilst working at Victoria's Secret... you may discover you're wearing the wrong size bra. Don't worry! Many women don't know their true, blue bra size.
During your training, everyone has the opportunity to be fitted. You even learn how to correctly size a woman! If you haven't been fitted yet by a Victoria's Secret Bra Specialist... then I highly suggest you do. Not wearing the correct bra size can affect the shape of your breast & your overall posture.
Victoria's Secret stores carry nine different styles of bras, which include: Demi, Perfect Coverage, Balconet, Strapless, Multi-Way, T-Shirt, Bralettes, Wireless, and Sports Bra.
Don't worry. Eventually, you will memorize all of that.
Panties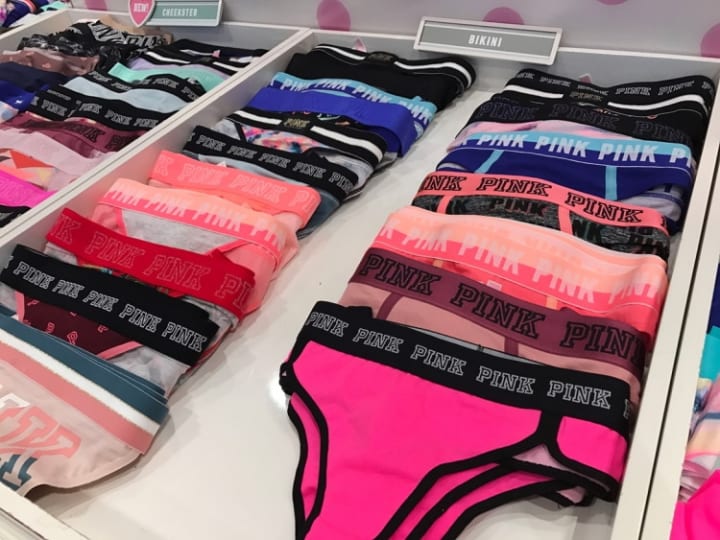 Just like bras, Victoria's Secret carries many different styles of panties for women.
The following is a list of styles: Thongs, V-Strings, Cheekies, Cheekinis, Bikinis, Hiphuggers, Shorties, Boyshorts, High-Waist, Seamless, and No-Show.
As the new girl, prepare yourself for the overwhelming mess of the panty bar. The panty bar... oh my goodness. Whether it's 5 for $28 or the 7 for $28... it will be a mess at the end of the night.
Tip: Everyone hates folding thongs. You will get stuck doing it for the first few weeks. Think of this as an initiation process.
Shifts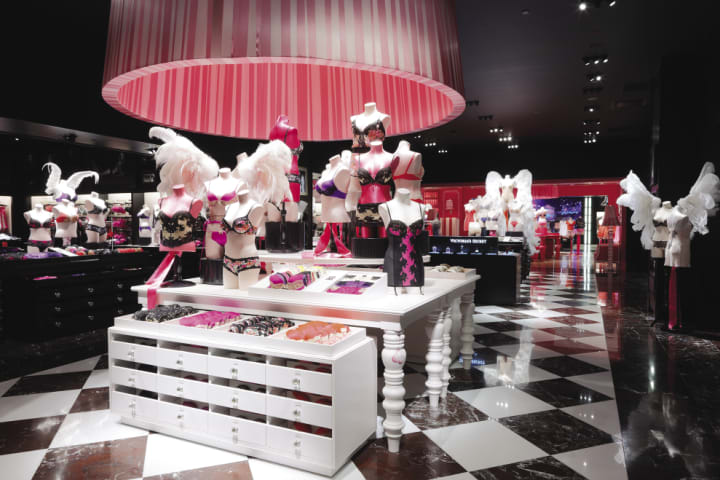 The great thing about the work is: You will always know what you are doing! After the first week, you will be very capable. The supervisors who train you will make sure you are settling in comfortably.
The first shift I experienced was processing.
Processing shipment at 6 AM honestly isn't that bad. We just fold panties and censor clothing all morning. This is the best way to get to know the girls you work with! The store doesn't open until eleven, so you can talk about anything. This often includes boy gossip, school, and just general social life.
Take the time to get to know your fellow staff. The people that are working at Victoria's Secret are amazing.
The next shift is Sales.
During this time, you will be either helping guests find merchandise or running the cash register. Eventually, if you become a leader in sales or a bra specialists, you can make a commission during this time!
Lastly, there is Floorset... This is one hell of a shift to work.
The common misconception: VS staff is nothing but girly-girls. They barely have to lift a finger... Let me tell you right now that is not the truth. You are there to work as a team.
During floorset, you will be moving hardwarem which includes using drills and hammers. Moving tables together that weigh a ton. It usually takes three girls to move one table.
This shift is no joke, but with your fellow staff, you can conquer anything!
Black Friday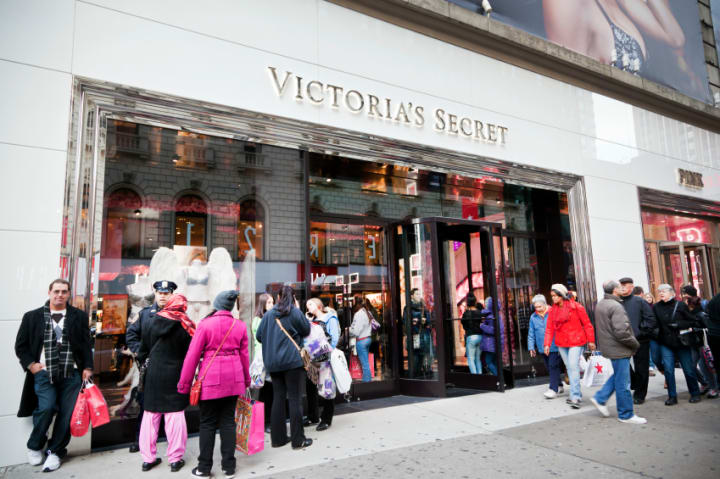 Listen to me, you will get through this day. Everyone is nervous about their first Black Friday shift.
Our lovely customers are manic on this shopping holiday. Prepare yourself for the longest shift of your life. The entire store will be a mess.
The truth is: You will have nightmares about the panty bar after Black Friday.
Thanks for reading, Angel!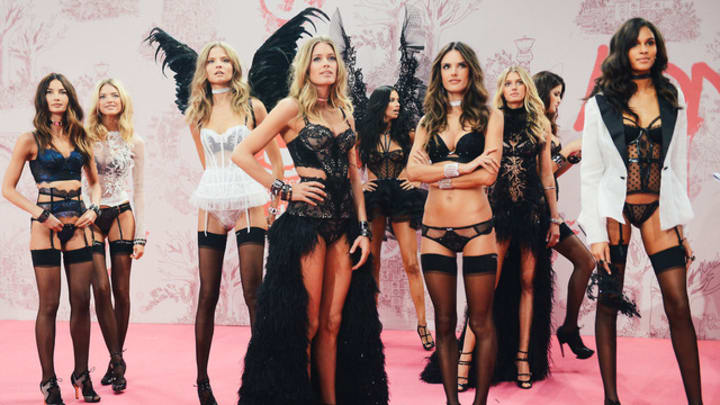 I hope the content of the article will help you on your journey as a new hire at VS. You're going to love it! I know I did.