What It's Like To Be
What It's Like To Be: A Yogi
Her mantra is "yoga for tired people;" whether it's helping first timers, diving into an epic novel or running a mindful business, top yogi Kim Stetz practices what she teaches.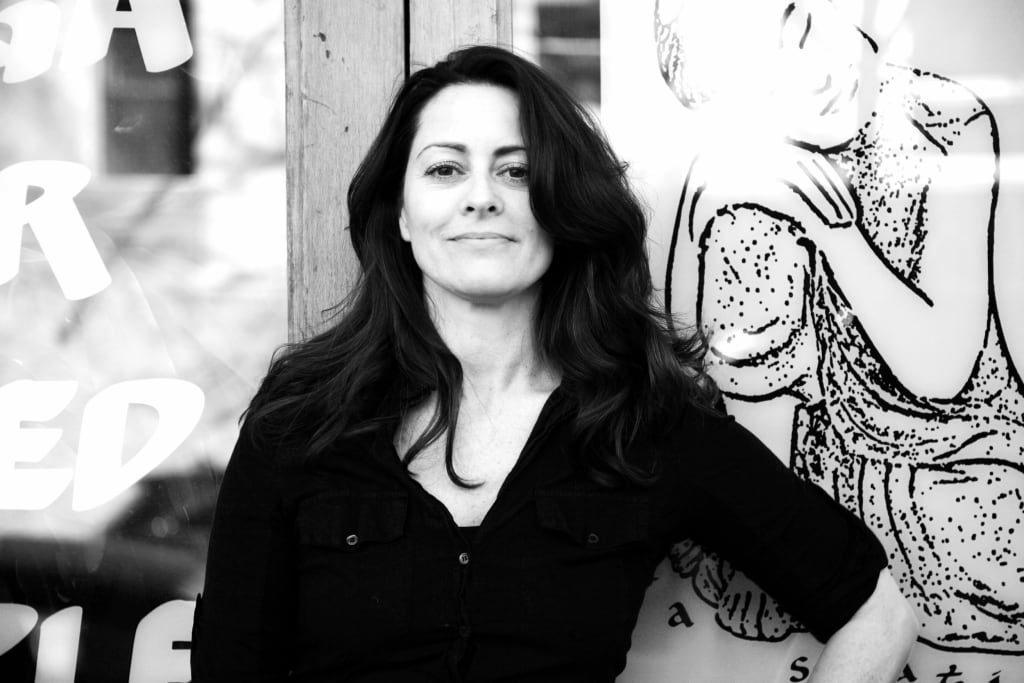 Kim Stetz has been practicing yoga for over 25 years; after a long and arduous journey, she opened her New York yoga studio Savasana Station in 2014. In a city that never sleeps, she explains why "yoga for tired people" is an essential part of the fabric of her life.
Journal: What initially drew you to practicing yoga?
Kim: The challenge. A physical challenge for sure, but more than that hearing a verbal foreign language in a class seemed exotic and like nothing I had ever done before. Yoga practice opened my eyes to a whole way of living that I had no idea was a part of yoga. I definitely had preconceived notions about yoga. I didn't want anything to do with what could be perceived as being in a cult.
When I moved to LA in the early 90s, I found a yoga teacher that looked like a normal guy, someone I would date or hang out with. He spoke like a normal guy when he taught classes (not airy and quiet) and I felt good in his classes. That doesn't mean class was easy, but we all laughed a lot and didn't take it too seriously. Because I met Anthony Bennati, his way of teaching and offering felt true to me and drew me in.
Why are there so many different types?
(Laughs) Well let's just say this is consumer, capitalist America. Sometimes choice is good and sometimes too much choice makes for confusion. There is a basic umbrella of yoga called Hatha Yoga which pretty much all Western yoga practices have been derived from. There are a handful of Indian teachers who brought their practice and teachings to the west in the 50s and 60s. These teachers, to many of us yoga teachers, are Guru - one who brings someone from the dark into the light.
I consider myself a third generation yoga teacher having learned from teachers who studied directly under these guys. I remember hearing from a teacher who studied directly with Desikachar, who is now in his 70s; he didn't want to have a formal "teacher training" to train teachers to teach. He told them to teach from their practice and what they learned from him. Mind you, back in the day and even in my day when I started practicing 25 years ago, we practiced pretty much every day in a class with a teacher. This meant you got the direct download from their teachers and their experiences downloaded into you. This is the part where transformation happens and neurological pathways are changed. The idea of teaching some day never dawned on me. Practice to me was for me. As time went on, I came to understand that in healing myself, I could heal others. Then practice took on a whole new dimension.
If you weren't a yogi what would you be doing?
Yogi is lifestyle. It gets baked into your consciousness through practice and study, so it's not so much something I do, but a part of me that is included in everything I do and choices I make.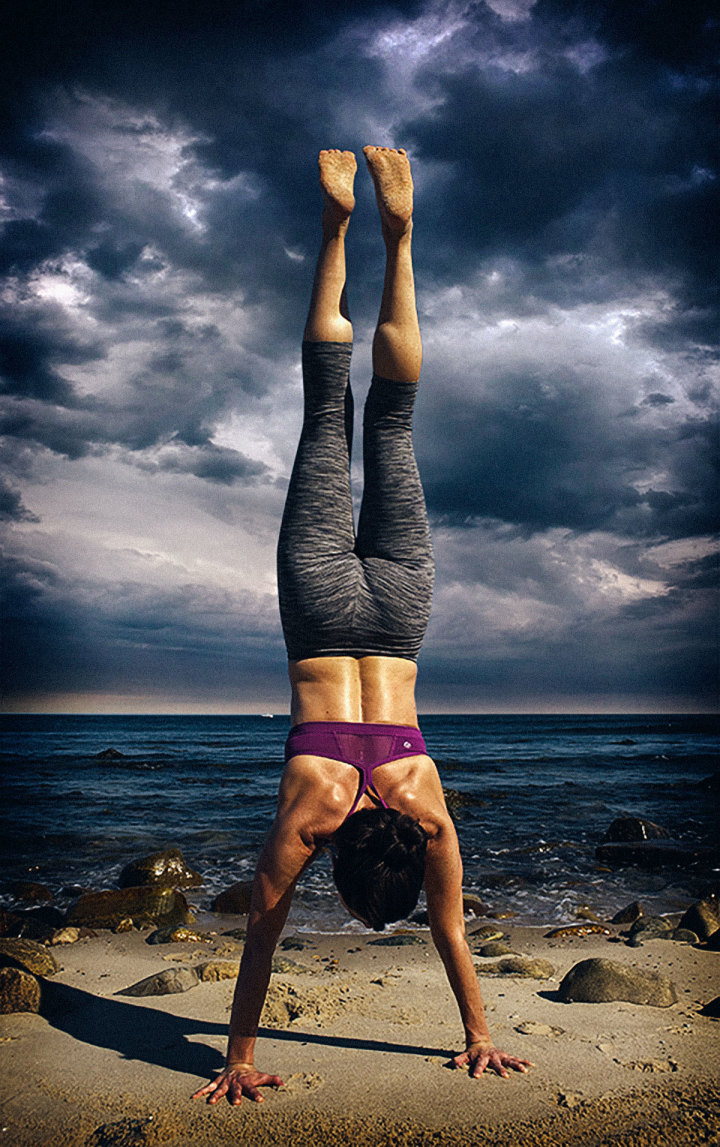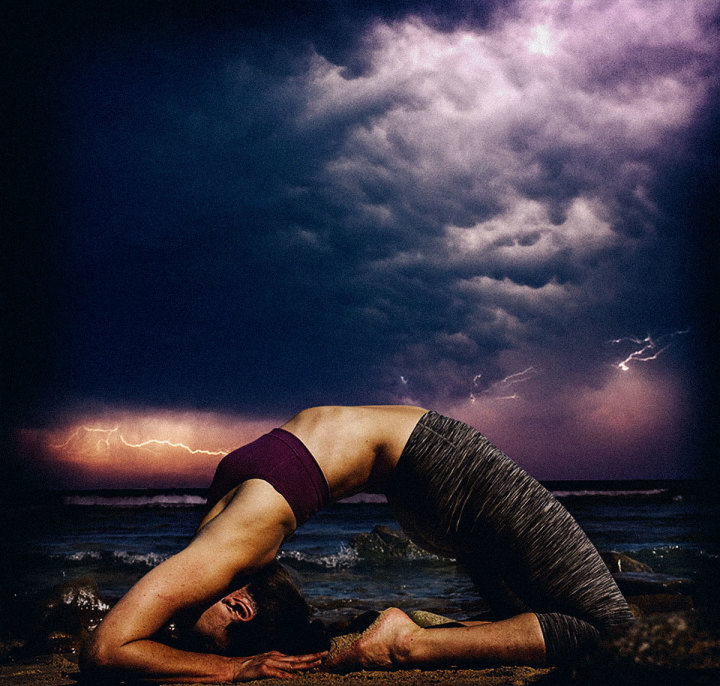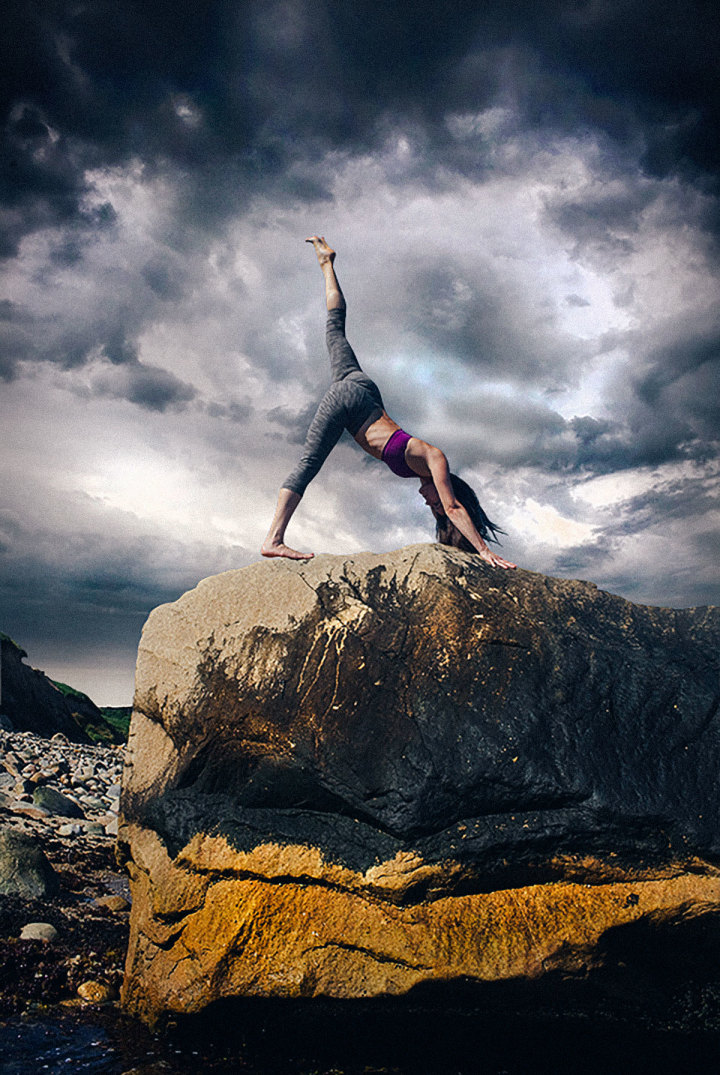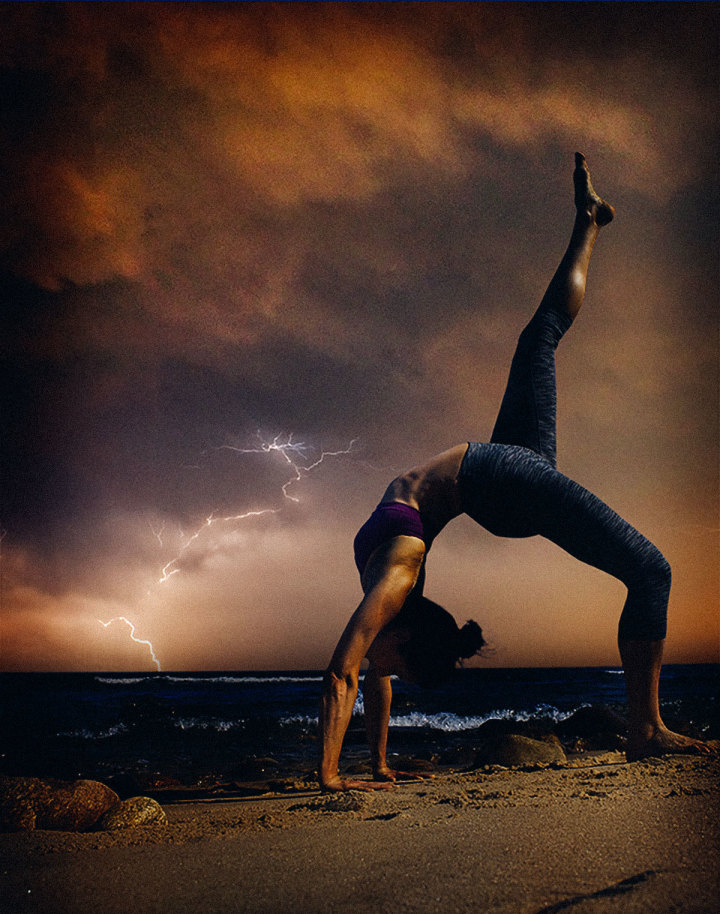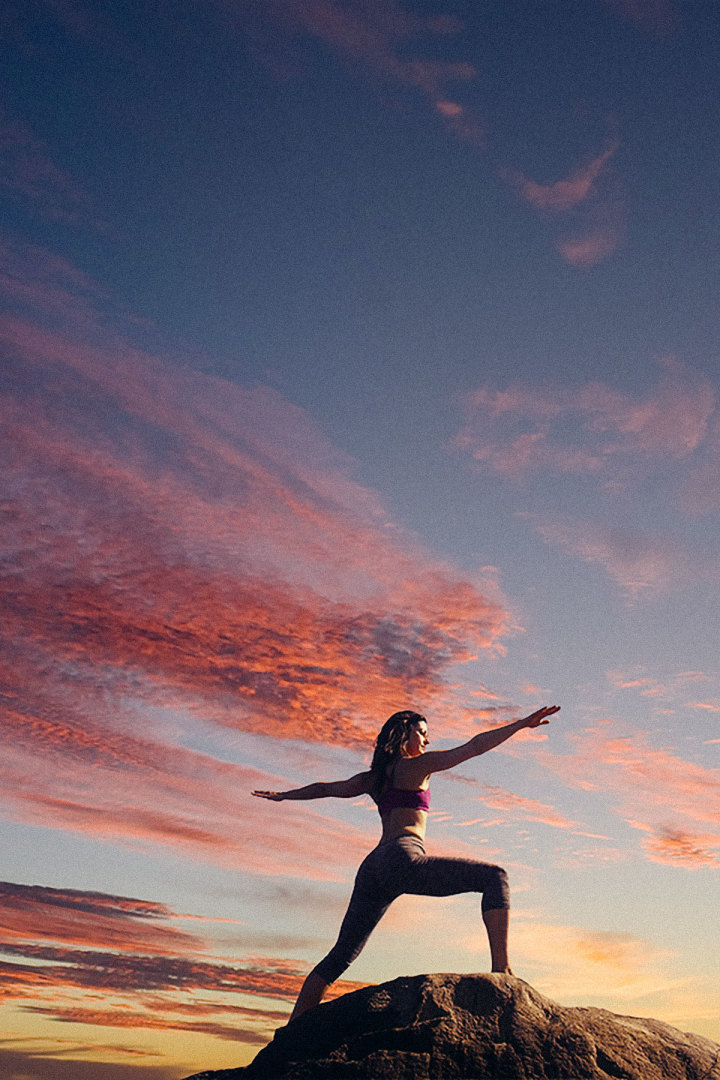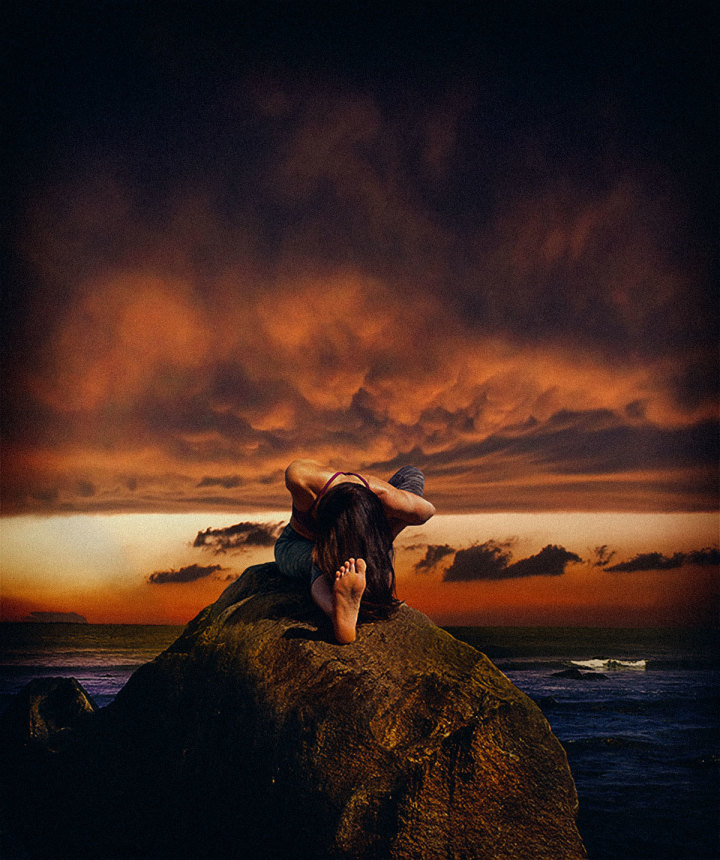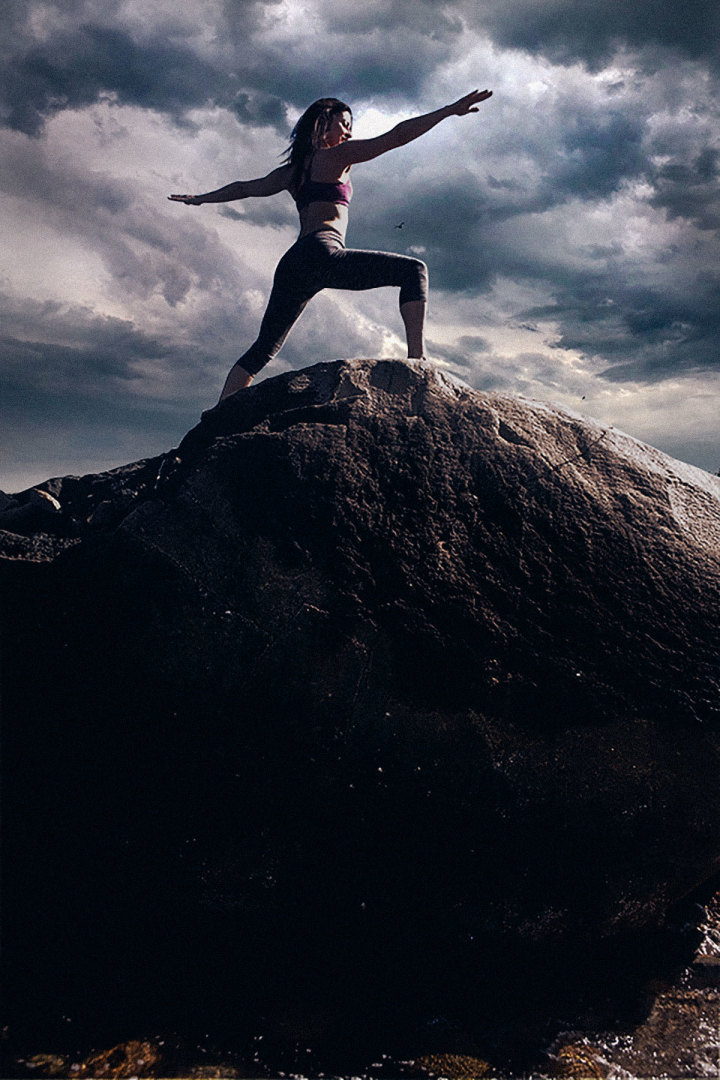 How does your commitment to yoga extend to other parts of your life?
Tadasana (mountain pose) has the characteristics of strength and stability; one stands erect, tall, engaged with muscles but not too tight, breathes and places a focus on just standing. I often say Tadasana is the underpants to many other poses and ask students to explore Tadasana in other poses. So yoga to me is the underpants to pretty much everything I do. My underpants are always showing.
A lot of people are intimidated by yoga; what would you say to first-timers?
Yes, they are and I can understand why. It's confusing - they don't want to get hurt and can end up in the wrong class. It is the responsibility of the practitioner as much as it is the teacher to teach what the class is billed as and to choose a class appropriate for the students experience.
First-timers are my specialty. We had a 63 year old woman come in just this week - she took her first yoga class ever. She'd never seen a mat or blocks before, and had no idea about anything to do with yoga. She'd stopped in a week before and we spoke for about 10 minutes. I led her in the direction of taking a slow flow class that worked with her time availability. She loved it and bought a 10 pack of classes. I get this all of the time! People come in and want to talk - be heard and feel seen. They mostly are reacting to the fear of not knowing. All of us have this. It's not about convincing someone that they need to try it. It's more about letting them see they can do it if the right atmosphere is present.
Favorite wine?
I'd say I have profiles rather than vintages or makers. Back to the other question if I weren't a yogi what would I be doing? One option would be a winemaker. I know that takes a lot of work and passion, but both are things I've got in spades.
Any advice for people interested in getting into teaching?
Yes, take my teacher training in April! Yoga Sutra 1.1 Now is the time for yoga - Atha Yoga Anushasanam! Also known as the power of now.
Want to give yoga a try?
Go see Kim at: