What is the OG Collection?
The acclaimed media archive featuring the 20th century's most iconic magazines and the creative mind behind them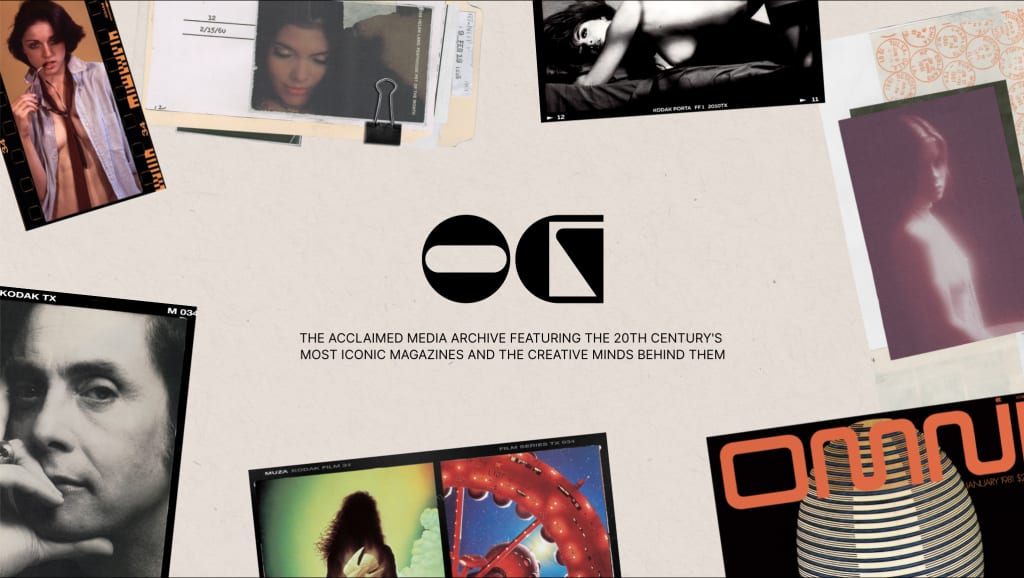 When the original team and founders of Creatd discovered the OG Collection back in 2012, it was immediately clear to them that the collection held a goldmine of photographic materials, unpublished papers and original artworks. What was not immediately apparent was the significant web of 20th-century connections the collection creates, revealing new stories from the people, events, and culture we believed we already knew.
In 2022 they brought in archivist Parker Fishel, whose work on esteemed collections including the Bob Dylan Archive® illustrate his expertise on the iconic collections behind 20th-century American history. Parker said the OG Collection "represents a significant body of 20th century cultural history." His initial report blew the doors of discovery wide open.
The OG Collection team soon grew to incorporate experts from additional specialized perspectives, including esteemed author, literary editor, and Vocal leader Erica Wagner, collections management expert and longtime professional archivist Jenifer Monger, and emerging archivist Martha Ball, whose focus is on complicated cultural collections. As this team begins to gain intellectual and physical control over the OG Collection, discoveries and treasures will be shared directly right here on Vocal.
What is the OG Collection?
The OG Collection contains published and unpublished materials pertaining to notable events, public figures, popular culture, evolving sexuality, science, politics, and counterculture from approximately 1969 to 1990. The material spans from original political cartoons from the 1970s to unpublished photoshoots of iconic women who posed for Penthouse in the 1980s, from mailed-in responses to a 1981 article about Jerry Falwell evaluating the separation of church and state to contact sheets revealing the selection process for photos of ground-breaking scientists in Omni.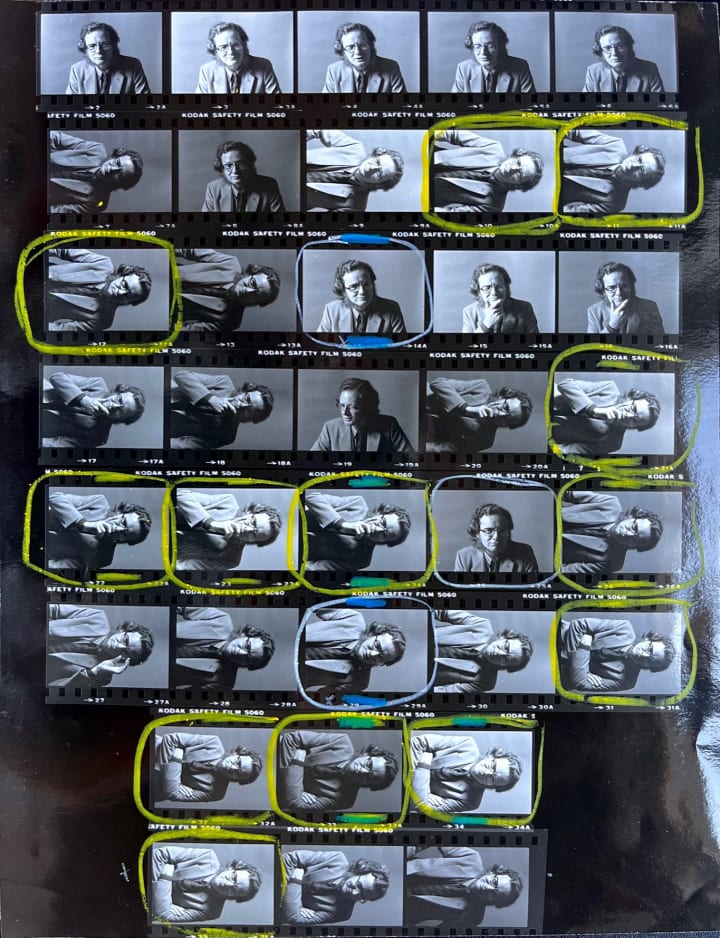 The archive includes 330 first edition and rare magazine issues, approximately 150,000 original images, many on 35mm slides, ephemera, artifacts, and rare books; there are about 25,000 bound and unbound original drawings, sketches, cartoons, and artworks, and an extensive AV collection, and is continuing to grow as related materials are added.
Among the many media projects that the collection has inspired, the first was a documentary titled Filthy Gorgeous: The Bob Guccione Story, produced by Jeremy Frommer and directed by Barry Avrich about the true story of Bob Guccione, which premiered at Toronto Film Festival in 2018.
Who was Bob Guccione?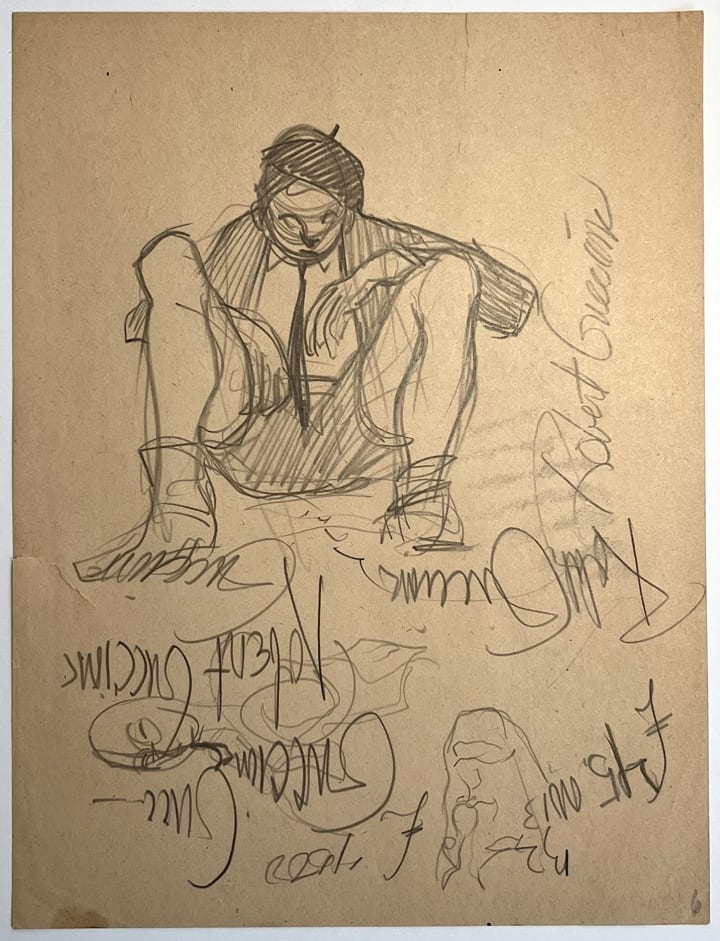 Materials in the OG Collection paint a detailed and personal life story. Robert Charles Guccione — per his birth certificate in the collection — was born on December 19, 1930 in Brooklyn, New York. Bob considered himself an artist since childhood, and moved to Europe to pursue painting as a young adult. He first entered mass media through his art, becoming a cartoonist for The London American, eventually ascending to editor-in-chief thanks to a shrinking staff, as he notes in his unpublished autobiography. By the time The London American decided to close its doors Guccione had already caught the publishing bug, developing the idea for Penthouse when he realized how popular Playboy was in the UK despite reflecting American and not British sensibilities.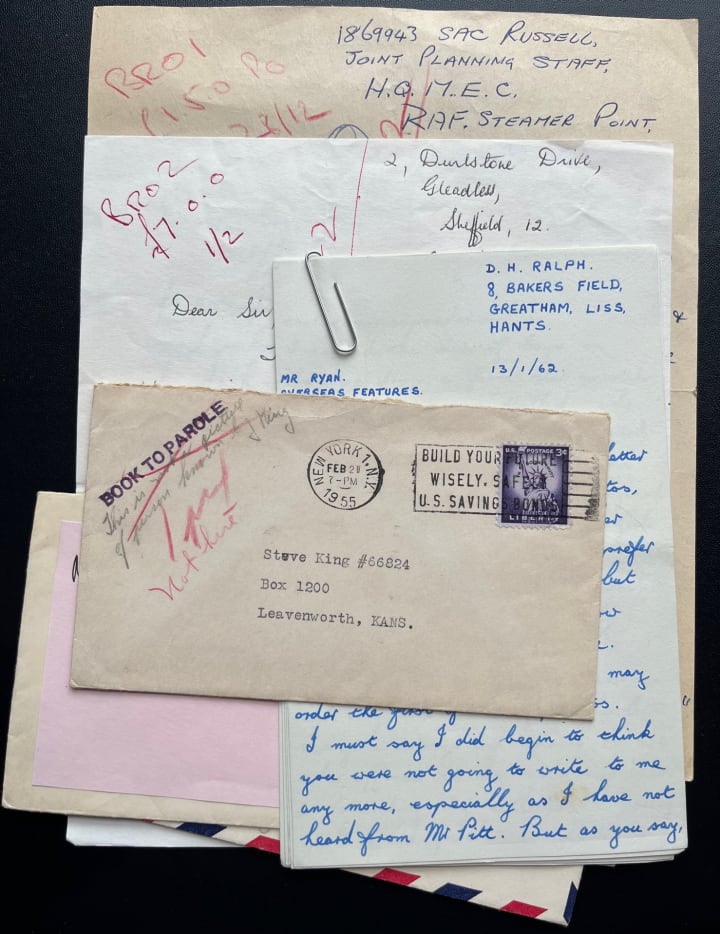 Juxtaposing the 1965 launch of Penthouse UK with the 1969 launch of Penthouse US makes clear the growing success Guccione found. To fund Penthouse UK, Guccione sold mail-order pinups under the name "Fotopix", and took subscription charges before even printing the first issue. When this issue did mail, he received lawsuits, threats, and backlash from Parliament for mailing obscene materials, if only through written descriptions. But in fact this public scandal launched his success, as the increased attention meant more subscriptions. The US launch of Penthouse in 1969 used this method on a grander scale, with an advertisement campaign declaring Penthouse as the strong tortoise to Playboy's reserved hare.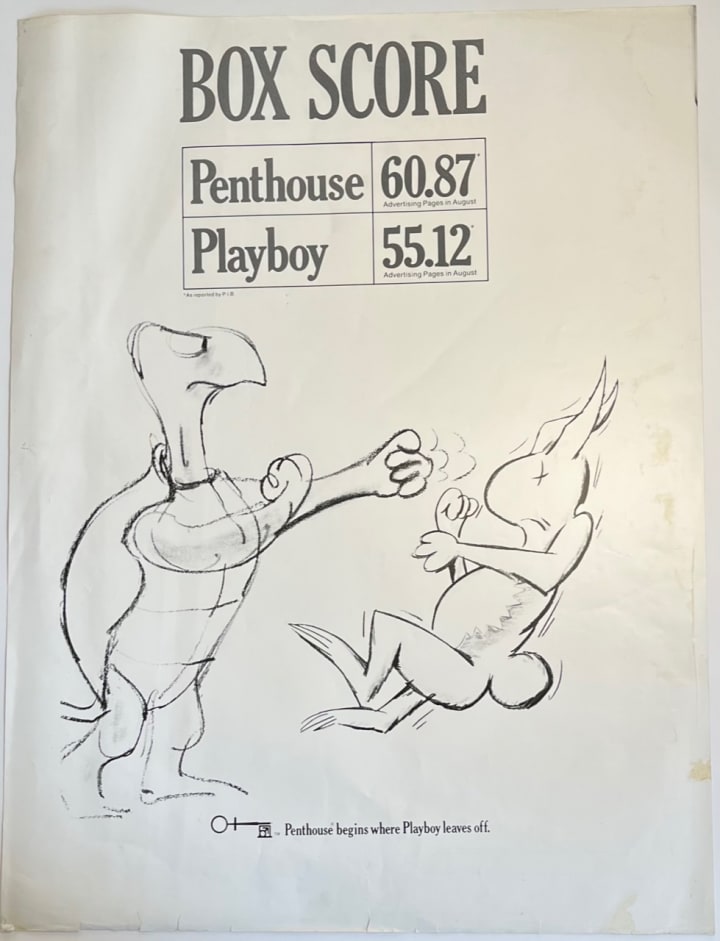 From that point on, Guccione found great success in building his empire, General Media, supported by his longtime partner in life and business Kathy Keeton. Keeton was crucial to Guccione's success from the outset, when she utilized her innate business acumen to sell advertisements for the first issues of Penthouse UK while Guccione took the photographs. She continued to act as the corporate mind as she became the President and Chief Operating Officer of General Media, founding some of the most iconic titles of this era including the bombshell Viva — a magazine directed at the modern woman — and the pioneering science fiction and innovation magazine Omni. This publication, the first science magazine written for a general audience, featured writings from Isaac Asimov, Arthur C. Clarke, George R. R. Martin, Ray Bradbury, and Joyce Carol Oates.
The most prevalent common theme that runs throughout Bob Guccione's life was the artist and his constant search for creative inspiration. Every day he would create: he would paint, he would draw, he would photograph, he would observe. Guccione famously said that he would give up everything — his possessions, his family, everything — if he needed to buy paint and a canvas. He was a genius whose audacity knew no bounds and was ultimately his downfall. The rich life of accomplishments, both in business and creatively have inspired various projects in media as well as the foundation of the OG Collection.
Why does this collection matter?
The previously unseen materials detailing Guccione's life and work give nuanced color to an often-idealized period of American pop culture history. The story of General Media and the unseen business records in the collection divulge the inner workings of magazines that were both at the top of their game during the late 20th century and were furthering the form through taboo-breaking images and stories. Guccione and Keeton as businesspeople represent the visionary and aggressive minds behind this work, with complicated personal lives revealed in letters, photographs, and interviews. Furthermore, each issue of every magazine serves as a time capsule, with the unpublished stories, contracts, and photographs shedding light on each month during this highly interrogated period of American culture.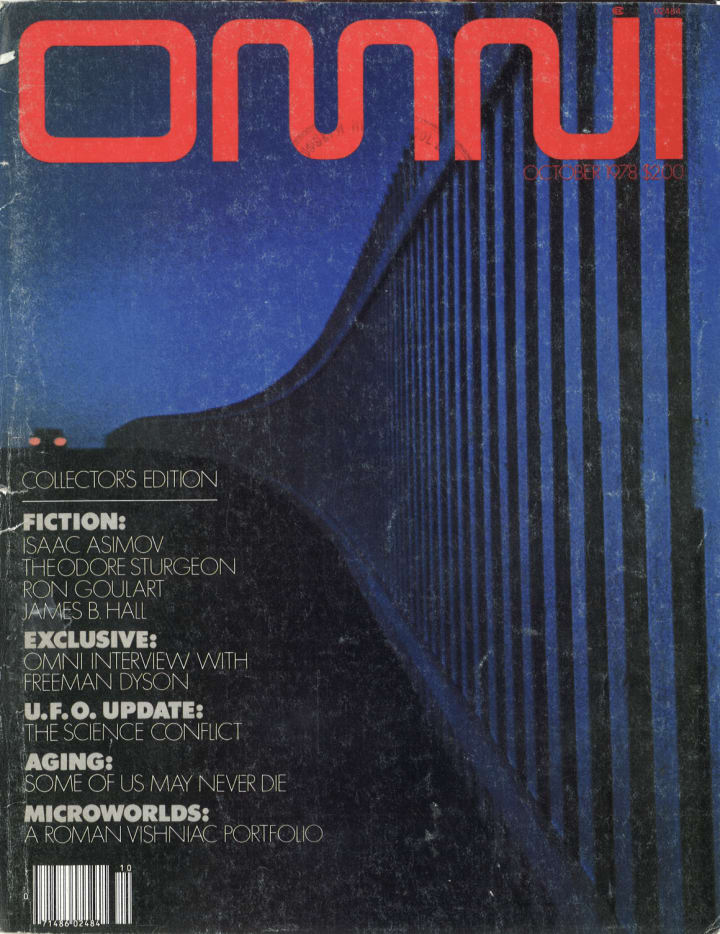 What is the archival team doing with the collection?
Our archival Advisory Board is working to unlock the value in all this important content through a rigorous archival process — which will in turn bring more and more discoveries to Vocal. Preserving the collection ensures the stability of materials, so they can continue to be accessed safely and fully. Arranging and describing each item in the collection allows the team to make sense of the materials, in turn helping us to share connections with all interested. Experts in translation, digitization and conservation will help to further explore and unlock knowledge within the collection.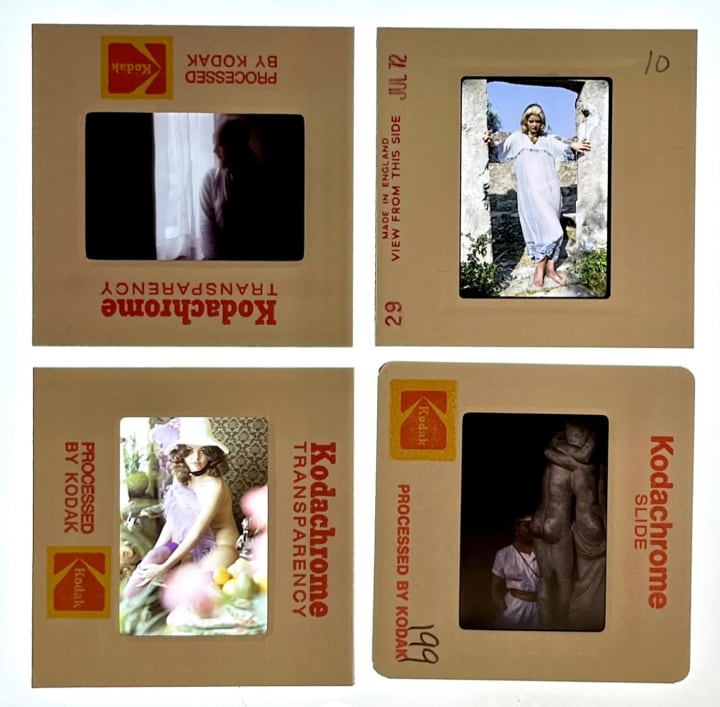 Hear a bit more from our Advisory Board to learn why they were drawn to this project, and how they see the potential within the OG Collection:
Martha Ball, Processing Archivist:
As a lifelong history nerd, both personally and professionally, I believe in the power of objects to reveal the often messy, nuanced, and enlightening stories behind the popular culture we think we know. Delving into this distinctive collection I have seen these new narratives emerge time after time, making me look at the social mores of the 1960s-1990s with new eyes. I am excited to invite readers, creators, and academics in to further break through the vast volume of content in this collection!
Parker Fishel, Consulting Archivist:
I am always interested in collections that challenge the histories that we think we know, and the OG Collection does just that with Bob Guccione and his publishing empire at General Media. The OG Collection contains all the big headline stories you'd expect to find, but they are told through unique archival materials full of the rich detail, nuance, and complexity needed to truly bring those stories to life.
Jenifer Monger, Consulting Archivist:
As an archivist there's nothing more thrilling than when a hidden collection gets discovered and I get to see new information and knowledge bubble to the surface. This collection can truly change our perception of 20th Century American culture. More than that, I've seen first hand the joy this collection has already brought to so many people, prompting intrigue, nostalgia, and most importantly fond memories - exactly what a well organized and researched collection will offer.
Erica Wagner, Creatd's Lead Editorial Innovator:
From the very beginning I was fascinated by the richness of the collection. I thought I knew who Bob Guccione was and what he stood for; the image I had in my mind couldn't have been further from the truth. As the archival process goes forward, we all come to understand better Guccione's standing in 20th-century American media, and better comprehend the complexities and contradictions of this compelling era.
Ready to explore?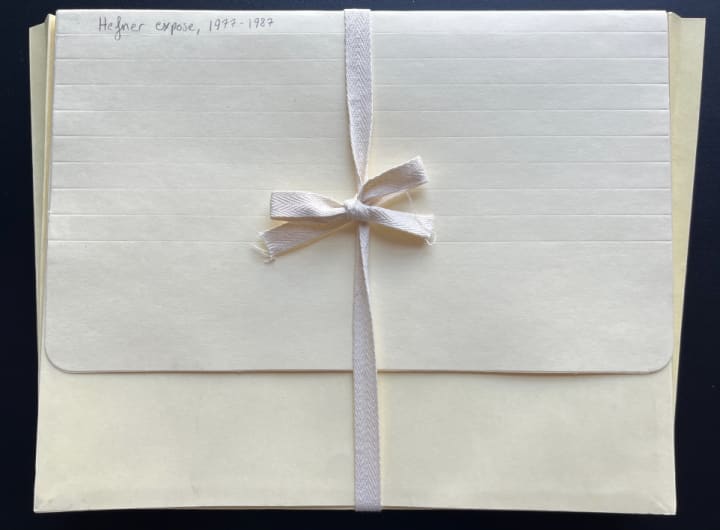 Get ready for new content, revealing different facets of the collection, shared on the OG author page. In the meantime, take a look at past Vocal articles to see the types of threads we have in store:
Interested in learning more about where it all began for Penthouse UK? Or just a 1960s pop culture buff? Take a deep dive into the issue and the gold inside with this visual overview — https://vocal.media/filthy/history-of-penthouse-magazine-s-1969-american-launch
Know the name Penthouse from the 1985 Vanessa Williams Miss America scandal? Read about the nuance behind this controversy and the meaning it has today from Erica Wagner — https://vocal.media/filthy/vanessa-williams-is-a-metaphor-for-conservative-hypocrisy
Does the title Omni give you more memories than Penthouse? Science fiction fans will find an interview with Ben Bova, editor of Omni from 1978 to 1982, especially fascinating — https://vocal.media/futurism/ben-bova-interview
About the Creator
Exploring the most significant and hidden stories of the 20th century through iconic magazines and the titan of publishing behind them.
Check out our AI OG sandbox - https://vocal.media/authors/og-ai
Reader insights
Nice work
Very well written. Keep up the good work!
Top insights
Compelling and original writing

Creative use of language & vocab

Easy to read and follow

Well-structured & engaging content

Excellent storytelling

Original narrative & well developed characters
Expert insights and opinions

Arguments were carefully researched and presented

Eye opening

Niche topic & fresh perspectives

Heartfelt and relatable

The story invoked strong personal emotions

Masterful proofreading

Zero grammar & spelling mistakes

On-point and relevant

Writing reflected the title & theme
Add your insights