What Are The Pros & Cons For Career As An Insurance Agent?
Read to know all pros and cons for Insurance Agent.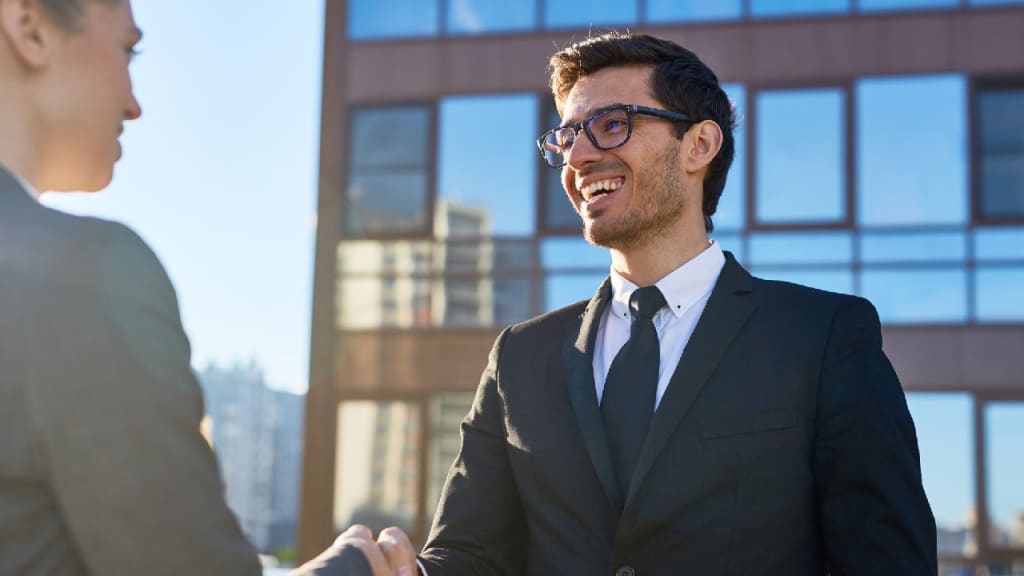 Being an Insurance agent is generally touted as a lucrative career to have. You are in a position to help those around you and your ever increasing circle of influence by insuring themselves. Whether you are interested in Life or General insurance, it helps to be armed with pros and cons of the career upfront.
Let's start with the advantages first,
1# Freedom that comes with Selling insurance
This career allows the complete and autonomy on the way you are willing to sell the products. Right from the products and to the timings to the ways to find potential leads. What's great if you can chose to work without being a hostage to a corporate entity and controlling how much you earn too!
2# Responsibility of your actions
While the freedom is enjoyable, it comes with responsibility. This comes from the fact that you are selling products which will save lives and get them to start again if everything is lost. This means learning the insurance business as deeply as possible and putting years of hard work to earn a reputation as a reliable agent.
Post this effort of early years, the wheels of the business start to churn after which it becomes self-fulfilling providing you with great freedom.
This career not only has the earning potential but also allow you to spend ample time with your family and find time for yourself too. All this without disrupting the income flow.
3#: Financial Wellbeing
Career as an insurance agent has great monetary benefits. The commissions are handsome and with each regular renewal, the income potential only increases. With hard work and timely efforts it is possible for insurance agents to build wealth and be financially free.
4#: Benevolence – as an Insurance agent
Insurance is indispensible and mandatory for everyone. To protect your family and yourself, insurance needs to accompany you along every strata of your life.
As an insurance agent you are a part of people's lives in times of their need. Insurance is inherently ethical and if you maintain your own code then there is lot of benevolence attached to selling insurance too!
For example, when one of your life insurance client passes away, his family is a provided for and financially independent due to the policy sold to him.
Unlike a lot of other professions this is honorable work.
5#: Old is Gold
For insurance this adage can be held true. While ways of 'Selling' insurance has changed via technology i.e. Apps and website, the underlying products have remained largely unchanged.
This means the knowledge and experience you have gained over the years is not simply going to be obsolete one day. If your knowledge will only increase and people will always need somebody to guide them through the plethora of products.
There is no need for creativity and innovation in selling insurance just a strong work ethic and value system.
6#: Working with People
This is a great career choice if you like being in the company of people. If you are a great communicator as well, it is an added advantage.
Insurance selling is relationship building, buying insurance means people are trusting you with their lives, you need to uphold that trust.
Cons Of Selling Insurance
As with every career, it's not all rosy and must acquaint yourself with the 'Cons' of the business.
1#: Initial years of effort
It takes year of constant not to mention consistent hard work to achieve a sizable income and passive income. Most careers can't guarantee that even after years of hard work but with insurance it's possible.
It mentioned as a 'disadvantage' since a lot of agents quit after few years.
2#: Long work hours to build client base
If you're mindset is the '9-5' kind then insurance selling is not for you. Hours and hours are needed to build a client base. After that comes setting up appointments, pitching and finally closing. This takes long hours of dedication and motivation.
You can start by selling insurance part-time before jumping into it full-time. You need to work as one would in a start-up company if you're going into it full-time.
3#: Pressure to sell
Whether you are an independent or a captive agent working for a company, the pressure to sell insurance will be there.
You need to find ways to not only cope with it but also be able to meet your target. This can be stressful for a lot of agents.
4# Changing regulations
While the overall products remain the same; there are aspects that are added to meet the changing environment. This is enforced by the central regulatory body.
As an agent you are expected to know and be updated with all the prevailing regulations otherwise it can create problems for yourself and your client.
Summary
So there you go! Now you know the main pros and cons of the business and can decide whether to become a POSP insurance agent or not. It is a great career choice and will remain so for the many who are determined to find success as insurance agents.