Types of Construction Technology Impacting on the Industry
Construction Technology and Management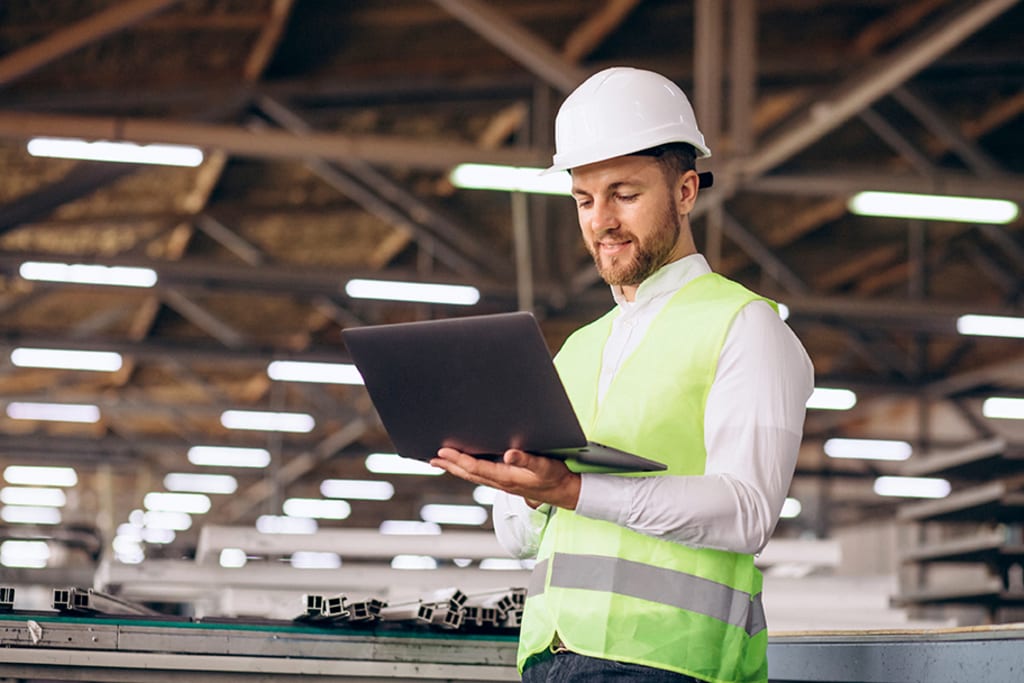 Construction Technology and Management
What is Construction Technology?
Construction technology is the apparent collection of new equipment, machines, software, and other drilling items used during the construction phase of a project. The goal of construction technology is to assist move the industry forward by promoting innovation and efficiency. In the construction industry, pointing out the 'expansion of construction technology' is a bit of a difficult task. Construction technology is the technology of the new era with advanced equipment and machinery.
Machine-powered equipment, like GPS or fleet management software, can be considered construction tech because it is described as "new tools, machinery, software... employed throughout the building phase of a project." The changes in the industry during the industrial revolution were a watershed moment in history. It is impossible for the industry to be where it is now without it.
Type of Construction Technology?
a. Drones
The most extensively used emerging construction technology is drones. They can conduct site assessments faster and more accurately than a ground team and are less expensive than aerial imagery. The data obtained from their high-resolution cameras can be used to build dynamic 3D or topographical maps and models, as well as volume measurements.
Another advantage of deploying drones is the ability to securely inspect hard-to-reach areas such as bridges and around large buildings. You may also use them to keep track of progress and see how people are working on a job site.
b. BIM Software
Because each individual and specialist area can add their component to the same model rather than being broken out onto various copies of a 2D paper sketch, BIM allows for improved collaboration. As users input, the model improves in real time, streamlining the process and enhancing efficiency. By automating clash identification and providing a more full view of the project, BIM aids problem solutions during the design and planning stages of a project.
c. 3-D Printing
As a building technology, 3D printing has the ability to alter material sourcing. Materials can be printed and then transported to the construction site, ready to use right away owing it to prefabrication. By removing unnecessary processes in the middle, you may receive materials faster and streamline the entire process.
3D printing allows items to be printed on-site, eliminating waste and saving money on shipping and storage. However, one of the current roadblocks to widespread implementation of this technology is the lack of large production capacity. Although some 3D printers have the ability to print on a greater scale, they are more expensive.
d. Artificial Intelligence or AI
Construction projects have benefited from artificial intelligence through increasing security, streamlining workflows, and getting work done faster and better. Many construction firms, on the other hand, are still navigating and learning how to best implement this complicated technology within their organizations.
Some larger companies have begun to develop their own AI programme to aid in internal decision-making and operations. Others are hiring third-party consultants, such as AI advisers and solution providers, to assess their current procedures and discover potential for AI and machine learning implementation.
New trends in Construction Technology
• Modeling of Building Information
• Construction Robotics
• Advanced Building Materials Construction Project Management
• Construction Worker Safety
• Construction Monitoring Offsite Construction
• Connected Construction Site for Green Building
• 3D Printing
Positive Impact of Construction Technology
a. Use of More Effective Tools
Taking advantage of the latest equipment on the market today and leveraging them to generate better work is what construction technology is all about. There's no shortage of platforms to improve your business, whether it's employing 3D imaging to create more interactive models, laser scanning to promote efficient restorations, or estimating methods to cut costs.
b. Improved Customer Service
For many years, the construction sector has struggled to effectively communicate information to clients. Owners would have to visit the construction site periodically to observe how their project was progressing and to verify that high quality requirements were met.
Customers can stay up to date on the progress of their project at any time thanks to cloud-based technology. 3D designs and models, for example, can be shared in real time with clients for approval, and papers can be processed and shared almost instantly.
c. Innovation
Technological breakthroughs are driving much of the building industry's innovation. Construction workers are continually faced with fresh prospects for growth as new software capabilities are added to platforms on a regular basis.
This innovative culture is one of the most exciting aspects of working in the industry today, and it will continue to produce excellent results in the future.
d. Daily Projects that are more efficient
Digital transformation construction industry previously faced the challenge of creating and disseminating real-time design information. Sketches, project outlines, and illustrations would have to be drawn up by hand by designers and other specialists. The sketches would then be sent to the appropriate people and clients for assessment and approval.
Project managers can use software to coordinate projects, communicate digital sketches, and receive comments in real time thanks to construction technology. In this approach, the daily operations of both large and small construction enterprises improve dramatically.
industry
how to
business
About the author
OnIndus one of the best industry veterans with combined technology and construction software experience it was founded in 2018, The main focus of OnIndus is develop software and training, business automation for construction industry.
Reader insights
Be the first to share your insights about this piece.
Add your insights