TOP 10 PROBLEMS IN INDIA 2023
My opinion only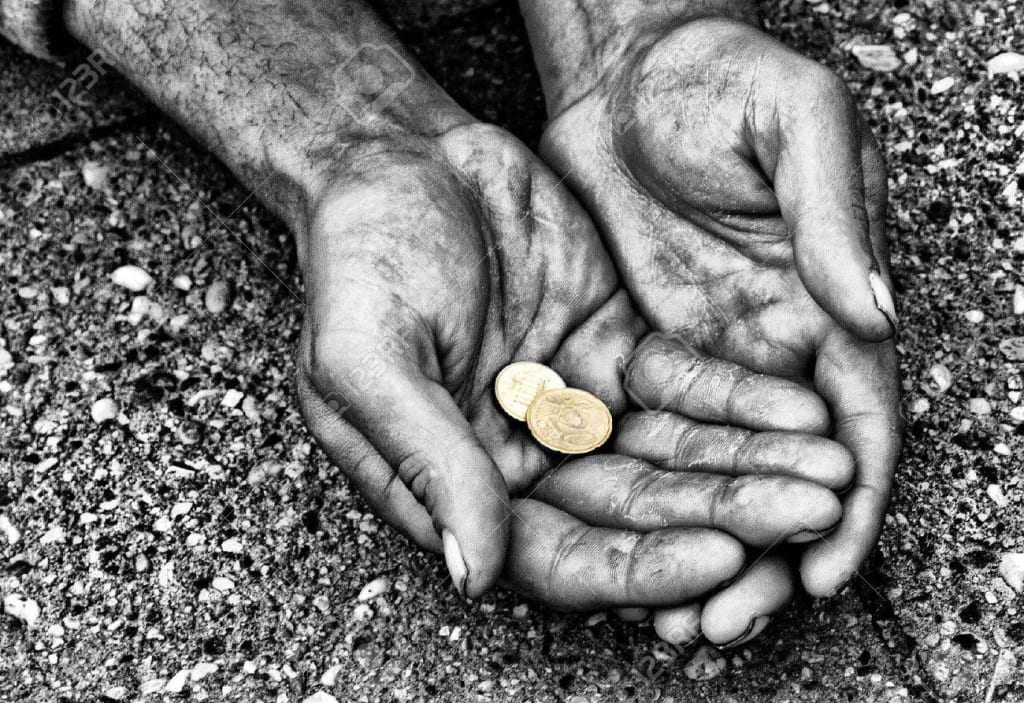 Poverty
1. Poverty:
Despite India's economic growth in recent years, poverty remains a significant issue. Approximately 21% of the population in 2019 lived below the poverty line, according to the World Bank.
2. Unemployment:
In recent years, the unemployment rate in India has been rising, particularly among the youth. India's unemployment rate in December 2021 was around 7.7%, according to the Center for Monitoring Indian Economy (CMIE).
3. Healthcare:
The healthcare system in India is underfunded and overburdened, and many people lack access to basic healthcare services. Additionally, the COVID-19 pandemic has exposed the vulnerabilities of the healthcare system in India.
4. Water scarcity:
In India, water scarcity is a growing problem as the population and demand for water both continue to rise. The World Resources Institute estimates that 21 Indian cities, including Delhi, Bengaluru, and Chennai, will run out of groundwater by 2020.
5. Environmental degradation:
India is facing a number of environmental problems, including air and water pollution, deforestation, and the loss of biodiversity. As a country that is highly vulnerable to the effects of global warming, India is also highly concerned about climate change.
6. Income inequality:
Income inequality is a significant problem in India, with a large gap between the rich and poor. According to the World Bank, the Gini coefficient for India was 0.51 in 2019, which is considered high. This means that the distribution of income in India is highly unequal.
There are several factors that contribute to income inequality in India. One of the main factors is the high level of poverty in the country. According to the World Bank, around 21% of the population lived below the poverty line in 2019.
Another major factor is the lack of access to education and job opportunities, particularly in rural areas. Many people in rural areas lack the skills and education needed to access good-paying jobs, which keeps them trapped in poverty.
Additionally, India's economic growth has been concentrated in certain sectors and regions, which has led to the concentration of wealth in certain areas and among certain groups.
The government has implemented policies and programs to address income inequality, such as the Mahatma Gandhi National Rural Employment Guarantee Act (MNREGA), which provides employment and wages to the rural population and the Pradhan Mantri Fasal Bima Yojana (PMFBY), which is a crop insurance scheme for farmers.
However, more needs to be done to address the underlying causes of income inequality and to ensure that all people in India have access to the resources and opportunities they need to improve their lives.
7. Education:
Despite progress in recent years, the quality of education in India remains a major concern. Many schools lack the resources and infrastructure needed to provide a good education, and there is a shortage of qualified teachers.
8. Corruption:
Corruption is a widespread problem in India and has been a major obstacle to economic and social development. According to Transparency International's Corruption Perception Index, India ranked 86th out of 180 countries in 2020.
9. Rural-Urban Migration:
India's population is rapidly urbanizing and this is causing a lot of problems. Overcrowding, lack of affordable housing, and lack of job opportunities in rural areas is driving a large number of people to migrate to the cities, causing strain on urban infrastructure and services.
10. Food Insecurity:
Food insecurity is a major problem in India, with millions of people facing hunger and malnutrition. According to the World Food Programme, around 194 million people in India are food insecure.
There are several reasons for food insecurity in India, including poverty, lack of access to food, and lack of access to nutritious food. Many people in India live below the poverty line and cannot afford to buy enough food to meet their needs. Additionally, many rural areas lack adequate infrastructure and transportation, which makes it difficult for people to access food.
The Indian government has implemented several programs and policies to address food insecurity, including the National Food Security Act and the National Nutrition Mission. However, more needs to be done to ensure that all people in India have access to enough food to meet their needs.
About the Creator
I like to write about true crime and do small investigations. I also write fiction crime and others sometimes....
Reader insights
Be the first to share your insights about this piece.
Add your insights