Thriving as an Artist
Overcoming the Doubts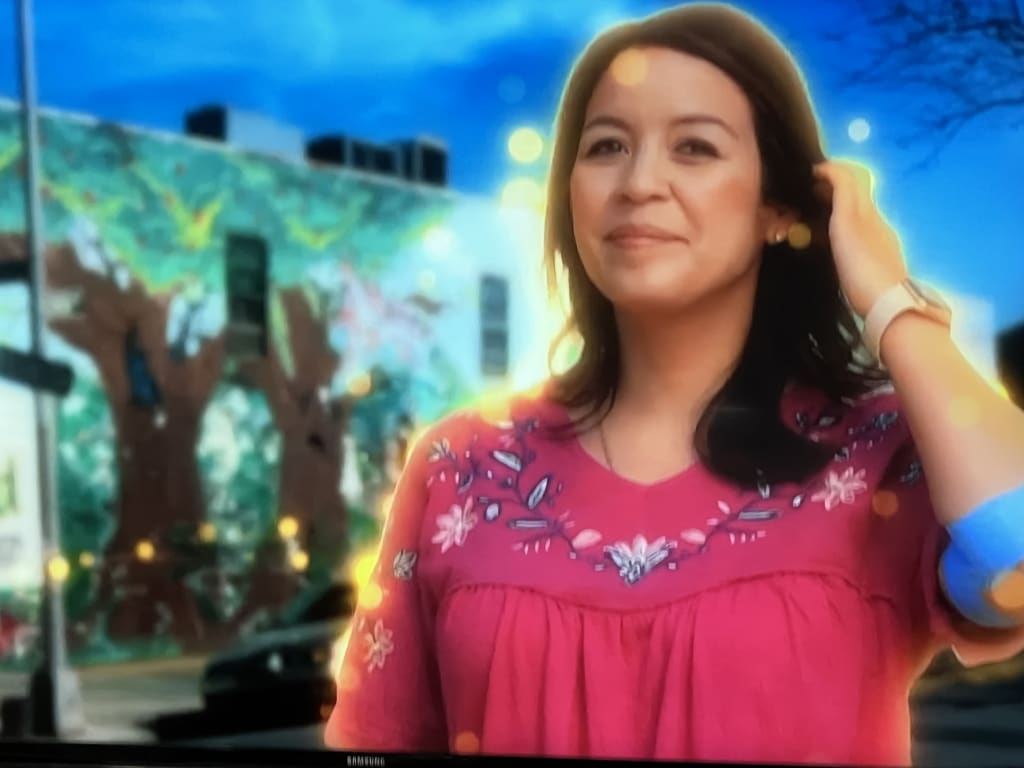 Be inspired to live out your dreams
There's so much that comes with choosing the career path as an artist. There's so much you don't learn until you start living out the experience. There are many people in your life who won't understand the sacrifices that come with what you're doing, the time constraints of not being able to make social events, or even family events on occasion. People will judge you for the decisions you make and the conditions you've chosen. Whether it's preserving your energy, saving your money, or being a minimalist. As someone who is living their dreams I'm not so concerned with materialistic things as many people are around me. There will be times you feel torn and misunderstood as an artist. You'll watch the news and wish you could do better for the world. There will be so many times you'll contemplate going back to a 9-5 for the security and benefits. Then you'll think about how far you've come and you won't want to part-time your dream, even if your journey is different.
I've always been very persistent. I knew this would be a necessary quality when I choose Entertainment as my career. I started with Music: Songwriting, Performing, and Recording. Then I decided to go into Acting in Films, Commercials, and Voice Overs. I knew I had to diversify if I wanted to be successful. So far I would say I've reached a humble level of success. I've had some really amazing opportunities! I am in awe of it when I think of all my experiences. I'm finally living out my dreams, even if sometimes it feels like it's on a small scale. Other times it feels like an uphill battle. Still I'm grateful for the experience. I'll admit, I definitely want to accomplish more! But I think it's normal to desire expansion so I continue to work hard towards that goal.
I'm a self-starter so it hasn't always been easy. When I'm performing it's the most rewarding experience. It literally feels like an exciting, adrenaline rush! As I'm coasting through the experience, it feels like everything I've worked hard for just "clicks" and I don't want it to end. I truly enjoy working on my craft and despite the challenges, I enjoy being here.
I know I'm still relatively young, I know I still have time to achieve my dreams. Sometimes I'm concerned with being "too old", but I know having those superficial thoughts about "industry standards" don't serve me.
So much is changing, so many people are achieving their goals later in life. It's absolutely inspiring and beautiful to see what others can achieve while staying focused on their dreams. When I see the satisfaction in others as they achieve a major milestone, it helps me to appreciate that I'm right on track. I try to support everyone I can. I try to avoid doubt and comparisons. I support as many people as possible because I enjoy doing so and I'm confident in myself while supporting them. In the past, I've had a significant amount of support. I believe it's important to reciprocate and pay it forward. We can create a positive ripple effect by supporting each other.
When I'm given the opportunity to shine, I do my best to rejoice in that moment. I prepare myself to be as great as I can be. For me, there's a spiritual component to it. By preparing and embracing that moment, I can use this opportunity to stand out. I've been lucky to be used so many times on the spot for opportunities that present themselves. I believe in doing our best and by using our instincts, our second nature kicks in. It's almost as if you're in a meditative state. There's so many times I don't know how it happened but right in that moment, everything flowed and I was able to fully appreciate being there apart of it.
I also realize how difficult it can be for me when I'm not creating. When I'm not doing what I love, I feel as if I'm not following my calling. It can take a toll on my mental health. There are consequences to me feeling unfulfilled. I feel like I'm not living up to my expectations. This can lead me down a dark path, even a temporary depression. The hardest part is staying motivated. Often times it feels like I must stay productive around the clock to keep everything balanced. Sometimes feeling this pressure makes me feel like I could do better or all of my work isn't great, but I feel it's super necessary to practice and continue to pour out the expressions or emotions we feel into our work as opposed to repressing them. Our art serves as an outlet to give us the therapy we need. That's what makes art, music, and film so magical! We find relatable works and feel inspired to create something similar to keep igniting our light and the light of others. If we don't use it, it serves as a point of reference or practice, and you can archive it. Artists are fearless, vulnerable, and strong! In my opinion, they're the greatest contributors in our society.
Keeping art projects funded can be so hard. If you're actively creating, funding projects can be a continuous challenge. I hope we can continue to grow our audience and find support in our friends, family, and the people who follow our work. We all need support. Especially independent artists who haven't fully "made it" yet!
About the Creator
A deep thinker who is always curious; sharing experiences and thoughts through stories and perspectives.
Reader insights
Be the first to share your insights about this piece.
Add your insights