The Ultimate Guide to Creating High-Quality Videos on a Budget
For Social Media Marketing and More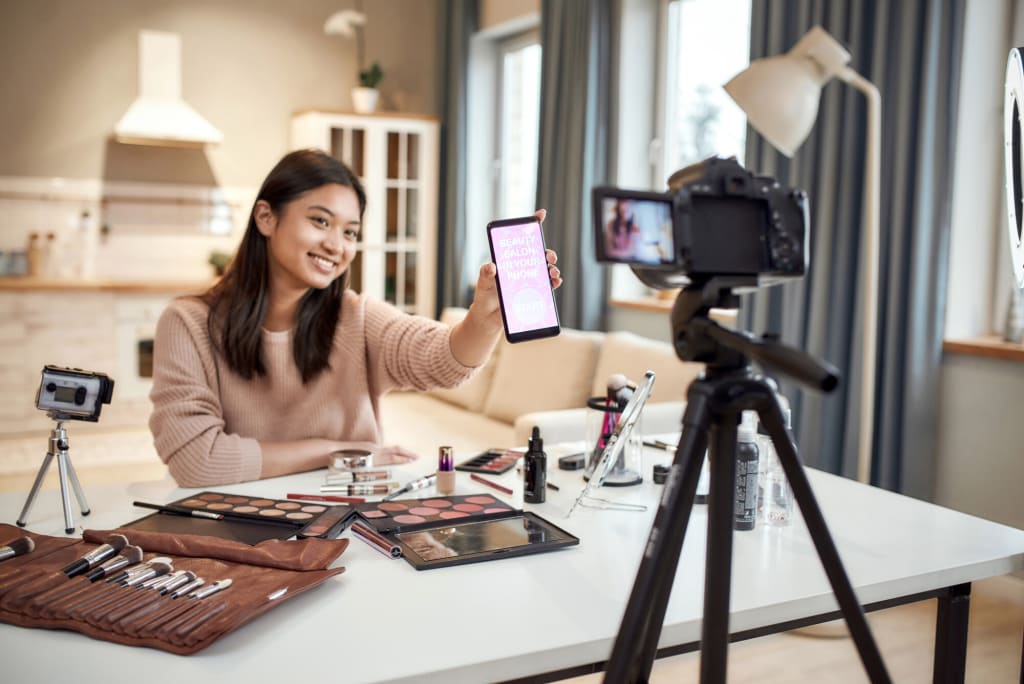 Do you want to get started posting videos on YouTube, TikTok, or Instagram? Or would you prefer to break into directing movies?
Video Making for Beginners is the ultimate resource for creating stunning videos for your business, blog, or social media platform. The book is also a helpful tool for people wanting to get into producing or directing movies on a budget.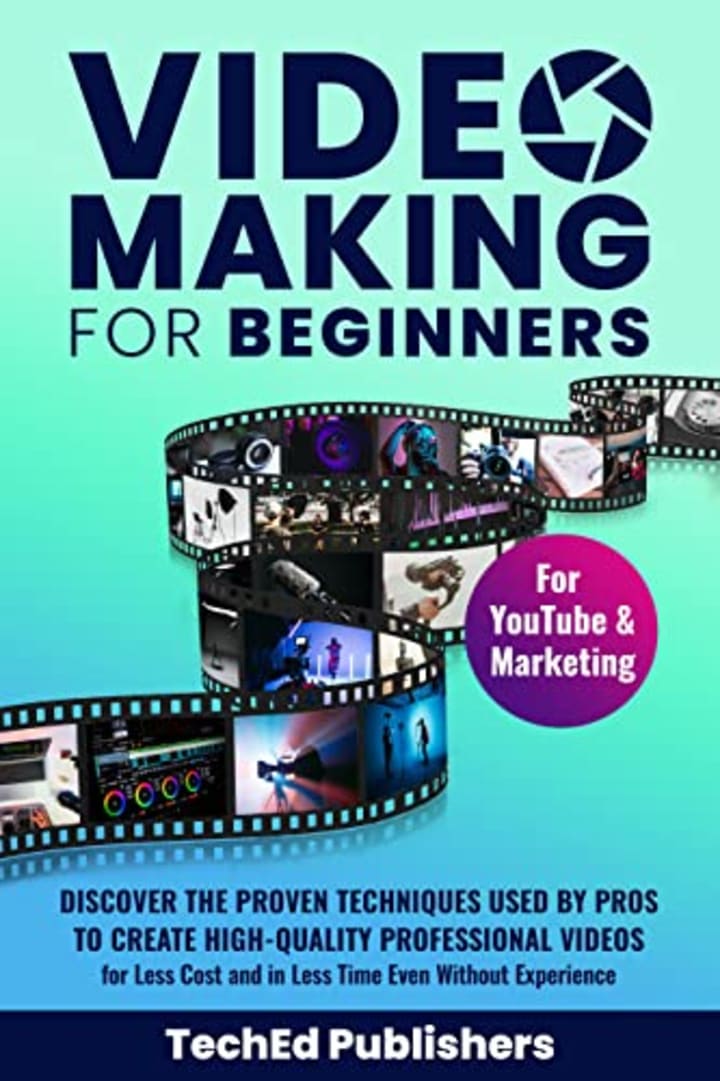 The detailed book (by TechEd Publishers) teaches you how to produce high-quality videos without breaking the bank on expensive equipment. The authors cover everything from equipment selection to script writing, filming, lighting, sound, music, editing, and marketing.
Written in clear and easy-to-understand language throughout, the book is perfect for beginners with little to no prior knowledge of video production.
In addition, the book's step-by-step instructions and plenty of examples will help you to quickly learn the necessary skills.
The book is divided into five sections:
I. Your Equipment (Cameras and Video-Making Accessories, including using your mobile phone);
II. Preparing to Shoot Your Video (Should It Be a Video?, The Video Budget, Video-Making goals, Brainstorming, and Writing Your Story and Script);
III. Creating Your Stage (Location, Background and Foreground, Lighting, and Audio);
IV. Shooting Your Video (It's All About the Shot, Composing the Shot, How to Improve Filming a Video, and Tips for Shooting Specific Projects); and
V. Post-Production (Editing Your Video and Sharing Your Video).
All aspects of video production are covered. While it's specifically aimed at beginners, experienced videographers can also find new tips and ideas within this book, making it an excellent resource for anyone looking to create high-quality videos on any budget.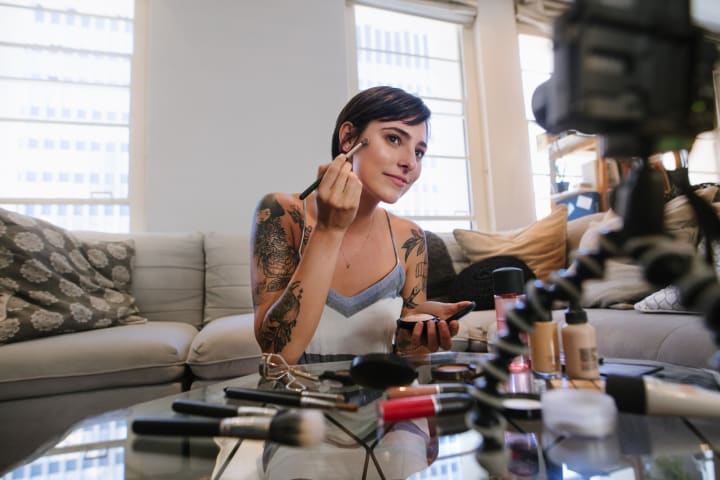 Invaluable Tips
One of my favorite sections of the book discussed picking the right video-hosting platforms. The author delves into the pros and cons of posting on Facebook, YouTube, Instagram, TikTok, and Vimeo. There are some real gold nuggets here.
There is also a good discussion of SEO (Search Engine Optimization), including handy tips for getting the basics of SEO right.
The section about writing stories and scripts was another favorite chapter. After reading that chapter, I now see how performing this step dramatically enhances the quality of your video and saves you a lot of time in the long run.
Many of us are prone to "winging it" when it comes to video production, but sitting down and describing the type of story you want to tell, along with considering the needs of your target audience, is invaluable.
The importance of high-quality audio is another thing many of us need to think about, but this book goes into great length on that subject.
The writing is concise and to the point. I appreciated how the author incorporated bullet points, the pros and cons of doing things a certain way, and valuable tips in each chapter.
Four Bonuses Included
At the end of the book, the author has provided four bonuses to get you started on using videos forsocial media:
FREE BONUS #1: Start Taking Better Videos With Your Phone Today.
FREE BONUS #2: What and Where to Post on Social Media + Cheat Sheet.
FREE BONUS #3: Social Media Video Specs Cheat Sheet.
FREE BONUS #4: When to Post on Social Media.
To get your free bonuses, click the link or scan the QR code provided at the end of the book.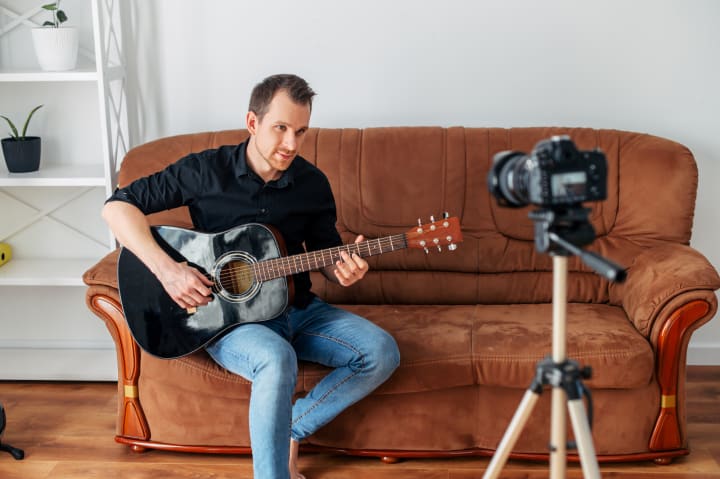 The Price Is Unbeatable
Video Making for Beginners is a recommended resource for anyone looking to learn how to create videos for work, social media marketing, or to get started directing your movies.
And you can't beat the ridiculously low price: It's currently only 99 cents on Amazon Kindle (90% off the print price of $9.97)!
Click here to check out Video Making for Beginners on Amazon and start your journey towards becoming a pro video maker.
Disclaimer: This article contains affiliate links. If you purchase through those links, I may earn a small commission at no extra cost to you. I appreciate your support!
Additional Disclaimer: The original version of this story was published on another platform. Link to original version: https://medium.com/smart-money-hustles/the-ultimate-guide-to-creating-high-quality-videos-on-a-budget-c26da437ca79?sk=ef1da57e64a79b99ef2a6171735d53d0
About the Creator
Attorney, writer, and content creator. I write about passive income, affiliate marketing, AI tools, legal issues, content creation, books, and side hustles. I live in New York City.
See more at www.bestmoneyhustles.com
Reader insights
Be the first to share your insights about this piece.
Add your insights