The beauty in graffiti's artform
An expression in freeform and freedom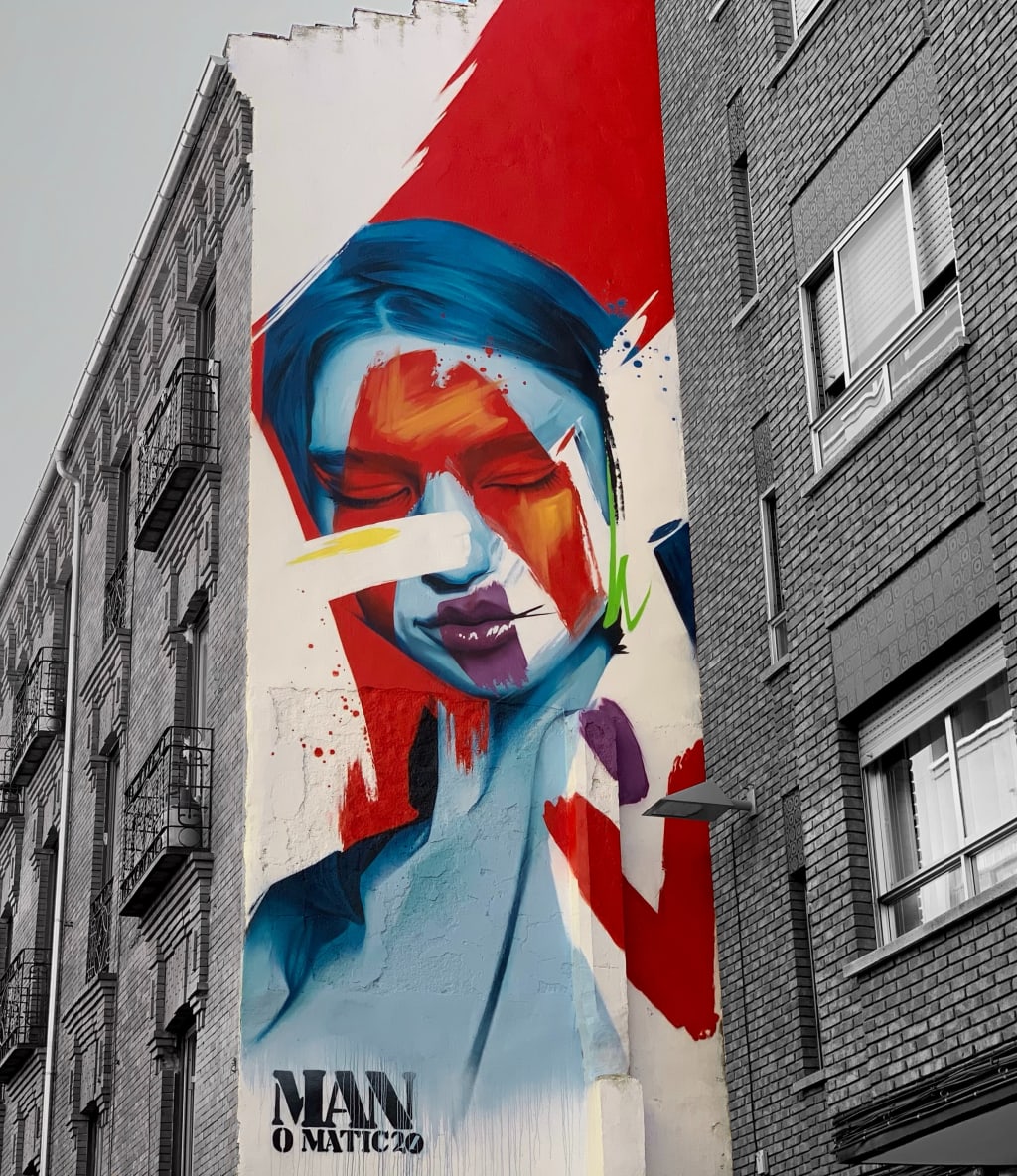 Adrian Santalla - Unsplash
Years ago graffiti was viewed as an illegal activity and condemned as malicious destruction of property. It was seen as mere vandalism by the wayward wanton youth who was a waster of time and was also a scourge on society. We never stopped to think that it was the youth trying to express themselves in the only way that they had available to them. That they found and saw beauty in the freeform of expression giving their voices an outlet and substantive value. Beauty is everywhere. One just has to look hard enough.
Nowadays everywhere that you look you can see the great potential of these artists displayed on canvases on any space that can be found to ostensibly accommodate an artist's keen eye for detail. They express themselves in fascinating works of art, all portraying the unique view of the particular individual's muse in the moment.
The diverse talent base of these individual creators is magnificent.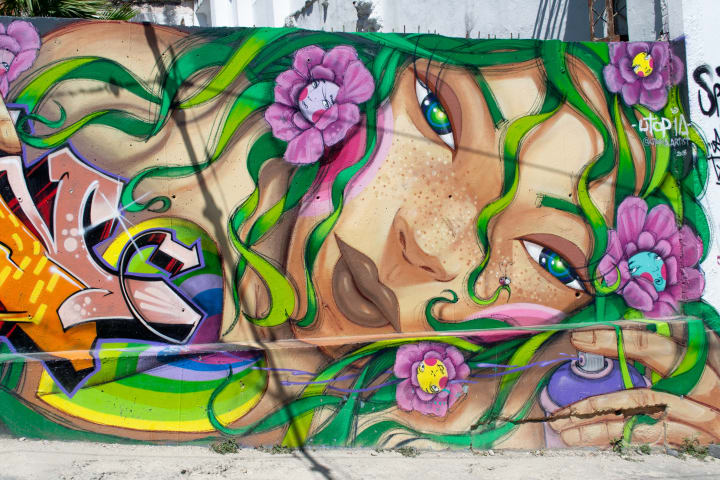 I remember seeing the first graffiti on walls back when they were mainly indecipherable abstract works. Back then it was not made clear what the artists wanted to portray. Since then however, the drawings and paintings have come a far way in taking on a life of their own, some emerging as distinct masterpieces.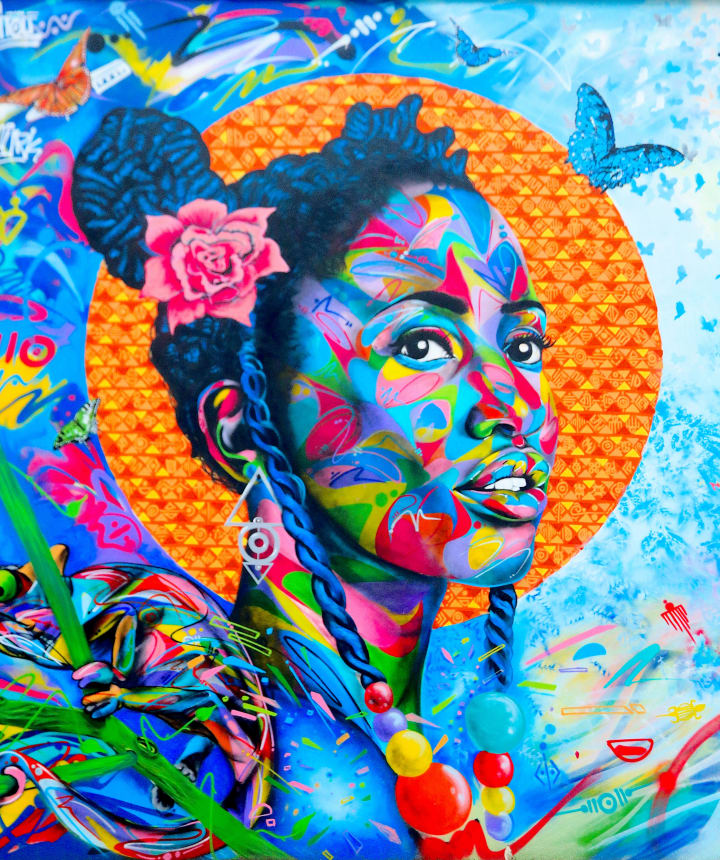 If we take a close enough look at these expressive portrayals of life in different representations of the everyday in motion, we may observe many different depictions of painting styles. We can see, the modernistic, the impressionist, the classical, the surreal, the cubist, the Chinese, the abstract among many more.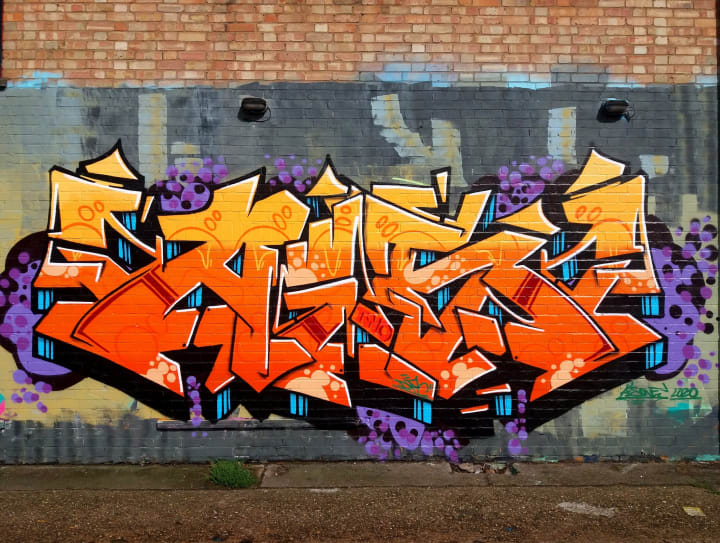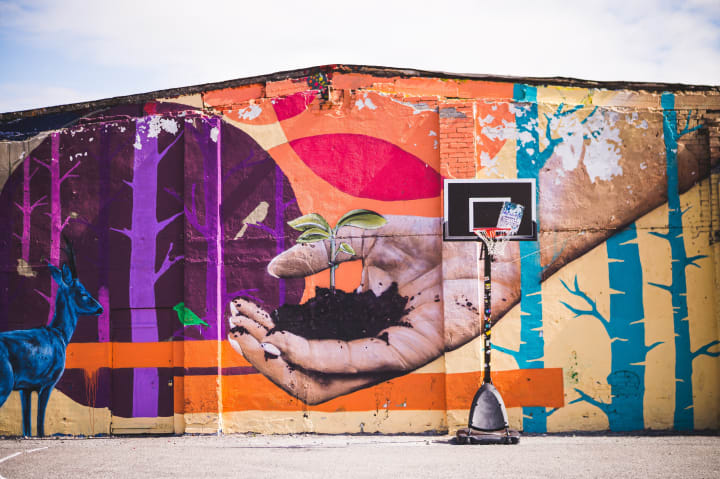 The definition of art is diverse. It covers many unique forms of expression, art in any form is an exploration or application of human creativity, skill and imagination. Art is not confined to realism, it is an attempt to paint what is felt and observed rather than what is expected.
Art is a diverse range of human activity, the resulting product involves creativity or imaginative talent expressive of technical proficiency, beauty, emotional power or conceptual ideas. There is no generally agreed definition of what constitutes art, and it's interpretation has varied greatly throughout history, and across cultures. The aesthetics of art are fully at the discretion of it's creators.(Wiki)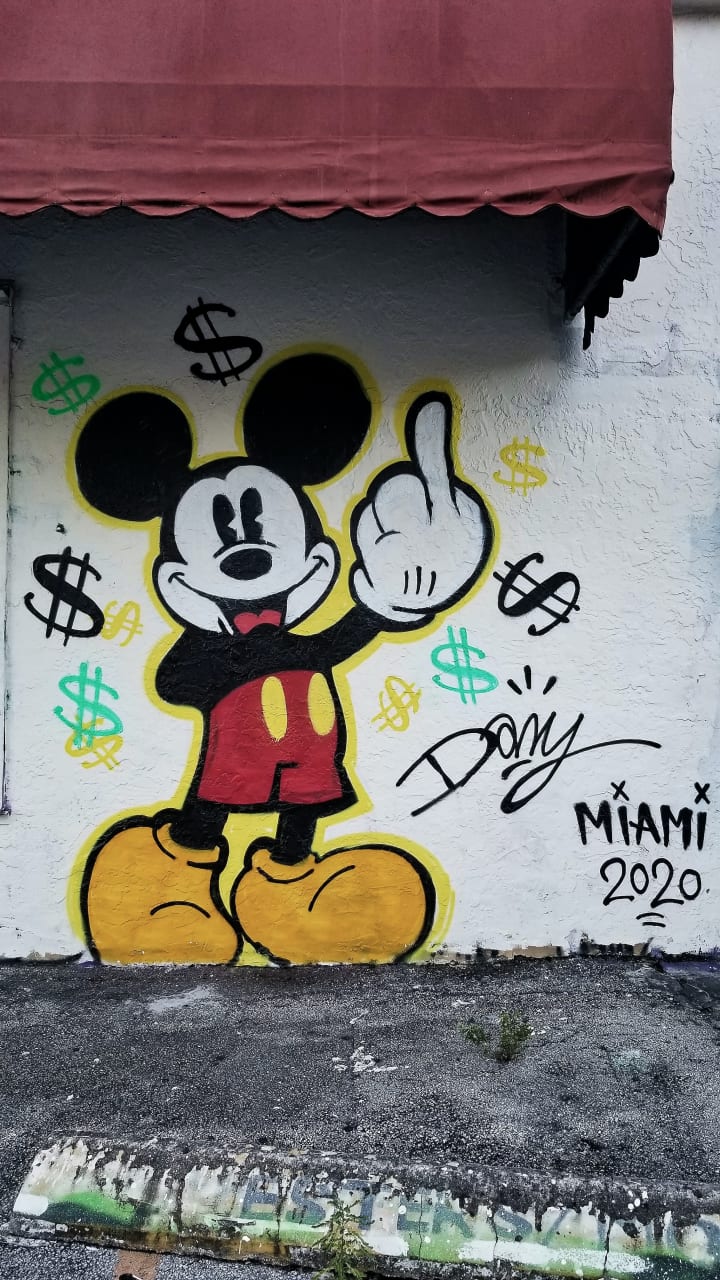 The methods adapted by each artist is open to the interpretation of the viewer based on the composition of color, contour, dimension, medium, melody, space, texture and value. Each form may include visual design principles, such as arrangement, balance, contrast, emphasis, harmony, proportion, proximity and rhythm.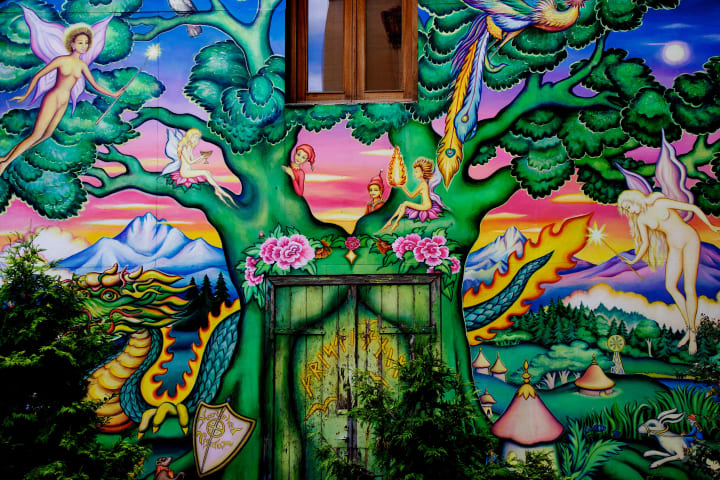 The intent of the artist plays a decisive role in the full meaning of a work of art, conveying the content or the essential main idea, while all other interpretations can be discarded. It defines the subject as the person's idea represented, and the content as the artist's experience of the subject. Example being a rendition of the Scales of Justice below: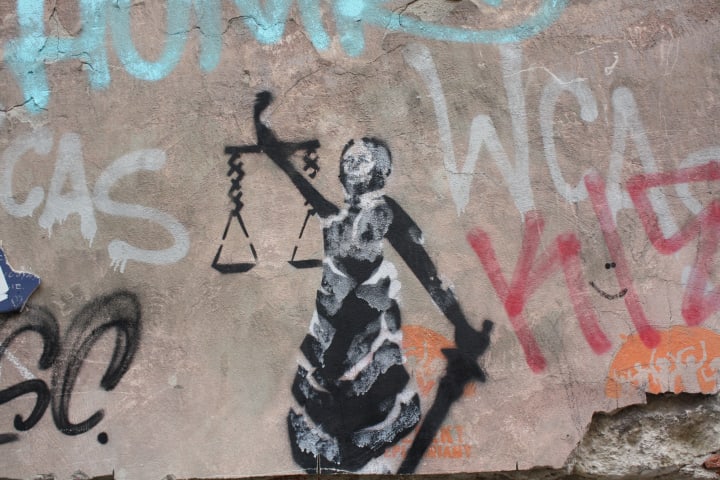 If the skill of art is being used in a common or practical way, it may be considered as a craft. On the other hand if it is being used in a commercial way, it may be considered Commercial art, instead of Fine art. Crafts and designs are sometimes considered as Applied art. Whatever the purpose of works of art may be, it is usually used to depict or communicate ideas such as in politically, spiritually or philosophically motivated art, to create a sense of beauty and explore the nature or perception for pleasure, or to generate strong emotions. Or there may be no purpose at all, except that the artist felt a need to express him or herself.
The nature of art has been described by philosopher Richard Wollheim as "one of the most elusive of the traditional problems of human culture". Art has been defined as a vehicle for the expression or communication of emotions and ideas, a means for exploring and appreciating formal elements for their own sake.
All art is at once surface and symbol. Those who go beneath the surface do so at their peril. Those who read the symbol do so at their peril. It is the spectator, and not life, that art really mirrors. – Oscar Wilde
We can all view the same art on a canvas, yet each of us will experience a different reaction and meaning to the artwork, in other words it mirrors who we really are and what it is that we choose to see.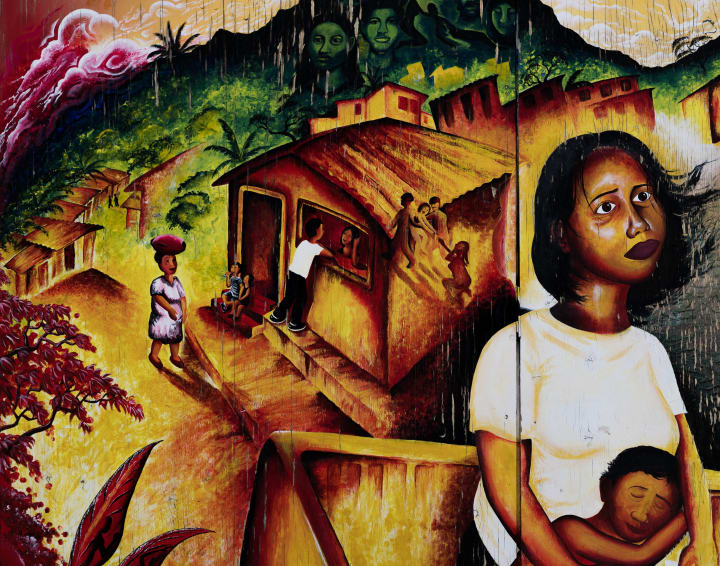 Graffiti artform is another classical example of hidden intellect and potential just screaming to be acknowledged. You see these expressionists in the movies either running from the authorities or assisting the protagonists in solving difficult riddles and conundrums of earth saving magnitudes. They have earned their little slice of fame. I sincerely hope that they are not having to run and hide anymore. Freedom to create is a right to be owned by all.
Beautiful minds. Beautiful art of expression.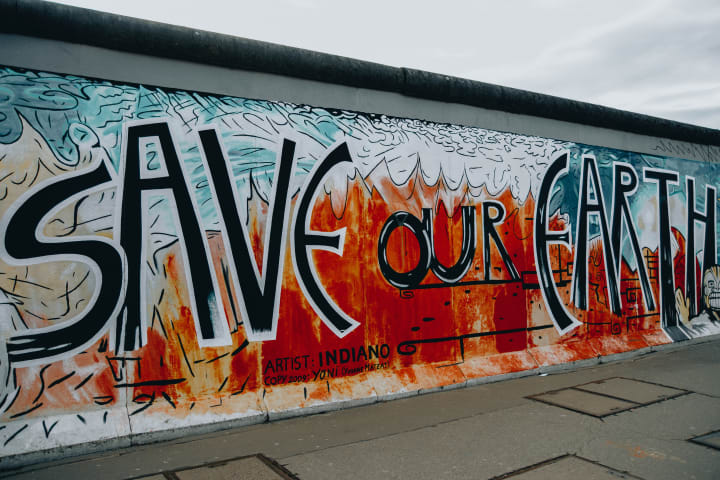 Mother nature herself is a huge canvas, presented to us for free, to explore, appreciate and drink in the beauty of the universe. We do with it what we will. Using her proffered gifts to us we grab on and create with freedom and free will. So write, paint, draw, discover, question and challenge our world to allow us to be whomever we want to be.
N.A.
About the Creator
Uk based. The journey of a thousand miles begins with one step. They diverge into diverse places and meet wonderous beings, in words I have met many. I value each writer equally, as I traverse through this wondrous writing/reading family.
Reader insights
Outstanding
Excellent work. Looking forward to reading more!
Top insight
Expert insights and opinions

Arguments were carefully researched and presented
Add your insights