Not earning money on Vocal? Get the most from the experience and better hone your writing skills.
Create positivity and gain knowledge
Teacherpeach.com
From a young age I realized that I was partly autodidactic. Some things I could learn from others without much of a problem, but there were other areas which, within reason, I should have adapted to like everyone else, but no matter how hard I tried, I could not master being tutored by another person.
Honestly, I thought that I was just stupid, mainly because I was sometimes ridiculed, laughed at or was horribly embarrassed by the negativity. Only later did I realize that I was my own unique person who just needed a different way of going about living my version of myself.
Basic things like learning to type (back when it was done old school), or driving a car. I mastered it only by teaching the skills to myself (I totally frazzled and frustrated my driving instructors). So (although not totally legal) and I do not recommend it to anyone, I jumped into the car for some hours per day by myself, and learned to drive, really, it took me a few years longer than anyone should have taken to earn my driver's license, all because I was wired different.
Before all that happened, there was math in school. I could not, for the life of me figure out what they were talking about. So, I spun things around and came up with the answers (sometimes) in my own way. Of course, I lost a great deal of points for not following the time tabled protocol. Hello! I still got the correct answers, mostly.
Being misunderstood sucks! Well, I also misunderstood me when I was growing up. Small wonder that everyone else did. I am not popular with my siblings. More misunderstanding. It has been hard to explain it to them, I hope time changes perspectives.
I had no idea then that there was a name for the phenomenon, AUTODIDACTISM. I am a partial autodidact.
The point to all this is that we sometimes have to see things through rose colored glasses that are a little askew sometimes.
The success of others can open our eyes to ways in which we can become better at the things that we aspire to achieve, and become better at being the person that we aspire to become.
We should learn from the methods employed by successful folks, because, I am sure that they learned from someone better than themselves, and the circle should continue and not be broken. We do not know the heartaches or pains that others had to endure to arrive at the crossroads or pinnacle of their fame and glory. We all learn from each other, it is not ignoble or dishonorable to strive for excellence by any means available.
To that end, the poem/song Desiderata by Max Ehrmann comes to mind.
We are all unique, all different, and endowed with idiosyncratic, quirky and individualistic traits. We should be taught from a very young age to love and embrace ourselves for who we are. Some of us are, I am sure, but for a vast number of others, like myself, we had to learn the hard way.
We may not all be successful by the standards of the world, but we should measure each hurdle overcome as a personal triumph and an individual achievement.
Whenever we read a book or a poem, at the beginning or the end there are introductions and credits, some, depending on the book, involves thanking a host of people and organizations for their kind and wonderful contribution to the outcome of the end to the literary journey and it's ultimate success into publication. Granted, not every story will become a resounding success. Some will soar on golden wings, some will walk, some will crawl, and still some will be quiet for a while until it is their time to shine.
I am saying that a good story usually takes more than one person to become a great story. Some of us are writing by ourselves, sometimes it is a necessity or a choice, or it is simply that we have no immediate other soul to assist us with our attempts at calligraphy and penmanship of our stories.
It takes a village to raise a child. It takes experience and willingness to learn along the way to become a better writer.
Everyone has an agenda. Vocal has theirs, it is their platform, their rules, their choice of whom they deign worthy of being their flowers on their chosen bouquets, or who will be the grass, the root, the leaves or the beautiful bulbs that shine at the pinnacle, receiving acclaim and monetary affirmation.
At any point the grass can become the root, the leaf, or surpass all to become the outstanding bulb or rose smiling at the very top.
It does not hurt to win awards, but the real award is feeling that individually, we are becoming better. Each of us must recognize the point at which our writing starts to become better, we must remain open to newness and change. If we remain stagnant, always doing the same things and not branching out and learning, we will not move forward, whether on Vocal or elsewhere.
I imagine that some of us joined Vocal because of the promise of monetary gain for our stories and poems, some of us joined for the love of aspiring to become a better writer, or just for the sheer joy of doing something that we loved. Maybe that promise of remuneration was vaguely implied or hinted at, maybe we misunderstood the message and joined up to make a reasonable sum of money.
We are finding out that we should not, as they say, quit our day jobs with this hope in mind. The young, the tech savvy, the gifted and the artistic have a jump on those of us, like myself, who are not so good with social media.
I have made tiny, tiny strides on Vocal, but great strides within my mind. The thing that I am most proud of is my sense of enlightenment in the new appreciation gained for the written word. I love reading. But I have found a greater and deeper meaning, expanding my mind beyond previous self limitations.
I would love to make lots of money. Who would not? But there will always be greater and lesser persons than myself.
There will always be persons who appreciate different things than I do. Some of us may write until the cows come home, but we will never make it, because it is not what the planters of the garden want or expect. They also expect every person to advertise on social media and everywhere and bring in new flowers to be planted.
It is my belief that Vocal is aiming to build a network of professional writers. So be as professional as you can be. Professionalism and class excel in all walks of life. Remember to do your spellchecks and your quick edits. We all make errors in our writing.
I could go on and on. It is up to each individual whether to stay and continue writing on topics that they really like to write, instead of what they are forced to write in order to fit into the in crowd. Maybe they will decide to find greener pastures to fulfill their desires.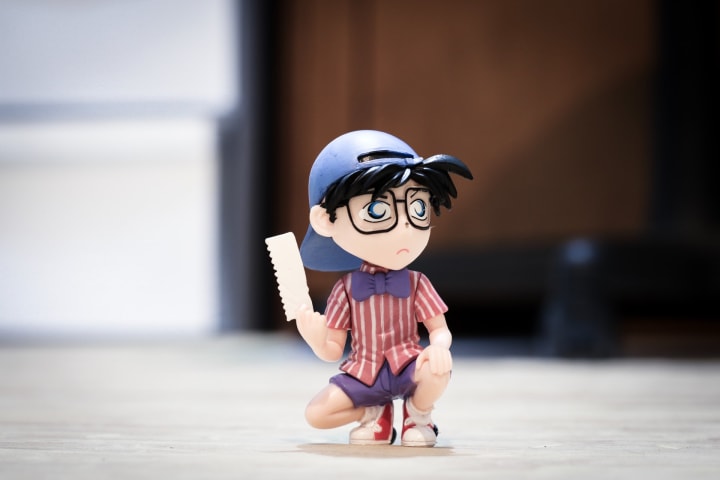 Best of luck on your decisions and happy writing.
N.A.
workflow
About the author
I am an aspiring writer and poet. I find words delightful. Every poem, or story that I read or write, enriches me. 'Read a thousand books (or stories), travel a thousand miles'.
Reader insights
Nice work
Very well written. Keep up the good work!
Top insights
Heartfelt and relatable

The story invoked strong personal emotions

Eye opening

Niche topic & fresh perspectives

On-point and relevant

Writing reflected the title & theme
Expert insights and opinions

Arguments were carefully researched and presented

Compelling and original writing

Creative use of language & vocab

Easy to read and follow

Well-structured & engaging content

Masterful proofreading

Zero grammar & spelling mistakes
Add your insights