Should We be Scared of ChatGPT?
Will ChatGPT make Vocal and Quora obsolete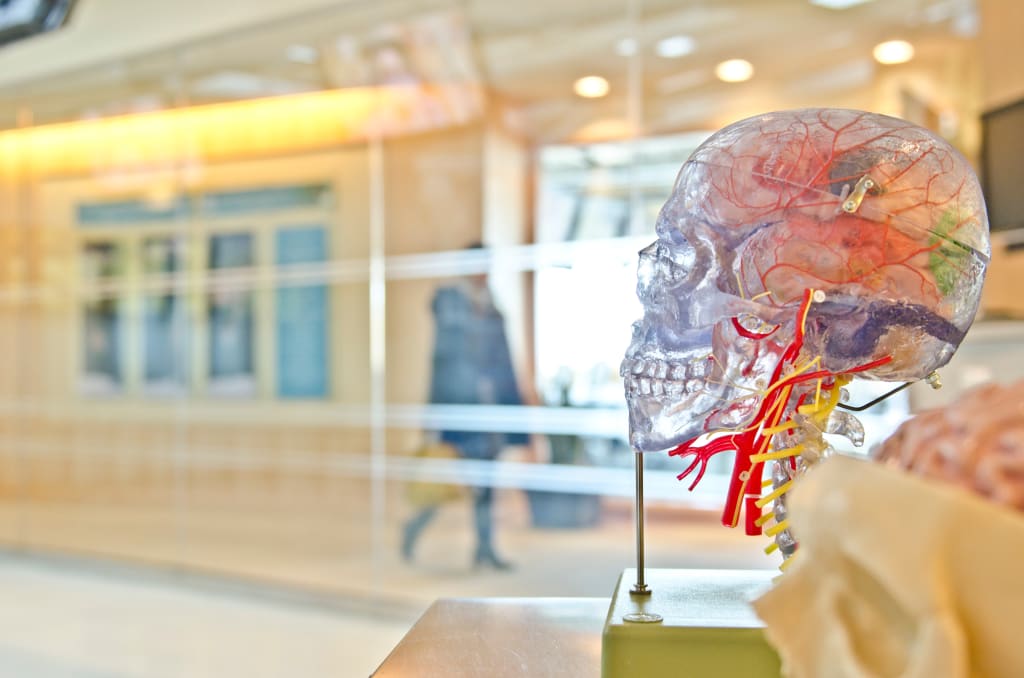 There is no denying that ChatGPT is a revolutionary AI platform that will change the way we produce content .
IT'S VERY HAUNTING!
Instead of refusing to accept or make use of the advances in technology that have just been available to us, we ought to embrace them.
For the past month, I have been testing out ChatGPT. Not just playing about with it, but intentionally probing its limitations to see where it fails and where it surprises me.
If you've done any internet marketing at all, you know that one way to generate revenue is to produce content that prompts readers to visit affiliate or subscription pages.
Although this does its intended job, it takes a lot of time and effort to get the content ready. You'll need to decide what to write about, find relevant information and inspiration, craft your piece, and check it for errors. Those who plan to write short stories, write lengthy ebooks, or publish physical books on Amazon may find this discouraging.
This is what is expected of any content development project:
-Spend a lot of time looking for inspiration to write about.
-Put forth extra time to make sure your writing is flawless.
-Pay a freelancer a lot of money without knowing if they are any good or not.
If you're frustrated because you have no idea what to write on a certain topic, that's because you don't know enough about it.
The greatest difficulty arises when prompt delivery of content and ideas is essential.
The process is so time-consuming and complicated that few people bother to create the content that is the key to modern success.
Furthermore, you need interesting material to make money on through Kindle and physical books.
People who give up before they've even started usually end up with subpar outcomes and regret over their investment of time, money, and energy.
I consider myself to be one of those people who constantly keeps an eye out for new developments in their field that they may profit on.
And I've found one that ChatGPT does completely baffled me. I did hurried to employ this technology, and a brand new world suddenly materialized before me.
We are just just starting to look into this new period that has dawned — A.I for content creation
It is out of this world , for a old senior who pen all words to form a article , it is extraterrestrial capabilities to define this chat device as it reply as a chat for what your asked .
Within seconds, you can have an entire article, essay, product review, suggestion, or interview question written for you, as well as the ability to give credence to your wildest imaginings and write about topics you've never heard of before. Plus, it can be done in any language! That's really bonkers.
Although ChatGPT has entered mainstream usage, it is typically reserved for less complex jobs. There is a lot more utility available to you in the software.
The hardest part will be thinking of a single line of text to provide the program specific instructions. Another option is to just discuss oneself in order to develop content about oneself, one's enterprise, one's products, or one's services.
It's the same as having a team of maybe 10 professional writers on call, all with advanced degrees from prestigious institutions. And the quality is quite high across all languages. What's more, you can have its output translated into whatever language you desire, be it Chinese, Japanese, Vietnamese, or any other language in the world.
I made an effort to ask ChatGPT
-Novel-writing advice, beginning with the blank page and continuing until the final chapter.
-Writing a nonfiction book on a topic of your choice.
-The best way to write impartial, up-to-date product evaluations, including the pros and cons.
-The quickest and easiest way to come up with complete masterpieces in the form of articles.
-Methods for quickly and simply creating cookbooks and other culinary tomes.
My tried-and-true method for creating posts for your and your audience's social media profiles.
The best method for writing poetry
This is my go-to method for making top-notch quizzes and workbooks.
Also, how to detect for plagiarism in a translated document.
I felt maybe we can keep the program processing your texts indefinitely.
Yet all these question receives a negative response.
ChatGPT is a language model that can produce text in response to a question or statement.
It can't create written works like novels or nonfiction books on its own. But it could help with writing by giving you some pointers or prompts to get you started.
It is unable to create modern product reviews, beautiful articles, or delicious recipes and cookbooks. It also lacks the ability to develop content for social media, write poetry ,create worksheets or quizzes, translate text, or identify instances of plagiarism.
In addition, it can't train to be a writer or devote significant time to working on texts. Finally, it can't come up with an endless supply of plots for new Kindle ebooks or physical books.
These are straight answer , but it provide and allow modification program to enhance to work around it to complete your task to the above ,and thats the secrets ,but It will make you go in circles before you can managed to get what you what
What's most important to you as a publisher?
In light of Google's latest rules and the information I've gleaned from SEO communities, I decided to put ChatGPT and Jasper's output through three separate AI checker programs to see how well they detected artificial intelligence (AI)-generated material.
I tried out three different AI tools, and they all agreed that the ChatGPT content was entirely generated by bots, whereas the Jasper content was only 98% likely to have been written by humans.
The reason for this is likely that all content generated is stored as part of the open-source AI code OpenAI, which is used by ChatGPT and many comparable programs. What this means is that the material it generates for you will be stored in a publicly available database and may be retrieved using a variety of artificial intelligence content "checker" applications.
Moreover, I'm willing to bet that Google can figure out whether it's AI if these new third-party tools can
This reinforces the advice I gave in the previous article : utilize it for ideas, brainstorming, research, and so much more, but don't let it replace your writing efforts when it comes to blog posts and articles unless you want to get in Google's bad graces.
About the Creator
Estalontech is an Indie publisher with over 400 Book titles on Amazon KDP. Being a Publisher , it is normal for us to co author and brainstorm on interesting contents for this publication which we will like to share on this platform
Reader insights
Be the first to share your insights about this piece.
Add your insights