Seductive Secrets: Ibiza's Enigmatic Private Parties
Get a sneak-peak at another side of Ibiza nightlife.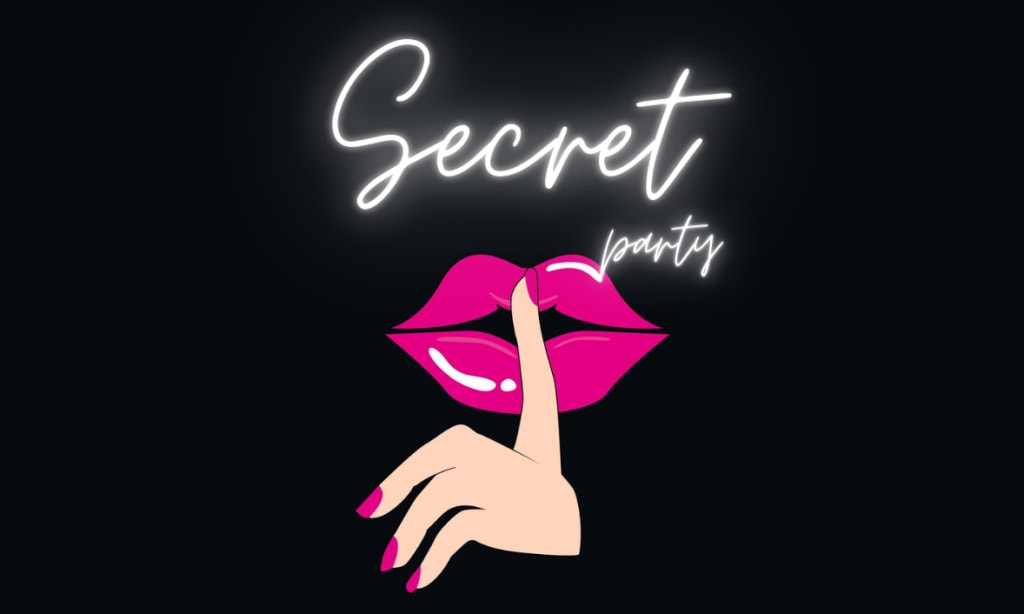 As someone who has spent 20 incredible years on the mesmerizing island of Ibiza, I can personally attest to the allure and excitement of its secret private parties. Having been fortunate enough to attend countless clandestine gatherings, I have experienced firsthand the thrill that comes with being part of these exclusive and often illicit events. In this blog, I aim to share my passion for Ibiza's hidden gem - the secret private parties - and shed light on why they are so captivating for those lucky enough to participate. So, join me as we unravel the enigma and embark on a journey through the remarkable world of Ibiza's clandestine soirées.
Exclusivity Beyond Imagination
Secret private parties in Ibiza epitomize the notion of exclusivity. Held in undisclosed locations, these events are shrouded in an air of secrecy, accessible only to those in the know. The guest list is meticulously curated, ensuring that attendees are a mix of influential personalities, industry insiders, and trendsetters. This heightened level of exclusivity creates an aura of anticipation, making attendees feel like they are part of an elite group with privileged access to the island's most coveted experiences, including the forbidden.
Unconventional Venues
One of the most alluring aspects of secret private parties in Ibiza is the unconventional venues chosen for these events. From hidden coves and majestic cliffside villas to secluded beaches and luxurious yachts, the chosen locations add an element of thrill and adventure to the proceedings. Moreover, the fact that some of these parties may take place in clandestine or unauthorized venues adds an extra layer of excitement, knowing that you are partaking in an experience that exists on the fringes of legality.
Cutting-Edge Musical Experiences
Ibiza is renowned for its electronic music scene, attracting the world's best DJs and producers. Secret private parties take this experience to the next level, offering a more intimate setting for attendees to enjoy exceptional music performances. Imagine being in a small, exclusive venue, with a top-tier DJ spinning tunes that are specifically curated for the occasion. The energy and connection between the DJ and the audience become heightened, creating an electrifying atmosphere that is difficult to replicate elsewhere. The knowledge that you are experiencing this musical extravaganza in an underground and unauthorized setting intensifies the excitement.
Surprise Performances and Special Guests
Another thrilling element of secret private parties in Ibiza is the possibility of surprise performances and appearances by renowned artists. These events have seen surprise sets from internationally acclaimed DJs, live performances by famous musicians, and even appearances by A-list celebrities. The clandestine nature of these parties adds an extra allure to these surprise moments, as they often take place in locations that are not officially sanctioned for such gatherings, making it an illicit experience.
Immersive Themes and Productions
To elevate the overall experience, secret private parties often incorporate immersive themes and extravagant production elements. From elaborate stage designs and stunning visual effects to dancers, acrobats, and fire performers, these events are meticulously crafted to provide a multi-sensory journey. Attendees find themselves immersed in a world of fantasy and creativity, where every detail is carefully considered to ensure an unforgettable night. The knowledge that you are partaking in an event that may be operating in the shadows only amplifies the thrill and adds an edge to the entire experience.
In the vibrant tapestry of Ibiza's nightlife, secret private parties stand out as the epitome of exclusivity, excitement, and unforgettable experiences. These covert gatherings, held in unconventional and sometimes unauthorized locations, create an air of mystery, anticipation, and, yes, even a touch of illegality. For those seeking an extraordinary and forbidden adventure, secret private parties in Ibiza offer a tantalizing opportunity to submerge in the magic of the island.
Fátima Hernandez is seasoned professional with over 20 years of experience in Ibiza's nightlife industry.
Throughout her career, she has worked for some of the top companies on the island, including Amnesia, Lio, the Pacha Group, and the Cipriani Group, in various roles such as artistic manager, director of image and public relations, and general manager. These experiences have given her a deep understanding of the local scene and its needs, as well as the ability to manage diverse teams, coordinate complex events, and deliver exceptional service to high-end clients.
Currently, she is running her own consulting and event planning business, where she provides market research, strategic planning, and brand positioning services to new businesses entering the Ibiza market. She also organizes private events of all kinds, from corporate launches to weddings and personal celebrations, handling all aspects of the production, from concept design to execution. In addition, she offers personalized concierge services to VIP clients, such as transportation, accommodation, reservations, and entertainment.
She is proud to say that her most recent project, Konnected, was a highly successful party that she hosted at the W Hotel last year 2022. It is a testament to her creativity, attention to detail, and ability to deliver memorable experiences.
Her extensive experience, deep knowledge, and passion for the nightlife industry, combined with her strong organizational, communication, and leadership skills, make her a valuable asset to any company that seeks to thrive in Ibiza's competitive market.
Please visit her website at fatimahernandez.net to learn more about her background and services, and feel free to contact her if you need her services.
About the Creator
Fátima Hernandez is a seasoned professional with over 20 years of experience in Ibiza's hospitality industry.
Reader insights
Be the first to share your insights about this piece.
Add your insights