How a Team's Accomplishments Reflect a Leader's Skills
A successful business starts at the top.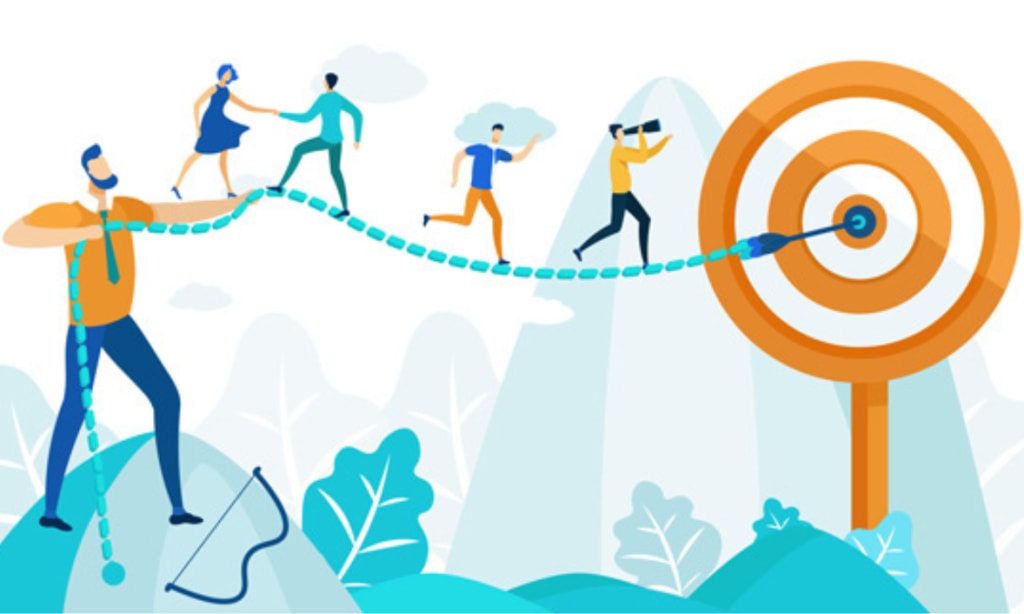 What sets a boss apart from a leader? Often, the term "boss" is used to describe someone who manages people and tasks, but a true leader goes beyond just managing. A leader inspires and guides their team to reach new heights of success, and fosters an environment of growth and innovation.
Here are some key characteristics of a great leader in the workplace:
Vision
A leader has a clear vision of where the company is headed, and communicates that vision to their team in a way that inspires and motivates them to work towards a common goal.
Communication
A great leader is an excellent communicator, able to clearly articulate expectations, goals, and feedback to their team members. They are also great listeners, taking the time to hear and address concerns and suggestions from their team.
Empathy
A leader understands that their team members are human beings with their own needs, goals, and challenges. They take the time to build relationships with their team and show empathy and understanding when needed.
Accountability
A leader takes responsibility for their actions and decisions, and holds themselves and their team members accountable for their work and results.
Creativity
A great leader is able to think outside the box and come up with innovative solutions to problems. They encourage their team members to do the same, and create an environment that fosters creativity and innovation.
Coaching and Mentoring
A leader understands that their job is not just to manage tasks, but to help their team members grow and develop as professionals. They provide coaching, mentoring, and support to help their team members achieve their full potential.
In addition to the characteristics mentioned above, a great leader must also be willing to "get their hands dirty," that is, to directly involve themselves in the team's daily tasks to help foster efficiency and camaraderie. A leader who doesn't mind serving a table if needed, or grabbing a broom and sweeping if they see the cleaning person is busy, sends a powerful message to their team: that no one is above the tasks necessary to get the job done.
This type of leadership behavior can have a significant impact on team morale and productivity. When team members see their leader working alongside them and demonstrating a willingness to help out, it creates a sense of unity and purpose within the team. It also shows that the leader is invested in the success of the team, not just in their own personal achievements.
Furthermore, leaders who are willing to get their hands dirty gain a deeper understanding of the challenges their team members face on a daily basis. This understanding can help them make more informed decisions about how to allocate resources, delegate tasks, and support their team members.
In conclusion, being a great leader requires more than just managing people and tasks. A great leader must possess a clear vision, excellent communication skills, empathy, accountability, creativity, and a commitment to coaching and mentoring their team members. Additionally, leaders who are willing to get their hands dirty and work alongside their team members demonstrate a powerful commitment to their team's success and well-being!
Fátima Hernandez is seasoned professional with over 20 years of experience in Ibiza's nightlife industry.
Throughout her career, she has worked for some of the top companies on the island, including Amnesia, Lio, the Pacha Group, and the Cipriani Group, in various roles such as artistic manager, director of image and public relations, and general manager. These experiences have given her a deep understanding of the local scene and its needs, as well as the ability to manage diverse teams, coordinate complex events, and deliver exceptional service to high-end clients.
Currently, she is running her own consulting and event planning business, where she provides market research, strategic planning, and brand positioning services to new businesses entering the Ibiza market. She also organizes private events of all kinds, from corporate launches to weddings and personal celebrations, handling all aspects of the production, from concept design to execution. In addition, she offers personalized concierge services to VIP clients, such as transportation, accommodation, reservations, and entertainment.
She is proud to say that her most recent project, Konnected, was a highly successful party that she hosted at the W Hotel last year 2022. It is a testament to her creativity, attention to detail, and ability to deliver memorable experiences.
Her extensive experience, deep knowledge, and passion for the nightlife industry, combined with her strong organizational, communication, and leadership skills, make her a valuable asset to any company that seeks to thrive in Ibiza's competitive market.
Please visit her website at fatimahernandez.net to learn more about her background and services, and feel free to contact her if you need her services.
About the Creator
Fátima Hernandez is a seasoned professional with over 20 years of experience in Ibiza's hospitality industry.
Reader insights
Be the first to share your insights about this piece.
Add your insights