Podcasts on Choosing a Career
Podcasts are convenient, entertaining ways to listen and learn about every aspect of life, but they can also be powerful tools for improving your life as well. Here are some of the best podcasts on choosing a career to help you do just that.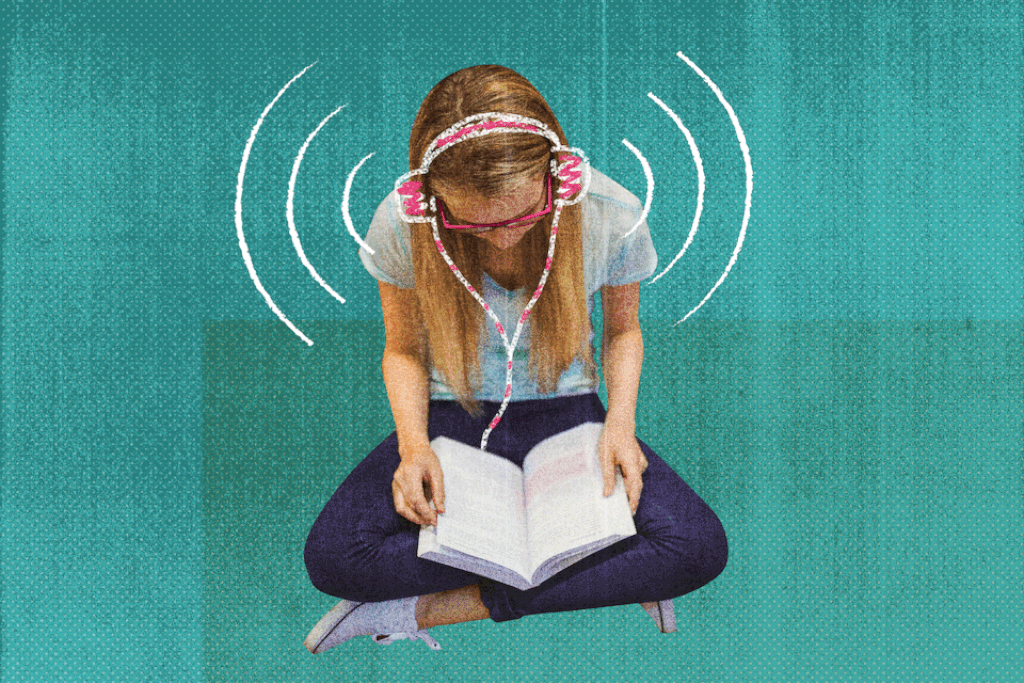 It's easy to commit to "following your passion" in theory, but what if you don't even know what your passion is? For most people, choosing a career is something that takes some thought and introspection, not something that you just know from a young age. Luckily, there are a lot of people out there with advice to help you choose the career that's right for you. In the current age of technology, it's easier than ever to get that advice in a quick, entertaining, hassle-free way: through podcasts. It's not always easy to just pick up one of the best books for career guidance and know your calling. Though there are more specific podcasts for improving your life, here are some of the best podcasts on choosing a career that will help you plow through all the weeds, and take hold of the roots of your life.
From the very first episode, which talks about using creativity to unlock your dreams, instead of trying to make every decision and pursue every path based solely on logic, The School of Greatness features a podcast for everyone seeking inspiration and advice from people who pursued their dreams, and succeeded. You'll hear from successful people in business, athletics, creative pursuits, and more. Every episode of this podcasts offers inspirational anecdotes, practical advice, and trade secrets from some of the world's most successful people. In the end, you'll be inspired to pursue your own success, equipped with everything you need to do it.
The Classy Girl Career Podcast is a production dedicated to the practical side of pursuing your dreams: how to find success in job interviews, public speaking, starting in a new field, and more. The host, Anna Runyan, speaks from experience, having pursued her passions in the creation of the website Classy Career Girl, a further resource for inspiration and practical advice on changing careers or succeeding in yours. Given this perspective, this podcast will be especially impactful for any just-starting entrepreneurs out there, or those considering taking that leap. However, her advice is wide-ranging and beneficial to people in many different circumstances. Ultimately, this site and podcast are both great resources for anyone seeking happiness through work, life, and the way the two interact.
Expressness Radio is another one-stop shop for all things career. Advice, anecdotes, exercises, and more abound in Jessica Smith's humorous and useful podcast. This is also one of the most personality-packed podcasts you'll come across, ensuring that you won't get bored while you binge all 76 episodes. Although the show is no longer actively being updated, you can still find a slew of the insights and advice available on this channel in order to figure out how to switch careers successfully. It's not just for people who are trying to decide on a career, it also offers a ton of practical advice on personal branding, tips and tricks for job interviews, résumés, and even how to stand out amongst your co-workers in whatever career you choose to pursue, current or otherwise.
Happen to Your Career might be the gold standard for career advice of all kinds. It's certainly one of the best podcasts for choosing a career, with both inspirational and practical advice on making those decisions, and, of course, carrying them out effectively. It doesn't do you much good to know what you want to do, if you still have no idea how to do it. With this podcast, you can step confidently towards your new career, whether you're just starting out, looking for a career change, or finally pursuing an old dream. Hosts Anthony Barlow and Mark Sieverkropp are joined by various guests in almost 250 different episodes and counting, making for a nearly endless source of knowledge and advice from career coaches, business owners, and other successful people who have proven that it's possible to pursue your dream career and achieve a happy life.
For a more narrowly focused podcast on choosing a career, Find Your Dream Job is a down-to-earth, straightforward source of advice, exercises, tips, and tricks for choosing the right career for you, making that career change successfully. Mac Prichard and the Mac's List Team seek to provide their listeners with a versatile toolbox of skills, exercises, and knowledge to help them choose a career, and give them an edge in getting into it. Such advice includes basics like marketing yourself in résumés and interviews, as well as insightful thoughts on how professionals can use social media and more.
How Did You Get Into That? is an incredibly popular and well-reviewed podcast for those looking to choose a career, and those just interested in the entertainment and educational value of podcasts. Still, it is certainly one of the most useful podcasts on choosing a career, as it provides anecdotes from and discussions with real people who found their happiness in interesting careers. This is an especially beneficial podcast for those who are seeking a career change or trying to decide on a career, but feel that there is no way to make a living out of the things they actually enjoy doing, or even for those that feel no career could really make them happy or keep them interested. It's also a podcast for the dreamers, offering direct anecdotal evidence that pursuing your dreams can pay off, including specific advice on how the people in these industries have succeeded. Guests include successful people in the fields of business, art, music, science, athletics—basically, anything and everything.
Not everyone adores podcasts as much as I do, I know. So for some, the prospect of sifting through hundreds of episodes to get the most out of a podcast might be daunting. Have no fear—if you're just looking for a convenient, to-the-point podcast on choosing a career, host Scott Anthony Barlow has you covered. This 9-episode podcast has long ended, but remains a useful tool for anyone who has struggled to find their passion and pursue their dream job. It's a practical, step-by-step guide on listening to yourself and finding work you love, not just work you tolerate. Plus, the short, single-season podcast can be listened to in less than 3 hours, so you can get your new career started right away.
Career Relaunch is one of the best podcasts on choosing a career for anyone determined to make a career change. In part, it provides inspiration for those who want to start a new career, but hesitate due to the risks. It also provides practical advice, so that inspiration doesn't go to waste. If you're unhappy in your job and are considering new career paths, but feel daunted by the prospect of starting over, this is the podcast for you. It will walk you through both the good and the bad things that usually happen when you make a career change, and help you take the necessary risks with the confidence and assuredness that, despite the ups and downs, you can succeed in a new career.
48 Days to the Work You Love is a radio show and podcast by host Dan Miller, bestselling author of the book with the same name. His book, show, and podcast are all there to help you and guide you through the soul-searching process of choosing a career, and the nitty-gritty side of making it happen. He seeks a balance out of the two aspects of making a career change, offering both inspirational advice on digging deep and following your heart, as well as practical tips and tricks on breaking into a new job market in order to set out on new career paths. One major takeaway of this podcast is the idea that you're not beholden to the jobs you can find in the standard job market. From Dan Miller himself, "If you don't find a job, create something that gives you meaningful work."
For the nitty-gritty details from the mouths of experts, Career Cloud Radio is a source of endless insight and information. Guests include career coaches, professional résumé writers and coaches, HR experts, and more. These industry professionals have the inside scoop on your job search, and are incredible sources of advice from the other side. This is often the most daunting and difficult part of making a career change: finding a job. With these insights, advice, tips, and tricks available to you though, your job hunt will go much more smoothly, and you'll soon be well on your way to the career of your dreams.