How To Switch Careers Successfully
To have a successful career change, you need to perform self-assessment first. Then, evaluate your skills, devise strategies, and explore alternative careers.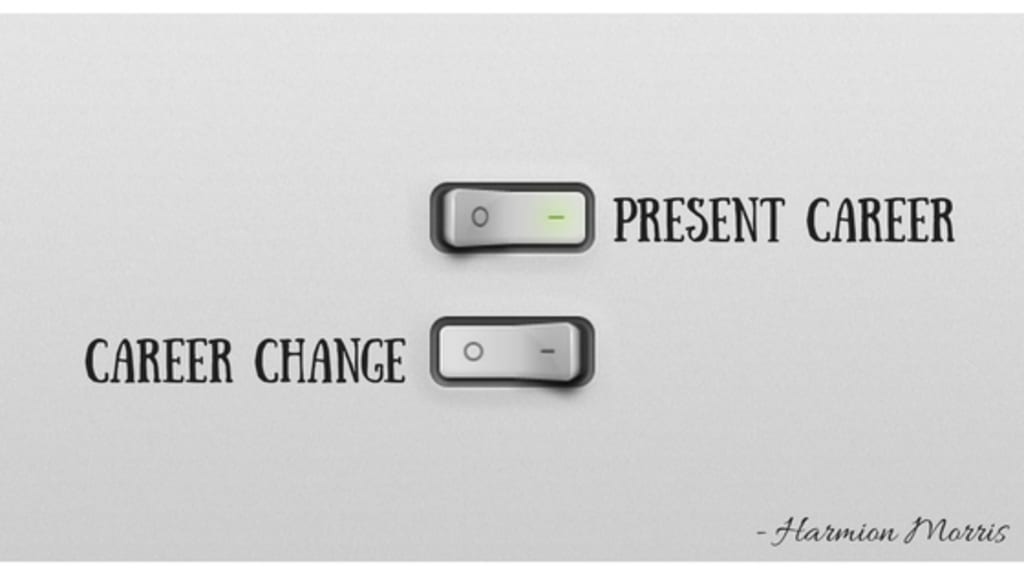 Switch Careers Successfully
Career change can be daunting for most of the professionals. A change in career was not an option that people resorted to a few years ago. But with the increase in options and opportunities, people today are willing to take that risk. Given the monotonous work that most of the jobs offer, quitting a job and pursuing a different career is a risk worth taking. However,the element of risk can't be ruled out and should be a quantified before considering the option.
Self-Assessment
Gone are the days when people retired in the same career that they pursued right after college. People today are willing to make that shift which wouldn't even have crossed their minds a few decades ago. But when it comes to a rational assessment of people who change their careers, there are very few examples where people have succeeded in making that paradigm shift. The reasons for that could be: impulsive decision-making, poor self-assessment, lack of vision, bad fortune, and many more. While it is not possible for us to control every factor at play, the least we could do is a proper self-assessment. While assessing yourself, the first question you must ask yourself is "Why?" Why do I want this change? If the answer to it is justifiable, then the next step is to explore all the possible options for an alternative career.
Exploring Alternative Careers
Once you've made your mind on changing career, the next step is to explore different avenues and opportunities. To begin with, you should make a list of objectives that you expect to achieve from the job. It can be making more money, having enough time out of work for your family, or pursuing a hobby as a career. Once you have the objective clear, you can research a career profile in accordance with your requirements. However, it is not mandatory to follow the same pattern, as you can even explore careers based on the skills that you possess.
Evaluation of Skills
Be it any career, the most critical factor in determining your success is the "know-how." The new career that you are willing to pursue would require certain skills. So it is essential that you evaluate all the skills that are needed in pursuing that career. Subsequently, you must assess your existing skill-set and decide whether the skills that you have are enough to cater the current requirements of that profession, or will need further honing. It can also give you a clear idea about the skills that you lack and can help you in acquiring new skills. Evaluation of skills can play a pivotal role since it provides a two-pronged strategy in career change. It can be devised to explore a career based on your existing skill-set, and on the other hand, it can give you a comprehensive insight of your shortcomings when you decide to foray into a different career.
Pursuing It on a Trial Basis
Just as mentioned earlier, impulsive decision-making can be detrimental in the quest for a new career. Don't be in a haste to quit your existing job in order to pursue a new one. The reason for that is it can put you and your family in jeopardy. Quitting a job isn't bereft of consequences that can dent you financially. Hence, it is advisable that you pursue it part-time along with your job. The reason why it makes this a sensible option is that working part-time can provide you collective insights of working in that particular domain. It can effectively demonstrate the market variables that are at play and long-term prospects of pursuing that career.
Manage Your Finances
Pursuing a new career can take a toll on your finances as it can, in some cases, force you to quit your job. If not, it can create a hole in your pocket as it might require a lump sum investment before it starts paying dividends. So it is advisable that you extrapolate the expenses that are expected to incur, and do the requisite provisioning for the same.
Look for an Expert's Advice
There are career advisers and counselors that advise people. Seeking advice can be a boon as it can help you in getting an opinion from an expert's point of view. You can also seek advice from people who are currently working on a similar profile by using professional networks such as LinkedIn.
Career change can be a good option for people who are struck in a regressive job. In order to ensure a swift transition of career, it is essential that you put in proper due-diligence and devise a strategy based on the aforementioned tips.
About the Creator
Harmion Morris is a career adviser by profession. She is always eager to share her knowledge and experiences on various topics related to myriads of professions through her blogs and articles and also contributor to BSR : Resume Samples
Reader insights
Be the first to share your insights about this piece.
Add your insights