Nidhi Company Registration Benefits and it Impact on the Business
Nidhi Company Registration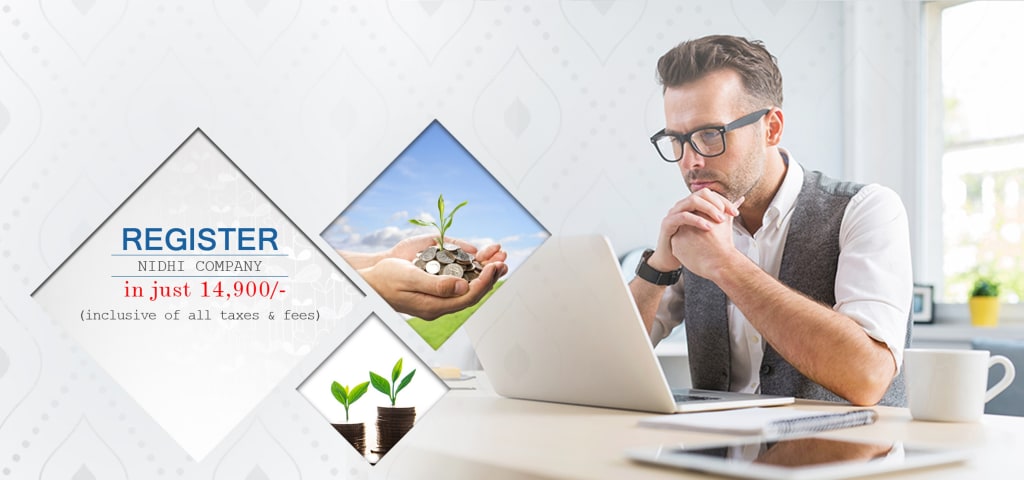 Nidhi Company
Nidhi Company is a part of Indians NBFC (Non Banking Financial Company) sector. The main purpose of Nidhi is to serve its members with lending and borrowing facility. It got legal recognition under Indian Government's section 406 of the Companies Act 2013.
The word Nidhi is taken from Sanskrit Language (Ancient Indian Language). The meaning of Nidhi is Treasure in English. It promotes the idea of developing economic status among its members. It is also known as Mutual Benefit Company and/or mutual benefit fund and/or benefit fund in the financial industry.
The service of Nidhi Company can be availed by its members only and no outsiders. You need to be a part of such organization to get involved into lending and borrowing activities. The main sources of funds come from the members only.
The Nidhi company incorporation procedure is accomplished online through the portal of Ministry of Corporate Affairs using scanned copies of all the necessary incorporation documents. The form is filled and signed with digital method in order to avoid mistakes and facilitate faster nidhi company registration consultant.
Anyone who wishes to start a financial business, formation of Nidhi Company is the best option for them. It needs very simple criteria and procedures to follow the registration process of Nidhi. Let's check the easy procedures to form Nidhi Company.
Advantages of Nidhi Company Registration
As we have already stated that there are very simple rules to follow for the Registration process of Nidhi Company. Now we will verify it with facts.
Registration Process
• Minimum 7 members are needed to start a Nidhi Company. However, you need to increase the numbers of members to 200 within one year of incorporation.
• Minimum 3 Directors are needed for Nidhi Company registration application. You can easily elect these 3 numbers of directors among the members.
Fund requirements
You need minimum Rs. 500,000 to start your Nidhi Company. If you compare the same as other NBFC Company formation criteria, then the amount should be at least Rs. 20,000,000.
Charges required for incorporation
Nidhi Company registration charges are quite less. You can register your Nidhi Limited by just paying Rs.14,900/- from anywhere in India.
Status as Public Limited Company
Nidhi Company is a Public Limited Company by default. Hence, you can enjoy it as any other Public Limited Company.
Fewer Legal Formalities and Compliance
A Public Limited Company needs to follow rigorous legal rules & regulations and compliance measurements. But Nidhi Limited is exempted to follow such tough compliance formalities.
Also, you don't have to get a license from the RBI to conduct lending and borrowing business like other NBFC Companies.
Can exist forever
A Nidhi Company can exist forever even if most of its members quit it. It is an independent legal entity. So, you need to dissolve a Nidhi Company to close it forever.
No meddling of outsiders
As Nidhi Company is owned and administered by its members only, no outsider can meddle into any of its business operations. No matter how powerful the outsiders are.
Collective Development and Growth
Nidhi Company endorses the idea of collective development and growth. Here, all members of the Nidhi limited get the benefits like shareholder and owner.
Loan Recovery is less risky
Every loan providing organization's main concern is to recover their loan amount. But in Nidhi Company, people are less concerned about the same as the loan goes to the member of the Company and not to any outsider. All loans of Nidhi get attached with some kind of collaterals as you can take loan on the basis of your invested amount.
business
We provide excellent range of Financial services platform to make business-related, legal matters, Top CA/CS Consultant and company registration at affordable price.