New to Event Staffing Business? Learn From Our Failures and Triumphs
These steps will save you time and money when starting an event staffing business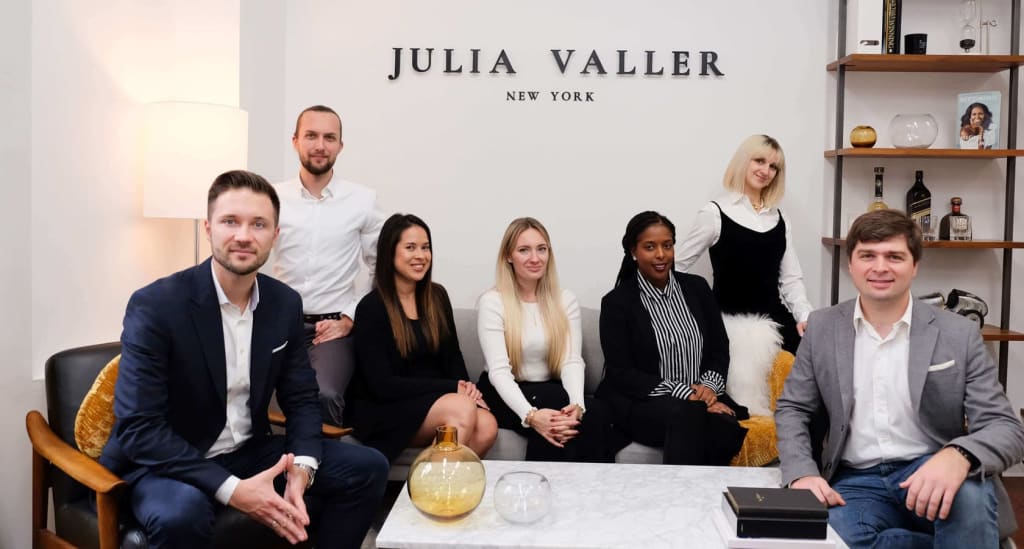 JV Team in 2019
Julia Valler Staffing is a high-end model staffing NYC-based agency offering bartending service, wait staff for hire, and models for hire since 2013. Just like many other first-time small business owners, in the beginning, we've experienced moments of feeling overwhelmed by the number of aspects that go into getting the business off the ground. So today we would like to share a few tips from the 2 major areas — marketing and business operations — tackling which brought us the most noticeable results early on, hoping that our expertise will save you time and other resources in the long run.
Marketing
Marketing is one of the areas that require immediate attention, taking into consideration the high competitiveness of event staffing agencies in NYC. After some trial and error, we've established that running Google Ads and utilizing SEO strategies on our website brought the highest return value for the costs spent.
The success of both approaches depends on a solid understanding of marketing psychology and figuring out the most popular keywords for your event and catering staffing NYC business. Once the ad is composed and posted, your only remaining task would be monitoring how it performs. However, search optimization of your website is an on-going process, requiring updating existing content as well as adding new articles regularly. We highly recommend hiring a dedicated professional to handle your marketing needs skillfully and avoid getting drowned by the competition.
Business Operations
While this is a very broad area, 2 aspects that made the biggest difference for us were our commitment to delivering excellent service and precise wording in all legal agreements.
When we secured our first event staffing client, as a new banquet server temp agency we knew we couldn't afford to offer less than stellar service to meet the high NYC standards. We are proud to say that we maintain a relationship with that client to this day and still provide servers and bartenders for hire for their events.
The need to clarify our expectations for excellence in service and conduct to the staff naturally led to the careful drafting of all the hiring paperwork and contracts being signed. And it is just as important to be very clear about your policies and procedures (including cancelations and refunds) when it comes to the clients' contracts. Don't overlook this critical area and definitely consult with a qualified legal professional.
After our 7-year journey in this business, at the heart of the advice, we'd give to the new hospitality staffing NYC business owners is to realistically assess their strengths and weaknesses and know when to ask for help. Don't try to tackle it all alone. It might seem that you don't have extra funds to spare, but you will most likely end up wasting more time and money trying to engineer solutions in the areas you're not well-versed in. Hire a professional to show you the ropes and with time, you can reassess whether it makes sense to continue outsourcing that particular aspect of your business or to take the matter back into your hands if you've gathered enough knowledge and understanding.
Julia Valler, Owner, CEO Julia Valler Staffing