Must-Have Wardrobe Staples For Your Next Interview
Looking to get that dream job? You may want to invest in these wardrobe staples for your next job interview.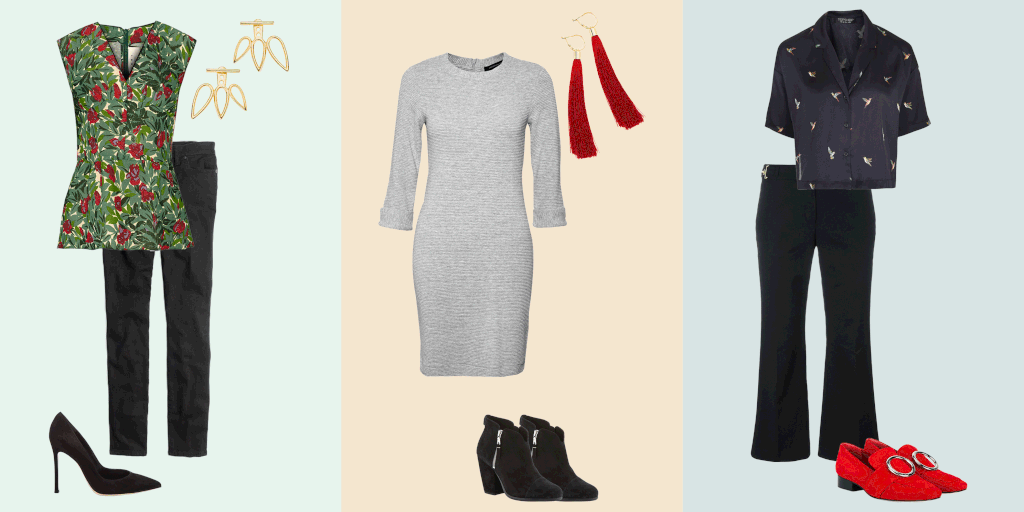 A wise man once said, "You need to dress for the job you want." It's true, and a classic bit of advice for people who want to get ahead. We live in a society where people judge others by the way they look — especially when it comes to job interviews.
Most companies will turn away an extremely talented job applicant, just because they don't "look the part." Looking the part isn't just being well-bathed and groomed, either. It's about investing in the right wardrobe staples for your next interview, your job, and your life in general.
Though it may cost a pretty penny, a career-conscious shopping trip is a wise investment before an interview. HR reps agree that investing in these pieces of clothing will ensure that you'll have the professional image people want to see in their next hire.
Wearing a suit alone will not get you the job. One of the most important wardrobe staples for your next interview will be a suit that fits. As in, you want a suit that isn't baggy, doesn't hang tightly around random body parts, and flatters you.
Flattering suits almost always sound like they're going to be incredibly expensive — but this really isn't the case. You don't need to splurge on Italian-tailored business suits like the titular character from Better Call Saul to look good.
Just getting the right size and one or two alterations will put you lightyears ahead of the curve. If you're in a very corporate culture, a well-fitted suit will be mandatory regardless of gender. So, if you need to splurge on one thing, splurge on this.
Experts also point out that pantsuits (for women) are also worth the splurge. Having a suit that's not black tends to work in your favor, too. So, you might want to grab two or three instead of just one. Variety is the spice of life, right?
Some wardrobe staples for your next interview might not look like staples, per se. Accessories, such as a statement watch, a ring, or a necklace, help you look put-together in a corporate and conservative way.
Our advice? An elegant statement watch or a pair of conservative-chic earrings is a good place to start. For ladies, an eye-catching (but not gaudy) necklace can do wonders when it comes to pulling a look together.
These dangle earrings are cute, affordable, and will give you enough flair to stand out from the crowd.
This is one of those corporate clothing items that should always be in your closet, regardless of what you do. Black matches with everything, and the right pencil skirt will flatter you while keeping things conservative.
The cool thing about a black pencil skirt is that it's cost-effective and versatile, for a variety of different industries. So, you really can't go wrong with a good skirt.
If you're female, investing in a work-appropriate little black dress is a smart move — and also one of the fastest ways to get dressed for your career in the morning.
Just like with skirts, this is a versatile and cost-effective option for job seekers. However, it needs to be paired with the right dress shoes, and have a flattering cut for full effectiveness.
Our advice is to work with lengths that are appropriate for your industry, and to accessories with tasteful items that add a nice (but professional) splash of personality. This cute number from Lauren Ralph Lauren looks professional, but can also work as a party dress, too.
Men and women would be wise to invest in at least one or two pairs of good dress shoes. Women should get a pair of comfortable high heels in a neutral color or black. Men should get at least two pairs of dress shoes — one in black and one in brown. The ones from Clarks tend to be great for both business and business casual settings.
Any dress shoes you have should be polished and cared for. Otherwise, it'll look sloppy; and you're not getting the job if you're looking shoddy.
Another important staple to your work wardrobe, regardless of gender, is a well-fitted dress shirt, or three. The key thing here, though, is the well-fitted aspect.
A shirt that's too tight will make you look awkward or fat. A shirt that's too baggy will make you look like a slob. So, try to find a middle-of-the road shirt that works with your body.
With most quality wardrobe staples for your next job interview, you should aim for solid, neutral colors. Also, you need to make sure your shirt is ironed before you hit the interview — and that you're wearing a good bra for it, if you're female.
You'd be surprised at how many people will show up to a job interview with a great suit, ready to answer interview questions, and then top it off with gnarly hands. If you look like you're doing construction work at your interview, HR will notice — and assume that you're not into office work.
Even if you're just "business casual," a manicure is a must. It looks good, and feels good. This nail polish color is perfect for a DIY manicure that will look sharp.
A leather portfolio might be one of the most useful items you'll find among wardrobe staples for your next interview. It looks professional, lets you take notes, and also shows that you care about the whole image you're presenting.
Lastly, we need to talk about ties.
Both men and women can look incredibly sharp with a tie — but this is primarily one of the more important male-oriented wardrobe staples for your next interview. A good tie, ideally one made of silk, shows your interviewer that you mean business.
That being said, not every tie is a good investment. Unlike the joke ties kids buy their dads for Father's Day, the right ties for a business interview wardrobe will be singlecolor or very mildly accented.
Of course, ties won't do much good if you don't know how to tie them. So, while you prepare for your job interview, make sure you give wearing this wardrobe item a whirl!
apparel