Leadership Starts at Home
Not at your business...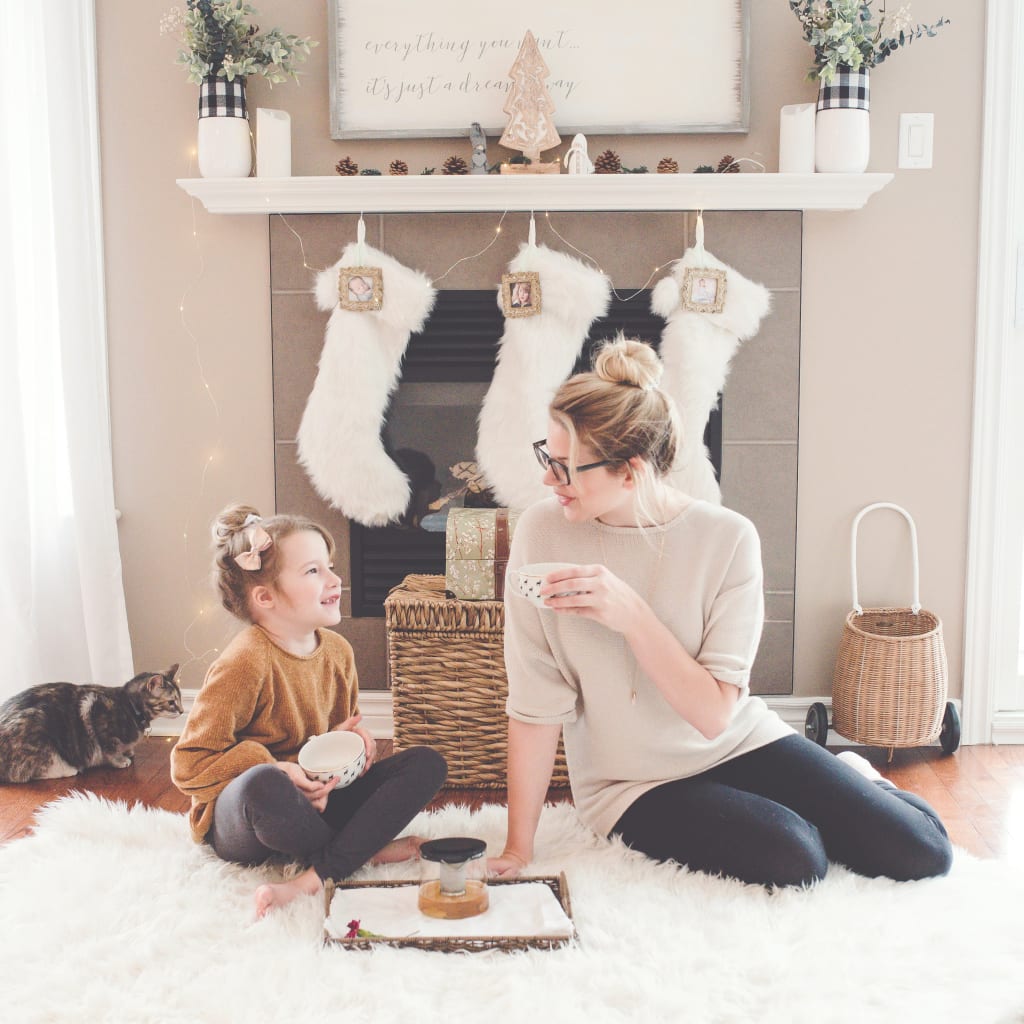 Photo by Paige Cody on Unsplash
Leadership Starts at Home
I can't remember when I heard the phrase "leadership starts at home," but I think about it a lot.
There are so many reasons for us to go to our job and fit the role of the leader only to come home, plop down in a chair, and let our home fall down around us. I don't mean the building we call our home, either.
When I say home, I mean our family as well as the surrounding house.
Sometimes our home is us by ourselves and those with whom we choose to do life. Sometimes home is our spouse. Sometimes home includes pets and kids and neighbors and extended relatives.
Either way, we all have a space to call home. It is this space where leadership is born and where leadership begins.
To Lead at Home
What does it mean to lead at home?
Are your finances in order?
How are you and your circle of people doing emotionally? Mentally? Physically?
How much do you care about the well-being of what you would call your home?
These are some simple questions with not-so-simple answers to start us down the path of discussing what it means to say leadership starts at home.
If you are a leader at your place of business you care deeply whether or not the bills are being paid and the finances are organized and taken care of.
When you own a business or have a leadership position at your place of work you will be considered about the health and safety of your employees, even if it is to make sure they keep working and making you money.
Do you see where this is going?
If we practice our leadership skills at home, then they will be all the more prepared at the workplace.
From a different angle, doesn't it seem like we should care more about our home than our business?
I know, I know. Maybe this is too harsh for some entrepreneurial-minded people, but we must take this question seriously. If you are willing to allow your home to crash and burn around you but leading effectively and efficiently in the workplace, then don't you think people will question your leadership based on your home life?
Agree or disagree, but the hard facts of the matter are we are always mixing business and personal. Even those who try their hardest to keep their home life completely separated from anything going on at work still have things fall through the cracks.
Maybe it becomes a bad attitude due to a messy fight with your spouse which makes you snap at an employee or coworker. Having to put your pet down because of an illness may cause you to seem less energetic or enthusiastic at work.
Whatever the case may be people will notice and begin to fill in their own assumptions, gossip, and conclusions.
To lead at home is to put the leadership of your home as your first priority to leadership at your business.
There can be no question this will pay back dividends in your business over time by simply letting leadership start at home.
Real Life
I have never thought of myself as a leadership-type.
I hated being captain of teams in P.E. class. I never liked having authority in group projects in school. I was always the first to volunteer for behind-the-scenes work during after-school activities.
As I prepared to go into my profession after college, I began to realize I was going to have to step up my leadership game. I was about to be the captain of a team, have total authority of programming, and I was going to be the one in charge of the work the volunteers were doing.
Everything was flipped on its head compared to my natural way of seeing the world.
There is something to be said of servant leadership, but there are also times someone has to take the lead and do the hard things and make the hard choices.
I was going to have to be this leader.
But leadership starts at home, remember?
I don't know if I ever was a good leader in the home. I'd like to think I am, though.
I care deeply for my family (even to the point where it became a point of contention for my boss because I was "making too much time for my family"). Finances are hard because we never made much money, but I found ways to use our money wisely, cut debt, and found ways to make more money to make ends meet. I have created time and space for my family to take care of themselves in every way I possibly can, even at my own expense.
It wasn't until 2 years into my career when all these things finally began to click into place. The people I worked with knew they were deeply cared for and by me (as well as those whom I had trained up). We consistently spent less money and had a larger impact. As much as was within my power, I made sure my people were mentally, emotionally, physically, and spiritually healthy.
It took a long while for me to let leadership start at home, but it was worth the journey. Having healthy leadership practices at home overlapped with healthy leadership practices at my workplace.
This is a short call to action to have your best practices in leadership start at home! It will be worth it in the end and you will come out the other side a healthier, more complete, more fulfilled human being!
...
P.S. If you feel so inclined, there is a nifty way to leave a tip for me below! All my tips help keep me being able to invest time into quality pieces of work for your eyes and brains to enjoy! If you consider and decide to leave a tip, then please know I appreciate it immensely! If you don't, then I still appreciate you immensely for reading!
I am a freelance writer with a background in Ministry and experience everywhere from technical document writing to copywriting to creative writing. I have interests and knowledge in Ministry, Marketing, Parenting, Leadership, and Technology. If you are looking for someone to work with and like what you see, then email me at [email protected] or check out my portfolio at dylmill.contently.com.
humanity
About the author
Former Pastor, Father, Husband. Not necessarily in that order.
I write about many things about the human experience.
I am sometimes good. I am not always kind. I am never perfect.
In other words, I am human.
Hello.
website: dsmstoryforge.com
Reader insights
Be the first to share your insights about this piece.
Add your insights