Kante To Al-Ittihad.
N'Golo Kante is set to leave Chelsea as a free agent and sign for Al-Ittihad.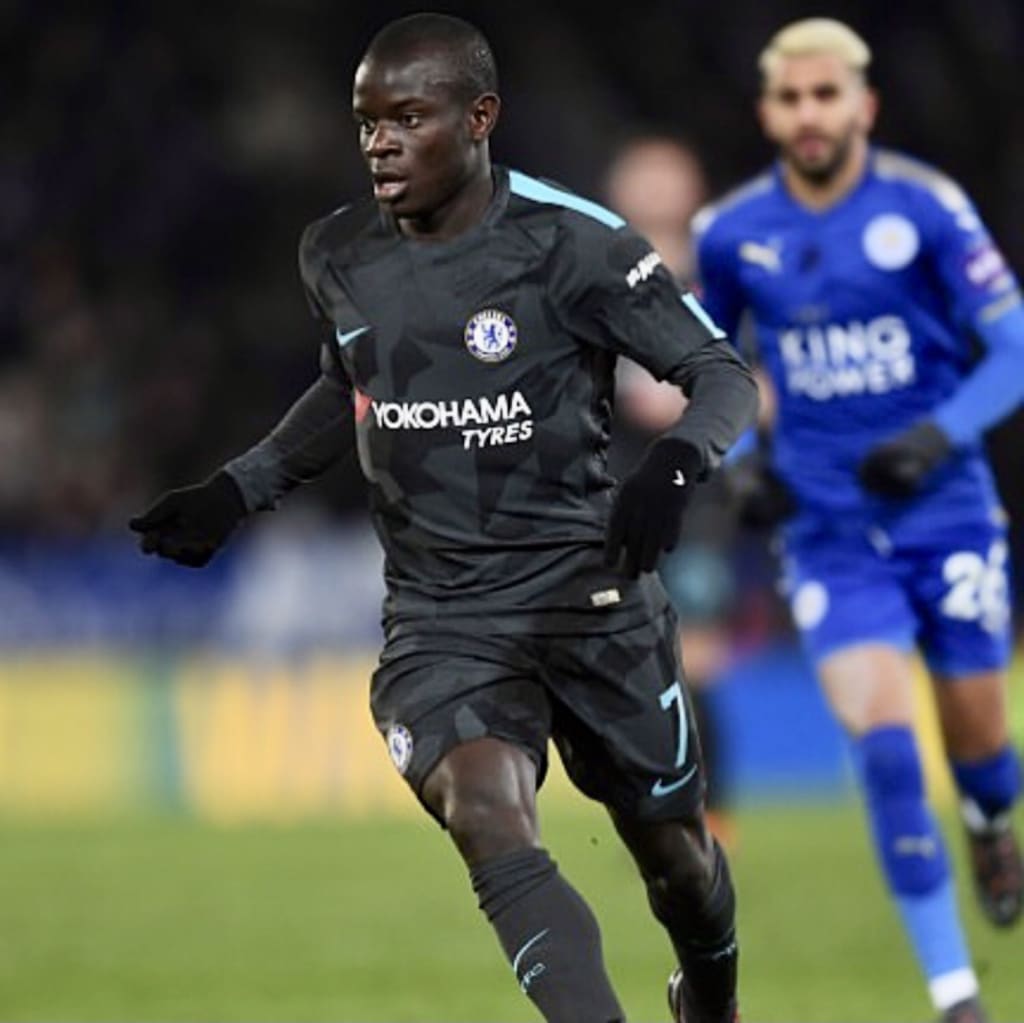 In a surprising twist of events, it has been reported that N'Golo Kante, the esteemed midfielder for Chelsea Football Club, is on the verge of leaving the team as a free agent. The latest rumors suggest that Kante is set to sign for Al-Ittihad, a prominent club based in Saudi Arabia.
N'Golo Kante's potential move to Al-Ittihad has taken the football world by storm, as Chelsea fans are left in shock at the prospect of losing one of their most influential players. Kante has been an instrumental figure in Chelsea's recent successes, playing a pivotal role in their victories in the UEFA Champions League and the Premier League. His incredible energy, exceptional tackling ability, and intelligent positioning have made him a fan favorite and one of the most highly regarded midfielders in the game.
If the transfer indeed goes through, Kante's arrival at Al-Ittihad would undoubtedly be a massive coup for the Saudi Arabian club. It would signify their ambition to strengthen their squad and compete at the highest level, both domestically and on the continental stage. Kante's invaluable experience and defensive prowess would provide a significant boost to Al-Ittihad's midfield, potentially elevating them to new heights.
The departure of N'Golo Kante as a free agent would leave a considerable void in Chelsea's team. His absence would be felt not only on the pitch but also within the club's fan base, who have grown to adore him for his unwavering work ethic and humble demeanor. Kante's contributions to Chelsea's achievements over the years have been immense, and his departure marks the end of an era for the London club.
However, it is important to approach these rumors with caution until official announcements are made by the clubs involved. Transfers can be intricate processes, and negotiations often have unforeseen twists and turns. Football fans will eagerly await confirmation from Chelsea and Al-Ittihad regarding Kante's future, hoping for clarity on this potentially groundbreaking move.
Should N'Golo Kante choose to embark on a new chapter with Al-Ittihad, it would present an exciting challenge for him in a different league and cultural setting. His incredible skill set and remarkable contributions to the game would undoubtedly make him a significant asset to any team fortunate enough to have him in their ranks. As the football world awaits further developments, the potential transfer of N'Golo Kante to Al-Ittihad remains a captivating topic of discussion among fans and pundits alike.
The news of Kante's potential move to Al-Ittihad, a prominent club based in Saudi Arabia, has taken many by surprise. While clubs from Europe have often been the preferred destinations for top-tier players, the increasing financial power and ambitions of Middle Eastern clubs have started to attract renowned footballers from around the globe. Al-Ittihad's pursuit of Kante demonstrates their determination to bolster their squad with world-class talent.
If the transfer indeed materializes, Kante's arrival at Al-Ittihad would undoubtedly be a game-changer for the Saudi Arabian club. His exceptional defensive abilities, combined with his versatility and ability to contribute offensively, would significantly enhance Al-Ittihad's midfield and provide a strong foundation for their aspirations in domestic and continental competitions.
For Chelsea, losing a player of Kante's caliber is a significant blow. His impact on the team goes beyond statistics, as his work ethic and selflessness have made him a beloved figure among fans. Kante's performances have earned him multiple individual accolades, including the PFA Players' Player of the Year and the FWA Footballer of the Year, and he will undoubtedly be remembered as one of Chelsea's all-time greats.
While it is always difficult for fans to see their favorite players leave, it is important to acknowledge that football is a dynamic sport, and player movements are an inherent part of the game. The allure of new challenges, different footballing cultures, and financial incentives often entice players to seek fresh opportunities.
As fans await official confirmation from both Chelsea and Al-Ittihad regarding the details of the transfer, there is a mix of emotions surrounding Kante's potential departure. Chelsea supporters will cherish the memories of his time at the club, while Al-Ittihad fans eagerly anticipate the arrival of a world-class talent who can help propel their team to new heights.
N'Golo Kante's journey from Chelsea to Al-Ittihad signifies a new chapter in his illustrious career. It is a testament to his abilities and the global appeal of the sport, as football continues to transcend geographical boundaries. Regardless of where he plays, Kante's impact on the game and his legacy as one of the finest midfielders of his generation will be remembered by fans and pundits for years to come.
Reader insights
Be the first to share your insights about this piece.
Add your insights