Interview with We Sway's Founder, Danny Tirmizi
We take a look at the hottest new way to find influencers in your city—and get to chat with the founders, too!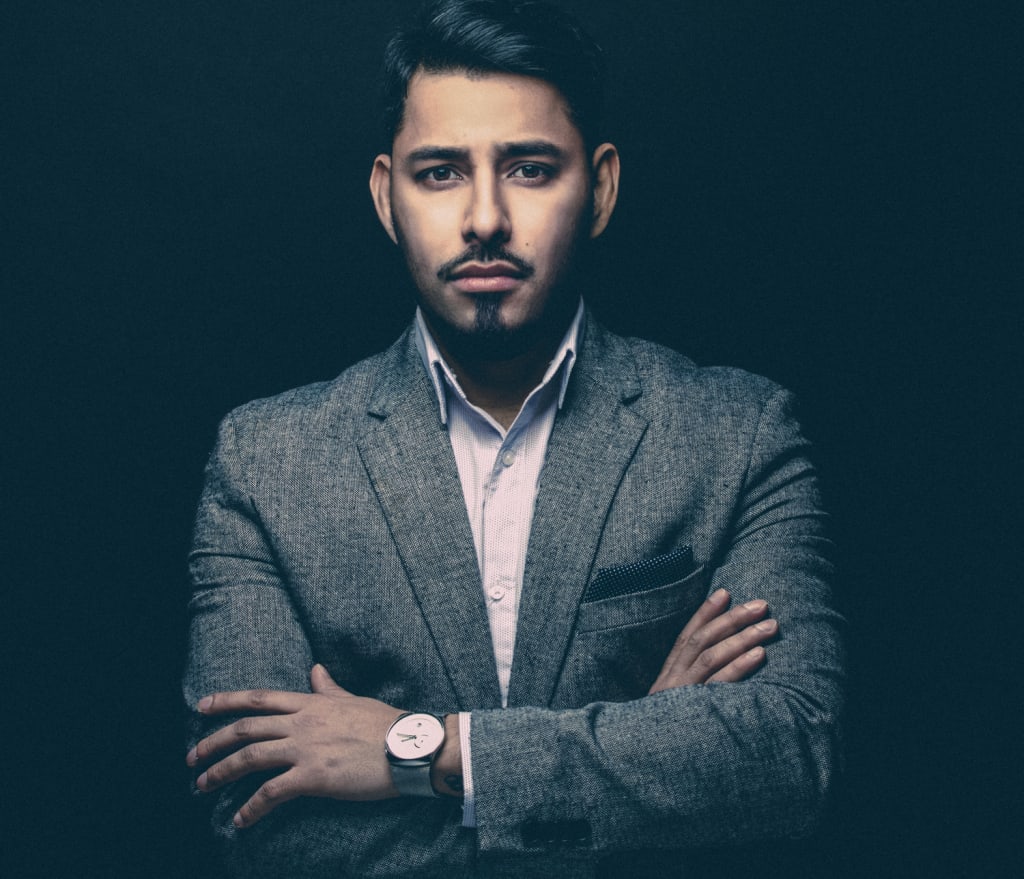 Danny Tirmizi
Have you ever wondered how brands were able to get major pop icons and local celebrities to tout their products? In the past, it actually used to be very difficult. Entire agencies would need to be employed in order to get the right person with the right business. Now that people are increasingly interested in keeping up with social media influencers, one group has created an app that promises to change the way businesses do social media.
That app is called We Sway, and I was lucky enough to sit down with founder Dannny Tirmizi to learn more about the concept, how it began, and why everyone will want to check this out—especially if you're working on becoming an influencer!
Ossiana Tepfenhart: Tell me what inspired you to create We Sway.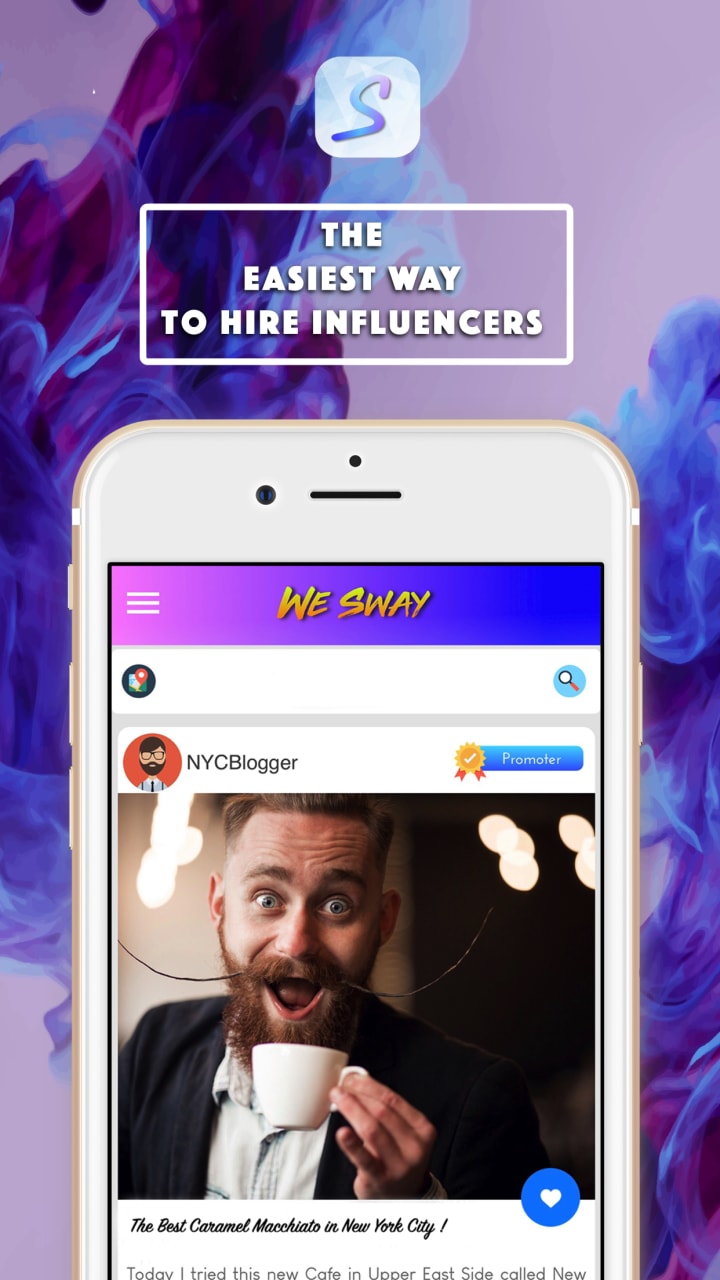 Danny Tirmizi: For as long as I can remember I have been passionate about innovation. I'm a freelance photographer with no formal training and learned most of my craft through books and tutorials. Which is why I wanted to create a free app made for all the DIY enthusiasts. The app was called Icarus. Back in January 2017, I had no idea on how to market it as this was my first app and like many, I went to social media to promote it. I decided to hire an influencer with a massive audience and paid them $200 for 2 hours of posting my app promo and download link. I was a bit skeptical about this but I had very limited options being on a tight budget. When the post went live I was left perplexed. In the two hours my post was live on Instagram, it had 30k views and hundreds of downloads! This was an eye-opener for me.
My first app itself did not do too well. However, I was not completely disheartened by its failure as I had learned something very valuable and what difference hiring an influencer can make for people on a limited budget. As a small business owner, I understood the hardships we go through to get customers on a day to day basis. Traditional advertising methods are becoming obsolete, everything is online and having a strong online presence is very important for a business. After all, we live in a world of Google, Yelp, and smartphones.
By Spring 2017, I came up with the concept and design for an app that will be a simplified influencer marketing platform. I outsourced my developers and later down the road I met my co-founder Jeremy Siracusa who brings great energy and passion to our team. We recruited passionate interns like Brooke Jackson who play a solid part in our growth. This was the inception of We Sway.
How does We Sway differ from other apps and sites that work on a PR level?
Danny: The best way to describe We Sway is it's an all in one marketing tool. There's a dozen influencer marketing apps on the market with cookie cutter designs or the same concept as each other whether it's product reviews or simply finding influencers for Instagram to promote a brand. We decided to go in a different direction.
Our focus is to localize influencer marketing. We offer a simple way to search listings of local influencers or bloggers by city, but not limited to that only.
This makes it easier for businesses to connect with their local customers as hiring a macro-influencer who lives in another city will only get them more page likes. What really sets us apart is the fact that we offer local services for business marketing and advertising needs.
Businesses will now be able to find and connect with local professionals and freelancers such as bloggers, photographers , graphic designers , filmmakers, event planners, musicians and of course public relations experts. This can help storefronts increase foot traffic and overall sales within their cities on many levels.
Lastly, one feature we offer in Influencer profiles is an Intro video (up to 60 seconds). This makes it easy to know more about the person you are hiring and makes it more personalized.
What's the worst issue that people face when they're trying to gain clout or approach influencers? How can We Sway fix that?
Danny: I personally experienced this scenario first hand trying to approach popular macro-influencers for possible collaborations. The problem is the influencers are very selective and genuinely slammed with tons of requests to either promote a product for free or people offering below their usual rates. Also, they prefer representing products and brands that are more in line with their lifestyle.
We Sway offers both micro and macro influencers depending on the business's needs. We limit the number of requests a business or influencer can get so that the offers are under control and the selection process is thorough. We also have transparency in our platform so businesses can see the social media pages of the professional in app and a chat feature for two way communication to make a decision.
However, outside communication is prohibited as we want to keep the users secure from possible scams.
Let's say I wanted to become famous, but I'm a nobody. How could We Sway help me out?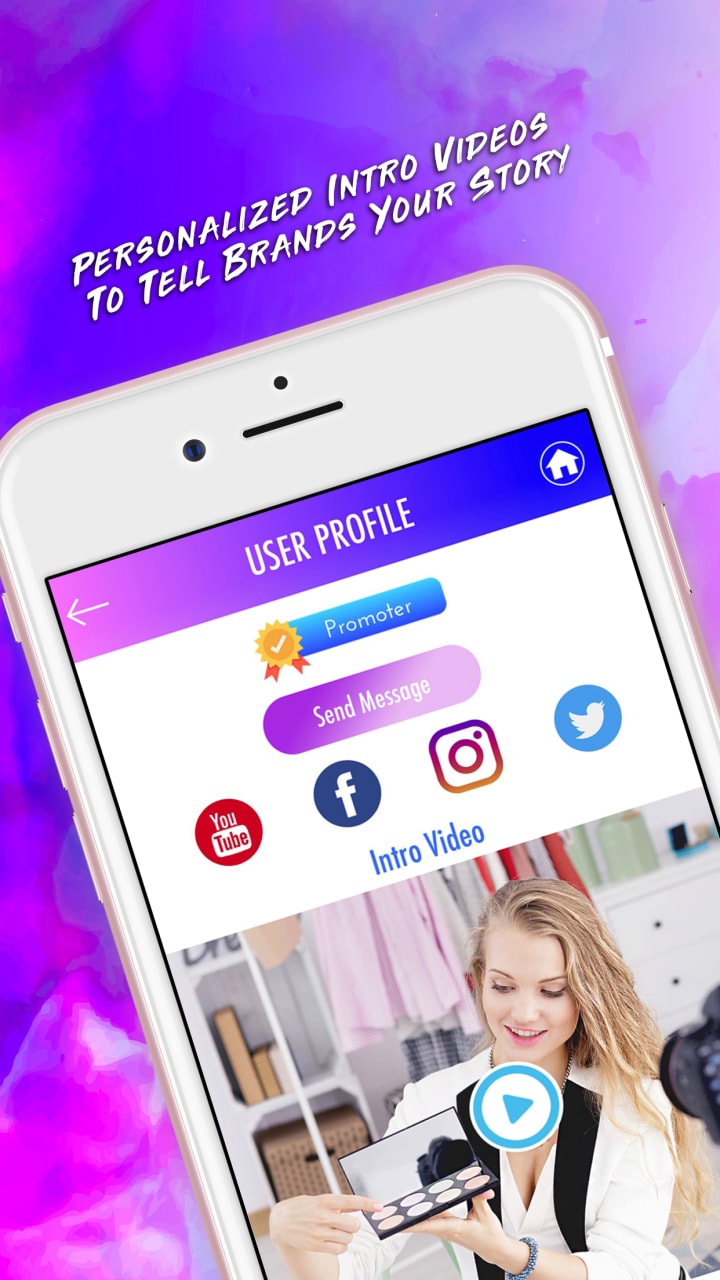 Danny: I think having substance is more important than being famous. Our goal is to provide quality service. Every company has a success story, we would like to see the same success with our influencers as YouTube did for many successful vloggers, musicians, etc. Our app can only make someone successful and possibly famous if their service goes above and beyond.
If you are providing engaging results and the clients are raving about you, you're not only in high demand but also doing well in terms of payout. That is the best thing that one can ask for. We also have a Shoutout feature for Instagram influencers which lets micro-influencers hire macro-influencers to promote them on their page for a fee. This can help new influencers grow their post engagement and following making them more successful as an influencer.
Judging from what We Sway offers, a lot of influencers might end up gaining notoriety through the app itself. How will We Sway handle that?
Danny: We have a three-tier system for influencers and professionals which helps us monitor the activities of professionals in the app. For instance, everyone starts at the "Promoter" level which limits the number of transactions they can do per day to 3.
The second level is the "Influencer " level which requires them to have at least 3 offers completed with 3 reviews, which then lets them do more transactions per day and the last one is our " Celebrity" level, this one is for the macro-influencers who have a large organic audience of 100k+ they need to apply on our website for us to review their account engagement then offer them this badge.
So to sum it up, you have to earn your way to success with We Sway.
What kind of influencers is We Sway looking for?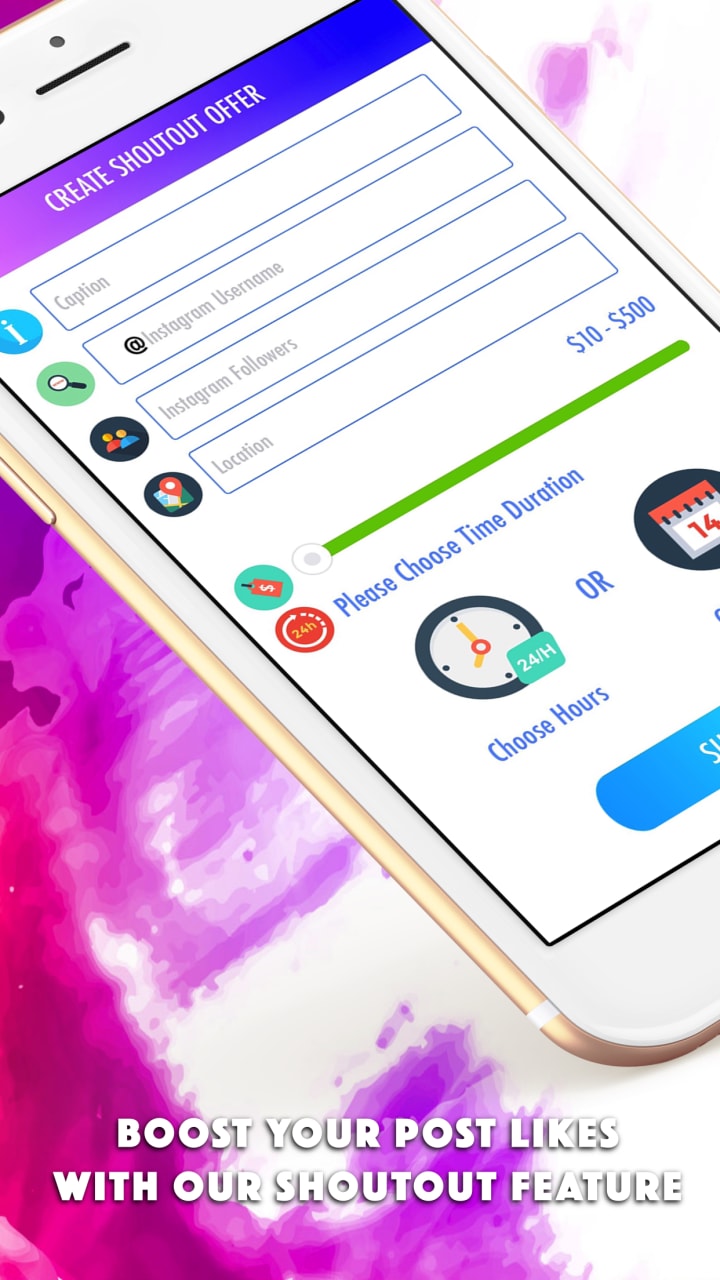 Danny: We accept micro and macro-influencers giving our clients two different options in terms of audience reach. The micro-influencers are great for local and more approachable public figures, which tend to have good organic engagement. The macro-influencer is for the larger online brands that want to increase their social media presence and online sales. Our ideal influencer would be someone who creates unique, original content and knows how to present it to the right audience, hence leading to a better ROI for the businesses.
Do you have any guidelines as far as what can and cannot be marketed via We Sway?

Danny: Yes, of course! Our guidelines are very straight forward. Being a business app we want to focus on things that pertain to business growth and marketing. We have a list of categories that one can post under or search for. We do not allow graphic or violent content, posts that are sexual in nature, copyrighted content cannot be posted either. We have an option for users to report such posts in-app as per Apple guidelines.
In a previous interview, you mentioned that businesses could also hire photographers, PR pros, and other similar groups via the app. That's a game-changer. How do you feel small businesses and influencers will be able to benefit from that?

Danny: We are excited about this feature and I truly believe it's a game-changer on so many levels. Before designing this feature, we researched many small businesses in the New York City area and personally went to some of them and interviewed them on film to better understand their struggles in terms of marketing or having a strong online presence.
From what we understood, many businesses struggled with growing their social media presence and brand awareness within their cities. They had good services and products, but their marketing methods were not very up to date or sufficient enough to keep with the current market trends. This is where we decided that a service feature to work face to face with local freelancers and professionals would help them tremendously.
For instance, a new cafe with a unique menu that opened up in Upper East Side wants to expand its audience to Midtown, Brooklyn, and Queens but don't have the resources to do so. Using We Sway, they can work with bloggers from these parts to write a review featuring some of their best items on the menu. Now people are reading about it, liking their photos and sharing it with friends. Next thing you know it's got a viral online presence in NYC.
People tend to trust blogs more than paid advertisements these days. That is why this works!
Right now, We Sway is aiming to have influencers with a minimum of 5,000 followers sign up. Is that a solid number, or does engagement matter?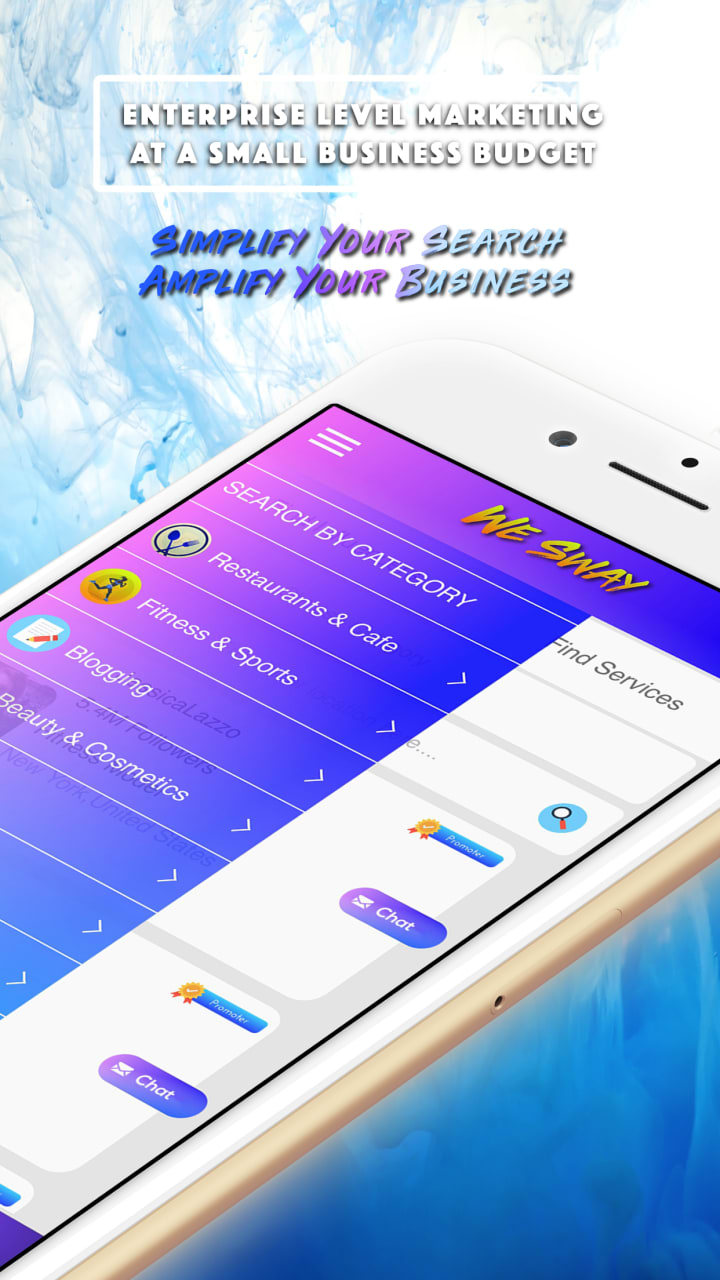 Danny: Our goal is to provide influencers with substance and organic engagement. We prefer having a total of 5,000 followers at least combined from their total social media platforms. The four major platforms we feature in the app are Facebook, Instagram, YouTube, and Twitter.
The cool part about We Sway is that profiles have transparency. A brand can actually view the influencers social media pages in-app to see the type of posts, engagement and followers they have and then decide if they are a good fit for them. We want the businesses to decide for themselves who is good for their brand promotion.
Tell me a little bit about the effects of influencer marketing versus, say, a commercial or a billboard on TV.
Danny: We're living in a world where social media is the new source of news for many people these days. These days print ads, billboards commercials and flyers are becoming obsolete. People are glued to their smartphones and computers to research, read reviews, and eventually make a purchase.
The fact is people trust the word of someone they follow or look up to on social media more than the ads they see all around. Instagram is a great example of how many products are sold after engaging posts created by influencers and public figures. Their newest feature lets people tap on the image of the product and being able to purchase it from the brands Facebook product page. That tells you that people are shopping through social media posts!
A lot of the time, small businesses don't do influencer marketing unless they are very trend-oriented. Do you feel like a lot of small businesses would engage if they knew of influencer marketing's power?

Danny: The goal of using influencer marketing should be to create brand awareness on social media, which helps get consumer trust and build credibility. Once that is achieved customers will come organically. It is a step by step process that pays off in the long run. Once businesses understand that aspect of it then I think they will set aside a regular budget for Influencer Marketing like many big brands.
There are many success stories like this of businesses who grew their following organically using influencers and now they are reputable social media icons. The same can be said for influencers who gained millions of organic followers who trust their product reviews.
I feel like there's a lot of myths involving influence marketing, especially when it comes to the price or trying to reach out to them. What are some of the biggest myths you feel need to be dispelled?

Danny: Like the saying goes, "You get what you pay for." The same is true with influencer marketing. Marketing in general is not a guaranteed solution for growing sales, you really have to research who you are hiring to see if they represent your values as a brand. When searching for influencers you should keep in mind that successful and popular influencers are flooded with offers and products for trade of their services.
With that in mind, you should be patient and always follow up by email as that tells them that you are a serious client as compared to DM'ing them on Instagram. As for pricing, that really depends on the level of influencer your business needs. Micro-influencers are great for local businesses and also seem to be more receptive to clients' needs. Macro-influencers are expensive but very effective for brands who depend on online sales .
Who are your favorite influencers on We Sway so far? Have you had any funny stories involving them?
Danny: We have many influencers signed up and are a regular part of our community. One of our favorite macro-influencers is Lilli Luxe (@LilliLuxe). She's a curve model, who travels the world and promotes various brands online.
She's also a very inspiring public figure on social media for women who face self-esteem issues. With over 1.2 million followers in total, she is a force to be reckoned with and brands just love her. We're excited to have her as one of our brand ambassadors!
Any plans for the future of We Sway after its initial stage?

Danny: I'm a minimalist when it comes to design and style. That's why we created a very simplified user interface. We are always looking for ways to improve our app. For now, the plan is to have better user analytics and more detailed search options for finding influencers.
But, there is a BIG update in the future we plan on adding for businesses, making them go download the app just for that feature! It's under wraps for now but we're really excited about it.
interview
Ossiana Tepfenhart is a writer based out of New Jersey. This is her work account. She loves gifts and tips, so if you like something, tip her!
Receive stories by Ossiana Tepfenhart in

your feed