I Started an Instagram Blog During Quarantine - Here's How It's Going
It's been quite the year...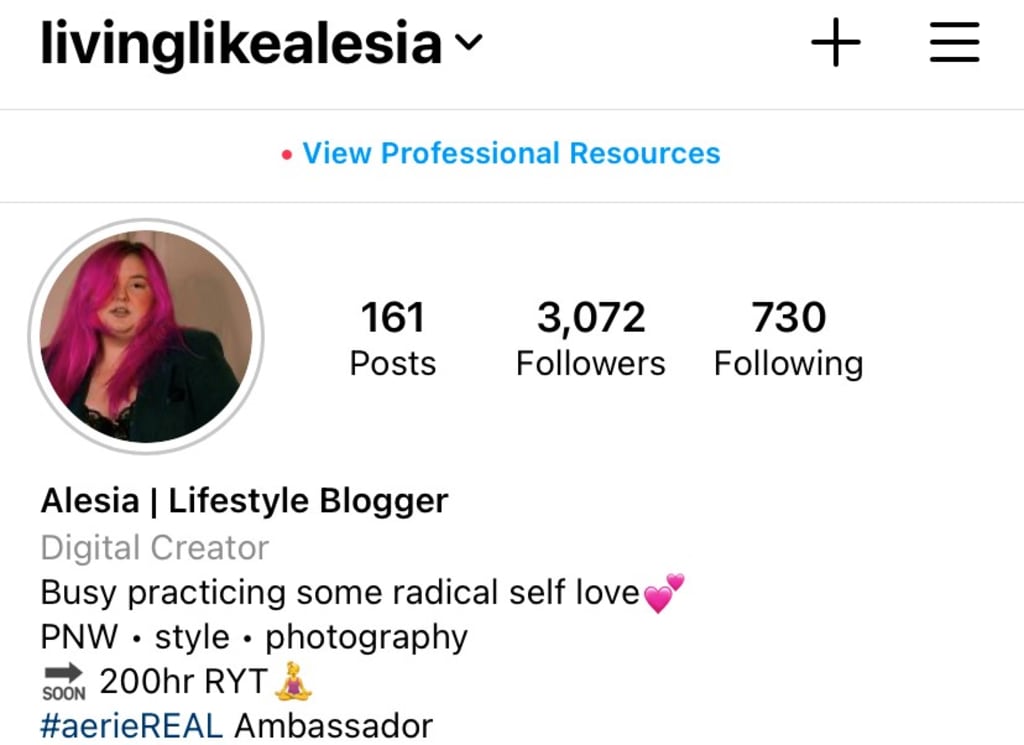 Instagram. Love it or hate it, it's one of the fastest growing social media platforms and most popular amongst Millennials and Gen Z'ers. Add to that the fact that the world has been plunged into a new status quo that involves more time at home on the couch, Instagram is the place to be for anyone looking to put themselves out there in the social media landscape.
Back in April, I had been in my quarantine for nearly two months. I was spending my days mindlessly scrolling through Instagram and TikTok, each day passing slower than the last. I remember seeing pictures from accounts I followed, influencers posting about the hottest new things, whether it be clothes, shoes, food, supplements, you name it they advertised it. It looked so easy, just snap a selfie and post it - boom, you're making money! So I decided: why not try it for myself!
It was the 24th when I finally put together my first post. I wrote out my goals for my new account, what type of content I would produce and who my audience would be. After a few hours of hashtag research, editing, and anxiety about putting myself out there in a way I never had before, I pulled the trigger and pressed "post". At first, the likes rolled in slowly. Only 20 or so on that first photo. But after only a week of posts, I had hit my first 100 followers. I know it's not a lot, but it was shocking to me how so little effort and time it took to kick off this new venture of mine.
Of course, with more exposure came more work. What started as a ten minute a day side hobby began taking up hours of my time. Going over my analytics, researching hashtags and geotags to gain the most exposure, engaging with all comments and DM's, and even working with other influencers. What began as 100 followers grew to 200, then 500, and less than a month after starting the account I had surpassed 1,000 followers. I was in awe of the support, and also of the amount of work it was taking to keep up the momentum. But stopping at this point just wasn't an option!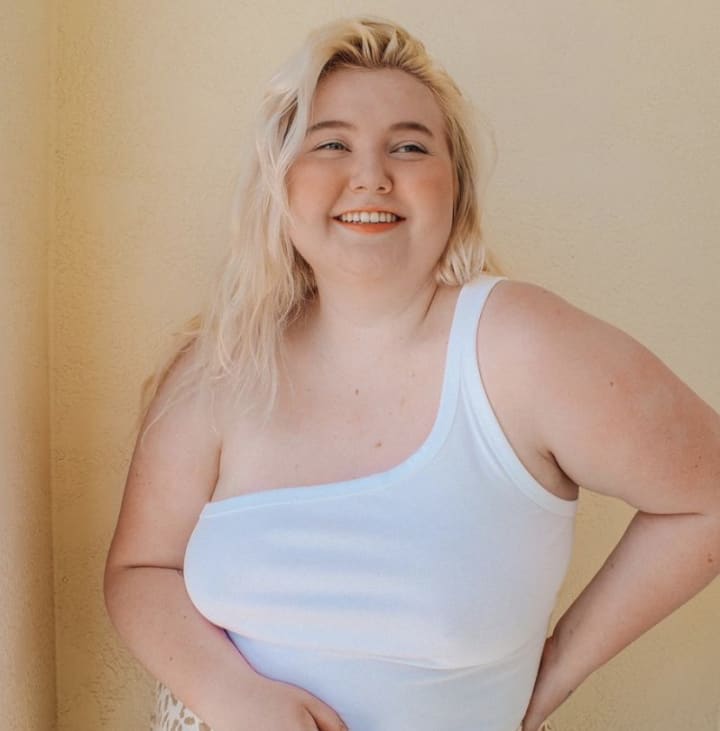 In July I picked up my first major sponsor! This was a real turning point in my perspective of my account. It was no longer about the fun, but instead it was about the business. How marketable was my content? How can I change up my editing style to be more appealing to a larger audience? How can I change up my content to escape the niche I had locked myself into? I was always contemplating the next business move for my account and where it could take me. Instead of being an enjoyable extracurricular, it became a burden on my emotional health. And just like anyone else who has burned the candle at both ends, at some point it had to happen…
I burned out.
It was September when I began struggling to keep up with my content. What was once daily posts turned into every other day, and eventually once a week. I had no creative inspiration for my content and my engagement suffered because of it. I had hundreds of unanswered DM's just sitting in my inbox and days where I wouldn't even log into the account. What was once my pride and joy fell into complete disarray. In the five short months I had my account, I managed to grow it to 3,000 followers with an average engagement rate of 18%. When I used to post, I could expect upwards of 500 likes on a photo, but as my content became poorer quality and less frequent, I saw the fruits of my labor begin falling off the tree.
This slump continued through October and November, coming to a head in December when my neglect towards my mental health finally caught up to me. Uncontrollable anxiety and long depressive episodes saw my Instagram, and my life, fall apart before my eyes. Quarantine was of course still happening, and after several direct exposures at my job, I decided it would be best for the sake of my health to quit my in-person job at a daycare. I was left with no job, no social life, and a crumbling social media presence. And when I was at my lowest, when everything seemed to be hopeless, I hatched a plan to rise from the depths.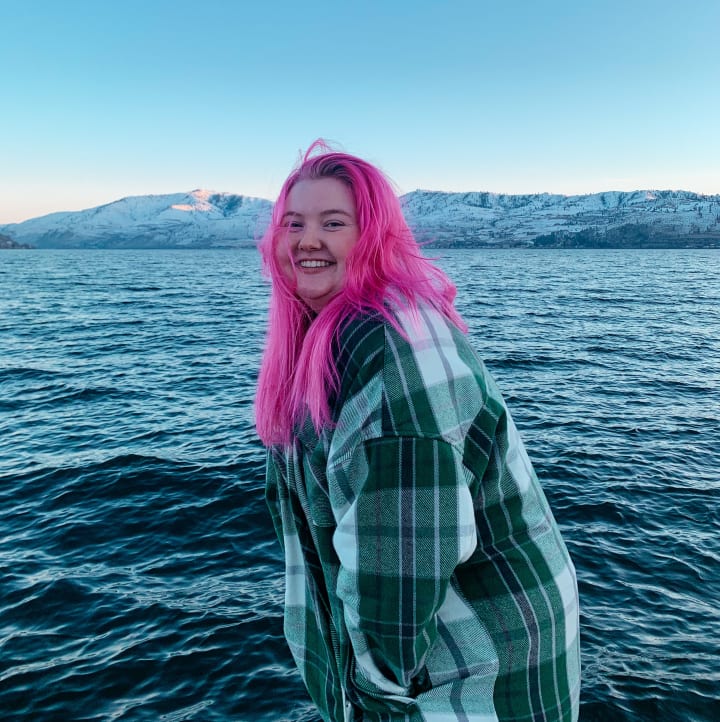 So I set off to once again reclaim my social media space as just that: MINE! Crowd pleasing edits were no more and in their place were photos of me living my best life. In the midst of a pandemic, I found solace in the outdoors and that's what I wanted to convey. Bright and airy pictures replaced the moody ones I thought would please the masses, and my photography once again felt like a release in a difficult time. I cleaned my follower count of spam and bots, refined my bio and profile picture and set out to complete the goals I outlined for my account that first day!
Growth has slowed since the summer months, which is to be expected, but as I find myself in a better mental headspace to navigate the complicated social media landscape that is Instagram, I have little expectations and nothing but pure joy when I think about creating content. I still spend most of my time on a daily basis working on my social presence and I still have sponsored posts - in a way it's still a business - but setting boundaries and understanding my limitations has set me on a path to success!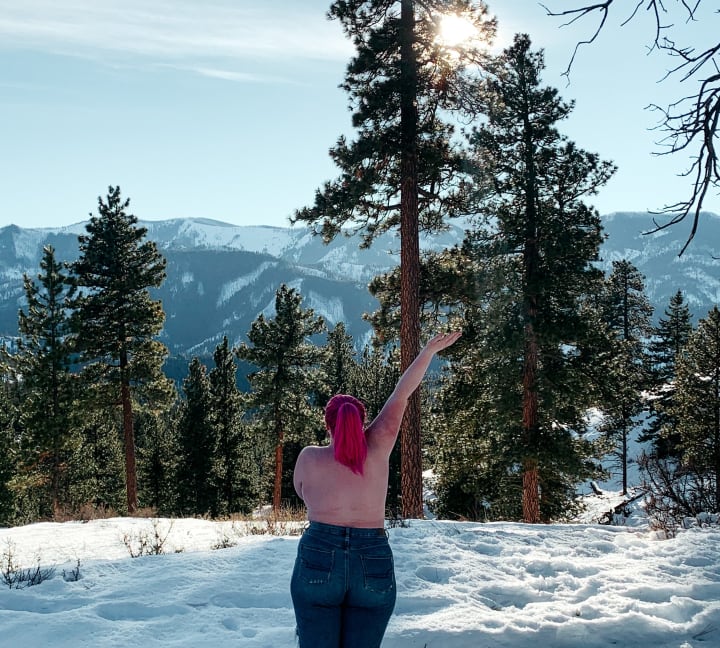 Now, I've only been doing this for 9 months, and am by no means an expert, but if you're considering starting your own Instagram blog or business page, here's a few tips I think are important:
1. Outline your direction and goals for your page.
When I first started my page, it was all about body positivity and living life as a plus-sized woman. It soon grew to be more about my everyday lifestyle and fashion, then went to the outdoors, and now is a simple lifestyle blog outlining my daily misadventures. Having a clear and concise direction for your page will help you be able to reach out to others in your niche and create a better community. The direction and goals of your page can always change, but by clearly outlining them, you're setting yourself up for success and a more refined profile.
2. Do not expect sponsorships at the beginning.
I was so ready to get my first sponsorship! I had just over 1,500 followers, and I thought I knew all there was to know about running an Instagram as an influencer! But after months of reaching out to companies, tagging brands I wanted to work with and constantly checking for influencer applications on websites, I had only successfully landed one partnership. This was a big blow to my self-esteem, as I thought I had failed in my pursuit of marketing my page. But that wasn't the case. Brands have specific influencer types that they target for sponsorships and if you have under 5,000 followers, a lot of times you won't fall into those parameters. This isn't to say it's impossible! Many micro-influencers find brands to partner with regularly! But setting your expectations realistically can help you improve quality and create a focus on what's really important if you want to grow your account - your content!
3. Build a community!
This is the most important tip, in my opinion! Not only does the algorithm of Instagram like it when you regularly share or save posts, comment, and DM other creators, but for the sake of having fun and making social media a safer place, engaging with other creators in your same niche or interest group is absolutely necessary! I've met some of the most amazing, creative and inspiring people through Instagram and it has made me a better person and a better creator! Having their support has been the most influential part of my page! I'm constantly getting ideas from others for content, getting support for my photos, and building a space that is safe and inspiring for me and my followers!
This has not been an easy journey, and I'm still learning so much every day! Establishing boundaries with social media while also using it as a way to market my abilities is a tight rope walk! These past 9 months have taught me more about myself and the work and dedication that goes into being a content creator! It takes a lot of work, but I would still recommend it to any and everyone who has a desire to create and wants a community to share it with! The struggles have been worth it and I can't wait to bring on the next year of growth and creativity!
I'd love to have you follow along on my misadventures! If you want, you can find my Instagram page at livinglikealesia . Always feel free to DM me if you have any questions or want to connect! Be sure to leave a like on this article if you enjoyed it or it helped you!
social media
About the author
Disney blogger with a dark side
23-year-old blogger and photographer
Follow along with my misadventures - IG: @livinglikealesia
Reader insights
Be the first to share your insights about this piece.
Add your insights