Hygge Short Stories Vol. 1
A collection of Small Adventures and Moments of Joy. FREE to read. Brought to you by the Vocal Creator's Chronicle.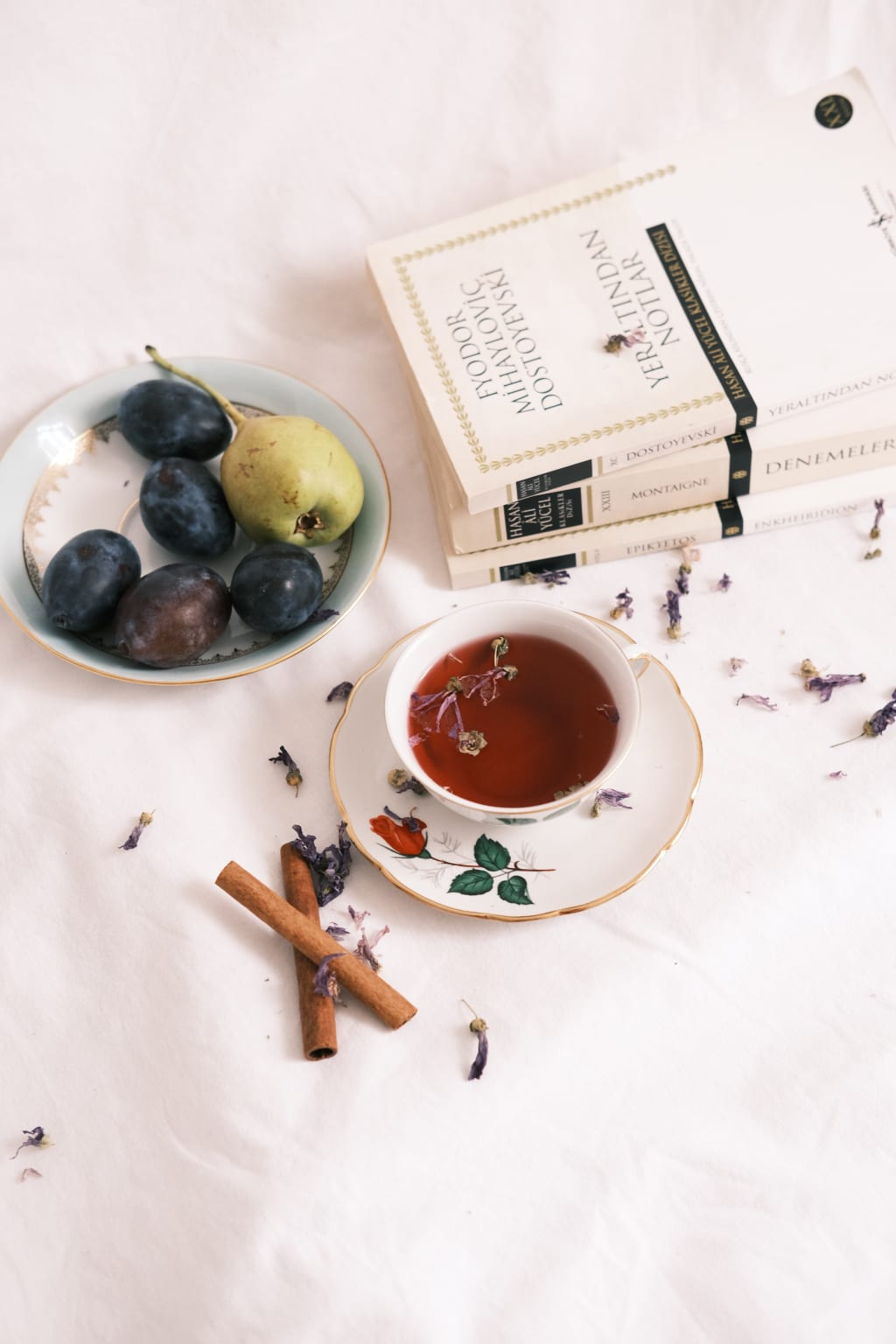 There's nothing like a short fiction to boost your mood. Settle into your favourite Hygge space and relax with these.
One Fine Day, My Love
"She had learned the hard way that material things are no guarantee of happiness. The shiny new husband she had acquired as a young woman had brought her nothing but heartache and debt. While dreaming of her future, Margo had asked her father for advice. "Marry a doctor," he'd replied.

As bluntly as that.

No "Aim for the stars," or "Try out STEM." It was 1985 and being the good, Catholic eighteen-year old she was, she'd obeyed. She had married young, tried and failed to have children, and when her husband had graduated med-school, he had left her for another woman."
The Package Joy Club
"Tuesday was now the one day of the week when the four friends would forget about the chores of their respective jobs in a coffee shop, a grocery store, a care home and a drive through because all of it was insignificant compared with the delight of anticipation the Package Joy Club brought for them.

Every Tuesday waiting for them at home would be a mysterious package. Typically it would be wrapped in brown paper and tied up with coloured string. Who sent the packages they had no idea, they only knew that they seemed to know just what they wanted, just when they needed it."
Aunt Macy
""I remember the day you were born. How truly amazing that was. Of course, I knew already. I saw it in the stars; the constellations spoke to me, and they said you would be something special."

My Aunt would tell me this each and every birthday. Or, she would sprinkle it in throughout the years, taking the occasional break on a humid summer evening to show me the night sky and what the universe had to say.

"It speaks, Little Wolf; you just have to know how to listen.""
Our email is always open. Share your kindness. Celebrate life.
Be sure to subscribe to The Vocal Creators Chronicle on Vocal to receive all the latest updates from your favourite magazine BY CREATORS & FOR CREATORS in your daily news feed
***
Message the Editors: Les, James or Caroline, and let them know what you are thinking about. Address: [email protected] or through Messenger on our Facebook page.
Important Note: While we love the brand that gives our creations a place in the world, The Vocal Creators Chronicle is an independent publication. We are NOT Vocal Media, and we neither represent them nor answer questions on their behalf. All direct Vocal inquires should be directed to their support staff, starting here: SUPPORT. You may also find relevant information through their resources section, which can be found here: RESOURCES.
About our content: According to Vocal, anyone can publish on their platform. They moderate every story to ensure it complies with their Community Guidelines. However, they do not fact-check every story. Furthermore, the views and opinions expressed in the stories of the columnists and the editors of The Vocal Creators Chronicle are those of the individual Creators and do not necessarily reflect the official policy or position of Vocal nor The Vocal Creators Chronicle. The Chronicle does not accept liability for the personal opinions of or use of advice of any of the columnists or editors. All advice is considered to be undertaken solely at the reader's discretion. Non-original content submitted by columnists is expected to be used in accordance with its source licensing agreements. The Chronicle does not accept personal liability for the use of content included by its columnists.
First published January 10, 2021 by The Vocal Creators Chronicle.