HVAC Software Market Current Scenario Trends, Comprehensive Analysis and Regional Forecast 2022 to 2032
HVAC Software Market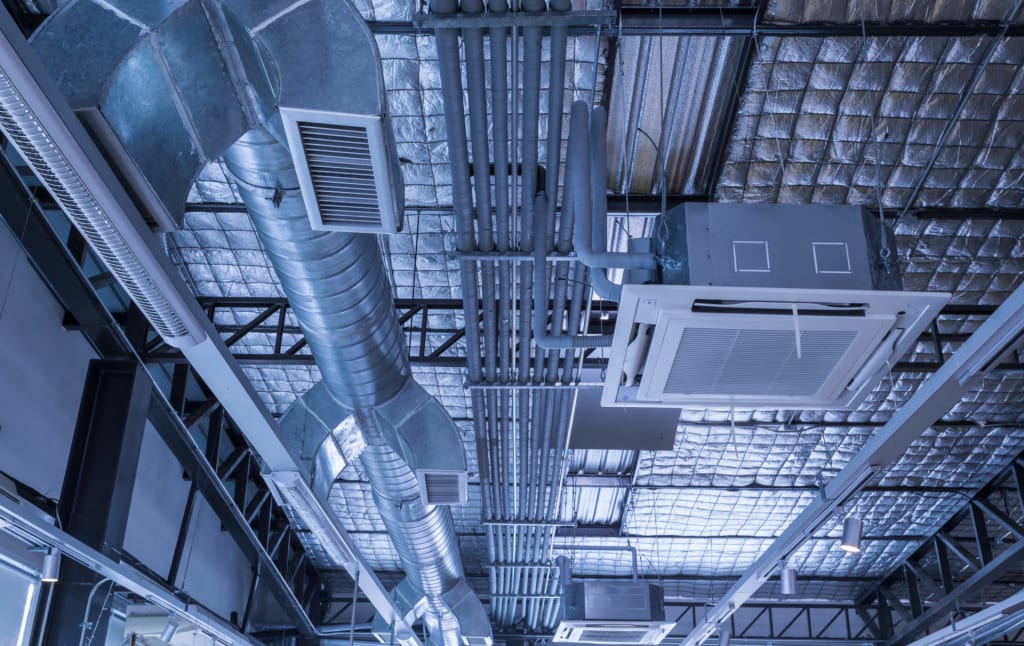 The Global Help Desk HVAC Software Market was valued at US$ 624.7 Mn in 2021 and is expected to reach US$ 1.5 Bn by 2032, finds Future Market Insights (FMI) in a recent market survey. As per the findings of the report, cloud-based HVAC software will remain pivotal for the market as the bulk of revenue will be generated through this category.
Large Industries to continue being Growth Axis for HVAC Software Revenue
Large enterprises continue to be the largest end-users of HVAC software as their humongous HVAC-related operations are streamlined. Revenue through them witnessed a CAGR of 9.2% in 2015-2021 and is forecasted to register a CAGR of 8.7% during 2022-2032. Small and Medium Industries also contribute to demand due to the benefits of their scalability and returns.
Get a Sample Copy of Report @
https://www.futuremarketinsights.com/reports/sample/rep-gb-15104
COVID-19 Pandemic Affecting the Market with Digitization Becoming the Need of the Hour
The reduction in demand and supply-side shortages in the HVAC systems market as well as the labor shortage of skilled technicians adversely affected the market. However, the optimization of existing labour is the emerging need of the hour, with companies turning to the utilization of HVAC software to meet it. Enterprises also benefit from the fact that HVAC software facilitates the collaboration of different professionals through easy access to varied data.
The US to Command the Larger Proportion of demand for HVAC Software throughout the Analysis Period
The US, which accounted for over 36% of the global HVAC Software Market in 2021 is expected to continue being a key player. This is due to the growing demand for HVAC systems after the popularity of smart and sustainable technology. The market in U.S. is estimated to account for a US$ 272.9 Mn absolute dollar opportunity between 2022 and 2032, with a CAGR of 7.7% during the forecast period.
A key component to demand is that HVAC software helps enterprises get the best possible results from technicians
HVAC software can help assign the best possible technician for a job, taking into account various factors such as geographic location, skill level, review history, and distance from the consumer. It also ensures that enterprises can monitor technicians efficiently.
"HVAC Software providers are closely working on tapping into the benefits of the growth in the HVAC systems market through the enhancement of features and integrations provided." comments an analyst at Future Market Insights.
HVAC Software Market: Competition Insights
Competitive Landscape
At present, HVAC providers are focusing on increasing their presence and reach while developing new technologies. They are focusing on developments that will ensure further optimization of performance to increase usage in downstream applications.. The key companies operating include Codefied Inc., Dataforma Inc., Fergus Software Limited, FieldEdge, GorillaDesk
Some of the recent development in HVAC Software are as follows:
• In April 2022, Daikin Comfort Technologies North America Inc. (Daikin) and XOi Technologies collaborated to provide an AR and AI curb-to-curb field services solution with the aim to improve efficiency and bottom line using XOi software and automating the workflow.
• In January 2022, Energy Design systems launched EDS, which is a suite of solutions and services that can be used for load calculations and home energy audits.
• In December 2021, Motili announced an integration with Yardi. This integration will mean Motili will take advantage of Yardi voyager's web-based HVAC software solution with mobile access, integrated end-to-end capabilities, and the capacity for management of larger portfolios that will automate workflow, increase transparency and optimize the services provided.
Get More Information on this Report @
https://www.futuremarketinsights.com/reports/hvac-software-market
More Insights Available
Future Market Insights, in its new offering, presents an unbiased analysis of the HVAC Software Market, presenting historical market data (2015-2021) and forecast statistics for the period of 2022-2032.
The study reveals extensive growth in HVAC Software Market in terms of Deployment (Cloud-based Deployment, On-Premise Deployment), Industry (Large enterprises, Small and Medium enterprises), across five regions (North America, Latin America, Europe, Asia Pacific and Middle East & Africa).
Key HVAC Segments Covered In HVAC Software Industry Survey
HVAC Software Market by Deployment:
• Cloud-Based HVAC Software
• Web-based HVAC Software
HVAC Software Market by Enterprise Size:
• Large Enterprises
• Small and Medium Enterprises
HVAC Software Market by Region:
• North America HVAC Software Market
• Latin America HVAC Software Market
• Europe HVAC Software Market
• Asia Pacific HVAC Software Market
• Middle East & Africa HVAC Software Market
Reader insights
Be the first to share your insights about this piece.
Add your insights